ANOTHER SESSION OF THE HIVE BOOTCAMP ON GOING
This is a new month, the month of September and it quite happens that the first week of September seemed not to have so many days as like the other months of the year and because of this, we were quick to start another cohort of the Hive BootCamp for this month September.
This time, we were able to get more people to the training compared to last month and now, we have about 28 people who joined the program, as usual, it is always people who come in but they end up not following up. During the course of the program, we would get to know those sets of people who are just ghosts in the program and then remove them from the group.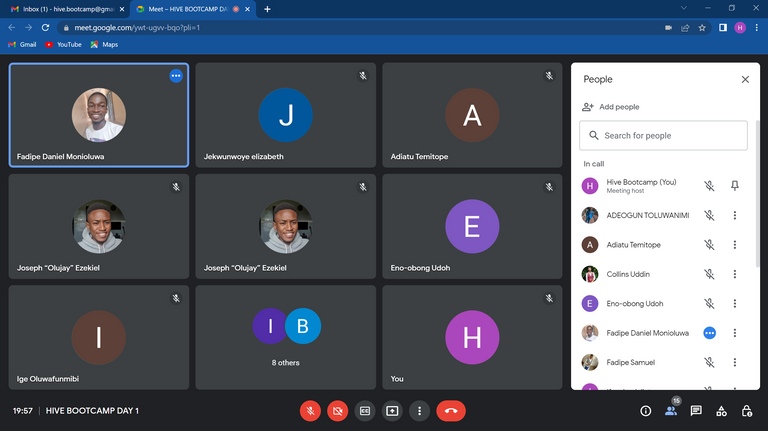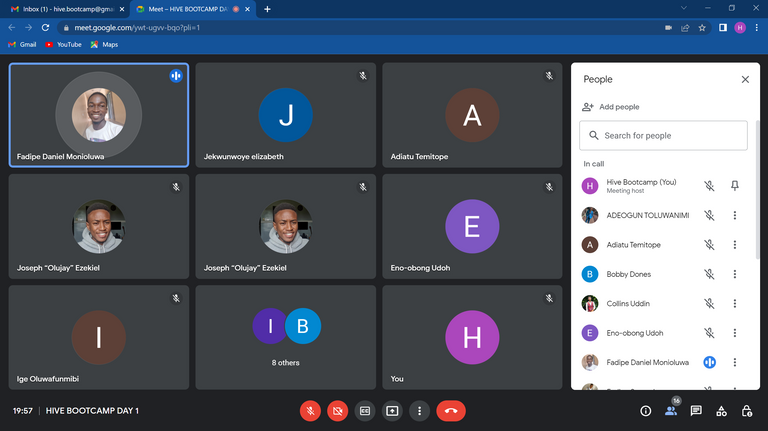 Two days ago was our first meetup, which we discussed exactly what I said in this post here. This post served as an introduction to Hive, and them knowing what is it and how it differs from other social media.
For the meeting, there was a total of 16 to 18 people online including @monioluwa, @olujay and me. So that makes it about 13-15 people that made it to the live meeting. The live meeting is not compulsory to attend but answering the test quiz is compulsory.
If anyone misses the live class, they can simply go back to watch the recorded videos we have last month to understand what was explained and also have sufficient knowledge to take the Quiz.
Talking about the Quiz questions, all the answers to the question are in the videos we made and we try to discuss every question because we let them take the quiz.
I totally hope the best for this guys are we are still putting so much energy to lecture these people to understand the basic knowledge of Hive, what to do and what not to do , the importance of engagement and so many things before they come up here. We are doing all these because we know how much these information are and would be difficult if we create an account for them first and later be telling each one of them all these at different times. It is quite a lot of stress.
See you later, as I give you more information about the progress of the Bootcamp.
---
MEET THE TEAM
---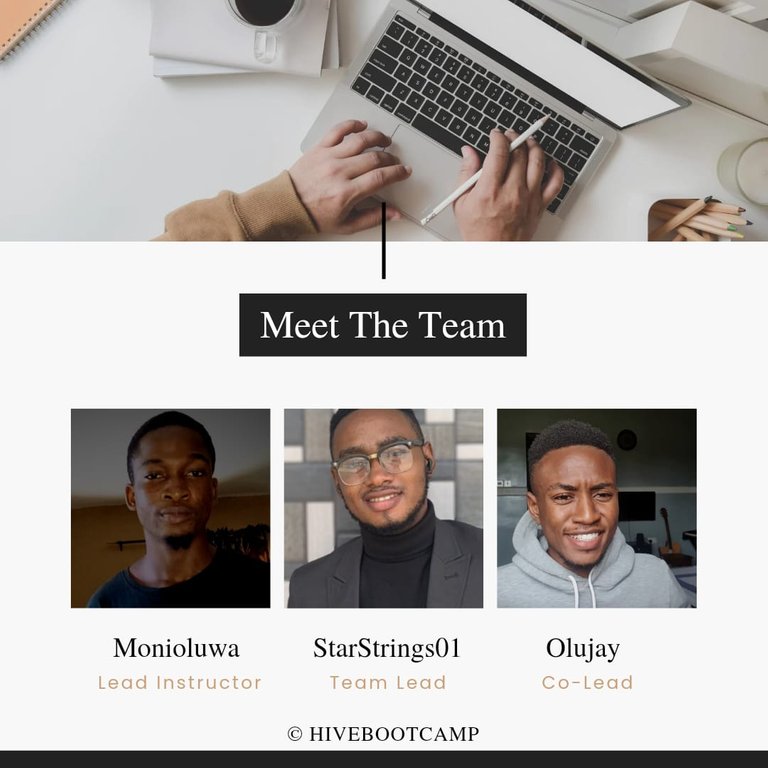 ---
WHO IS STARSTRINGS01
---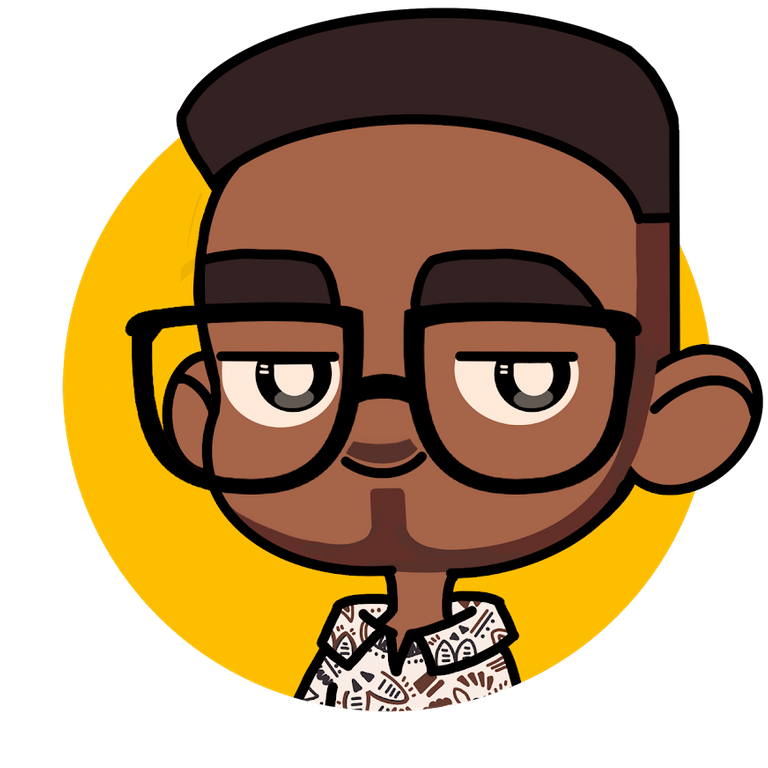 Starstrings01 AKA Giftedhands is a Hive lover, a Nigeria musician (Guitarist), and also a student who studies Mechatronics Engineering at the Federal University of Agriculture, Abeokuta.
His goal on Hive is to be more than a regular blogger but something more; someone with a purpose. That's one of the reasons why he founded the newbies initiative @newbies-hive to help guide and support newbies. Kindly click here to follow the @newbies-hive curation trail.
He battles and struggles with balancing education and being active on the chain but yet his love and passion for Hive keep him on balance.
---
All images are mine except indicated otherwise
---

IF YOU LOVE THIS POST, YOU CAN KINDLY SUPPORT IT WITH YOUR COMMENTS, REBLOG AND UPVOTE. IT WOULD BE MUCH APPRECIATED

THANKS FOR VISITING MY BLOG 😇💕
---
---