HAPPY BIRTHDAY TO THE LAST BORN OF THE FAMILY
Today, my younger sister celebrates another year in her life, and I am so much happy for her. If you can see my Whatsapp status, it is flooded with pictures with her from years back, which I would do the same on Hive.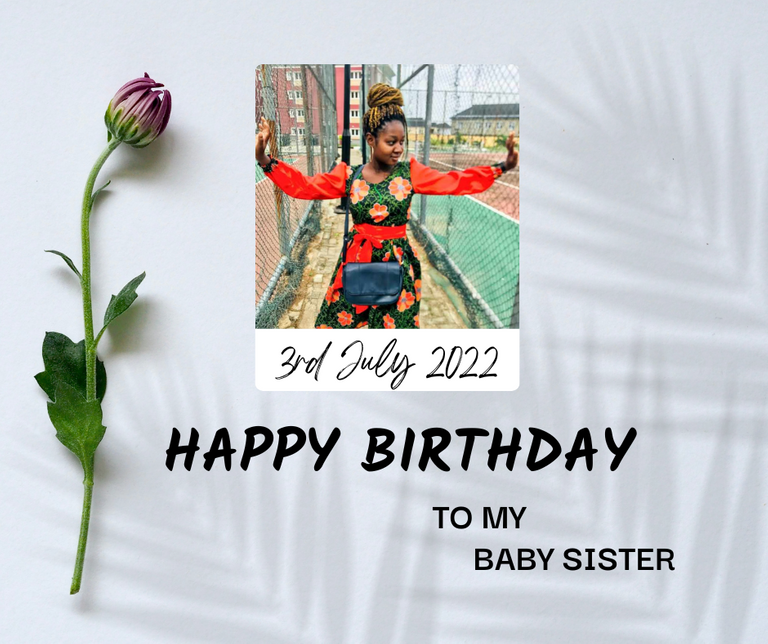 Made using Canva
Just to note, for her birthday, there is not any party but I had to get her a gift to make it a little special for her. I knew of her need for a power bank, so I ordered a 20,000 MAH Power bank a week ago. When I got it, I felt like giving her right away then I thought, why the rush. So I kept it in my cupboard to this day before giving it to her.
These pictures above were taken today with her while our way back home from church. They are really cute pictures and obviously, they were taken with Snapchat. This is one of my favourite Snapchat filters.
In the family, my younger sister is the second closest person to me, after my elder brother who knows almost everything about me but my younger sister, we tend to hang out together and often had memories together all the way back from high school.
While we were younger she used to be annoying, the little witch of the house. You know how lastborns do, they can cause trouble and get away with it without being scolded for, while you as the innocent older person get the scolding. Not to even mention the blackmailing that she does to get what she wants from me when she eventually finds me doing something wrong :). Those were good old memories.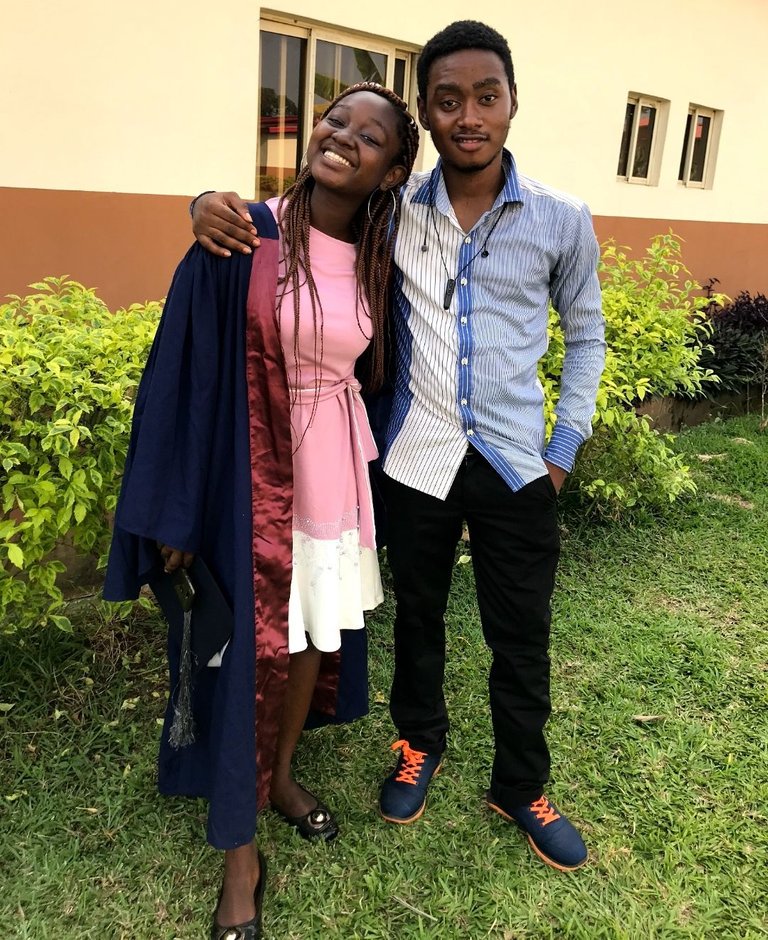 The picture above was taken 3 years ago when my sister was having her matriculation into the University. it was one of the happiest times of her life, having to celebrate that moment with her friends and family. It is such a perfect picture, the posture, her smile and how I held her in the picture. I look so younger then and cute by the way.
Anyways, I am glad to celebrate another year with my sister, expressing my love for her... Happy birthday baby girl.
---
WHO IS STARSTRINGS01
---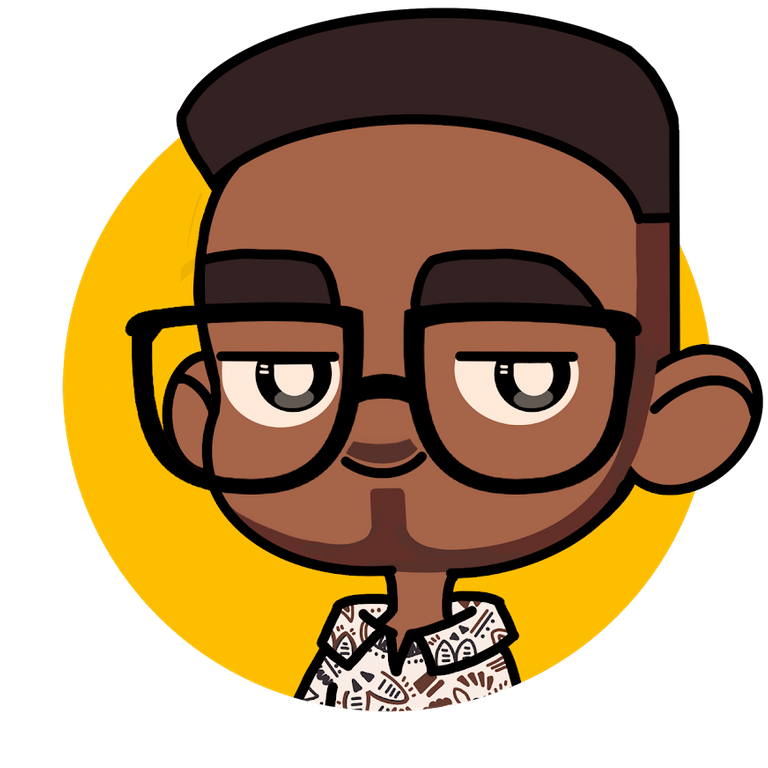 Starstrings01 AKA Giftedhands is a Hive lover, a Nigeria musician (Guitarist), and also a student who studies Mechatronics Engineering at the Federal University of Agriculture, Abeokuta.
His goal on Hive is to be more than a regular blogger but something more; someone with a purpose. That's one of the reasons why he founded the newbies initiative @newbies-hive to help guide and support newbies. Kindly click here to follow the @newbies-hive curation trail.
He battles and struggles with balancing education and being active on the chain but yet his love and passion for Hive keep him on balance.
---
All images are mine except indicated otherwise
---

IF YOU LOVE THIS POST, YOU CAN KINDLY SUPPORT IT WITH YOUR COMMENTS, REBLOG AND UPVOTE. IT WOULD BE MUCH APPRECIATED

THANKS FOR VISITING MY BLOG 😇💕
---
---