HAPPY DECEMBER TO ALL - MY LEARNING JOURNEY || HPUD
I can't believe December is already here. It feels like yesterday that I celebrated my birthday on January 24th, which is one of my happiest days of the year. Now that the new year is approaching, I'm starting to consider whether there have been any improvements in my life over the last 11 months.
---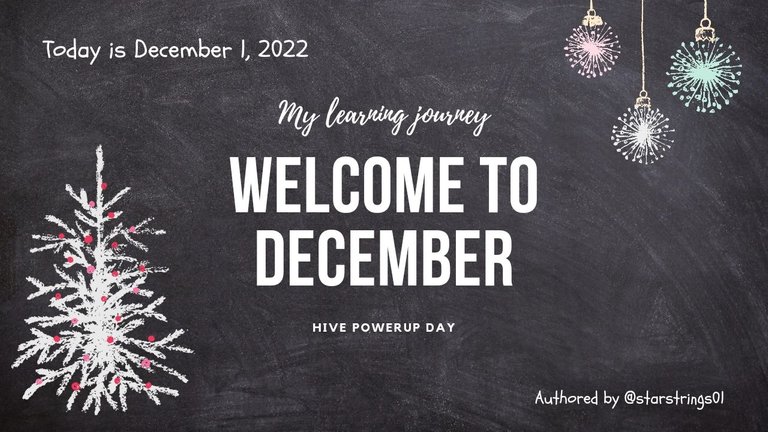 ---
For me, the last 11 months have been a series of events. This year, I began my career by learning Cloud Development at AltSchool. I also learned a bit of Frontend Development and was introduced to JavaScript, which is the first programming language I have learned to some extent. I now know a little C and Python, which I also learned this year.
Because my primary goal was to become a Cloud Practitioner (DevOps Engineer), I was required to learn a programming language, and the online school I enrolled in required that I know a little Frontend Development before I could learn anything Cloud-related. I was initially perplexed as to why this was required, but as time passed, I discovered that I enjoyed Frontend Development and gained an understanding of how the web works.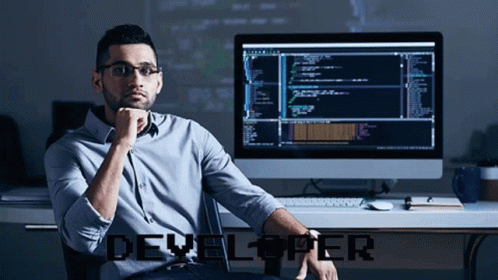 I had to purchase some courses on Udemy because I became obsessed with frontend development, which I intend to study later. The Complete Web Developer Zero to Mastery by Andrei Neagoie, The Complete JavaScript Course by Jonas Schmedtmann, and a few others are the courses I purchased on Udemy. These courses are a steal for the prices they are being offered at on Udemy, in my opinion after watching a few of the videos in them. It's been a while, but I don't recall how much I paid for them. Here is a screenshot of the courses I bought on Udemy.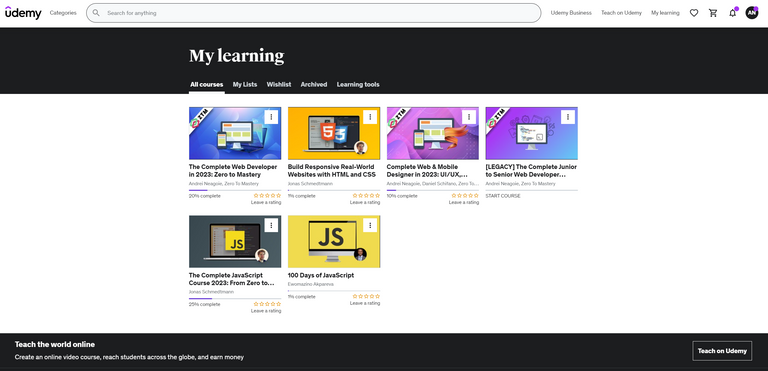 Before I could begin my training as a cloud engineer, I had to complete my first semester of frontend engineering with a score of 92/100, passing both the project phase and exams. I learned about the Linux operating system, virtual machines, shell commands, bash scripting, the Cron tab, and Ansible when I started the second semester. I must admit that the learning wasn't simple, and I had significant problems, especially with Ansible. I kind of expected to fail or get expelled in the second semester, but I managed to make it to the third semester on probation with a score of 55/100 despite my inability to complete my second-semester project.
I'm currently in my third semester, during which time I will learn more about AWS, GCP (Google Cloud Platform), and Azure. Even though the third semester appears to be more challenging than the previous one, I am confident that I can handle it.
lest I forget, it is HPUD (Hive Power Up Day)
I haven't participated in the monthly power-up for a few months now, and since it's the last month of the year, I can't ignore this tradition. So I traded the remaining 7 HBD in my account for approximately 20 Hive, which I have powered up and set this post to 100% Hive Power.Hopefully, this post gets a lot of rewards so I can make a lot of added HP 😊...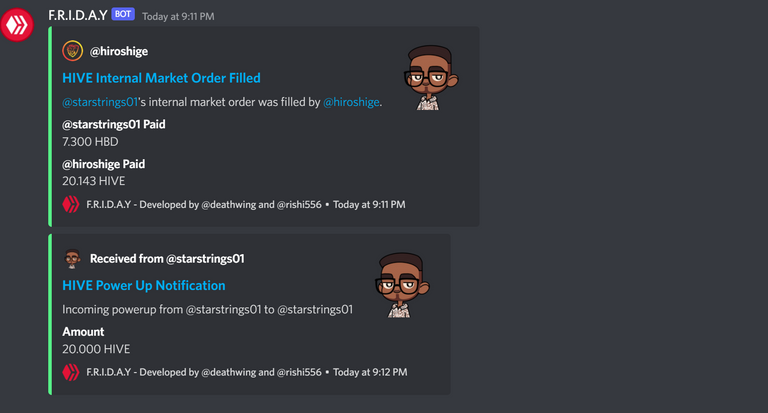 ---
WHO IS STARSTRINGS01
---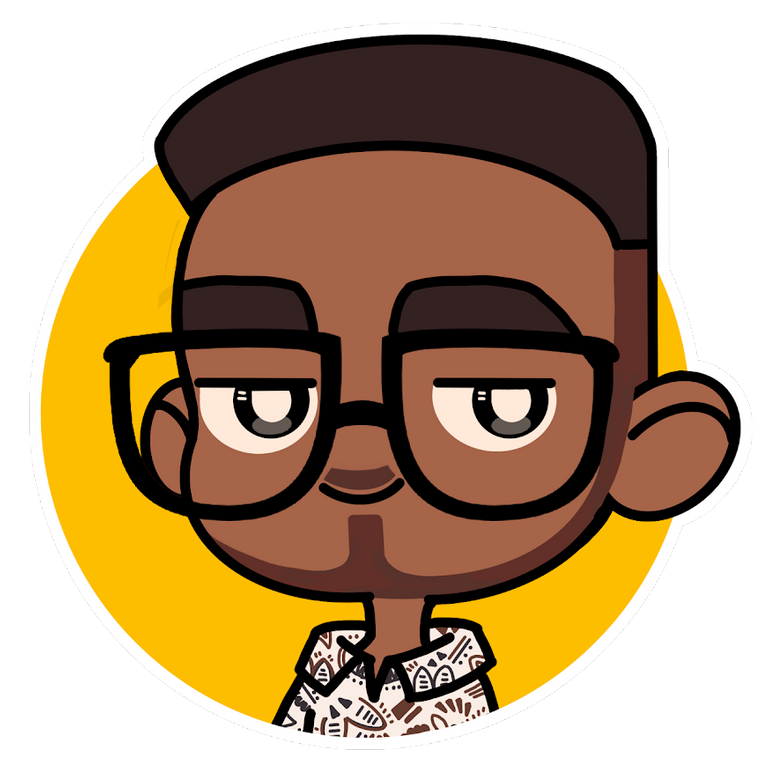 Designed by @ grisvisa
Starstrings01, also known as Giftedhands, attends the Federal University of Agriculture in Abeokuta to study Mechatronics Engineering. He is a lover of the hive, a guitarist from Nigeria, and a student.
His ambition on Hive is to be more than just an ordinary blogger; he wants to be someone with a purpose. That's why he started the newbies initiative @newbies-hive to help guide and support newbies. Please follow the @newbies-hive curation trail by clicking here.
He tries to juggle education with being active on the chain, but his love and passion for Hive keep him on track..
---
All images are mine except indicated otherwise
All gifs included are powered by Tenor
---

IF YOU LOVE THIS POST, YOU CAN KINDLY SUPPORT IT WITH YOUR COMMENTS, REBLOG AND UPVOTE. IT WOULD BE MUCH APPRECIATED

THANKS FOR VISITING MY BLOG 😇💕
---
---