IT HURTS TOO MUCH TO SAY GOODBYE!!!
I'm really not sure where to start with this post, and I'm so sad that it's all coming to a close. I recently celebrated how significantly this platform has improved my life, and now I'm saying goodbye.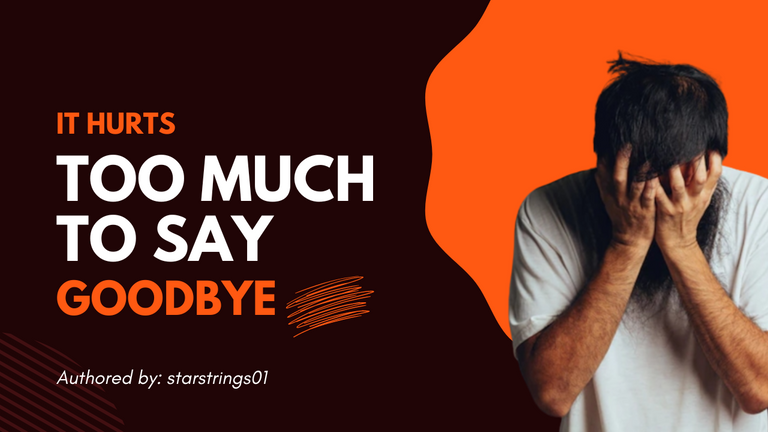 Designed using Canva
Because I don't know the life I'll be returning to, my eyes are currently sore from attempting to hold back tears. I may not know, but I have a vague notion that I would lead a life marked by hardship and suffering. My reign of privilege and independence may be coming to an end, and as Hive is my primary source of income, I have no method of providing for myself once again.
I have published an essay about a job I used to have in 2018 for which I received a pay of $20 per month, thus neither I nor any of the other countrypeople here had anything to gain by living in my nation. This is a small portion of the monthly income I receive from Hive. Going to a life of such poverty is unthinkable to me.
For myself and many others, Hive has evolved into a home, so saying goodbye this soon feels more real than anything else. In really, it is death for me because Hive gave me a new life, and now my life without Hive is actually dying.
I will miss my friends from this platform, as well as supporting and guiding beginners. I'm still unsure of how I would feel if I didn't have to open my phone to check my Hive Account, if I didn't curate material, if I didn't leave comments, or even if I didn't have any plans for publishing content.
I am aware that after this, I will probably not use Discord in any way because the major reason I have been using it is because of Hive, and now that I am saying goodbye, that reason is no longer valid. I would miss our little private channel conversation with @prayzz and @bruno. I will also miss the ghost @mahirabdullah, who masks his voice and face.
I would miss having to devour @josehany's delicious food, her makeup, and her lovely face's contents. I would miss having to read the financial and thought-provoking information that my mentor @josediccus provides and definitely, I would miss comments from my engagement knight @hopestylist. I would miss the little time I spend listening to music from the Afritunes and Hive Open Mic communities.
Although I am already studying to become a software engineer, it would be a whole new level of hardship to pay for a data subscription. I may have less food on my table, but my personal life is a mess without Hive. In this community, I can relax, let out my suffering, watch mind-clearing media, and, most importantly, get the money I need to organize my life.
I don't think I'll ever leave my parents' house until the strike is finished because I need to find any way to feed myself, save money, and get my life in order. Most importantly, I would need to work on my self-esteem because I am saying goodbye to one of my most crucial supports. I need to stay believing in myself and keep myself strong on the journey that lies ahead.
Just a quick note to those of you who are reading this: after this weekend, your life will be very different from how it is now, so hold on to what you have. To the newcomers, it would be no different, but to those of us who have been coming regularly for at least two to three years, it would mark a significant change in our lives.
With the amount of financial stuff I've read, I think I may end up succeeding, but I would continue to feel empty or unfulfilled every day. I have no idea how long it will take for this hole in my chest to close, but every day I will think about Hive and try to find a way to bring it back to life after I finish my software engineering education. I have to save hive again because it has saved me.
I'm going to probably look for people who have insights into how Hive actually operates, conduct study into how Hive was created, and keep working until Hive is back, even if that means creating another chain. I won't stop working until Hive is rebuilt because of the potential it possesses to improve lives and alter them. Nothing is going to stop me from achieving this goal in life!
---
This is my entry to the #WEEKEND-ENGAGEMENT topic:
If this weekend was the last weekend that the Hive blockchain existed, what would you write in your last post.
If you like to know more, click here
---
---
WHO IS STARSTRINGS01
---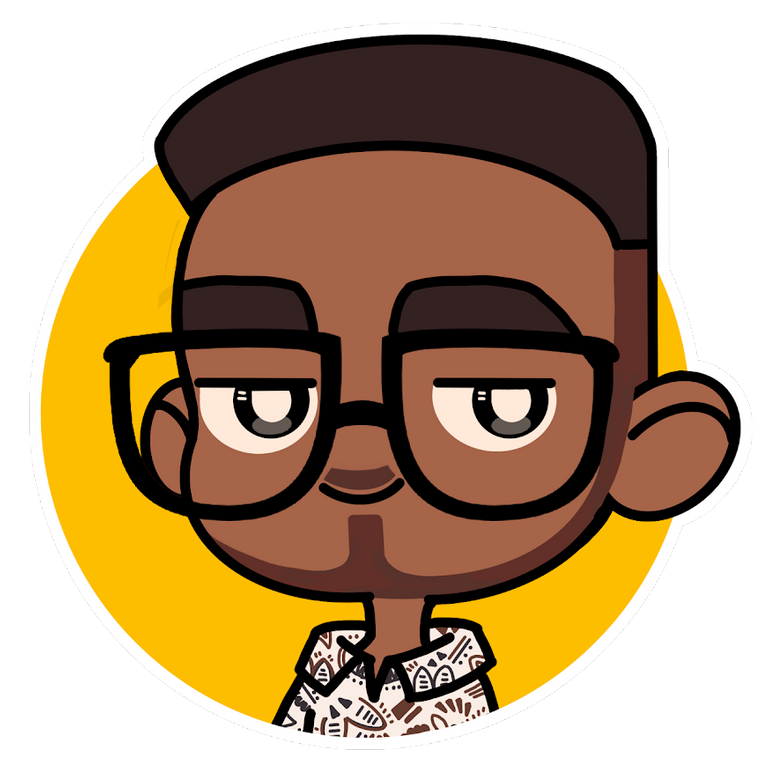 Designed by @grisvisa
Starstrings01 AKA Giftedhands is a Hive lover, a Nigeria musician (Guitarist), and also a student who studies Mechatronics Engineering at the Federal University of Agriculture, Abeokuta.
His goal on Hive is to be more than a regular blogger but something more; someone with a purpose. That's one of the reasons why he founded the newbies initiative @newbies-hive to help guide and support newbies. Kindly click here to follow the @newbies-hive curation trail.
He battles and struggles with balancing education and being active on the chain but yet his love and passion for Hive keep him on balance.
---
All images are mine except indicated otherwise
---

IF YOU LOVE THIS POST, YOU CAN KINDLY SUPPORT IT WITH YOUR COMMENTS, REBLOG AND UPVOTE. IT WOULD BE MUCH APPRECIATED

THANKS FOR VISITING MY BLOG 😇💕
---
---
---