IT PAYS TO BE LONG TERM || APPRECIATING THOSE WHO MADE THE JOURNEY POSSIBLE

I never knew or predict I would come this far on Hive, not even a tiny slight of idea did I have. I only took the platform serious because of the fact it allows me to build relationship and because I envisioned a future where things would get better for me; most especially financially.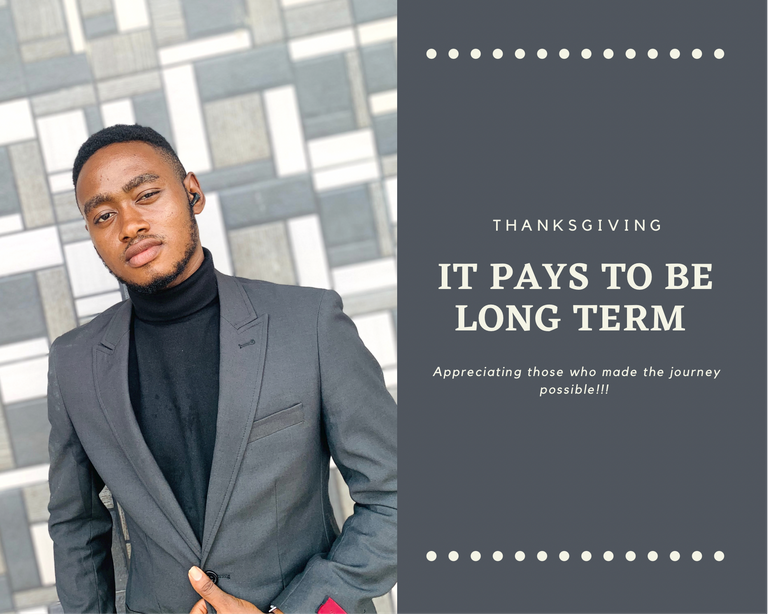 I never knew it would come this soon. With the present price of Hive, I am very happy I never gave up in the long run when it seemed very tight. When it seemed very easy to give up and hard to move on. Now it is time to reap the blessings of my hard earned effort, sleepless night of searching for inspiration on what type of content to make.
Now I wonder, what if I gave up as most of my friends did? As my brother did? where would I be. Staying in faith in something you believe would surely pay in the long run. I had faith in Hive and I gave it my all, in fact I gave it my life.
I look back at where I have come from and where I am. The distance I had gone so far is not what I thought can ever be. Now, I understand why they say; The Journey of a thousand Miles Begins With a Step. If I never made each of those steps, If I had decided to turn back then most of these words I say would never have come to meaning to me.
If you are reading me at this moment, and you are just at the beginning of making that step, then I tell you: MAKE THAT BOLD STEP. Don't think you can't continue because you have a long way to go but instead, envision a future of you achieving your dreams in which what ever step you make now would make that future possible.
Do not be too focused on what you would make or earn now because, If your goal is in the present then you would loose focus and give up before you even started. My advice is: Find a mentor/role model, Someone you would envision yourself as and someone who would lay you advices because that is the only way to fight the bad energy of giving up. Don't think you can do it alone, because that bad energy would surely come.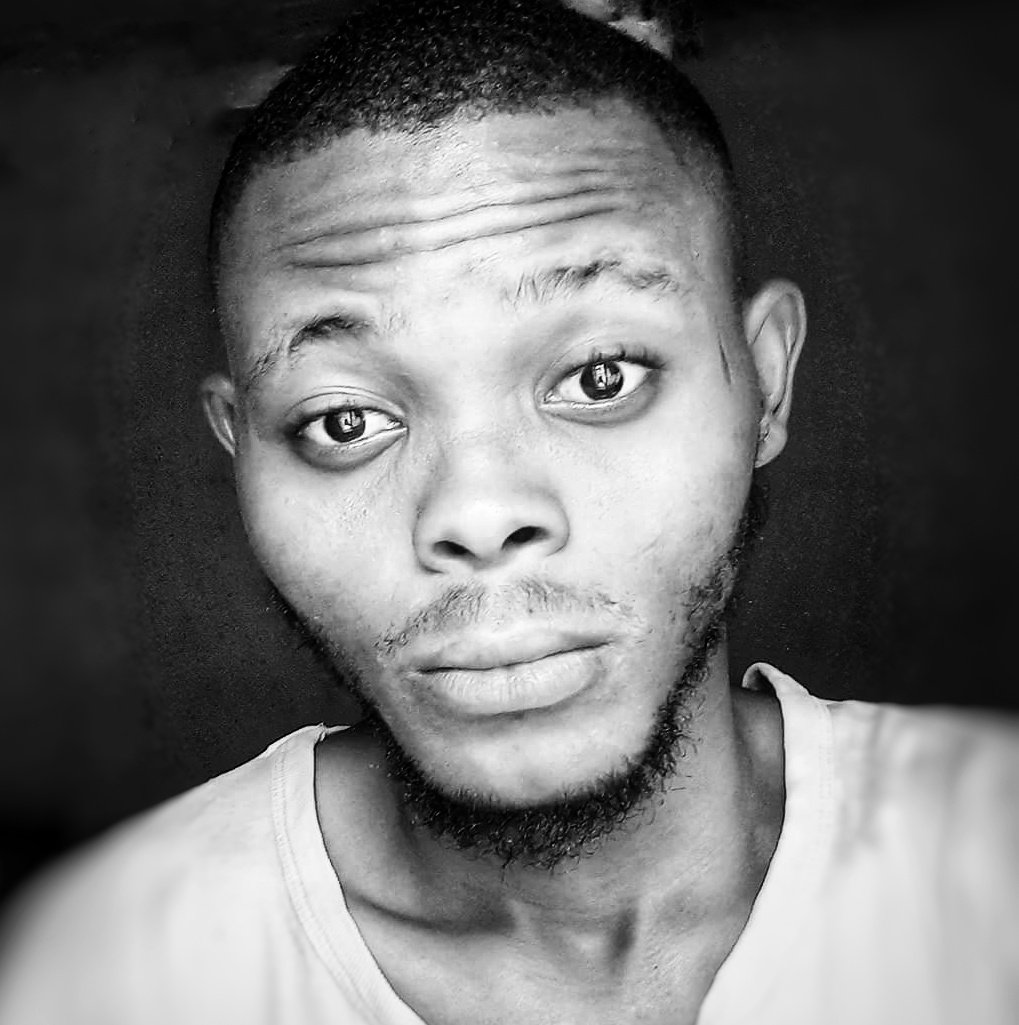 Meet the boss @josedicuss
My mentor/role model is @josediccus and he still remains that. I remained active everyday because I said to myself if he can make it, then I can make it. I was far behind of @josediccus but yet I believed that life is not a rush and that accomplishments are made from little actions and contributions we make into achieving our goals and not giving up.
For the honor of thanksgiving, I would love to appreciate few people that have met while on this journey because this journey would have not be smoother without you all. First I appreciate @josediccus and @k-banti, you guys are not just friends but brothers from another mother to me. Our bond has grown strong than just friendship and this is possible because #hive made it so.
I appreciate @eddiespino, a friend who has always supported my ideas, project and contributions to Hive. Man, you are an angel from heaven. I am grateful for having you as a friend.
I appreciate @acidyo and the whole ocd team, this is because onboarding has been made easier. Even though I may onboard slowly, I do it so I can keep easily track of those I bring in. Thank you for accepting to join the ocd onboarding team. Not only me but all those who I have invited to Hive remains grateful for it.
I appreciate @projectmamabg, she has been supportive. There are so many things I would have been able to do without her. Due to me still being a student, it is very hard to manage most project and ideas I have on hive. That's when she comes to be my superhero. I appreciate you @projectmamabg.
I appreciate @chosenfingers and @monioluwa. I recently onboarded this two guys to Hive from my University and they have been very supportive in my ideas and plans to build a Hive Community in my school. Advertising, and telling people more about Hive would have not been easier without them. Thank you guys.
Also, to @heskay and @mayorkeys, they are my roommates at school. I introduced them to Hive too and ever since they have followed my path into not giving up, making creative content, and building relationships on Hive. I thank you for always motivating me and pestering my life sometimes 😂😂😂.
My last set of appreciation goes to @visionaer3003, @dagobert007, @fw305, @selfhelpf4trolls, @zartisht, @threespeak and the boss man @ appreciator for finding my post worthy of your time and upvote. I appreciate you all more than words can describe. Thank you!
---
---