MY CONDITION AFTER SURGERY
Yesterday, I was able to meet an ENT surgeon (Ear, Nose, and Throat) about my condition. I actually went with my mum because there is no how I would leave for surgery and mum would not want to come along.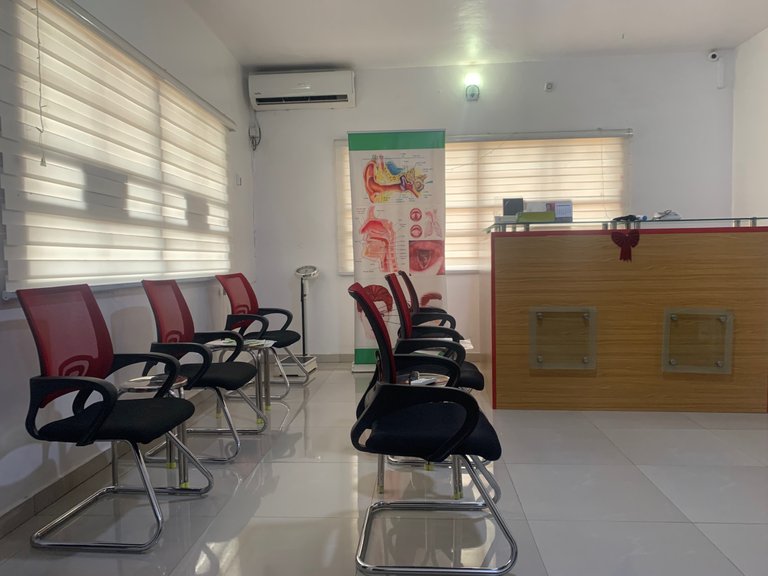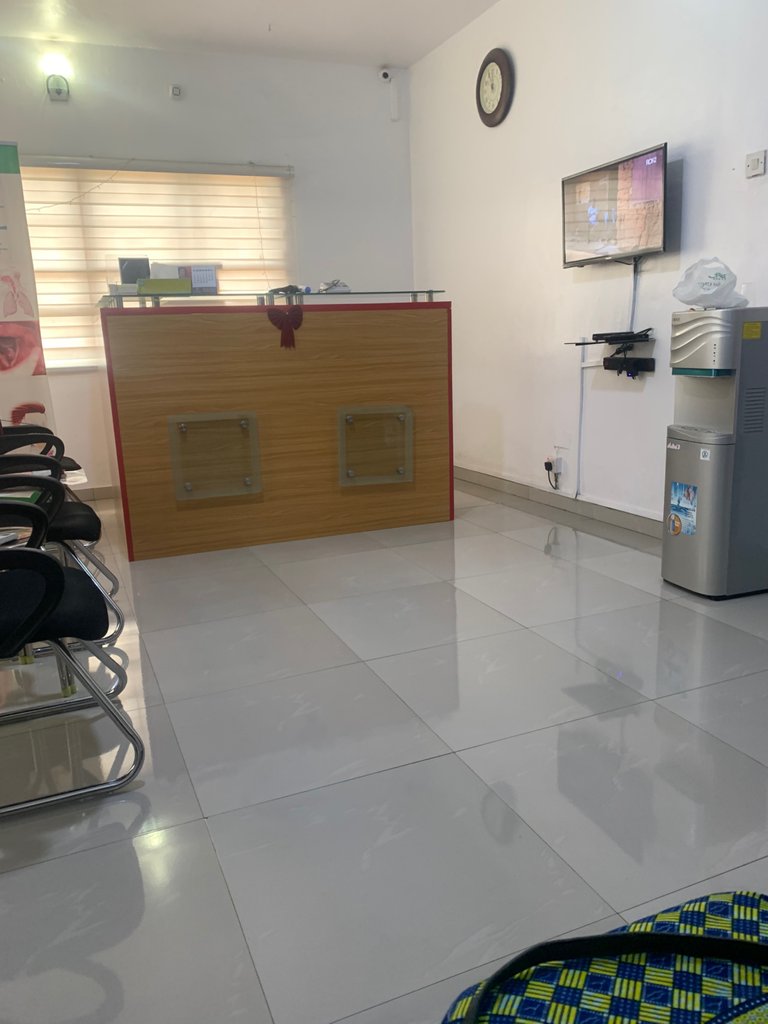 We arrived at the clinic which looked really shiny. It's been long I had been to one, so I could not remember how being to a clinic feels like.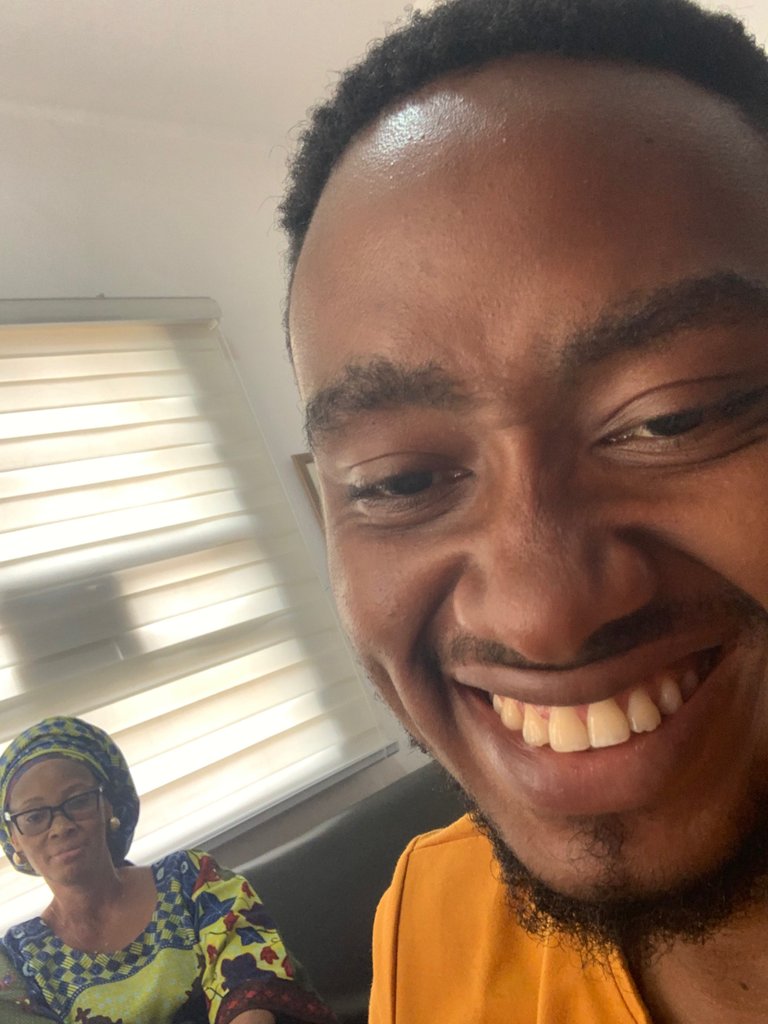 A forced smile of me
I took this picture while I was with the surgeon in his office but I didn't take a picture of the surgeon. While we were talking the surgeon saw my uvula and was surprised at how big it was. In fact, he described it as being "Giant" and needed to be cut off.
We asked him why it was so, but he gave us two reasons why the issue could occur. First, he mentioned it could be a cancerous growth or a bacteria infection but to be sure I need to go to a lab for a test and that would be at another hospital.
For my partial uvulectomy surgery, the doctor gave us a bill of $500 which was Ahhhh!!! and shocking. This was when I needed the power of a mother when it comes to pricing and pleading. After a lot of discussions, we brought it down to around $300 but before we finalized, she had first asked if we could pay $40 for the surgery and I was like, superwoman at work because of the prices she was mentioning, I can not even mention it if I was the only one with the surgeon.
I would say thank you to my friend @selfhelp4trolls for lending me the money to pay back anytime I have it ready and also to @hopestylist for generously sending me 2 hive without requesting anything from her.
Although I cannot stop using my drugs even I feel better because the doctor found I seem to also have an elongated epiglottis but that can still be treated and isn't giving me an issue because it is not in its critical condition as my uvula. He told me what I should be using for it and to come back within two weeks. As for my lab test, it is best I should do that for my own good.
As for my surgery, he asked which type would I want him to perform; either an anesthetic surgery when I would be put to sleep and I would not know what happened or a local anesthetic surgery; where I would be awake while it is done but only little to no pain while they cut it off.
For sure, I would not want to be awake to see them perform on me since it was my first surgery but I had no choice because the anesthetic surgery is really expensive and way beyond the money I had at hand. So I did my surgery while awake; opened my mouth while they cut off part of my uvula. I would not say it was not painful at all but I felt a tiny pain while it was done but I didn't have single bloodshed.
You can see the picture of my uvula below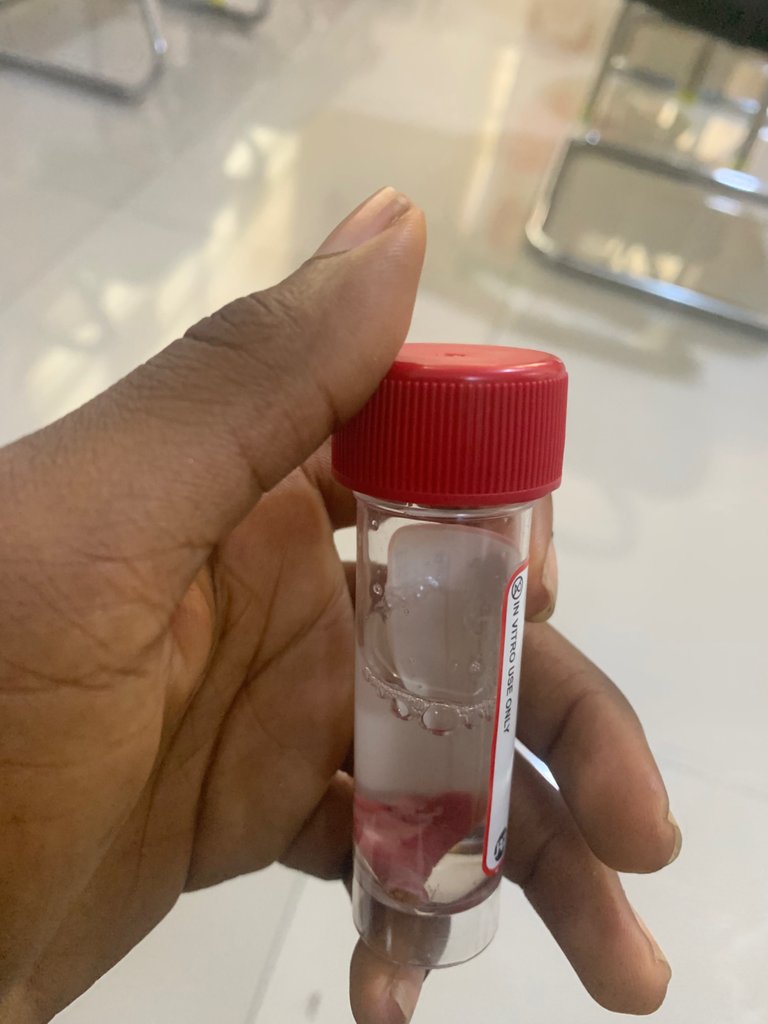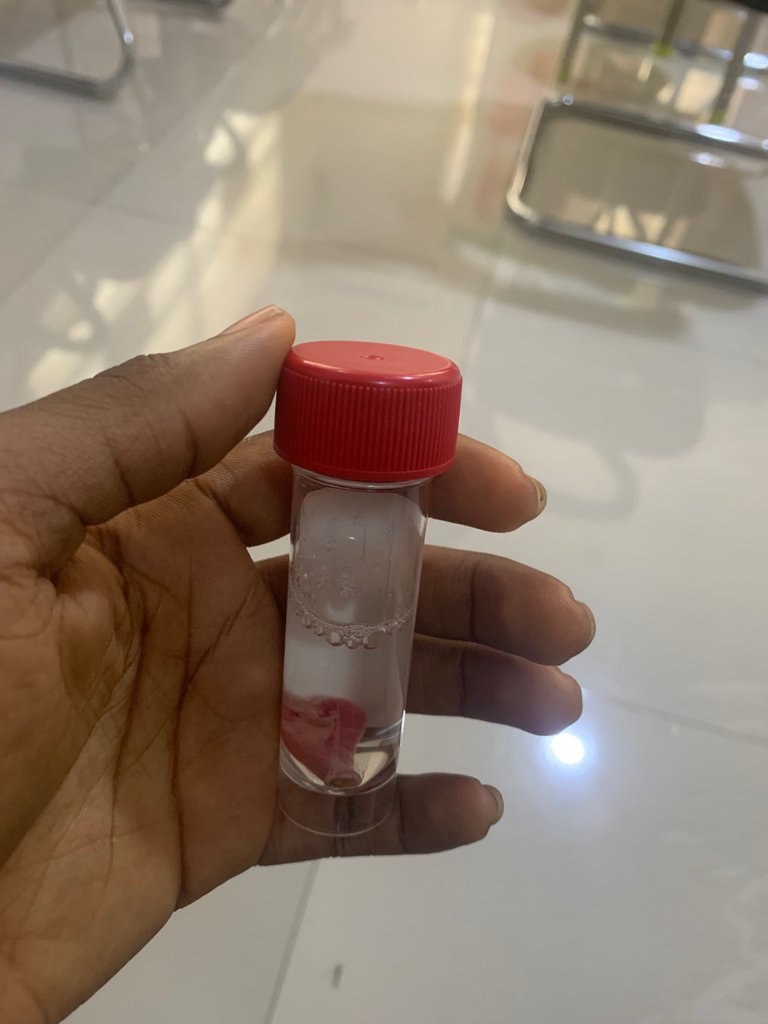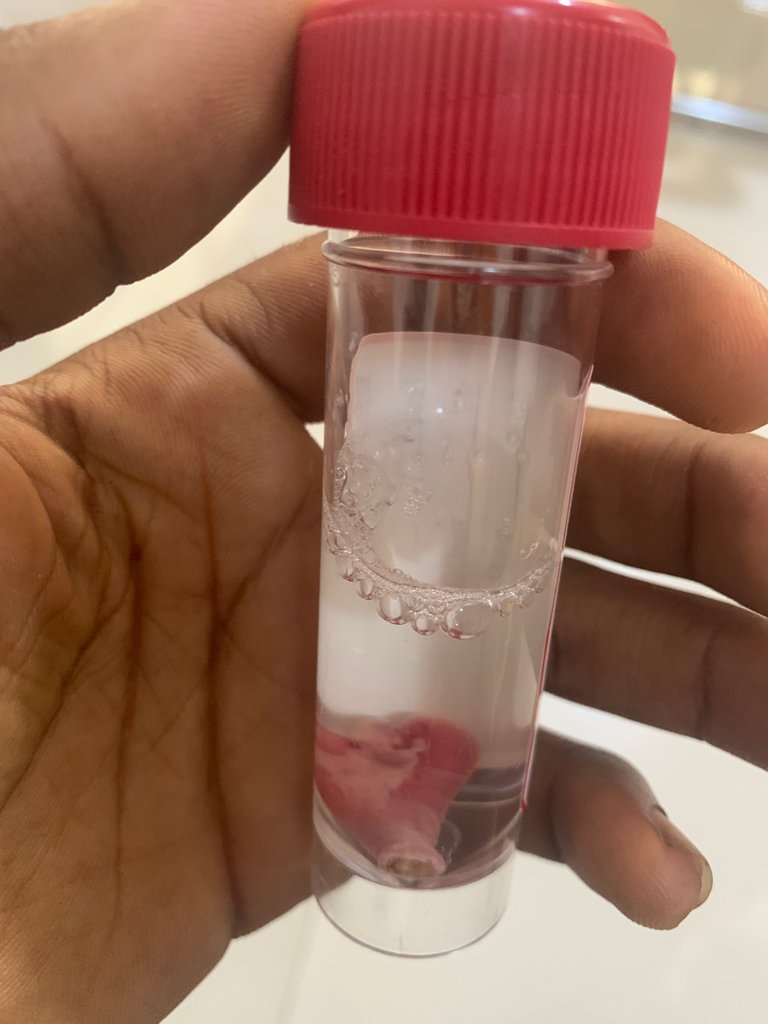 Yeah, that's amputated uvula in the images above. You see how big it was. In fact, the doctor said it was the biggest he had ever worked on before. 😪😪😪
I would be taking the amputated uvula to the lab today for the test which would take them two to three weeks before getting the results back. Obviously, the lab test would require me to pay which I totally hope the money for the test wouldn't be high.
AS OF MY FEELING
I would say I am a bit relieved but still feel discomfort in my throat because of the inflamed epiglottis. But at least, now I can eat, drink and swallow. I have lost a lot of weight and become very lean because of I have been on only liquids. I would still be taking my drugs so I can get off the epiglottis issue and not get it to become critical.
MY THOUGHTS
Now, I am left wondering what would happen if I didn't have the money for my surgery. What if I wasn't on Hive and was facing this problem. I just won't know what state I would be in because the condition was already at a critical state to as far as not being able to speak but to communicate through signs and writing.
I really thank God for letting me meet Hive and the wonderful people here because my life has been in a better situation comparing to my days before Hive. Thank you all!
---
---