WHAT IF MOTIVATION IS NOT ENOUGH || SUICIDAL THOUGHTS
There are certain points in our life when everything seems to be down, everything seems not to be working just like the way we want, everything looks as if the world is against us, that life is against us and that destiny doesn't choose the path we want.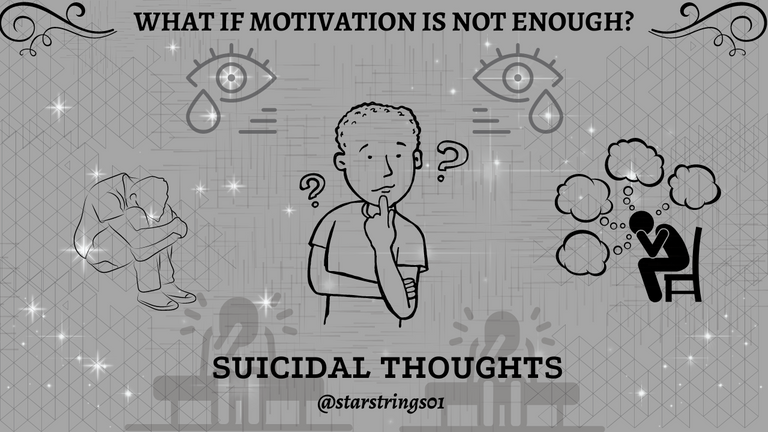 Made using Canva
We have people who have been so down to this point, who lie down on their beds (that's if they have beds and pillows to lay on top) while they cry silently in them to the point of breaking down, to the point of thinking of taking their own lives.
Powered by Tenor
What kind of depression do we call this? Maybe one at its peak 🤔. There are people who commit suicide every day because of scenarios similar to this; because they felt life has nothing else to offer them; because they see the world does not have any impact with or without them in it; because they see nothing left to live for; because they don't see their life essence.
They ask themselves suicidal thoughts; why keep struggling when they can just end it all?
Powered by Tenor
I begin to wonder what sort of struggle one may have faced getting to this level of depression, frustration, melancholy, despondency, and misery. Many of these kinds of people must have given all they have, put all the effort they have, and yet see no result, or either they must have lost a lot so dearly to them to see no more reason to live for.
At this point, do you think a motivational message would take any effect to make them change their thoughts or would they all be like speeches to a deaf person?
If you think people in this kind of category do not exist, then you should ask yourself: Why do we hear of people committing suicide almost every day? There can be no other reason that people in this state exist and how can we help them if we see someone in such a position?
Powered by Tenor
I need you to pause a minute and ask yourself that question. You just don't know you may find yourself meeting someone in that condition sooner than you expect or even, or you may end up in such a position in the future, which I hope not. Then, how do you help yourself?
I would have loved to write my answer down on this post, but I would reserve my answer to listen to what you have to say over these questions. I would deeply appreciate your replies by curating your comments.
PS: If you are seeing this, just want you to know my reply to your comments may come late because I have been pretty occupied with things in real life. But surely, I would reply to all comments
---
WHO IS STARSTRINGS01
---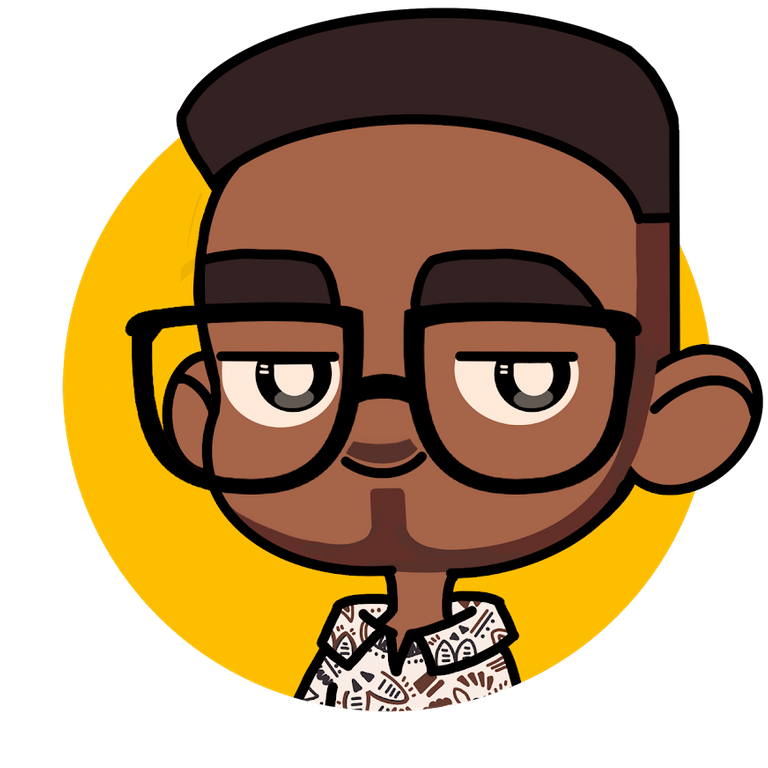 Starstrings01 AKA Giftedhands is a Hive lover, a Nigeria musician (Guitarist), and also a student who studies Mechatronics Engineering at the Federal University of Agriculture, Abeokuta.
His goal on Hive is to be more than a regular blogger but something more; someone with a purpose. That's one of the reasons why he founded the newbies initiative @newbies-hive to help guide and support newbies. Kindly click here to follow the @newbies-hive curation trail.
He battles and struggles with balancing education and being active on the chain but yet his love and passion for Hive keep him on balance.
---
All images are mine except indicated otherwise
---

IF YOU LOVE THIS POST, YOU CAN KINDLY SUPPORT IT WITH YOUR COMMENTS, REBLOG AND UPVOTE. IT WOULD BE MUCH APPRECIATED

THANKS FOR VISITING MY BLOG 😇💕
---
---