Hivechess Tournament Round 7: A strong field and the usual winner!
Dear Chessfans,
in the seventh round of Hiveches season 5 we were 16 players (although some played only a few games), with an average rating of 1899 - by far the highest this season! It was a 6+0 round and so there was a lot of berserking going on. Despite recently we could welcome new strong players (e.g. @maverieux000 (Keylix) and @flaws (Jean1301)), we still miss a player in the league of @sawko who could compete with our regular winner. Behind @sawko with 14 points (!) distance @yazp (zulukill) could get the 2nd place again, followed by @jaki01.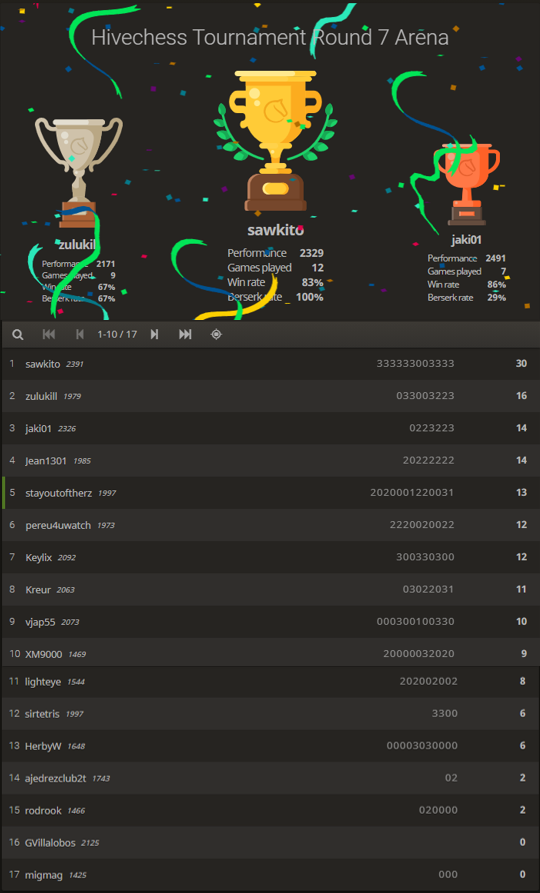 The games of this round can be found here, in case you want to replay some of them.
Season 5 "Spring": 12 Feb to 23 April 2021 / Ranking after 7 rounds:
No big changes again. Just Hivechess-newbie @flaws (Jean1301) jumped from nowhere to the 10th rank due to his good fourth place. The table shows that the top ranks are already quite significantly separated. Not sure what we can do next season to keep it more interesting. Shorter seasons maybe?
The rules you can look up in the announcement post.
See you all next week and - as always - keep practicing.
By the way, did anybody follow the Magnus Invitational online Rapid tournament last week? At the end Anish Giri succeeded in an exciting match against Ian Nepomniachtchi.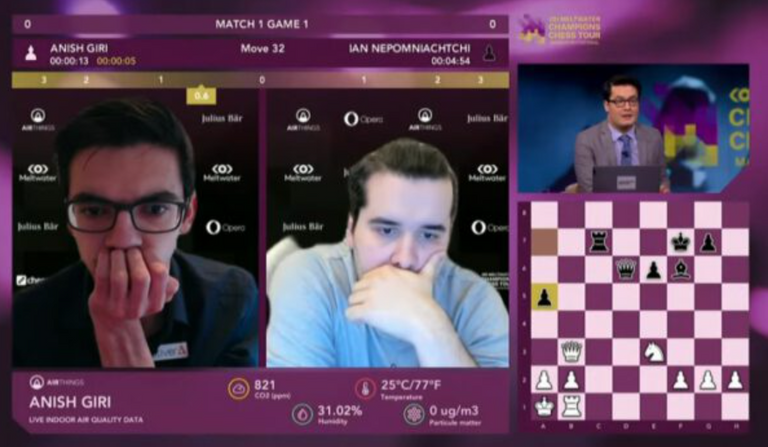 ---
---