A good diet makes a good day ! My Monday Breakfast.
"Monday blues" probably means the day that you don't feel to do anything. It generally refers to the laziness one gets to feel after relaxed weekends. But I don't get any blues and enjoy each and everyday completelly.
So avoid any 'blues' my Monday starts with a good diet. After shower I need to get a good breakfast to begin my day. And I am desperate this morning as I didn't have any dinner last night.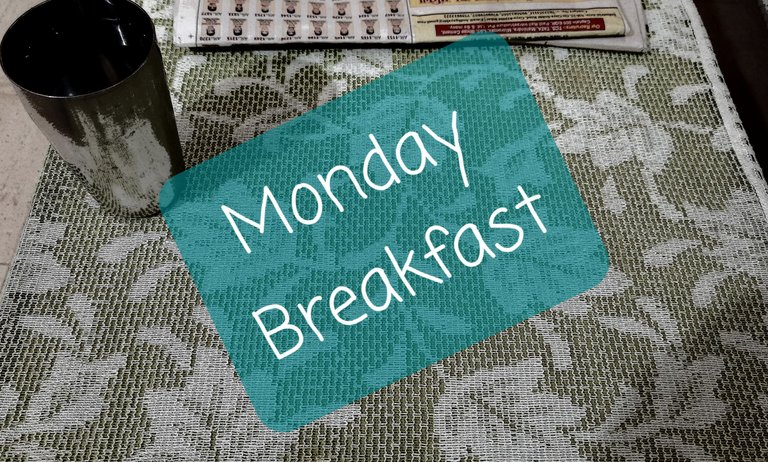 A glass of water, before anything is hindu tradition. After a while a whole platter of food served to me. And I am like Waaaooo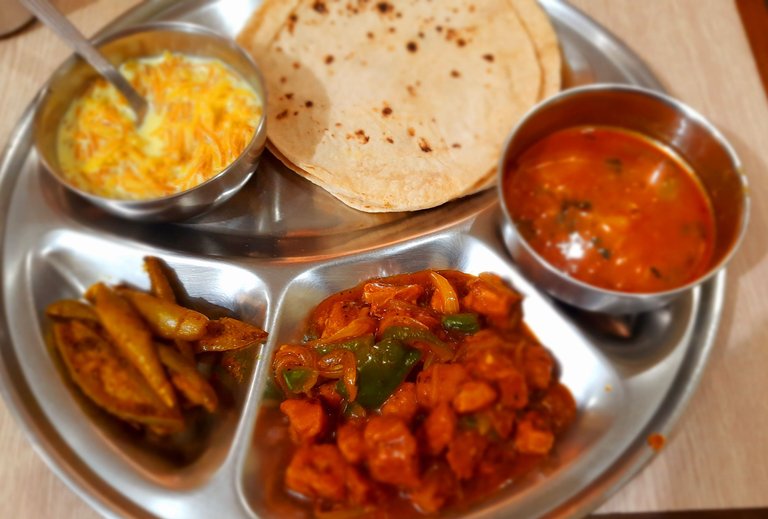 Three veggies, few chappati and a Milk Sphagetti as sweet dish. What a grand starts of the day and also to the week. Infact my Grand father always used to say, make your first meal of the day a special one, as you never know how your day going to be and I thoroughly belive into it. This whole plate going to be just a breakfast for the day...
Let me tell what the plate looked like... so begin with it has fried pointed gourd we call them Parwal. Thin sliced deep fried.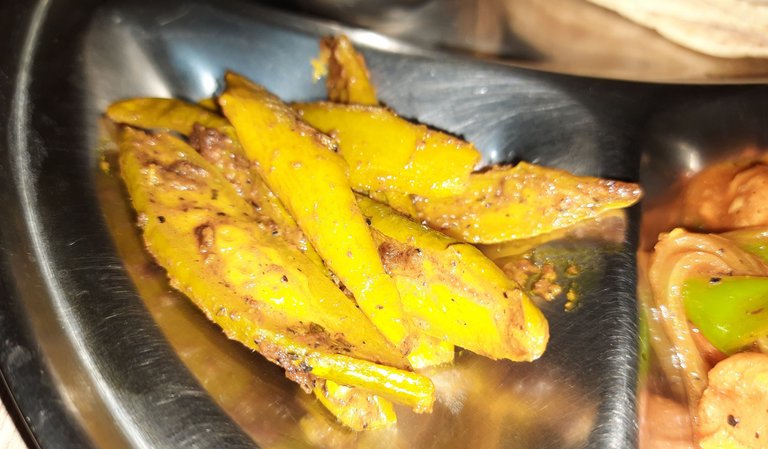 The other item on the plate was my specially ordered one. It is made up of capsicum, onion and Soya chunks. We call it Soya chilli and one of my favourite item, full of protein and very healthy.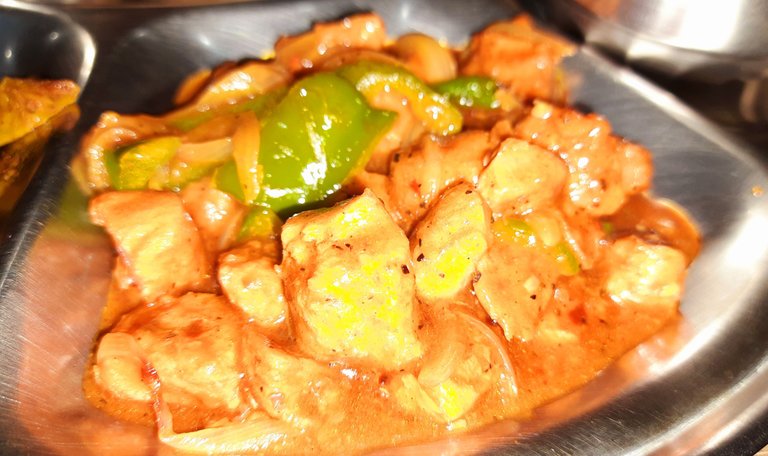 The third veggies , is a Potato gravy, and very thinner. It is kind of soup, very delicious to eat. These are kind of must for dipping your piece of chappati bite into it before taking g into your mouth.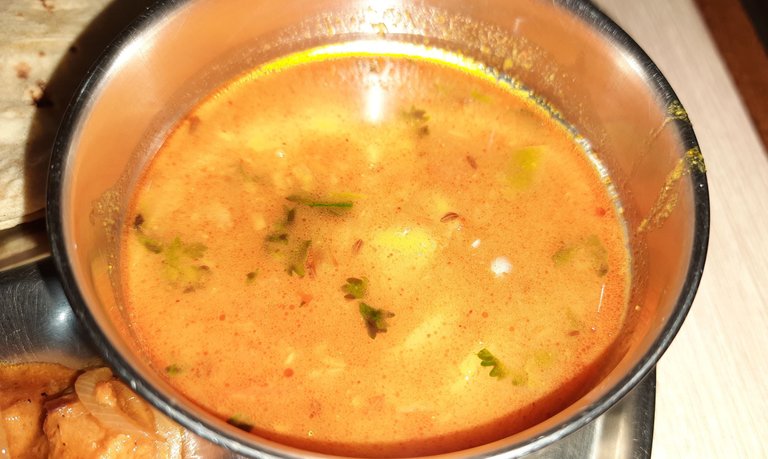 And lastly, sewaiyan an Indian sweet dish made up of spaghetti and milk. Ot is kind of kheer but the sphagettin making it a smooth in your mouth.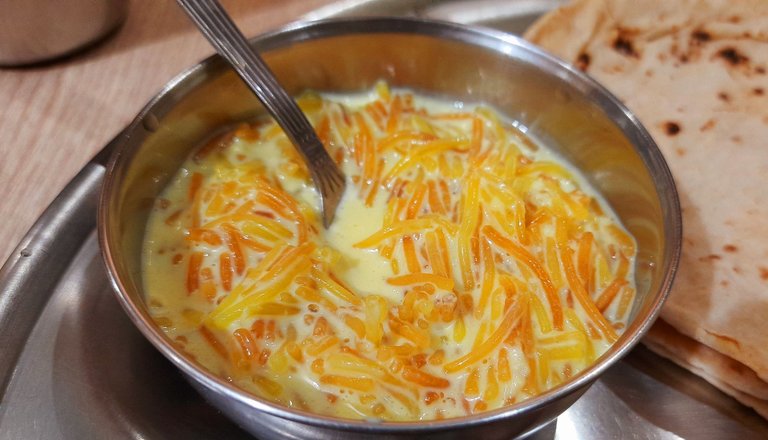 Well each item on this plate going to be my breakfast. And I love to finish them all, in no time. Afterall, I am hungry since night.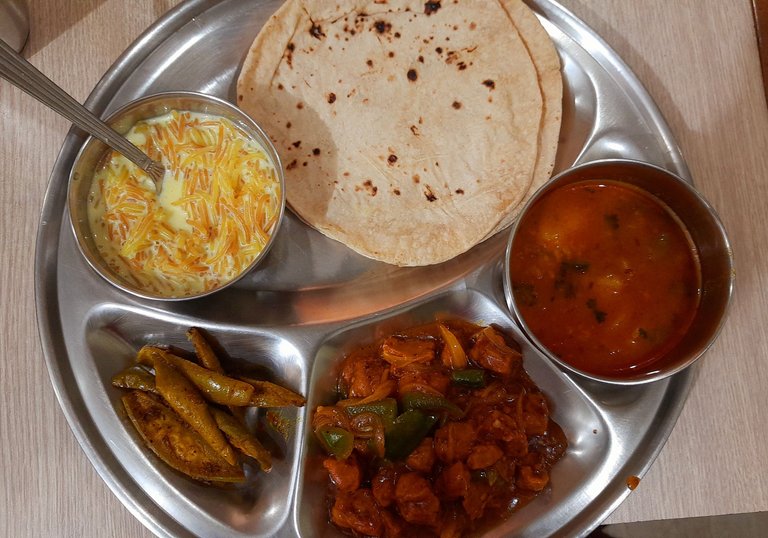 People generally belive in having a low breakfast,but I just think otherwise. I am always a firm beliver that *a good Morning diet would eventually make your day better. After all, it's the food that gives us energy to carry on all the workloads.
So I am done for thr time being. It is just a morning meal, I have yet to eat my lunch, brunch and dinner later on.
Peace
---
---