Little Playboy In My Garden.
My sister always wanted to own little rabbits at home. She always imagine of having 2-3 rabbits grazing on their lawn. However her son has a different taste. He kept a Rotweiler at home. Rottweiler generally belongs from aggressive dog family and having a foreign breed. Owing to this my sister never had any rabbits at home. But now her son realize the little beast in Rotweiler and handed over the Dog to Animal shelter.
And my Sister happily brought in the little bunny. And trust me this one is really cute. As she used to imagine, she put the little one on the lawn in the green grasses.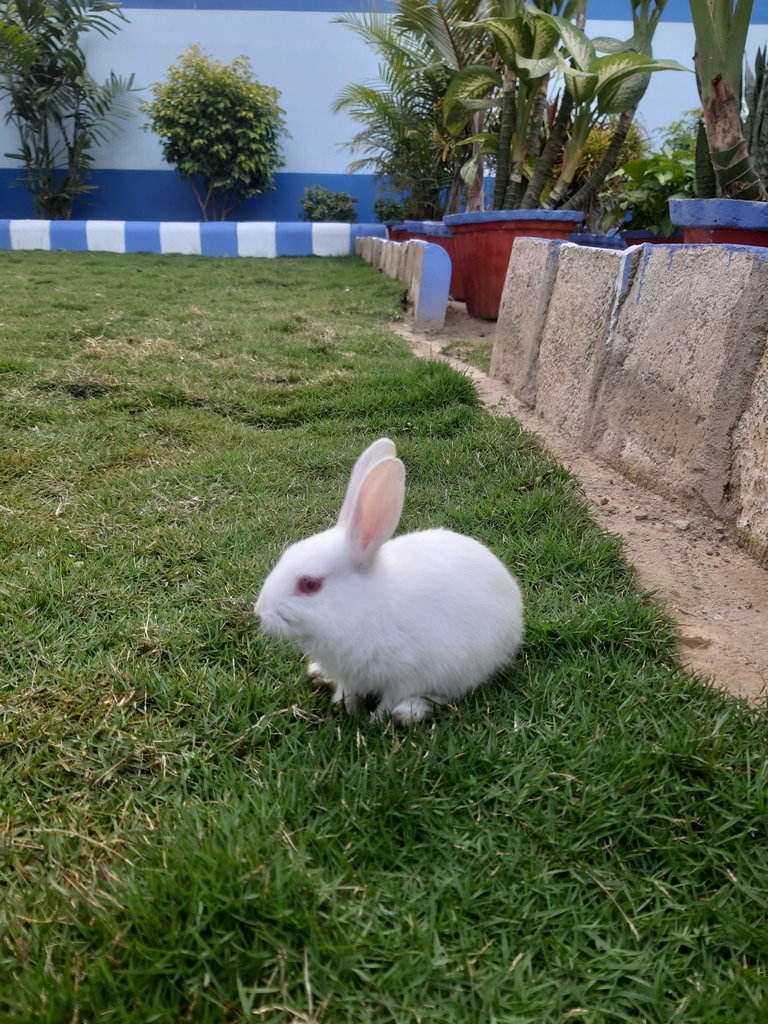 No doubt these little animal is cute. Being small in age, this looks lovable to me as well. Her choice is always to keep Black and White combo at home. She is lucky to get a White one sooner , and waiting to get a Black one. May be a female one. This male beauty is very cute and anybody fall in love.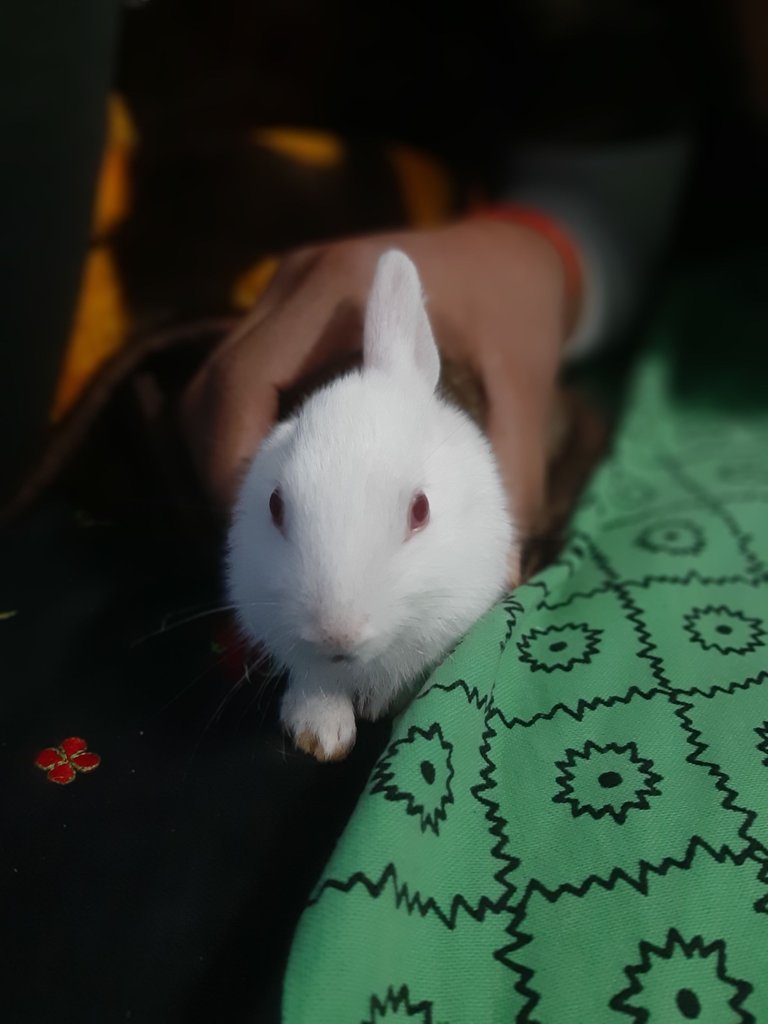 This becomes an instant hit among the neigbour kids and also at home. Everyone likes to hold it and play. So does me. I kept it for a while near my bed. Her soft touch is too cozy. He enjoyed too in our company and keep hoping here and there. But thanks God didn't hone out. We kept it close to us for the day.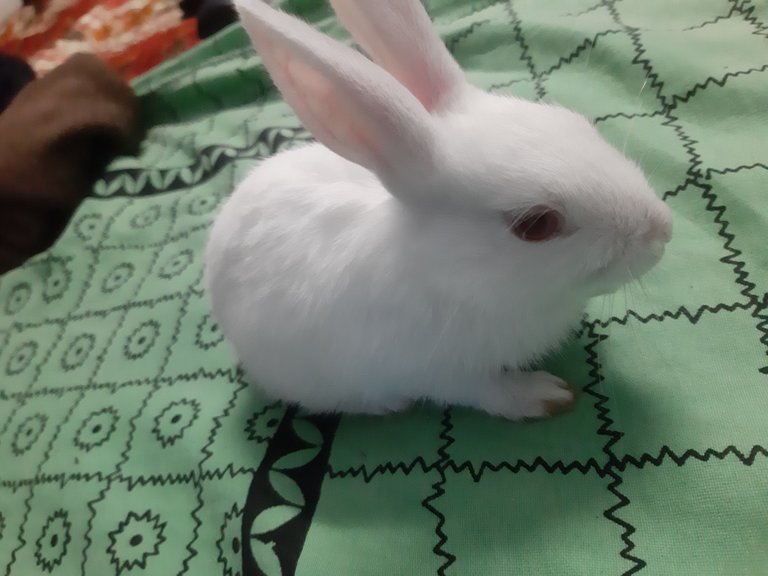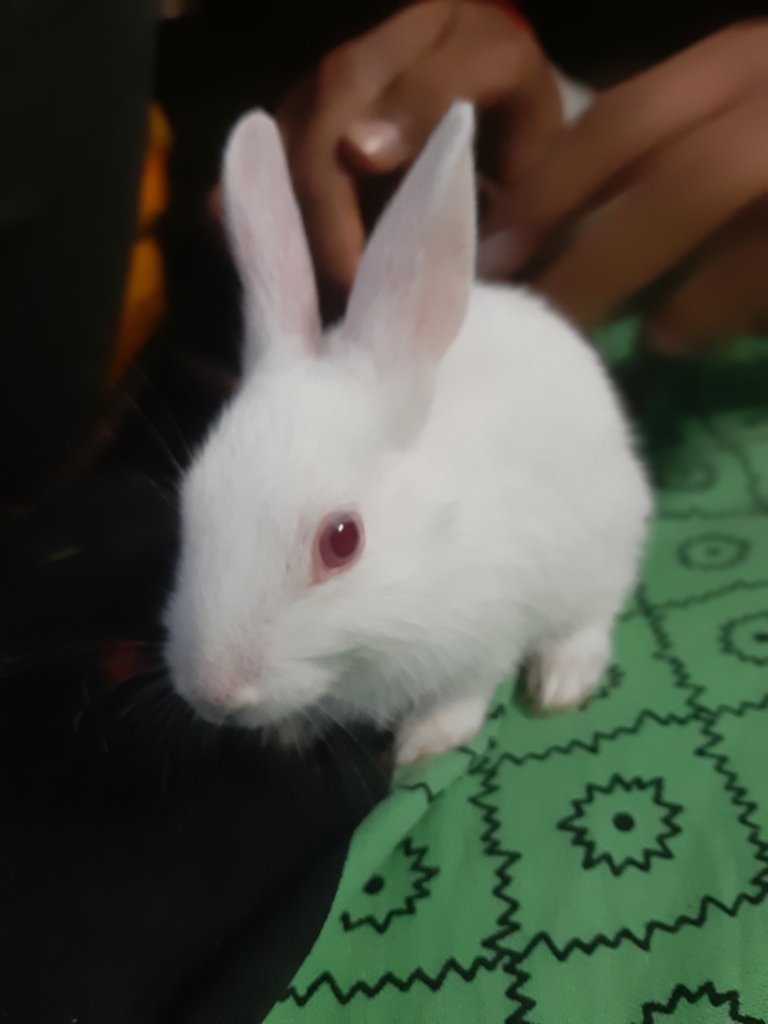 But seems he really enjoys in the grasses. He gets something to chew. Atleast we doesn't need to bother about its food. We leave it in Open and keeping an eye from a distant to protect it from flying praying eyes. There were many in our area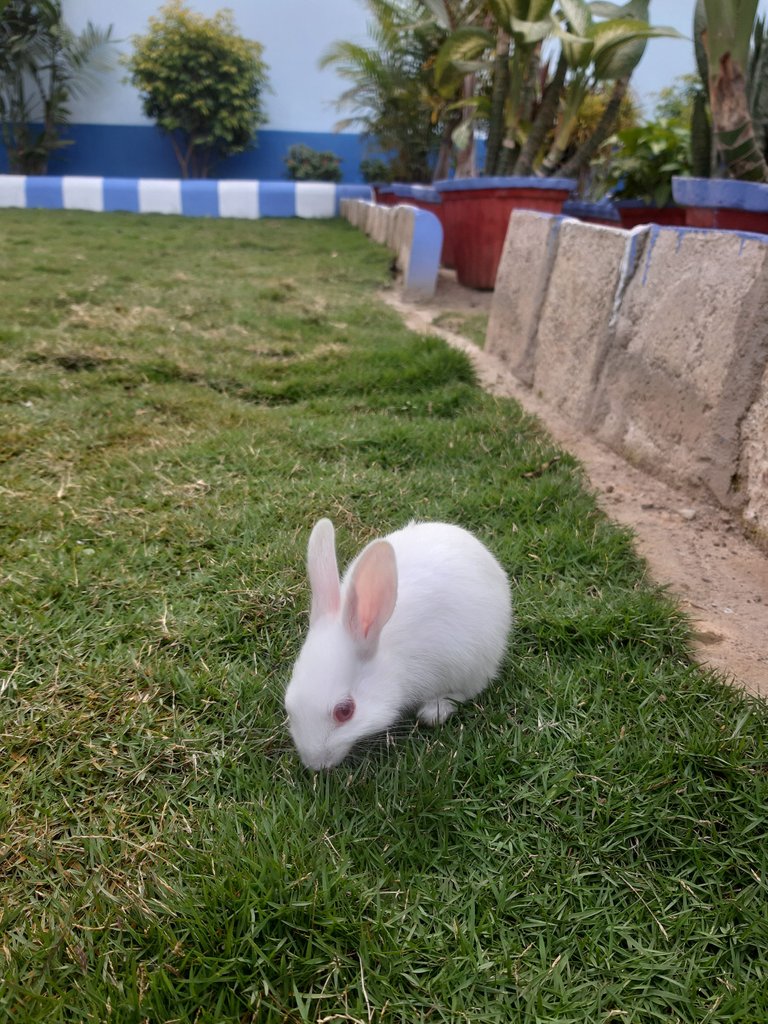 This is really cute. And I am happy to see smile on my sister face. She is good animal lover and already had a talking parrot which she took from the neighbor. But this one is quite special for her.
Peace
---
---