Kickstarter/Fundition 1 Week Left + Potions Unlocked!!! EDIT + Orbs to $1k tier in the stretch goal.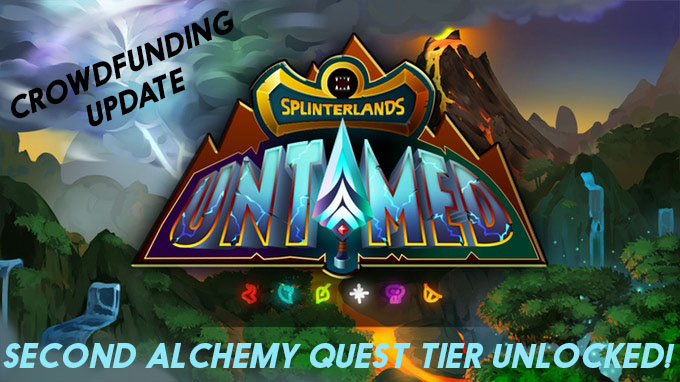 Ok folks, Good News! Between the Kickstarter and Fundition campaigns we have reached over $200,000 in pledges from over 300 different contributors. As you probably know, this means you have unlocked the second tier of the potion reward quest!
Now everyone who has pledged over $45 will receive Brilliant Alchemy Potion charges in addition to the Brilliant Legendary Potion charges!
To recap, in addition to the base tier rewards, the full list of unlocked stretch goal rewards for a $1000 contribution currently stands at:
Physical Rewards:
71 additional physically printed cards
Set of physically printed Alpha edition cards
Extra Stickersthat
Digital Rewards:
1200 Brilliant Alchemy potion charges
1200 Brilliant Legendary potion charges
1 max-level standard foil Legendary exclusive Chain Golem card
1 max-level gold foil Legendary exclusive Chain Golem card
Up Next
As we are coming up to the end of the campaign, we'll throw in two final stretch goal quests to see if we can get a last push in before we get to give everyone their loot!
Essence Orbs for the Whales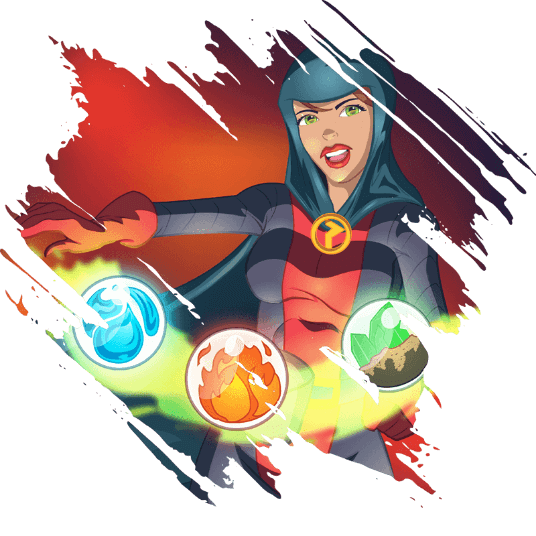 If the campaign reaches $250k in total contributions between Kickstarter and Fundition, everyone who has contributes $1000 in a single pledge will get 50 orbs. Those who pledge $2500 or more will receive 200 Essence Orbs in addition to all of the other rewards!
To be clear, those who are doing multiple $200 pledges won't be eligible for things like the alpha deck for physical rewards, or higher potion bonuses or the orbs. They'll also miss out on the the number of UNTAMED packs because just like the website 100 packs get a 10% bonus, and 500 packs or more get at least a 15% bonus. We'll treat each $200 pledge as if they were from separate accounts when totaling the overall bonuses.
That's an additional $400+ of value added to the higher tiers, and we hope that this might encourage a few people at the $1000 level to consider bumping their pledges up a notch.
Tournament Rewards
Finally, for every additional $10k in contributions above the $250k Essence Orb goal, we will commit to putting over half of that back into tournament prizes over the next year.
We currently sponsor $1,600 per week in tournament prizes, and we're already committing to bumping that up by $100 / week once this campaign ends. On top of that we will add an additional $100 per week for every $10k pledged above $250k.
The following is a list of minimum weekly tournament sponsorship levels for the next year based on total contribution amount:
$260k - $1,800/week in tournament prizes
$270k - $1,900/week in tournament prizes
$280k - $2,000/week in tournament prizes
$290k - $2,100/week in tournament prizes
$300k - $2,200/week in tournament prizes
And so on!
Last Chance
So, there it folks. It's all laid bare. The campaign is set. This is how we're finishing up. This campaign has gone far beyond our expectations and we've added some sweet sweet prizes along the way because of how strongly you contributed. This is very likely to be one of the best deals we'll ever offer. This is your LAST CHANCE to get in on the action! The whole thing ends in 7 days. The time to act is now!
Humbled Gratitude
As always, we remain incredibly thankful to the players who have been a part of this journey with us. We're so grateful for your support especially the alpha OGs still battling it out today! We'll do everything we can to execute on the roadmap and get you your hard-earned loot as quickly as we're able. It's an absolute pleasure to get to do this with you all and here's to UNTAMED!
---
---