STEEMPEAK SETTINGS Pt3 - "Interface Settings"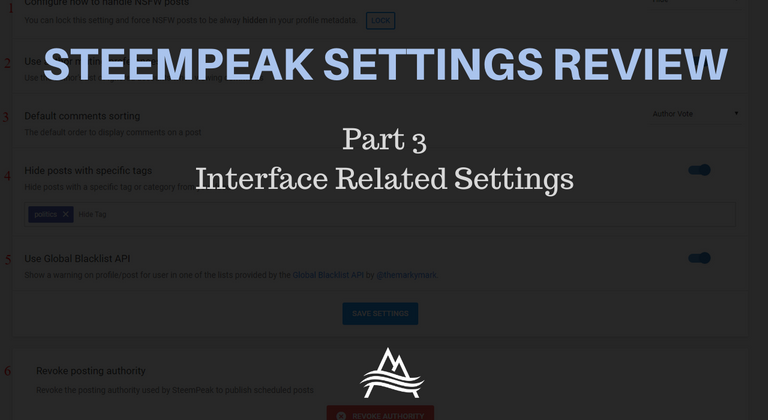 Continuing a series highlighting and explaining the different SETTINGS found on https://steempeak.com/
Settings are meant to save users time on typical actions but also are places to make the Steem experience enhanced to function as you want. #options
Go view posts about other SteemPeak settings:
---
---
1. DEFAULT VIEW STYLE
You can default to one of these 3 view styles
DEFAULT = GRID
Each of these are images you can click to view larger if you're using https://steempeak.com/
---
2. NIGHT MODE
You can turn on a DARK/NIGHT mode.
DEFAULT = OFF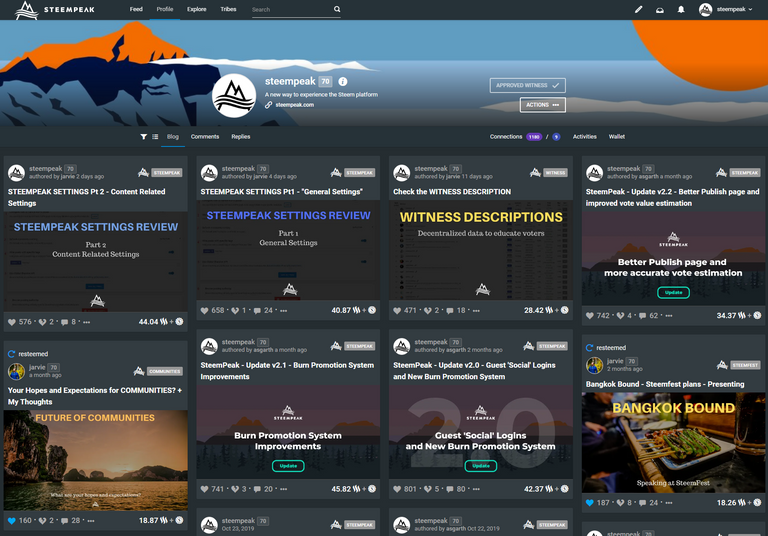 ---
3. POP-OUT PANEL
When you click on a post (specially helpful in GRID VIEW) it will pop up.
You can turn it off as well.
DEFAULT = ON and CENTERED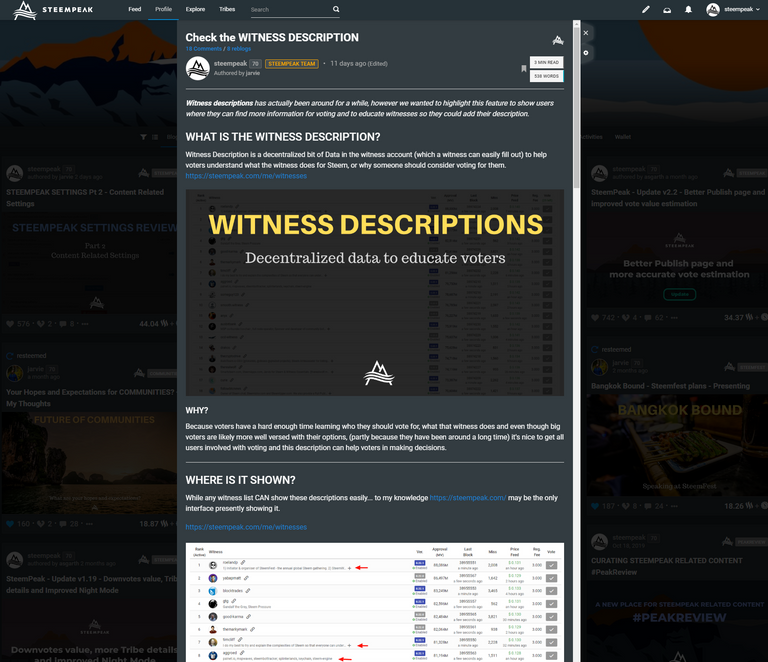 ---
4. IMAGE SLIDER
Image slider is a really handy feature for when you're in the BLOG VIEW
DEFAULT = ON
Tip: Grid is default on computer screens so most people don't get to use this as often... it's specially nice on mobile where you can use your fingers to swipe through pictures.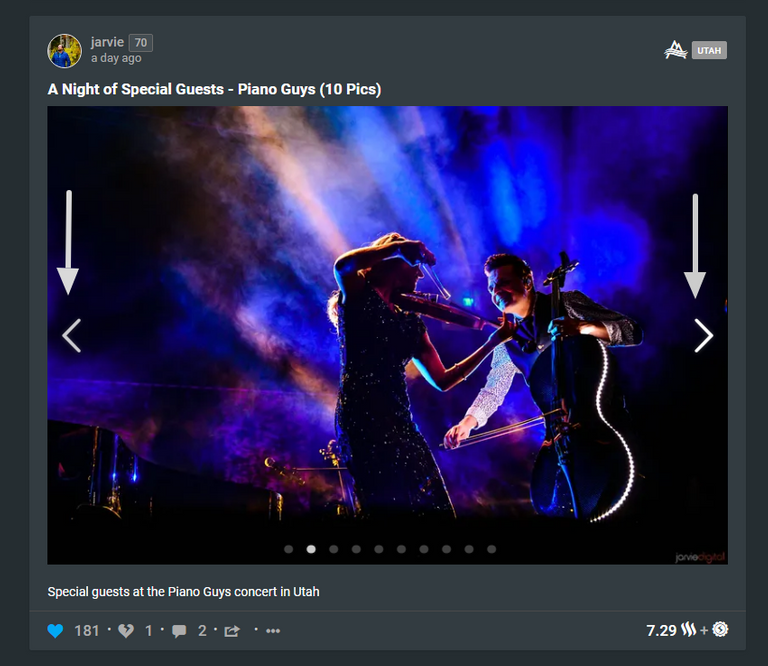 ---
5. IMAGE SIZE ON MOBILE
If you are limited on internet data this is a solid setting to enable.
DEFAULT = OFF
---
6. NOTIFICATIONS
This one let's you choose which transactions give you a notification
Notifications look like this


You can click the bell and see a recap of the transactions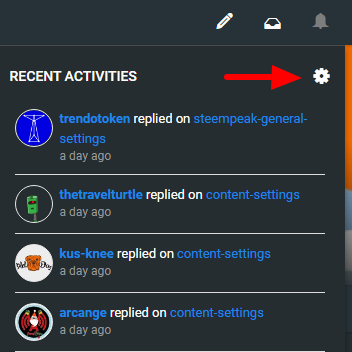 Also that gear is a quick link to the interface settings menu so you can change the noitifications.
DEFAULT = ALL
TIP: Most common changes are to un-select votes and rewards.
... Soon we'll have some more notifications enabled and for you to select such as MENTIONS and some community based notifications.
---
7. POSTING AUTHORITY
Check out the GENERAL SETTINGS POST
We explain how this button works
---
---
Vote for the @steempeak witness
Now is probably a nice time to remind you that we run a witness server to help produce the blocks for the Steem Blockchain. You can vote for our witness so we are in a position to process more of them.
Vote on out profile page: @steempeak
Vote on the witness page: https://steempeak.com/witnesses


This works for all witnesses BTW
Using Keychain: You just have to click and approve the transaction
Using SteemConnect: You'll need access to confirm the transaction with your Active Key at least
---
The SteemPeak Team
About us: https://steempeak.com/about
Join us on Discord: https://discord.gg/6hCAcVp
---
---