Broken Story of Artemis Fowl | Movie review

How are you Hiverians? Wish you good health always. I want to present a review for a film that initially (in my opinion) has a unique and good story, but is broken after watching the film.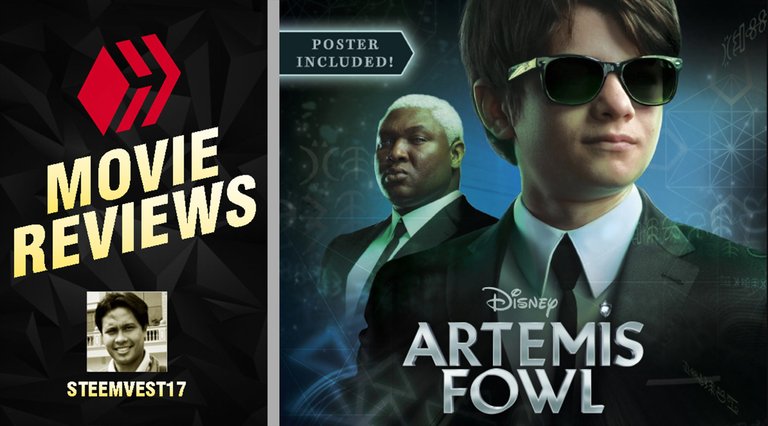 Artemis Fowl (2020)
Maybe you are a fan of Lord of the Rings or Harry Potter and Spy Kids, you have seen how the stories of the three films are. Well, this time you will watch Artemis Fowl (2020), say you should give praise because Disney's Artemis Fowl is a combination of characters from Harry Potter and Spy Kids.
You can imagine how it would have happened if the fairytale world that had purified creatures got advanced technologies and they lived in the bowels of the earth's core. Can you imagine? Maybe you will give applause for that category. But, in my opinion, director Kenneth Branagh has messed it all up, imagination becomes chaotic.
Artemis Fowl's movie which was adapted from one of these popular fantasy novels, in my opinion, became the worst combination. Our imaginary world becomes lifeless and has no weight at all. The director seems not to be careful and has worked in disarray for this genre.
The Beginning of the Anger of the Fans
The thing that makes the book unique is that Artemis is a cold and very calculating villain, but you will support him there, he is a genius villain. Now that Disney has turned Artemis into a good-hearted child and hero, that is the basis that makes this film less desirable. No wonder, the rating obtained by this film on IMDb is only 4.1 / 10 of 15,855 visitors.
Maybe we will feel amazed for the visual effects that are used, just be advised, Disney is not a small production house, they are able to incur huge costs for fantastic visual effects. But, the storyline is everything, moreover, people have known this character from books.
For those of you who don't know the figure of Artemis in the first book in the Artemis Fowl series, which follows the adventures of Artemis Fowl, a 12-year-old criminal mastermind, maybe you will feel normal and look at this film from a cool perspective. That is all...
Watch the trailer

Disney's Artemis Fowl | Official Trailer
---
Movie Title: Artemis Fowl
Year: 2020
Release Date: 12 June 2020 (UK)
Genre: Adventure, Family, Fantasy
Director: Kenneth Branagh
Stars: Ferdia Shaw, Lara McDonnell, Josh Gad
Duration: 1h 35min
Distributed: Walt Disney Studios
Rating from me: 4.2/10
---
---