Crossing the Dangerous North Atlantic | Greyhound (2020) Movie Review
Maybe this is one of the best films from Apple Original Films, for me, which is relatively new with films from Apple. To my knowledge, Apple has dozens of original TV shows and movies in the works for its Apple TV+ streaming service, which debuted on November 1, 2019.
---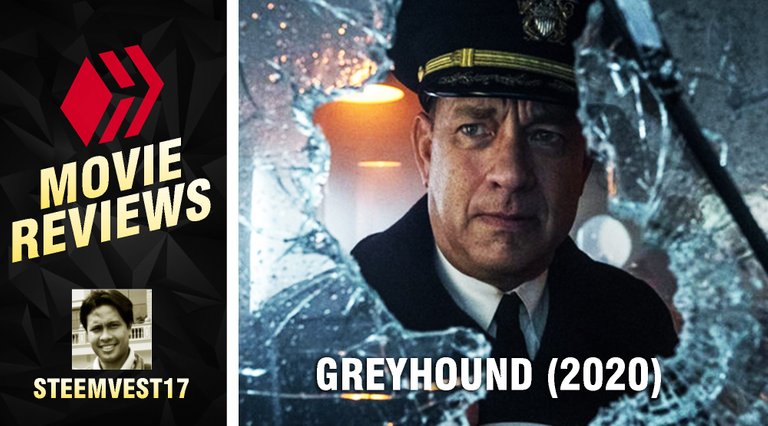 GREYHOUND (2020)
This film tells the story of a captain who leads the Greyhound. Yes, Greyhound is the name of a ship. Greyhound was adapted from a true story about World War 2. The story refers to the 37 Allied ships led by Navy commander Ernest Krause (Tom Hanks) that crossed the North Atlantic. In that sea, they will attack each other with Nazi ships.
This film has a tense storyline, we will be invited to see the expertise of the crew members in communication and team cohesiveness for the safety of their ships... Captain Krause's ship must go to a place, without air protection for five days. That's very risky.
Not to mention the Nazi ships that have sophisticated equipment, if not controlled, it will harm and destroy them at any time.
---
---
Greyhound is starred, written, and produced by Tom Hanks himself, directed by Aaron Schneider by involving the cast of Elisabeth Shue, Manuel Garcia-Rulfo, Stephen Graham, and Rob Morgan.
Almost the entire film has a wide set of seas, and stories from inside the ship. For the clarity of the image, maybe I see it's a bit dark, grading the image does not make me satisfied, but for the action of a devout captain, I give a thumbs up. He never rested, did not even have time to eat, when he had to guard the ship from the enemy attack.
Greyhound only shows us on one side, we will not get an enemy figure here, there is no satisfaction with us when the enemy is down or successfully paralyzed because the story only focuses on the captain and crew of the ship he leads.
---
---
When Tom Hanks played the Navy commander in this film, I had imagined that he would be able to carry out his role well. Because Tom Hanks has also managed to become a ship captain in Captain Phillips (2013) and become a charismatic pilot in Sully (2016). You will agree with me, the charisma will make everyone amazed.
Here, he is shown as a strict man, but he has a noble heart, he is able to hide his sadness when he lost several crew members of the ship. Let's look at the action together. Happy watching!
---
Greyhound Official Trailer by Sony Pictures Entertainment
---
Movie Title: Greyhound
Year: 2020
Release Date: 10 July 2020 (UK
Genre: Action, Drama, History
Director: Aaron Schneider
Stars: Tom Hanks, Elisabeth Shue, Stephen Graham
Duration: 1h 31min
Distributed: Sony Pictures Entertainment
Rating from me: 7.1/10
---
---
---
---