Former Police Officer Disturbed by Public Lies | Spencer Confidential (2020) Movie Review
HHiverians! How are you today? Still fresh and want to watch good films? I will review it for you. This time I will provide some knowledge about the film I just watched, without divulging all the details of the story. Let's see!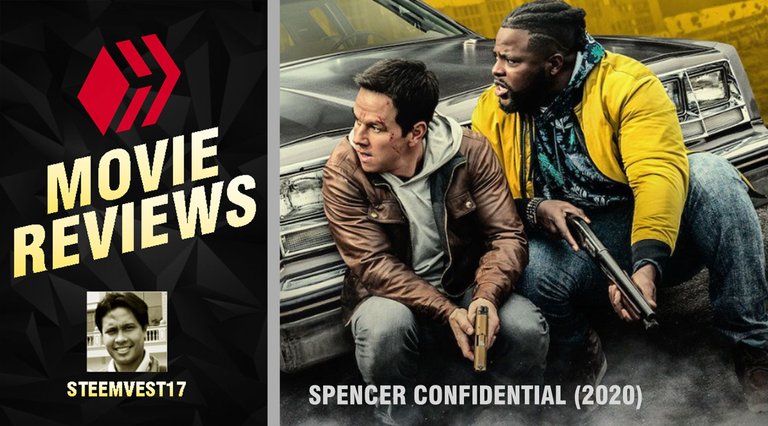 Spencer: Confidential (2020)
Although not too spectacular, the film played by Mark Welberg has its own excitement and gives enthusiasm to every audience. It seems that Netflix has an interest in building stories about the police, because recently I also witnessed Bright and Black and Blue, who told the almost same story.
The story begins when Spencer (Mark Wahlberg) takes action out of bounds, he attacked his own captain, John Boylan (Michael Gaston). That has put him in prison for 5 years. Well, it's not the story in prison that wants to be featured in this film, but when he's free.
Even though he lived his days as an ordinary citizen, he felt unacceptable to the treatment of police officers and political elites who scapegoated innocent people. For that, he felt the need to act, to restore the good name of a policeman who was killed in a sadistic manner. He is assisted by someone he just met in his temporary residence, Hawk (Winston Duke).
---
In my opinion, this film is far better than Mile 22 which was played by Walhberg in 2018 ago. Mark's scene here may not be as spectacular as other Netflix action films like 6 Underground and Extraction, but the story is very comfortable for us to follow.
Besides that, the chemistry between Wahlberg and Winston Duke (M'Baku cast in the film Black Panther) was quite successful and became a good value that can make us survive until the end of the film.
After watching this film, I myself felt like a person who had to be like Spencer, breaking the rules that had limits and taking a great risk on myself in facing various crimes, even though limited self-conditions too, that was not a barrier.
---
Spencer was very stubborn but was very concerned about the oppressed. For those of you who want to watch it, there is no need to go far to the movies, after all, you have to keep your distance, during this COVID 2020 pandemic. Happy Watching!
---
Spencer Confidential Official Trailer from Netflix
---
Movie Title: Spenser Confidential
Year: 2020
Release Date: 6 March 2020 (UK)
Genre: Action, Comedy, Crime
Director: Peter Berg
Stars: Mark Wahlberg, Winston Duke, Alan Arkin
Duration: 1h 51min
Distributed: Netflix
Rating from me: 6.9/10
---
---