Millions of dollars that Messed Up | Blood and Money (2020) Movie Review
Good Night Hivers!
Have you ever experienced bad luck in life? Just once? The bad luck you feel for a long time. I really don't want that to happen. Well, for that, I will take you to "go unlucky", but not for long LOL.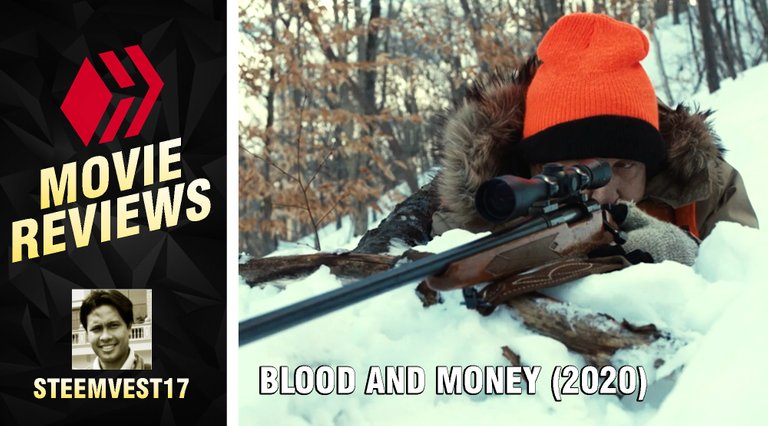 Blood and Money 2020
More precisely, the film's original name is Allagash. The story of an old man who always moves from forest to forest with a house car. In the initial scene, Jim Reed (Tom Berenger) is shown hunting deer in a snowy forest. He did not have a certificate of permission to hunt deer, so he finally called a colleague to retrieve his catch.
On the second hunt, he accidentally shoots a girl who turns out to be a criminal who has robbed a bank and has millions of dollars in his bag. Bad luck began, Reed who lived alone had to fight as hard as possible in the cold and deadly snow forest. Initially, he wanted to report the police for what he had done, but he stopped it.
He never thought that he had shot a criminal because at first, he regretted the act against a girl he had never known.
---
In my view, this film is not showing someone who can provide inspiration or even a hero to the audience. We will only be faced with someone who suddenly has a bad day, we will be included to follow whatever will happen to him.
The touch of the director John Barr in this film was ordinary, nothing spectacular happened, the dialogue that was built did not really show the situation, the film seemed to run for so long, fortunately, because the duration was only 89 minutes.
---
---
Not much conversation, not much muttering. A dramatization of the story also feels very lacking. If only this film set were widened, maybe it wouldn't feel boring.
Here, "Blood and Money" has become a kind of cat and mouse game, between Reed and four other theft members. Director Barr did his cinematography on his own free will, he only captured vast pictures of the frozen landscape.
Several times the misfortune was shown, we seemed to feel disappointed because we would never witness a fight and the sound of large gunfire. However, Reed controlled the snow forest, he was also able to make a maximum movement, to bring down that four bad guys.
---
Blood and Money Official Trailer from Screen Media Films
---
Movie Title: Blodd and Money a.k.a Allagash
Year: 2020
Release Date: 15 May 2020 (USA)
Genre: Thriller
Director: John Barr
Stars: Tom Berenger, Kristen Hager, Paul Ben-Victor
Duration: 1h 29min
Distributed: Screen Media
Rating from me: 4.4/10
---
---
---
---