World Terrorist and a Hunter Boy? | Big Game (2014) Movie Review
What if there was a boy who tried to be a hunter, in the end, he had to save a president? Yes! President of the United States. Hiverians... Let's look at my review for this one movie.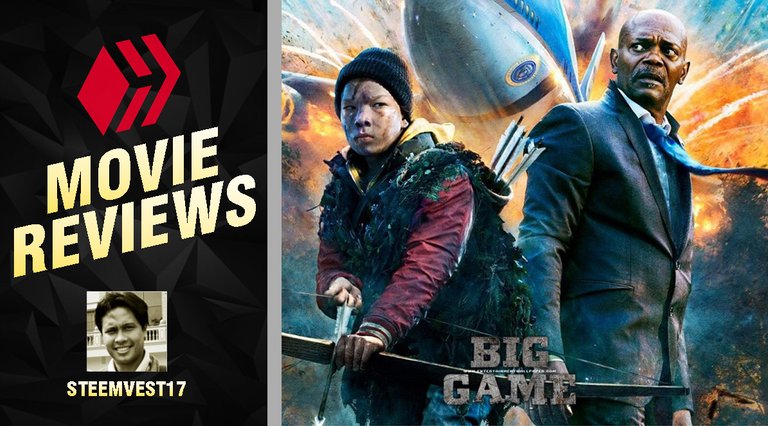 BIG GAME 2015
Mixing inland traditions with the latest issue of terrorism is new. Moreover, the main character is not the president, but children with a new face. All that we have witnessed, is the child's perspective.
When I saw Samuel L. Jackson in this film, I remembered the movie The Legend of Tarzan. He plays the same character, lacks knowledge of the forest, and only pays attention to the Tarzan when he wants to act.
In this film, he goes through the same character, but it's just that "Tarzan" this time is a 13-year-old boy, and also still knowledgeable about hunting, he just wants to follow in the footsteps of his father, a reliable hunter named Tapio.
---
The film begins with the desire of several parties who want to kill the president. Morris (Ray Stevenson) who works as a presidential aide conspires with a world terrorist Hazar (Mehmet Kurtulus). As usual, they hired insiders to be able to bomb special aircraft **Air Force One **carrying the president of the United States.
The incident began, Finland's vast and frightening Forest became the president's hiding place from them. Luckily, a boy, Oskari (Onni Tommila) who was learning to hunt found the president in a rescue bunker. The story begins ...
Actually, for this big title "BIG GAME", we are only shown a few games in small portions, not many action scenes that we can watch, just be advised, the boy is not a tough kid.
However, the new style of this film can provide entertainment to us. I like the plane crash scene here, and the ending is a bit interesting, it reminds me of a scene on Die Hard :D
Although it does not provide tension as in action films generally, there are some wise sentences that might have an impact on ourselves. That is positive. Happy Watching.
---
Big Game Official Trailer
---
Movie Title: BIG GAME
Year: 2014
Release Date: 7 May 2015 (UK)
Genre: Action, Adventure
Director: Jalmari Helander
Stars: Samuel L. Jackson, Onni Tommila, Ray Stevenson
Duration: 1h 30min
Distributed: Europa Corps
Rating from me: 6.3/10
---
---