Taking Care Of My Veggie Garden
The past couple of days, even weeks, I have not tended to my veggies the way I wanted due to some other business I have and, of course, because the weather is just trying to mess with us. One minute we have a clear and sunny sky, and the next, rain starts to fall, and then it's a clear sky again. Maybe the weather is going through something like a period; I don't know. So, I decided this past Friday that despite the weather, I would go and take care of them. Of course, my granny was watering them and cutting when necessary, but she couldn't do any of the heavy lifting.
The good news is that almost all of my plants are healthy and flowering, and they are now in the early fruition period. I couldn't be happier because that means I will soon be eating my own veggies and enjoying my homemade salads.
As you can see, my garden was kind of full of weeds and needed to be taken care of. So, I did some digging and hoeing to remove the weeds and allow my beautiful flowers to grow and produce a lot of fresh and tasty veggies for me.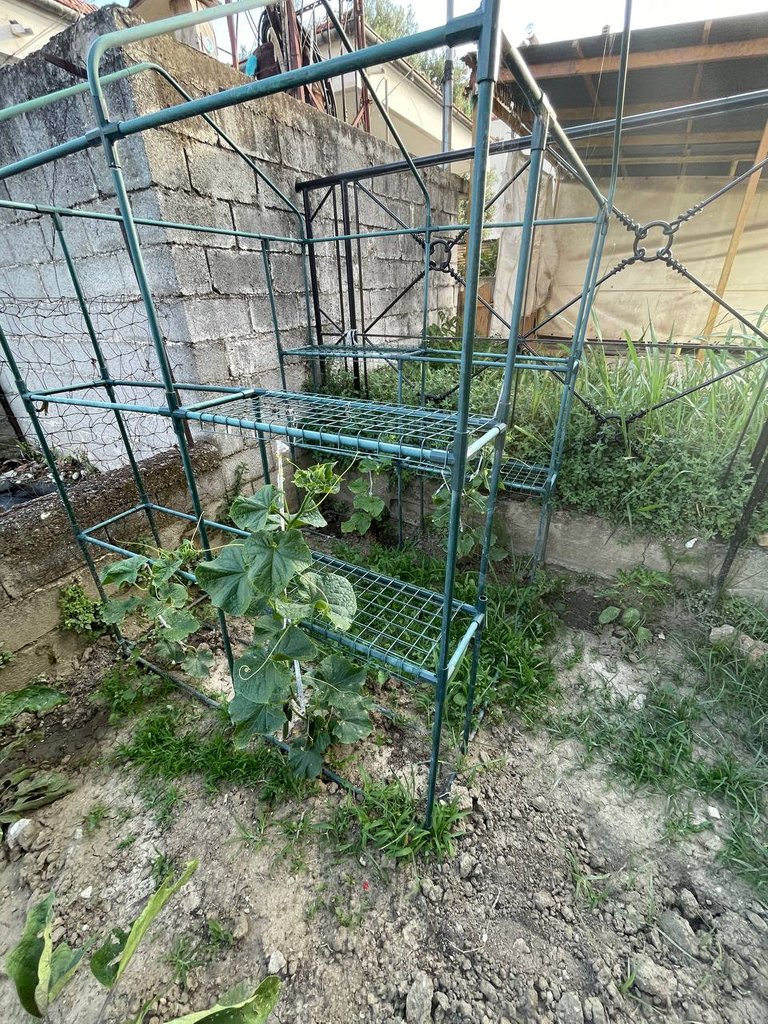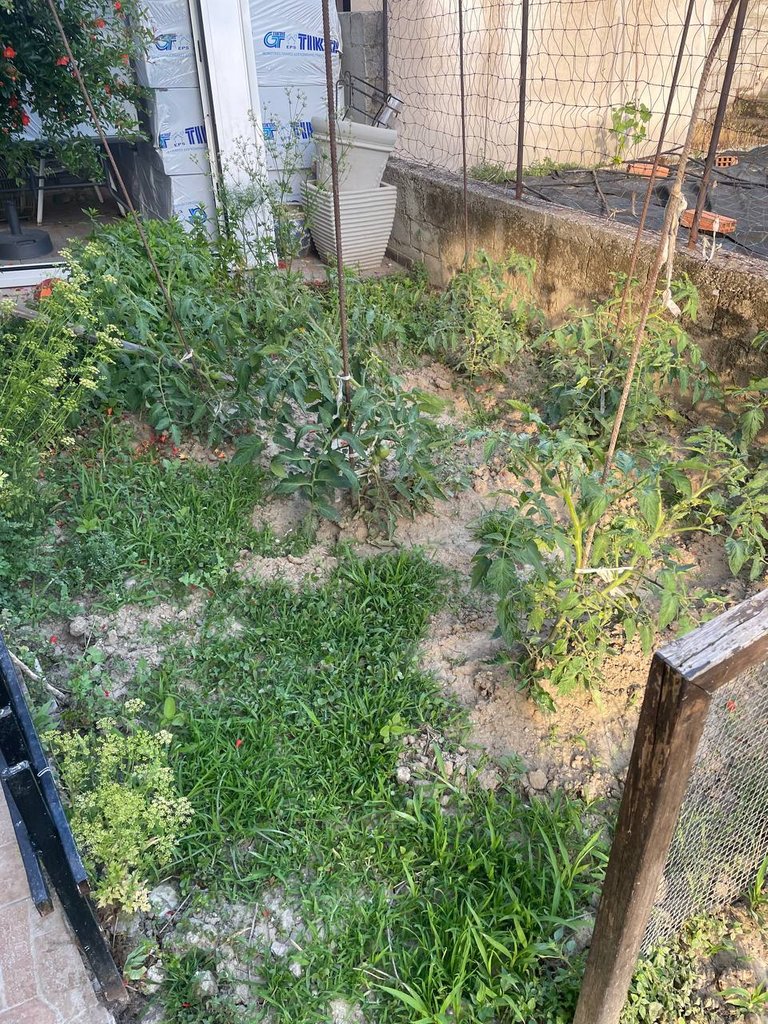 So after I cleaned all of that up, I trimmed the plants a little bit to give them some air and replanted the stems, mostly tomatoes because we eat a lot of them and use them to make sauce for the winter.
But let's see how the fruition is going. The zucchinis have already sprouted, and we have cut the first one. This week, we will cut the next batch. The first of everything, of course, will be eaten by my granny since she is the one taking care of them on a daily basis.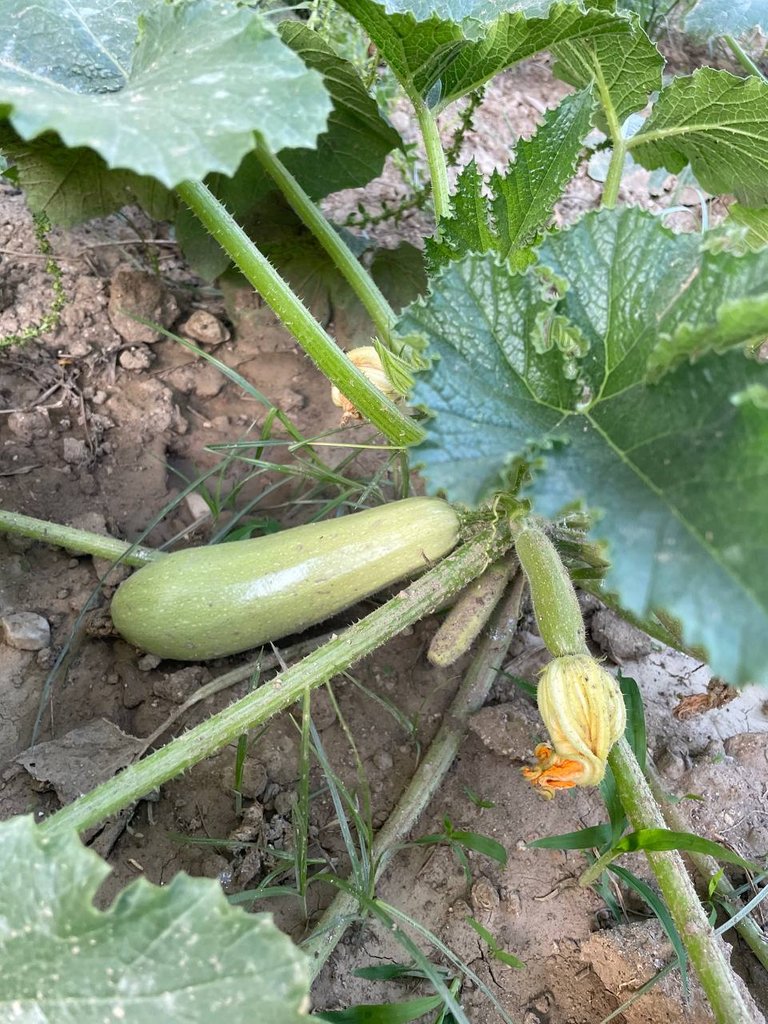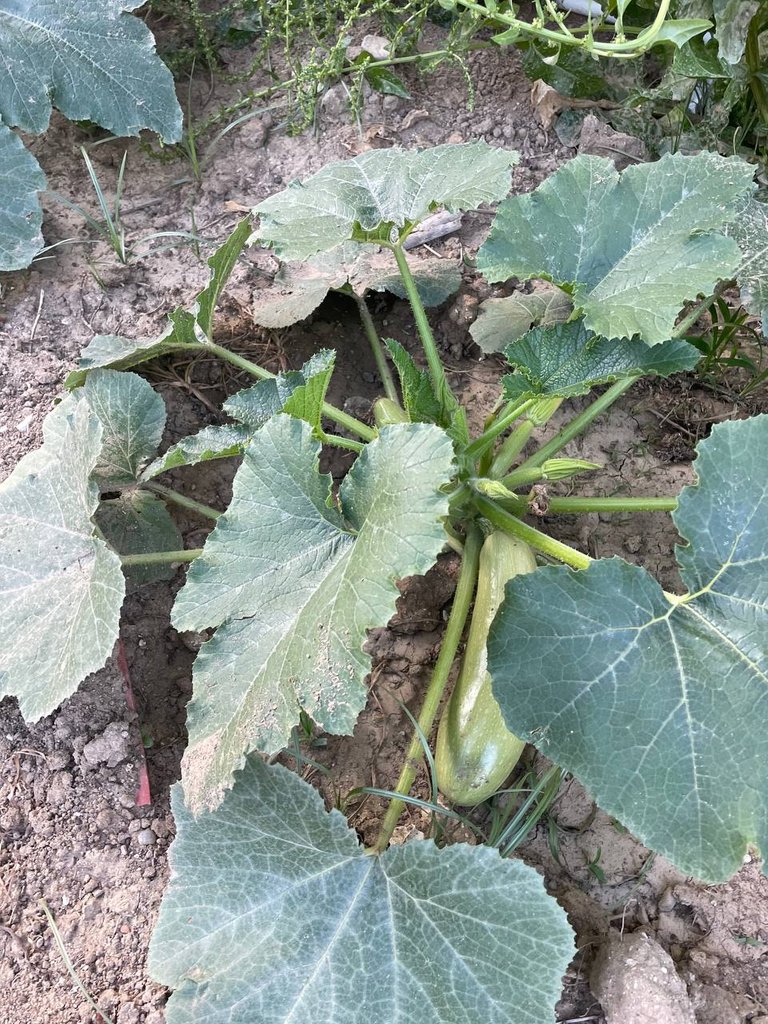 The green hot pepper has already sprouted too and its almost ready to cut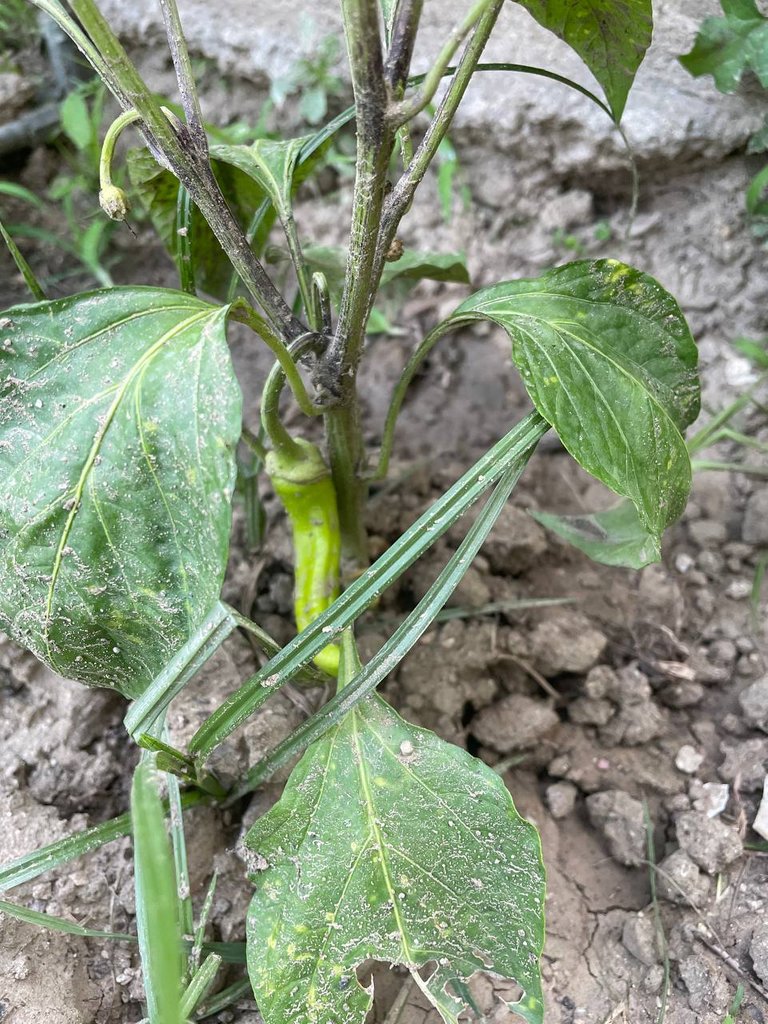 The other peppers are 10 days to 2 weeks before they can be cut out.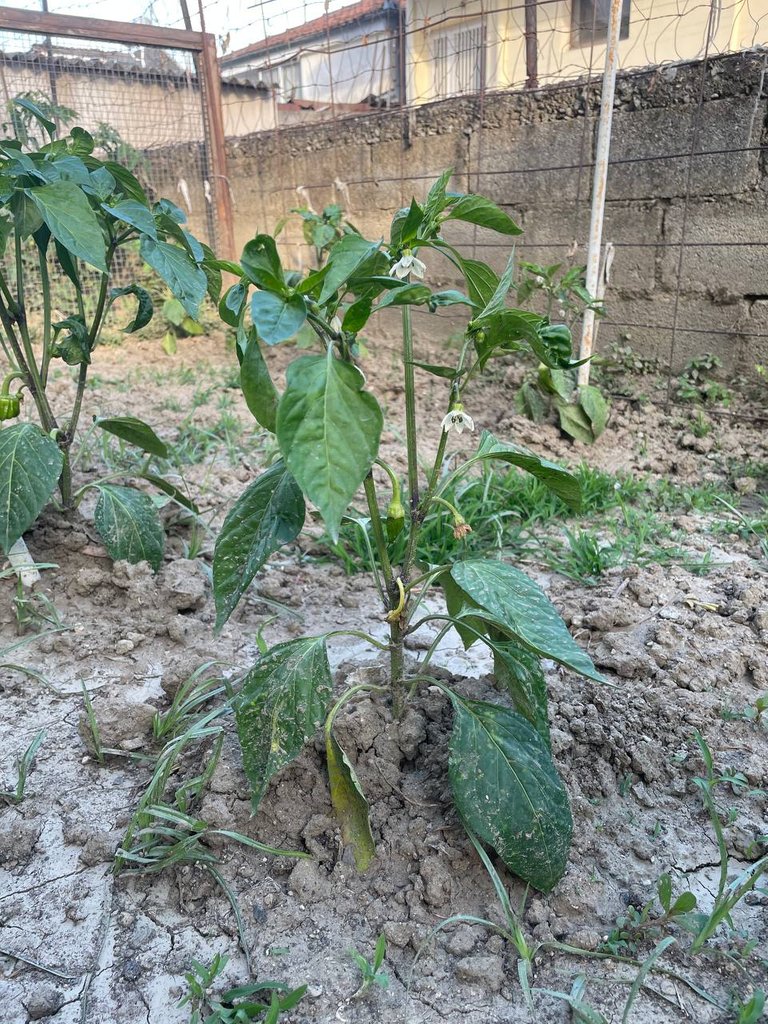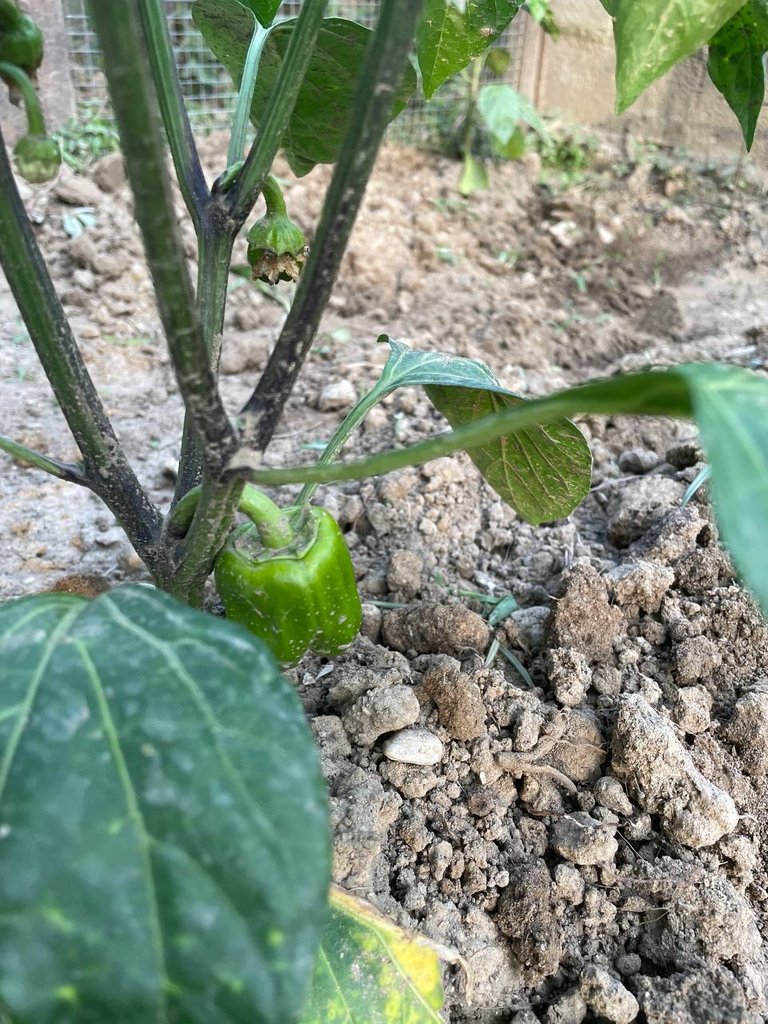 And of course, the tomatoes have already sprouted, but we are waiting for them to turn red because they are still in the green state as of now. Of course, I can also eat the green ones; I really like them too.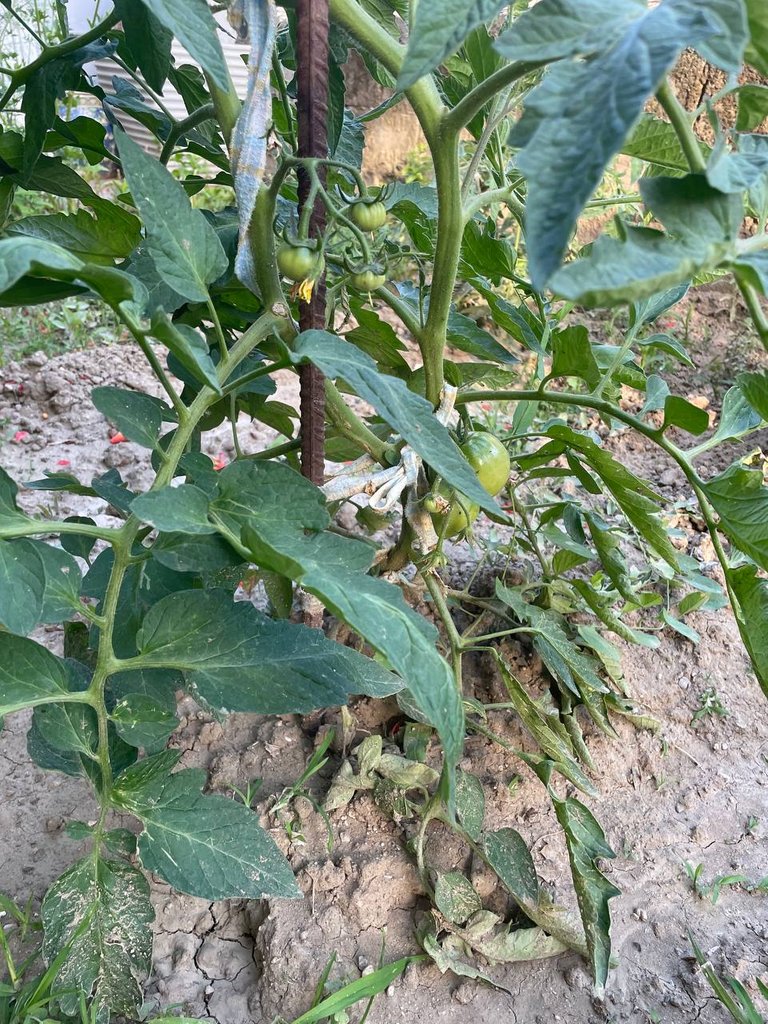 My cucumbers are in the flowering period. I hope we can cut some in two weeks. The good and bad thing about cucumbers is that when they start coming out, we will have a constant production until they stop!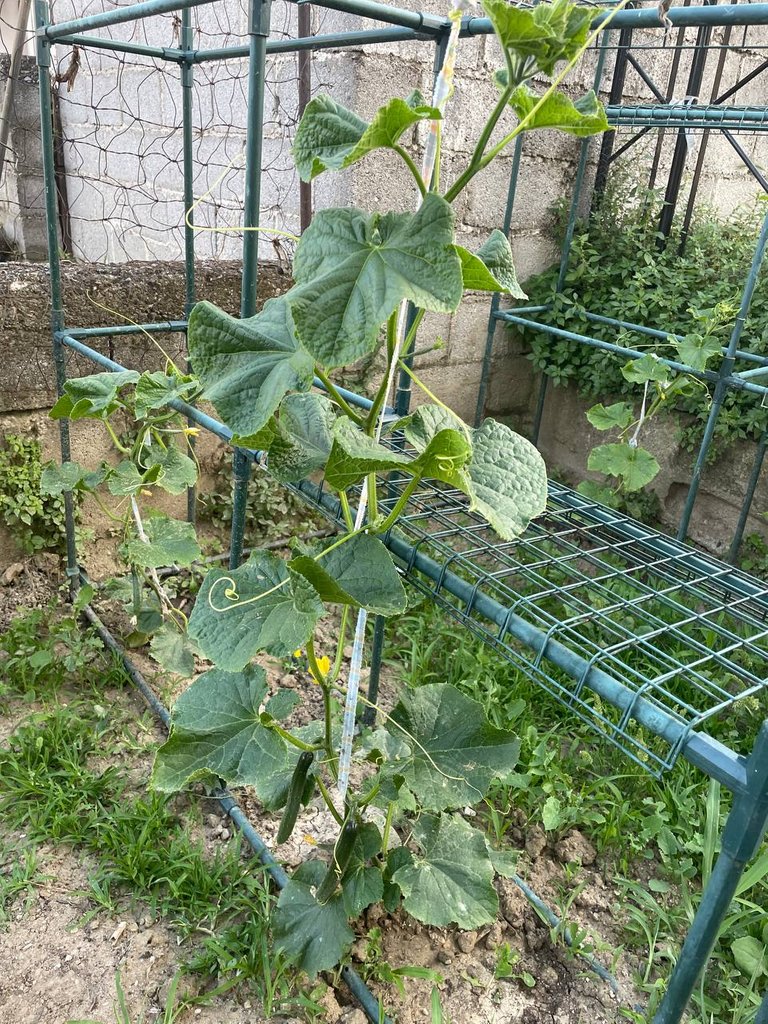 I have also planted some herbs , oregano and lemon thyme that is perfect to use in meats i didn't took any picture becacuse for some reason there is not much of a development but because it is the first time planting herbs i will try not to rush things and wait 15-20 days to see what is going on.


If you want to learn more about how , I prepared my garden and what veggies , I planted then you can read my initial post on how and what i did !
https://liketu.com/@steemychicken1/preparing-my-garden-to-plant-my-veggies
---
---