Dinosaur made from pieces of cardboard [EN]-[IT]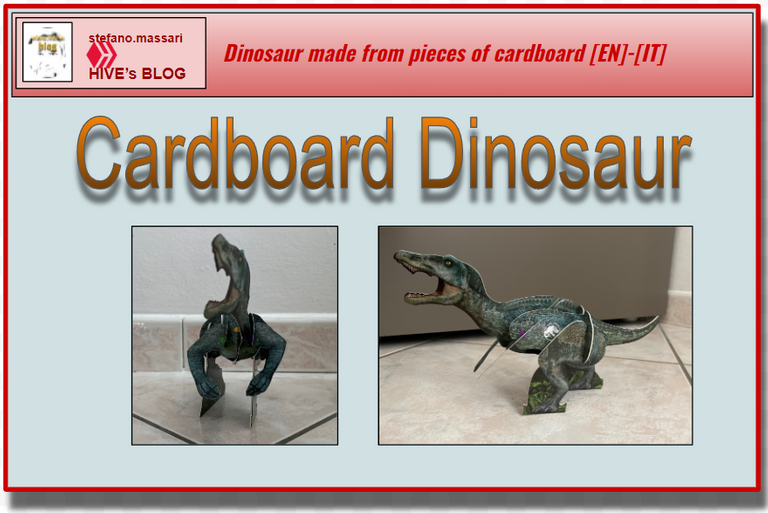 All photos were taken by me with Iphone 11
---
[ENGLISH]
This paper dinosaur was given to us by purchasing a Happy Meal from McDonald's. It consists of 8 pieces of cardboard that are assembled together.
As for the price, we can say the following. The paper dinosaur was a gift by buying a Happy Meal of €5.0 = $5.21 = $11.32 HIVE (with the current value of HIVE being $0.46)
I found this game interesting in that the child, before playing with it, is stimulated to build it, or at least, is intrigued by how it is assembled.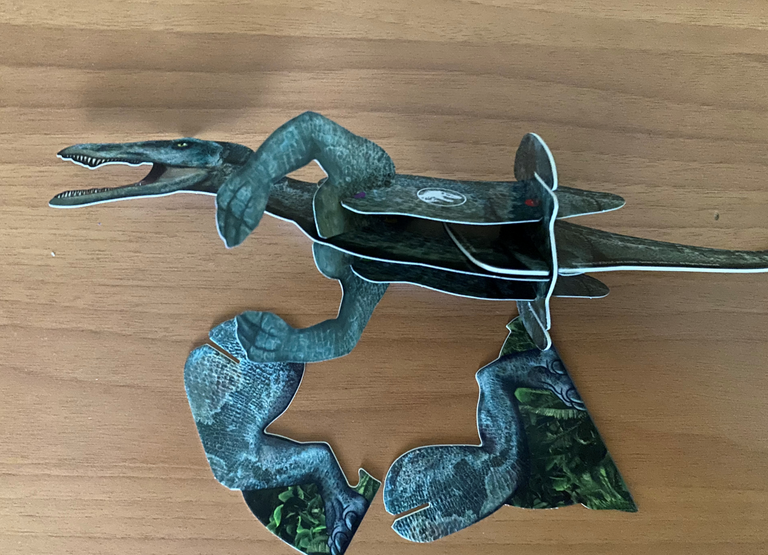 Below is a photo to show what the assembled dinosaur looks like from the front.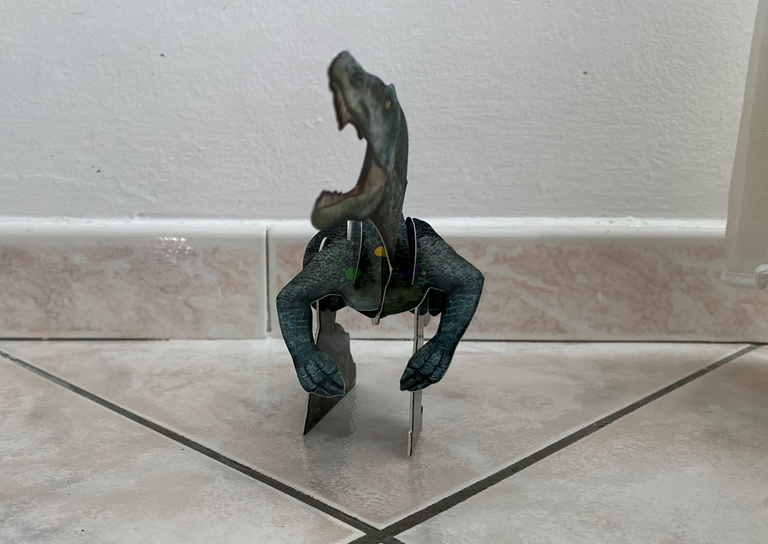 Instead, below is a photo of what the object looks like when viewed from above, and here it is more difficult to recognize a dinosaur.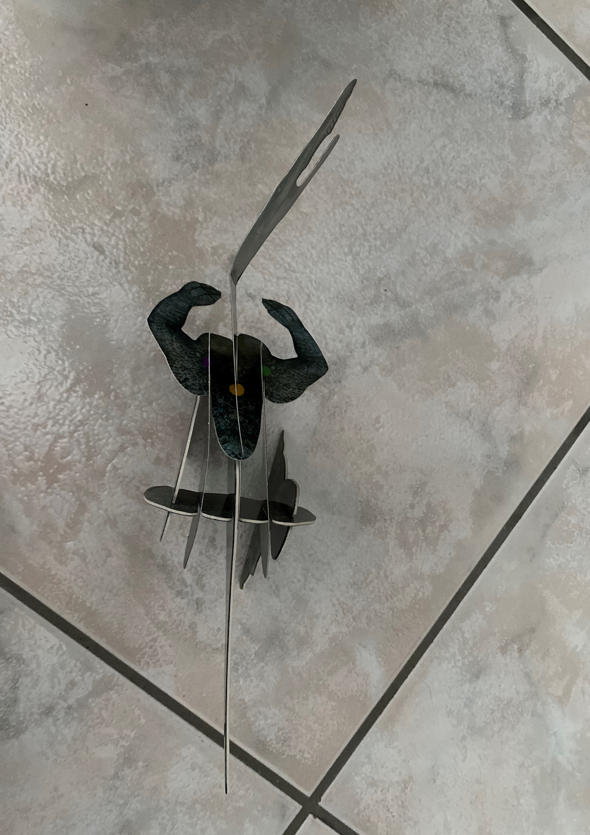 Assembly is simple and in a few seconds the 8 pieces of cardboard become a dinosaur. Unlike the perspectives shown before, the dinosaur in axonometry is well recognizable and fires children's imaginations. Below is the completed paper dinosaur.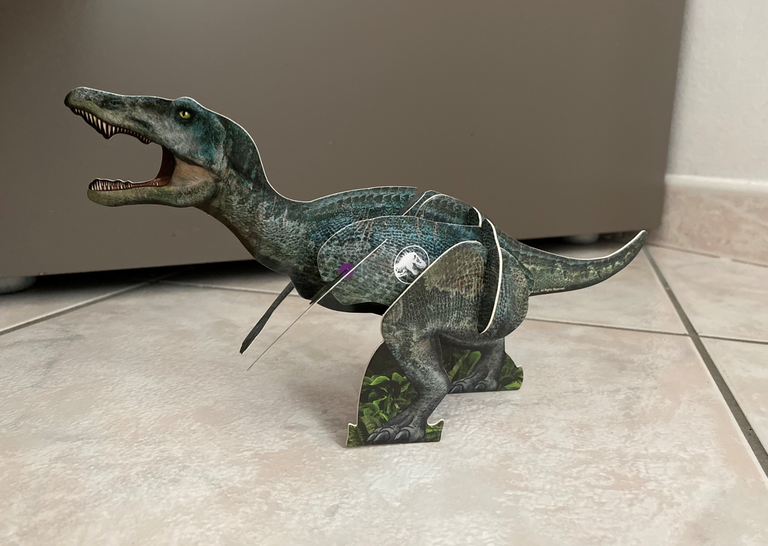 My son had so much fun with this dinosaur.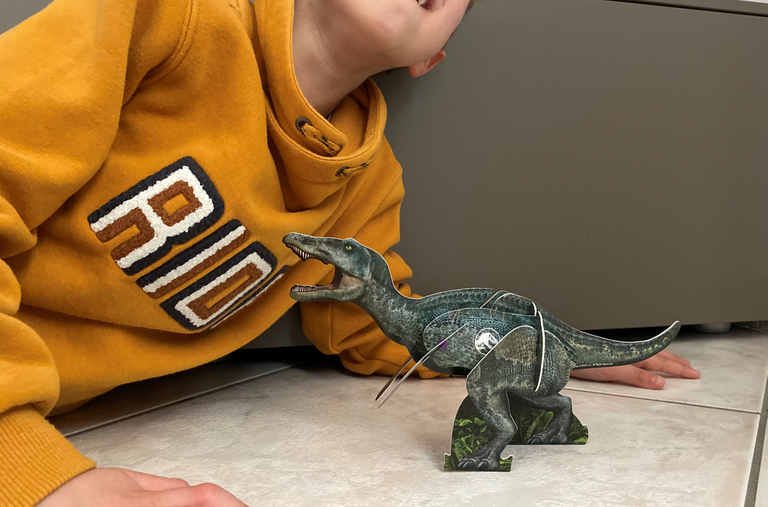 CONCLUSIONS
A very simple game that gives two stimuli to a child. The first is to want to assemble the dinosaur, the second is to stimulate the child's imagination once it is assembled.
---
[ITALIAN]
Questo dinosauro di carta ci è stato regalato acquistando un Happy Meal da McDonald's. Esso è composto da 8 pezzi di cartoncino che si assemblano tra di loro.
Per quanto riguarda il prezzo, possiamo dire quanto segue. Il dinosauro di carta era in regalo comprando un Happy Meal da 5,0€ = 5,21 $ = 11,32 HIVE (con il valore attuale di HIVE che è 0,46 $)
Ho trovato interessante questo gioco in quanto il bambino, prima di giocarci, è stimolato a costruirlo, o quantomeno, è incuriosito da come si assembla.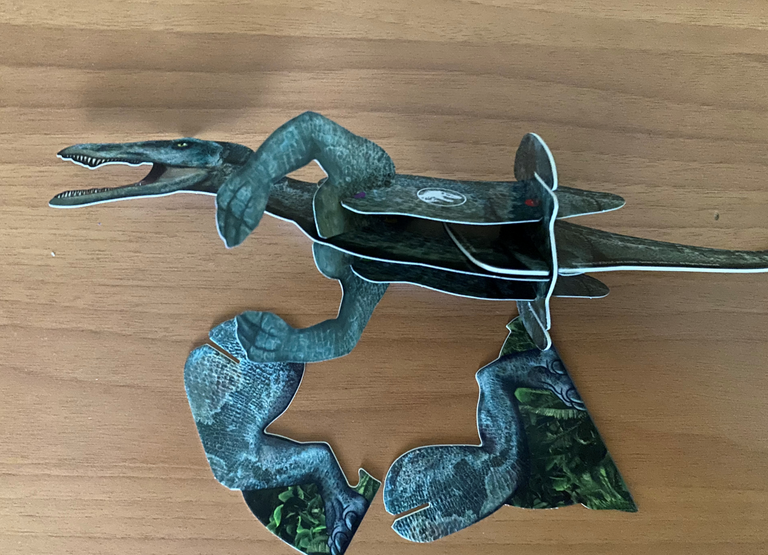 Qui di seguito una foto per mostrare come si presenta frontalmente il dinosauro assemblato.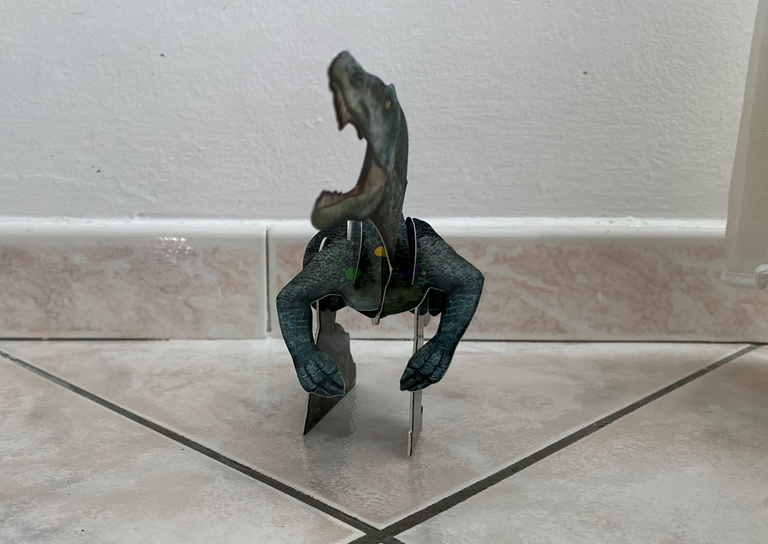 Qui di seguito invece una foto di come è l'oggetto visto dall'alto e qui è più difficile riconoscere un dinosauro.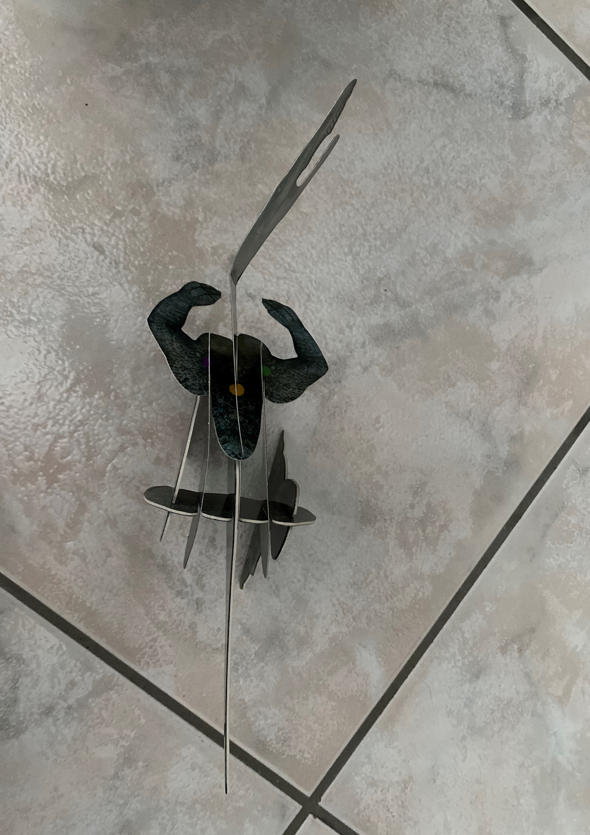 L'assemblaggio è semplice ed in pochi secondi gli 8 pezzi di cartoncino diventano un dinosauro. Diversamente dalle prospettive mostrate prima, il dinosauro in assonometria è ben riconoscibile e accende la fantasia dei bambini. Ecco qui di seguito il dinosauro di carta completo.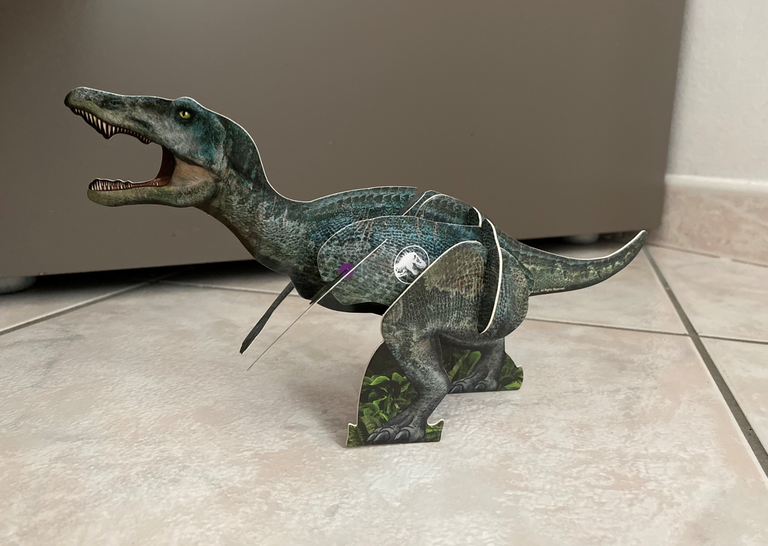 Con questo dinosauro mio figlio si è divertito tantissimo.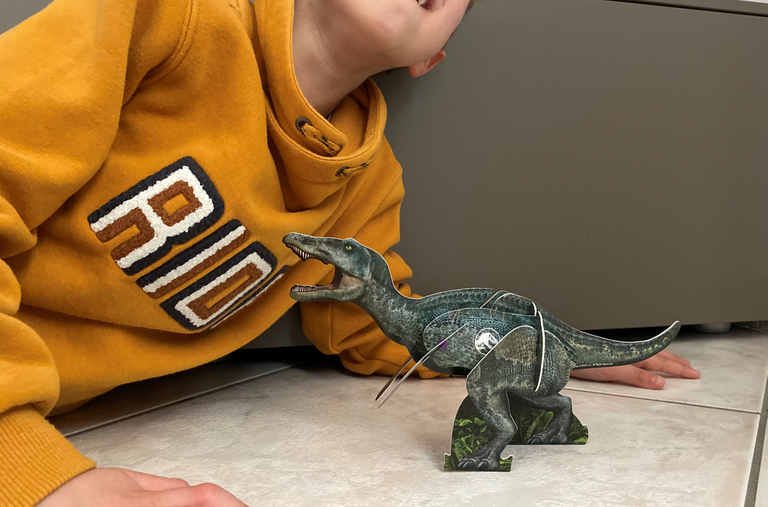 CONCLUSIONI
Un gioco semplicissimo che da due stimoli ad un bambino. Il primo è quello di volere assemblare il dinosauro, il secondo è quello di stimolare la fantasia del bambino una volta assemblato.
THE END
---
---