The future of WOO

What is WOO?
WOO, aka Wrestling Organization Online is an upcoming play2earn game on the Hive blockchain about wrestling. They aim to bring back territory wrestling, where the wrestlers are tradeable nft's. The launch for the game is aimed to be in Q3 of 2023. To be able to launch, they already sold out 60k WOOalpha packs through various sales through 2022. Their WOOAlpha general sale sold out in 99seconds! Besides the wrestlers and managers which could been found in the card packs, they also need cities (often called land plots, but in WOO, we talk about cities). For more information about the ongoing city sale, check out: https://peakd.com/hive-167922/@wrestorgonline/complete-woo-land-buying-guide
A lot could be said about WOO, to get more information about WOO in general, check out the posts of @wrestorgonline and make sure to join their discord: https://discord.gg/woogame

future of WOO
Inspired by @randumb his post, I thought let's make a post aswell about how I think #WOOgame will look in let's say 6months.
The airdrops for owning WOOREWARDS, WOOALPHA, WOORAVEN AND WOOSATURN packs will alrdady be just a memory from the past, as these will stop on the 13th of July. Mining won't exist anymore as it will stop aswell on the 13th of July.
The game is already being live for a couple of weeks, maybe months and people try to win as much matches as they can to earn $WOO. Other people prefer to play the game more passive and are earning $WOO from the matches held in their cities.
WOO nft's, the wrestlers and managers of the alpha edition will have risen in value because they are scarce and cards are burned for the nft leveling. Especially the GoldBelt versions are very rare.
People are asking constantly in the WOO discord: WEN WOOBETA as they want to get their hands on the new wrestlers and especially want to have a chanche to get one of the new featured partnered wrestlers. Another thing people in the WOO discord are still actively participating in, is #FactionFriday. cWo and The Corporate are still fighting eachother with memes BUT some other factions have arisen aswell and are trying to capture their share of eternal fame.
Meanwhile the goat just continues to build an awesome #WOOgame...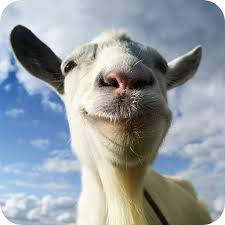 ---
---