The WOO discord

What is WOO?
WOO, aka Wrestling Organization Online is an upcoming play2earn game on the Hive blockchain about wrestling. They aim to bring back territory wrestling, where the wrestlers are tradeable nft's. The launch for the game is aimed to be in Q3 of 2023. To be able to launch, they already sold out 60k WOOalpha packs through various sales through 2022. Their WOOAlpha general sale sold out in 99seconds! Besides the wrestlers and managers which could been found in the card packs, they also need cities (often called land plots, but in WOO, we talk about cities). For more information about the ongoing city sale, check out: https://peakd.com/hive-167922/@wrestorgonline/complete-woo-land-buying-guide
A lot could be said about WOO, to get more information about WOO in general, check out the posts of @wrestorgonline and make sure to join their discord: https://discord.gg/woogame

The WOO discord
In my articles, I'm often talking about the WOO discord: https://discord.gg/woogame
Today I'll elaborate a bit more on their discord server. In general, it's a place with diverse chat's who all have a specific theme. I'll talk about the chat's that I use the most and which could benefit you probably aswell.
General
There's a chat named 'general'. In this chat everyone who wants, could talk about anything. Often certain tidbits of peoples gameplan are discussed, aswell as some vague hints of @wrestorgonline or just stopping by and wishing everyone a good morning. On #FactionFriday some memes make their way to this chat aswell.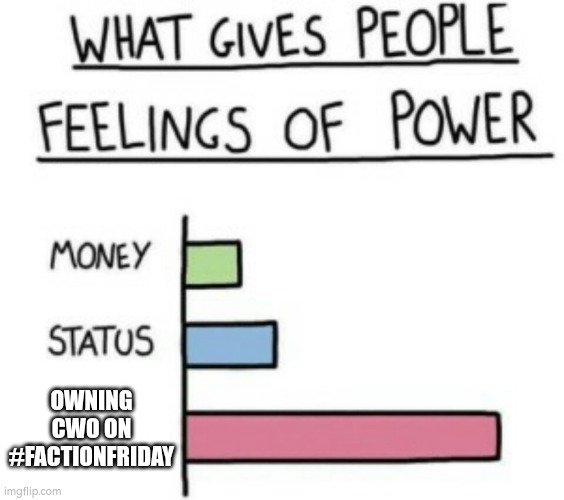 Market place listings & Market place sales
These chats are really handy in my opinion. Both are chats in which automated bots post the new listings of cards on the market and the recent completed sales on the market. As you could imagine, it's very handy to see the new listings in the chat and not need to scroll through the whole marketplace every now and than. The sales are handy aswell as you could use it to get an idea of the prices people paid for a certain card and/or see the evolution of those prices.
Memes
It doesn't always have to be serious, so there's a meme channel aswell. I have to admit that we have some quite active memers in our community. So if you like to meme, definitely check out the discord!
I hope I'll see you soon all passing by and saying hi in their discord!
---
---