What to do in Holozing?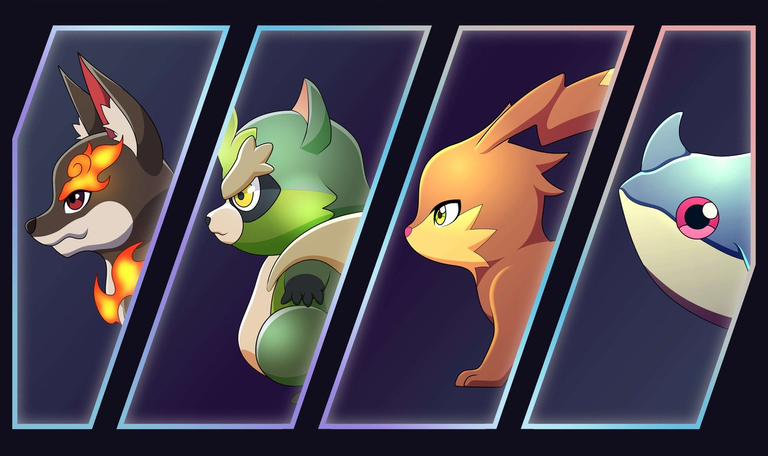 What could we already do in Holozing?
Hello everyone, last time I shared some of the latest announcements about Holozing together with the feedback / demand for some qualitative artwork which could be used in articles written by community members. This time I want to share with you guys an article on what we can already do in regards to Holozing as the game isn't launched yet. I hope you enjoy reading my article and get as excited as I am about the upcoming Holozing game!
Earning $Zing
The most important aspect of Holozing which we are already able to do is earning $ZING. It's the token of Holozing. @acidyo, the inventor of Holozing has already confirmed that he doesn't like to have too many tokens in a project. So I think $ZING will be the only token for the project, which is in my eyes a good vision! There are different projects which have multiple tokens and personally I think this doesn't benefit those projects or their community members which means only having one token is a bullish sign for me. About earning $ZING, there are 4 ways at the moment to earn it:
Delegate Hive Power to @holozing. This is probably the least risky way as you don't have to buy any tokens. You just receive a reward for your delegations. At the moment of writing, it gives you an apr of 78,25%. This is already a very decent apr if you would ask me.
Stake $ZING. When you received and/or bought some $ZING, you're able to stake it. This means that the staked tokens aren't freely usable unless you unstake them. This takes 28days in which your tokens are becoming liquid again in 4 tranches. So every 7days, one fourth of the initial amount becomes liquid. At the moment of writing, this gives an apr of 136,53%.
Hold $POSH tokens. Yes, you hear it right, if you're holding $POSH tokens, you'll receive $ZING as well. This is because $POSH is helping to fund the Holozing project. Although it isn't that much $ZING that is allocated to this reward pool in absolute terms, it still gives an apr of 247,99% at the moment of writing. This definitely is a very great apr!
Add liquidity to the $ZING - $HIVE pool. These rewards were delayed in the beginning as the reward percentages were ridiculously high and the staff was nearly the only liquidity providers. But after the delay of 1 week, the rewards were enabled again. At the moment of writing, this gives you a whopping apr of 847,52%. As this is really high, I want to warn you though that this probably has the highest risk as well. Check out impermanent losses on google if you don't understand the concept!
That's it in terms of ways of receiving the $ZING token. Keep in mind that there is a reason that some methods will earn you a higher apr, usually they have a higher risk associated with them as well. So definitely do your own research when you would like to invest in any of above mentioned methods.
Engage
This will maybe sound quite obvious as Holozing is a project on the Hive blockchain, although, they want to attract people from outside of Hive as well. But if you want to stay ahead of the curve, you have to be sure that you know the latest available information. This means that you should follow both the official account: @holozing and its creator @acidyo. Besides their articles, it's a good idea to check out their comments as well. As people tend to reply questions on their articles and they will reply those in the comments.
Besides on-chain, information could be found off-chain as well. Another big source of information is the Holozing discord. So, be sure that you're present and engage with fellow community members. Since I joined several communities myself, engaging with others has never damaged myself. It's rather the opposite, it helps me building my connections and knowledge!
Conclusion
Although the Holozing game isn't released yet, there is already something you could do in preparation for the actual launch. Acidyo already confirmed that the team is progressing fast in terms of coding the game mechanisms which could soon be tested in a closed alpha. Though the graphics still need to be further developed. So, for now we'll just keep collecting $ZING and engaging with others!
As always: thanks for reading!
---
---