WOO meme collection: part 4

What is WOO?
WOO, aka Wrestling Organization Online is an upcoming play2earn game on the Hive blockchain about wrestling. They aim to bring back territory wrestling, where the wrestlers are tradeable nft's. The launch for the game is aimed to be in Q3 of 2023. To be able to launch, they already sold out 60k WOOalpha packs through various sales through 2022. Their WOOAlpha general sale sold out in 99seconds! Besides the wrestlers and managers which could been found in the card packs, they also need cities (often called land plots, but in WOO, we talk about cities). For more information about the ongoing city sale, check out: https://peakd.com/hive-167922/@wrestorgonline/complete-woo-land-buying-guide
A lot could be said about WOO, to get more information about WOO in general, check out the posts of @wrestorgonline and make sure to join their discord: https://discord.gg/woogame

WOO meme collection: part 4
Today is a follow-up post to my previous WOO meme collection posts. As I like to meme, I'm glad to share them with you guys! Today's collection is a tribute to #WOOgame #FactionFriday of last friday.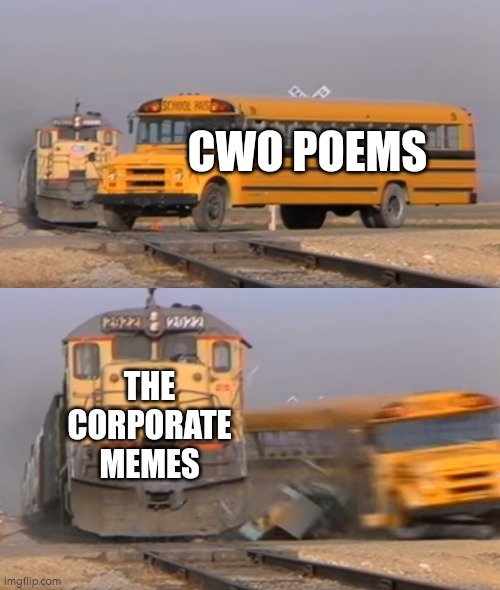 Last Friday was a good meme battle in the WOO discord. It actually all started with a poem of a cWo member. It didn't take that long before the memes were following up. It was actually a nice poem, so if you wrote it, congratz on doing so! ;) By the way, if you'd like to join the fun aswell, and get some random airdrops of $WOO, don't forget to join the WOO discord!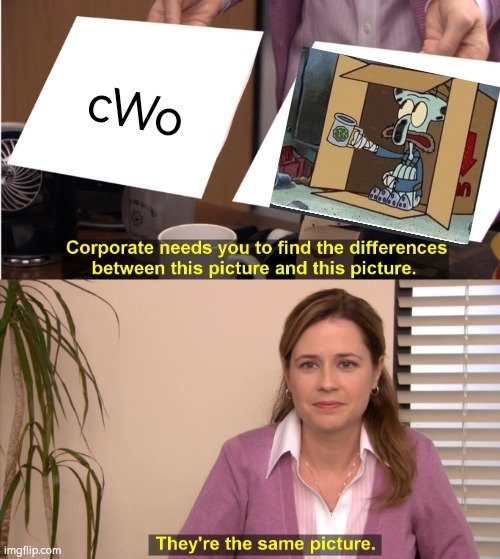 This second meme was fired off during last #FactionFriday aswell. The corporate are always showing of with the $WOO drops we get in our private chat. The cWo are rather poor and probably won't know what it means to get free $WOO drops. So we're always making fun of them, while we get richer and richer. If the previous meme made you join the discord, than this meme should make you to join a faction to get even more $WOO. As always, choose wisely! There's only one good choice ofcourse! ;)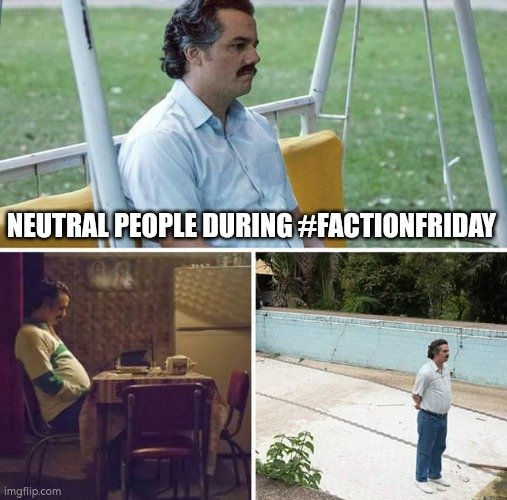 If the $WOO drops of which was talked about in the previous post couldn't get you to join a faction, than this meme shows how your life would be. ;) Those 'neutral' people are missing part of the fun of #FactionFriday.
So, that was it for today's WOO collection. Don't forget to join the WOO discord!
---
---