WOO meme collection: part 5

What is WOO?
WOO, aka Wrestling Organization Online is an upcoming play2earn game on the Hive blockchain about wrestling. They aim to bring back territory wrestling, where the wrestlers are tradeable nft's. The launch for the game is aimed to be in Q3 of 2023. To be able to launch, they already sold out 60k WOOalpha packs through various sales through 2022. Their WOOAlpha general sale sold out in 99seconds! Besides the wrestlers and managers which could been found in the card packs, they also need cities (often called land plots, but in WOO, we talk about cities). For more information about the ongoing city sale, check out: https://peakd.com/hive-167922/@wrestorgonline/complete-woo-land-buying-guide
A lot could be said about WOO, to get more information about WOO in general, check out the posts of @wrestorgonline and make sure to join their discord: https://discord.gg/woogame

WOO meme collection: part 5
I was just checking out my latest posts I wrote and saw that it's already been 13 days since my last woo meme collection post. So I thought it's time for a new one!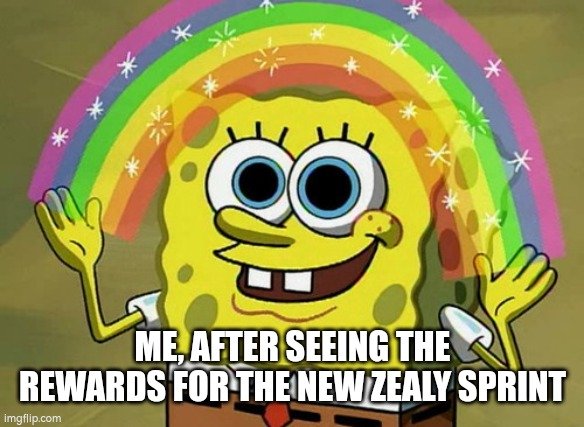 On the 1st of May a new Zealy sprint started of WOO. Zealy is a platform were communities can organize quests so that people can compete in these challenges, often linked to content creation and/or social media interaction. The first prize for this sprint holds a Gold Belt WOO card, 1 WOO city pack, 100k $WOO and 1 WOOALPHA pack. At the time of writing, this is worth about $70, so definitely worth to participate imo!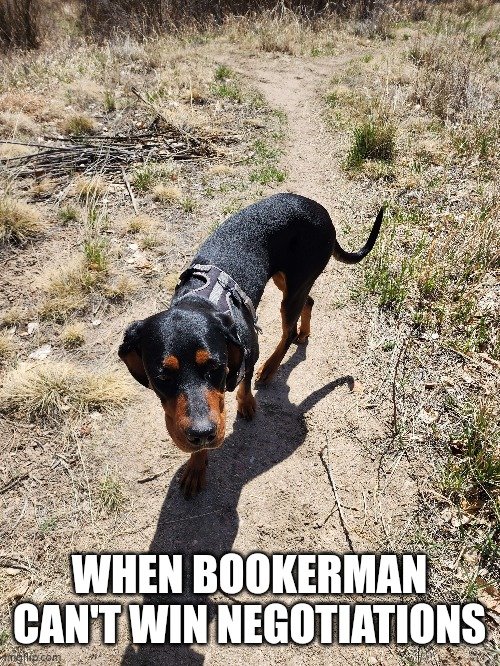 @BookerMan is the ceo of Wrestling Organization Online. In the discord he's quite active and always open to answer any questions. So if you have any, don't hesitate to join their discord. Ofcourse you can ask questions on hive aswell! The dog on the picture is called 'Lady', it's the dog of @BookerMan. When I saw the picture, it was calling: 'Use me in a meme' :D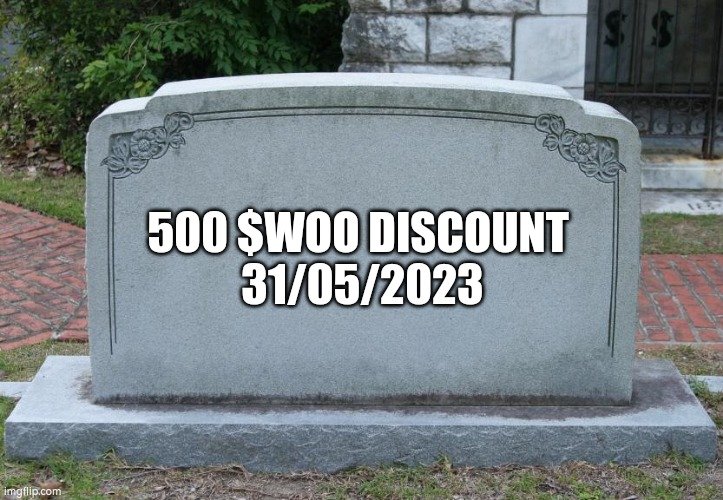 The WOO land sale (actually they are called cities) is still ongoing. Until the 31th of May, you get a discount for purchasing land. Instead of $20, you could pay $15 and 500 $WOO. So if you're hesitating to buy more land, doing it before the 31th of May seems like a good idea. Afterwards you'll have to pay $20!
That's it for today's meme collection. More will follow in the short future!
@rentmoney you told me to tag you if I would use #meme so here you go ;)
---
---