WOO Zealy: easy to earn crypto!

What is WOO?
WOO, aka Wrestling Organization Online is an upcoming play2earn game on the Hive blockchain about wrestling. They aim to bring back territory wrestling, where the wrestlers are tradeable nft's. The launch for the game is aimed to be in Q3 of 2023. To be able to launch, they already sold out 60k WOOalpha packs through various sales through 2022. Their WOOAlpha general sale sold out in 99seconds! Besides the wrestlers and managers which could been found in the card packs, they also need cities (often called land plots, but in WOO, we talk about cities). For more information about the ongoing city sale, check out: https://peakd.com/hive-167922/@wrestorgonline/complete-woo-land-buying-guide
A lot could be said about WOO, to get more information about WOO in general, check out the posts of @wrestorgonline and make sure to join their discord: https://discord.gg/woogame

Why am I writing so much about WOO lately?
You may already have wondered why I'm writing a steady flow of articles about WOO in the last couple of days. Well, since a couple of weeks, @wrestorgonline started some challenges on Zealy to incentive contentmaking about WOO. I know I already wrote about the challenge but I thought it's interesting for everyone so I wanted to mention it again!
Zealy is a platform on which you could post challenges for your community. For example social media challenges or other content creation challenges. For every task you complete, you could get some points for the leaderboard and/or some other rewards. For completing some tasks, you get some $WOO aswell. After a certain period of time, called a sprint, the people in the leaderboard get some extra rewards aswell.
For the current season, those are the rewards available: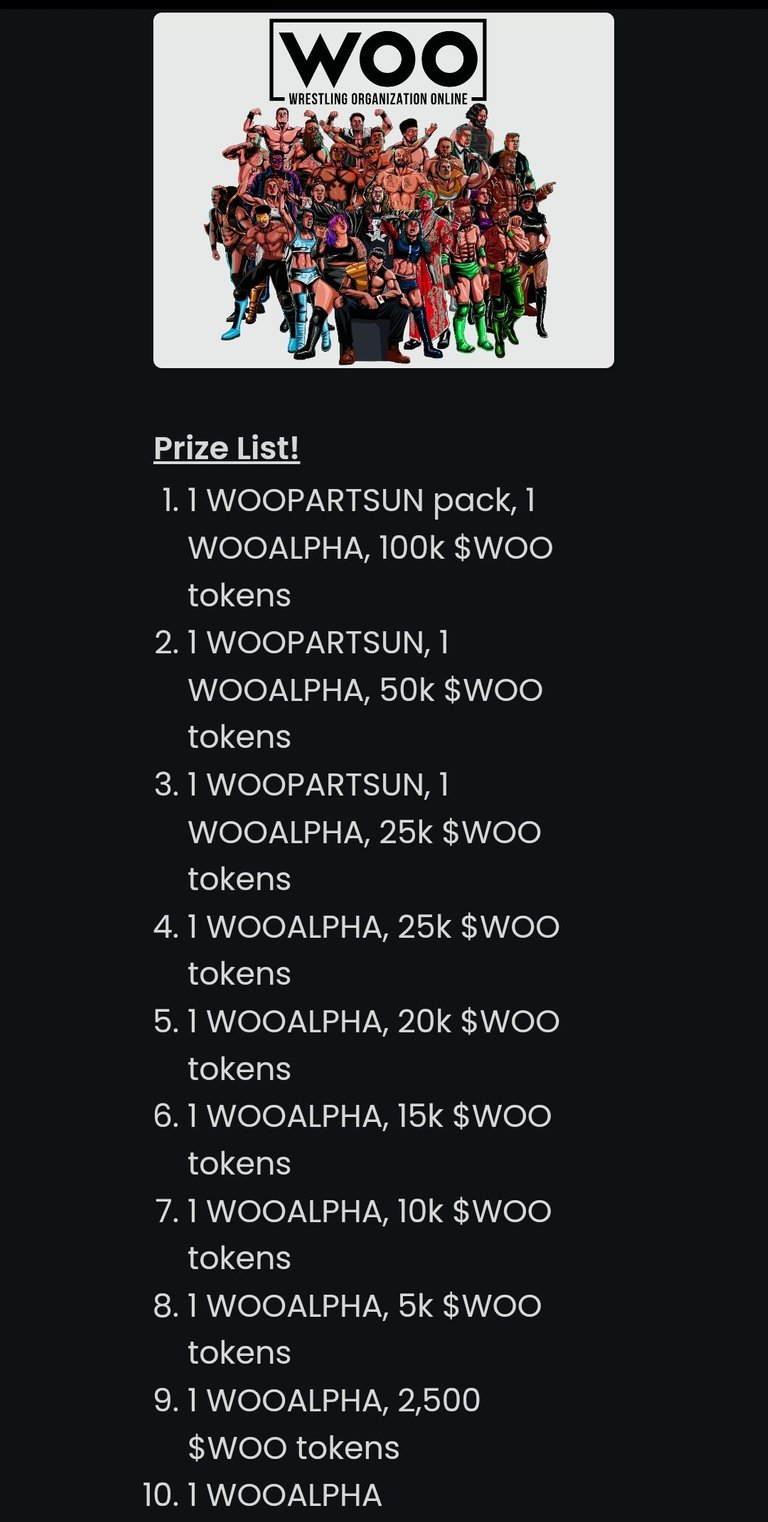 Those are some interesting prizes in my opinion. The WOOPARTSUN packs are currently being sold for $15 if using the 500 $WOO discount (remember from the first of June and onwards, they will be sold for $20 only). Also the $WOO rewards of the leaderboard are quite appealing.
I started a few weeks ago with participating in @wrestorgonline's Zealy and thought it would be hard to catch up. I was wrong: I managed to climb to the second place in the ladder of this sprint. So why are you not participating aswell?
Check it out here: Zealy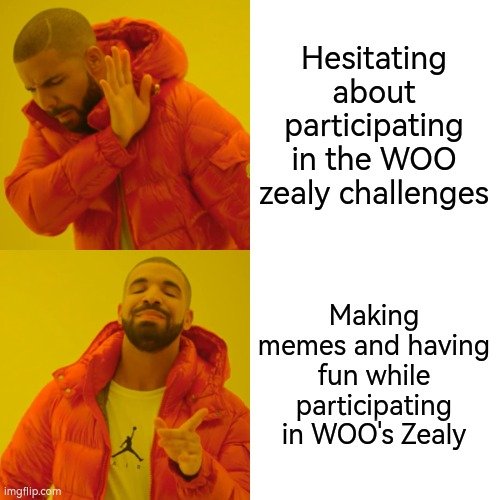 ---
---