Meat Pasta Recipe 😍🍜 Want a Delicious Pasta? 👌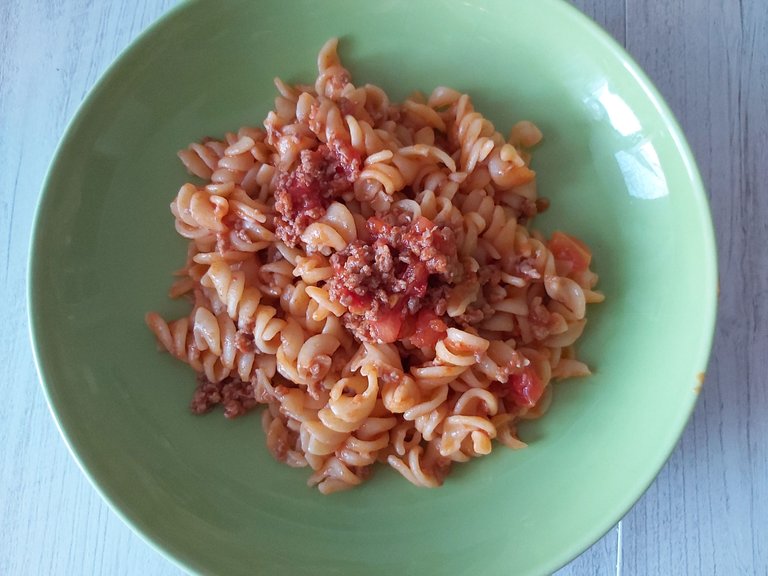 ---
Hellooo 🖐
I don't think there is anyone who doesn't like pasta. For me, pasta is a food that I will never get tired of eating. Of course, I enjoy it much more if I eat it without thinking that it will return to me in weight. I usually prefer tomato sauce or minced meat. These days, for some reason, I started to prepare it with minced meat all the time. And I never get bored of it either. All members of the house are eagerly waiting for me to prepare this pasta. While making this dish today I said "why not share this on Hive" and here I am.
---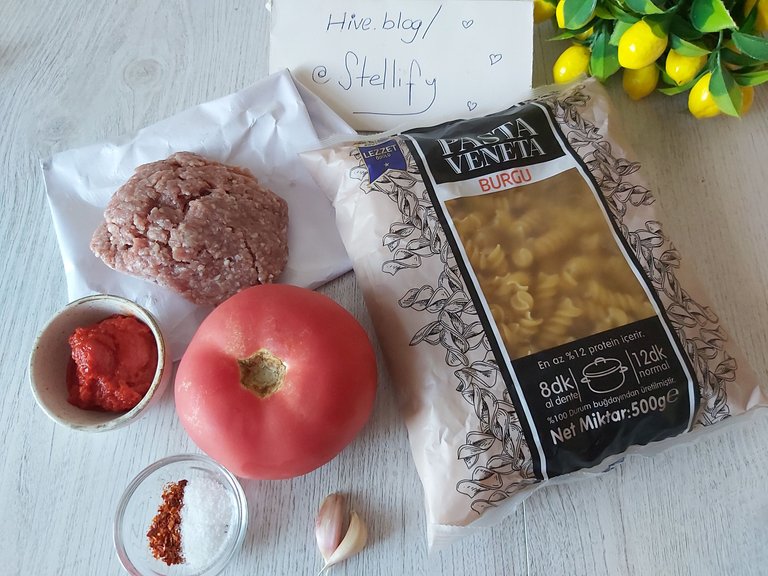 ---
Materials;
Pasta (1 Pack)
Ground Mince (500 Gr)
Tomatoes (1 Piece)
Garlic (2 Cloves)
Pepper Paste (1 Tablespoon)
Chilli Powder
Olive Oil
Salt
---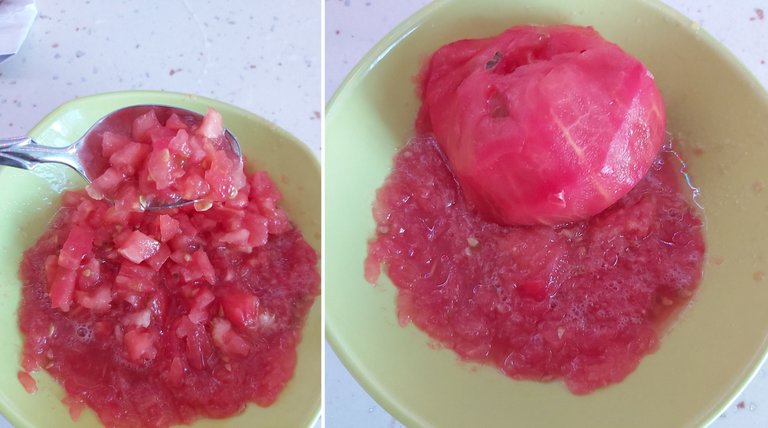 ---
First, I started by preparing the tomatoes. I used large tomatoes and grated half of them. I chopped the other half with a knife. Actually, I could grate them all, but I want to feel a little while eating the tomato on the pasta. That's why I chop some of it into tiny pieces. By the way, before starting the process, I boil and drain the pasta.
---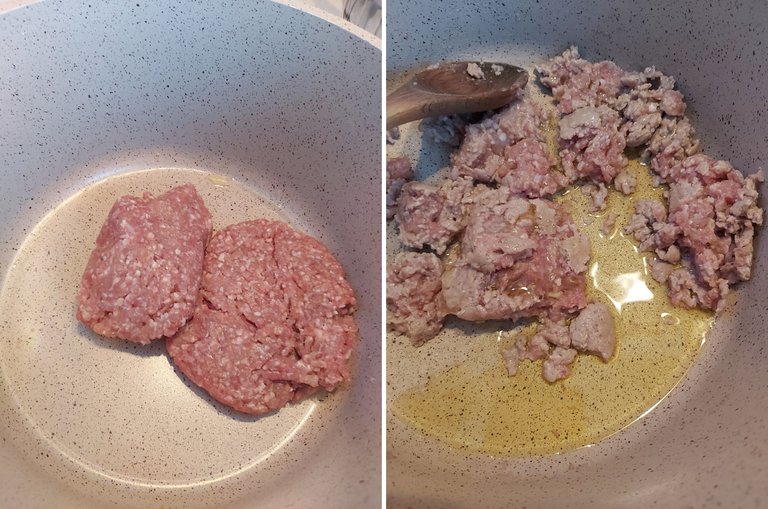 ---
I add the ground beef to the pot, add three tablespoons of olive oil and fry it a little.
---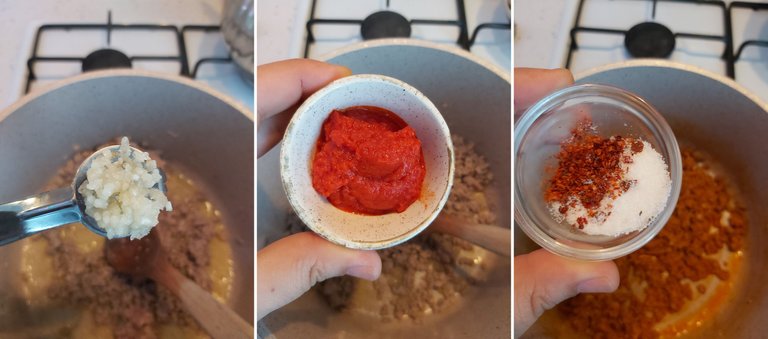 ---
After frying for a short time, add the garlic, tomato paste and spices. I chose the chili paste. Since it is a completely handmade product, it gives a delicious taste to the dishes. It gives much more color than tomato paste.
I also continued to cook the tomato paste for a while. I mixed it with the help of a spoon from time to time.
---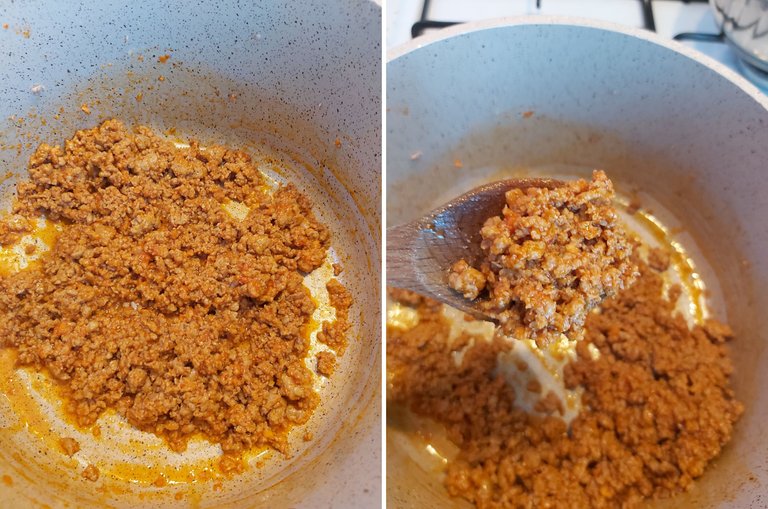 ---
I continue to cook until the tomato paste is completely melted and it is whole with the ground beef. I continue this process for 4-5 minutes in total.
---

---
Then I moved on to adding the tomatoes. I watched the tomatoes get cooked a little bit and get the juice. While straining the pasta, I separated some of its water. When the tomatoes got juiced, I added the pasta water I had reserved to the pot.
---
---
I closed the lid of the pot and let it cook for a while. My mouth started watering just watching the sauce.
---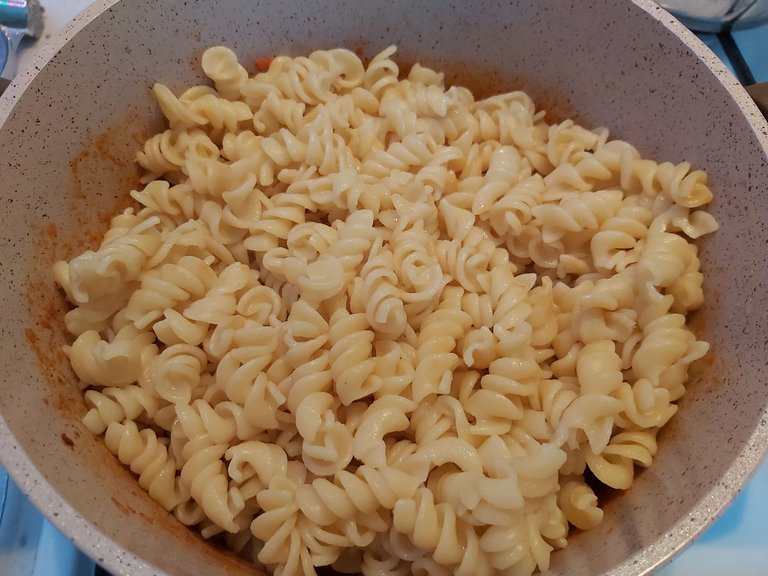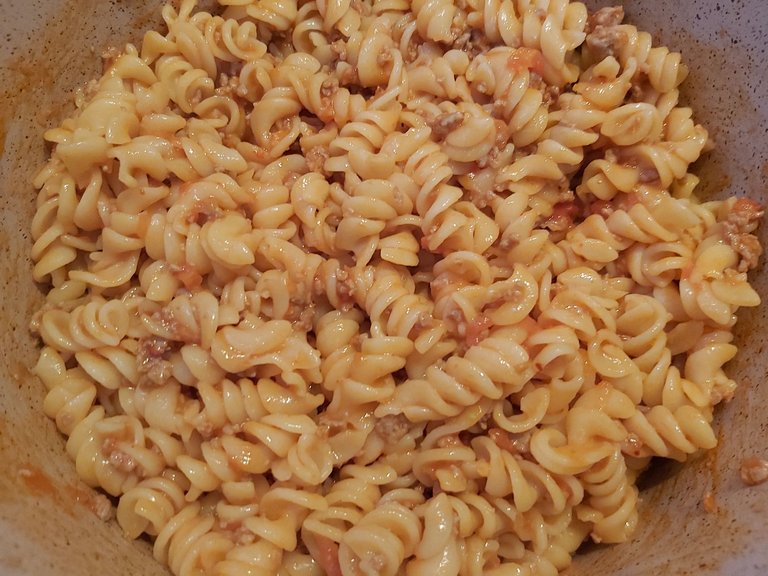 ---
After the sauce was cooked, I added the pasta to the sauce. Some take the pasta on a plate and pour the sauce over it, but I think the most delicious is the way I make it. After adding the pasta to the slightly watery sauce, I mix it and wait for a few minutes. The pasta absorbs the juice of the sauce and becomes very tasty. Now our pasta is ready. I can eat with pleasure.
---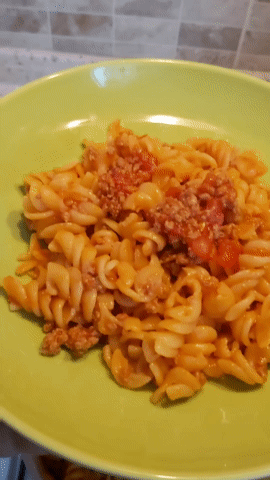 ---
YUMMY!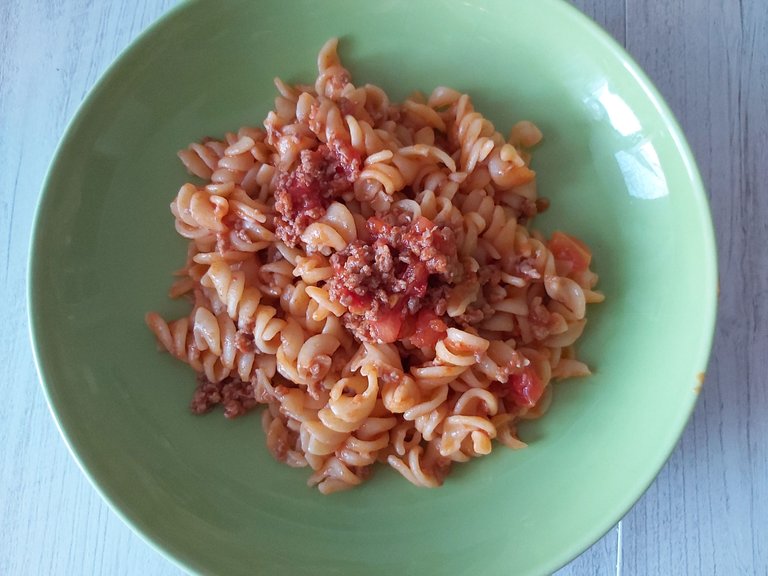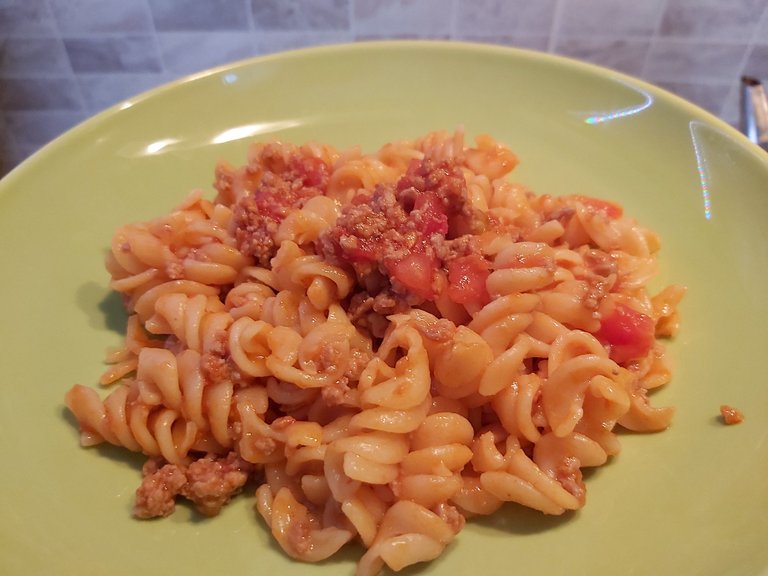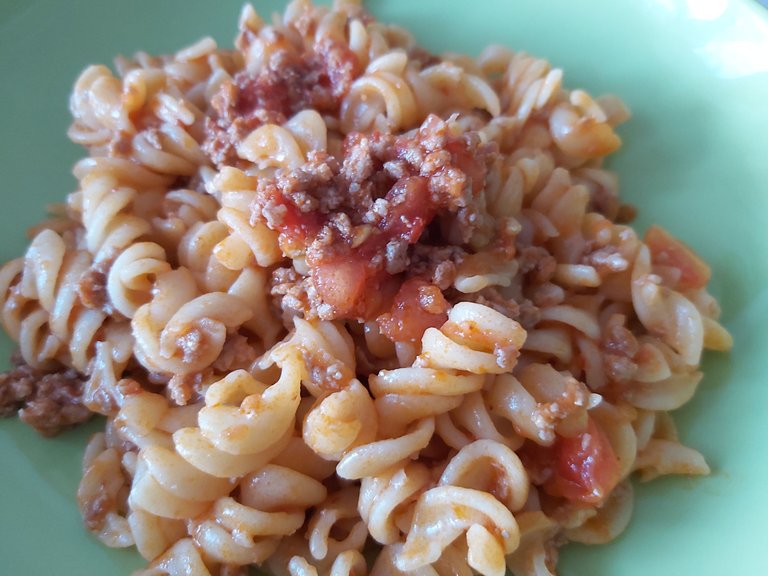 ---
How do you like pasta with sauce?
Take care until we meet again.
love
---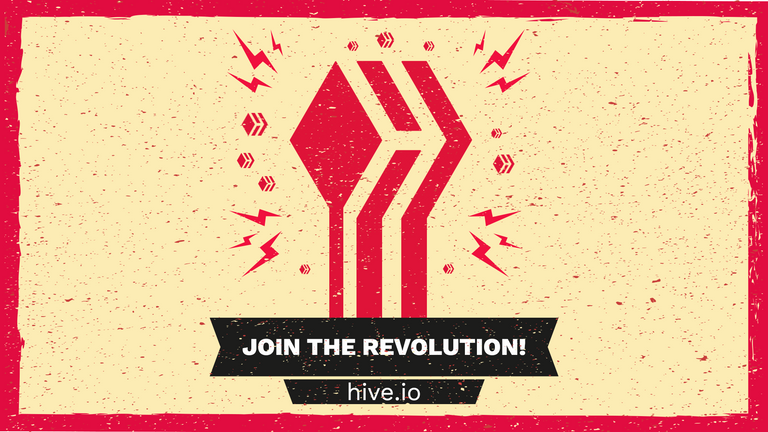 ---
---