My Daughters' New Place 😻🐈🐈‍⬛🛏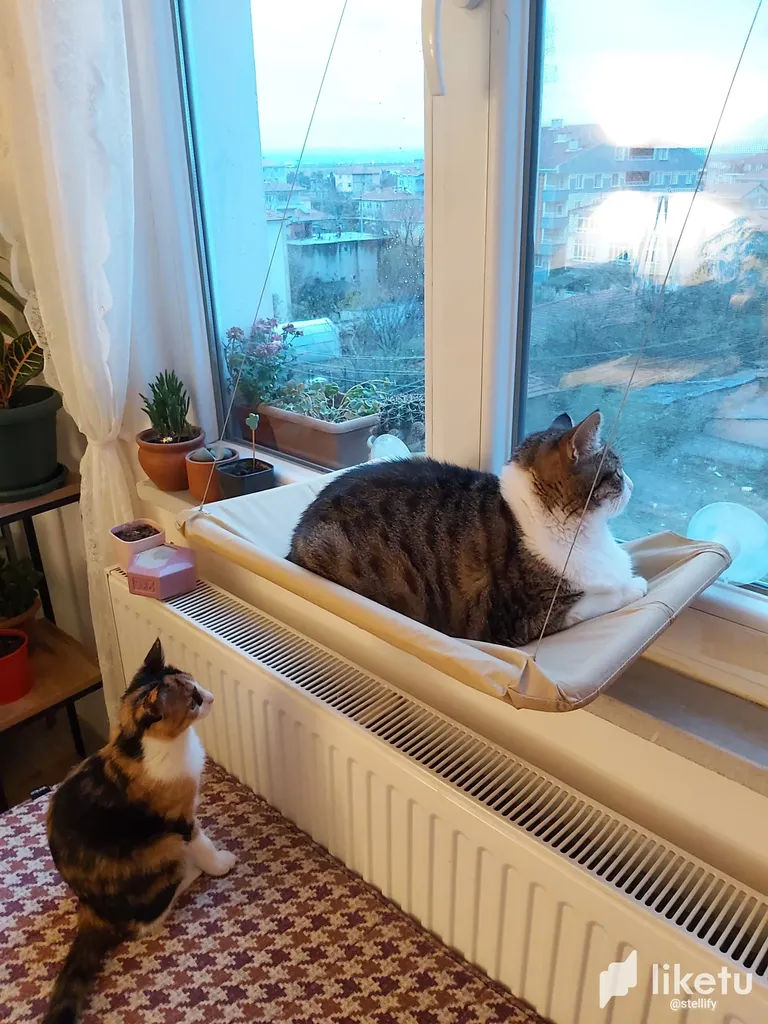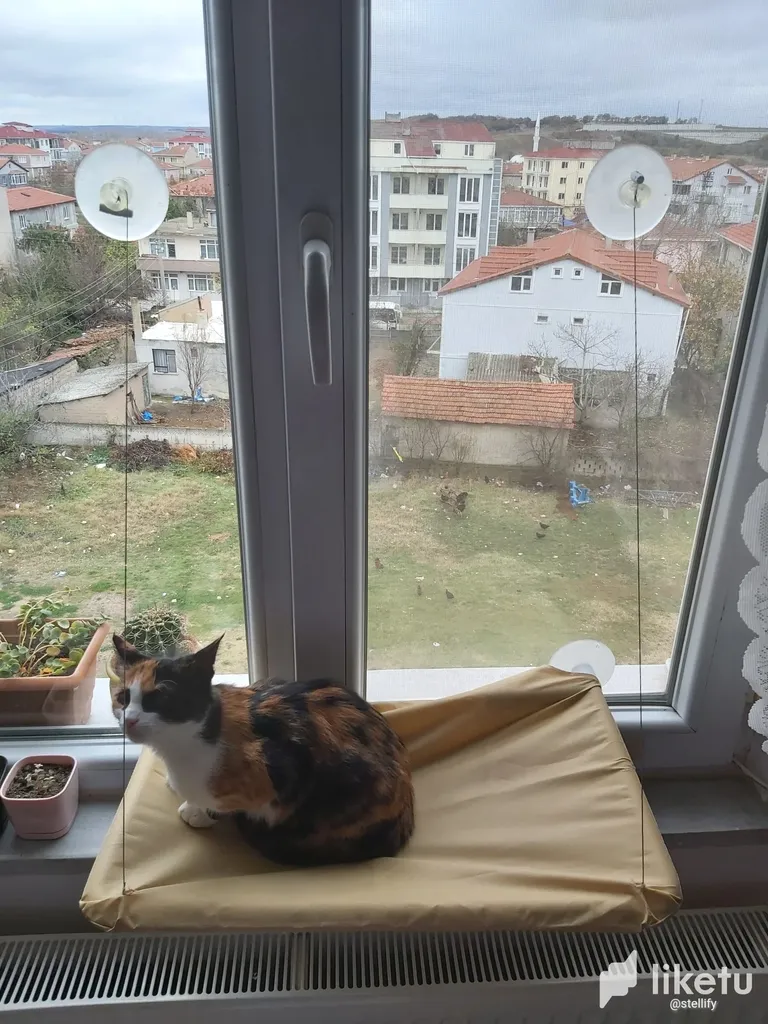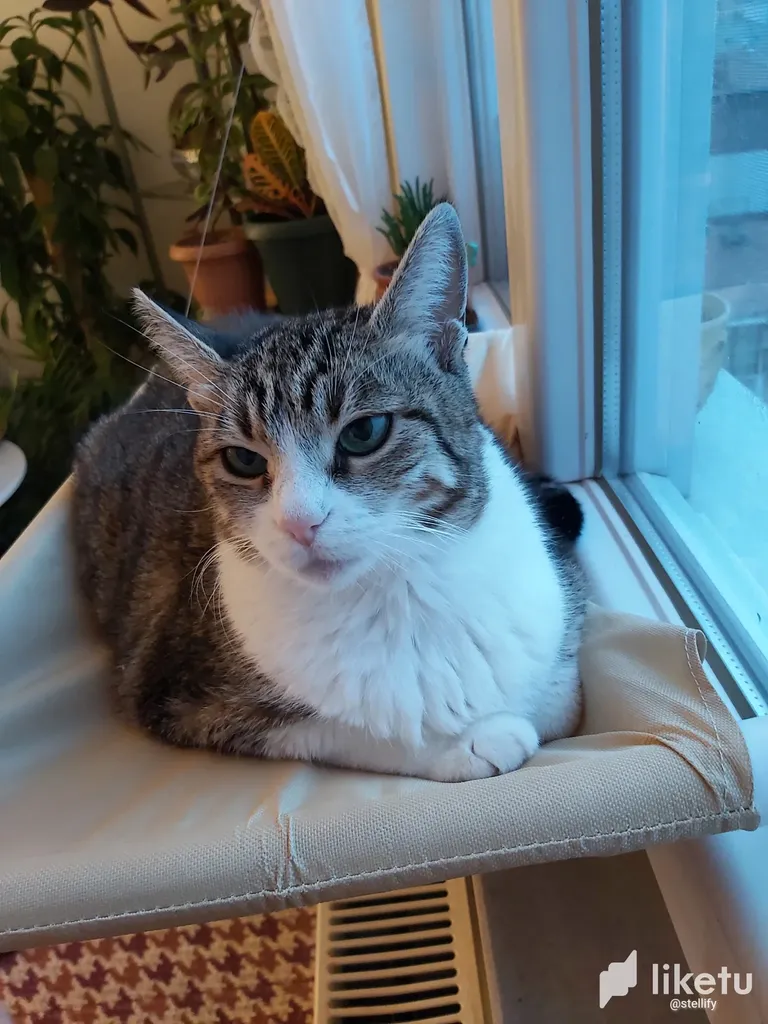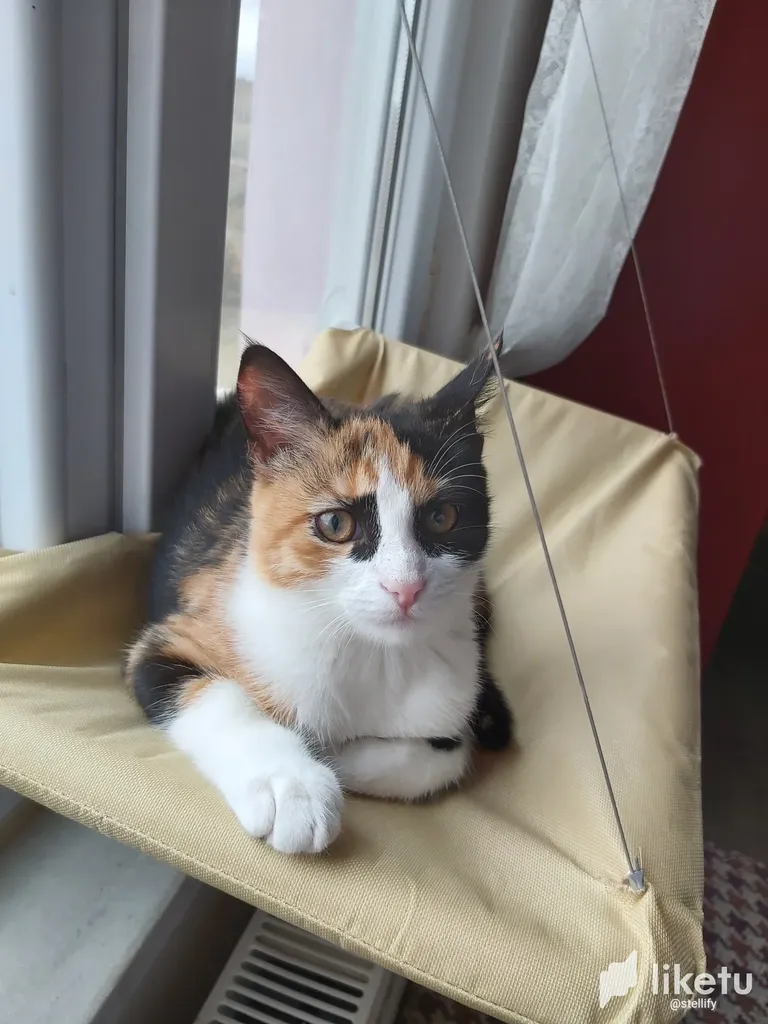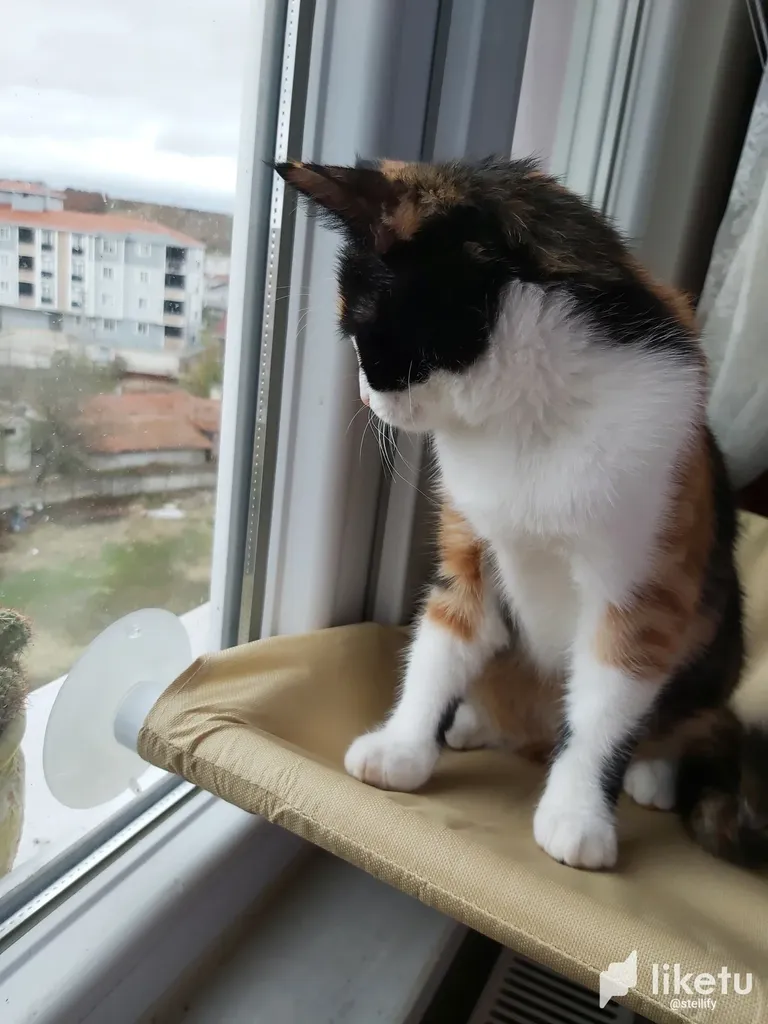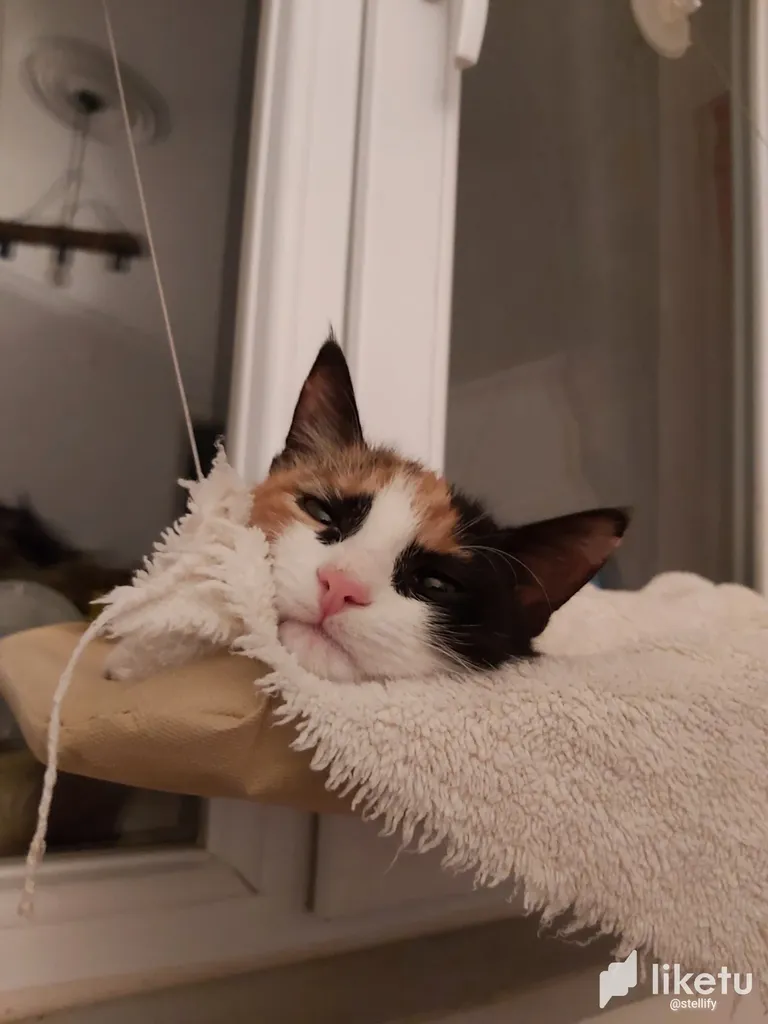 Hello.
Cats love to spend time in front of windows. Sitting by the glass all day and watching the birds is one of the favorite activities of cats. My cats love it too. I needed to find something to solve this situation and make them feel more comfortable. While I was researching, I remembered that I bought a window-mounted bed for my big cat years ago. Since our window was not suitable, I could not use it at all. My mother didn't throw it away and kept it like this for 6 years. I was very happy when I found it and immediately installed it on the window of my room.
It is very practical to use. There are four suction cup attachments on the side coming to the glass. I glued them to the glass. I thought it wouldn't be able to carry my cats because of their weight since I didn't fix it with screws. It seemed impossible, especially considering my big cat. The suction cups were big and stuck very strongly after installing. My big cat weighs 7-8 kilos. He carried it with ease. Both loved the bed. Especially the kitten does not want to leave here at all. Being small, he has a great sense of curiosity. That's why he looks at people, birds and other cats passing by the window. It's like the neighborhood radar. Nothing escapes his sight anymore. Neither of them can share this place. So I have to find another one from this bed to the other window.
Cats like high places as well as sitting in front of windows. This way they feel more secure and comfortable. This is why these new venues have become their favourites. Especially when I can't find the little cat at home, I catch him sleeping in front of the window. They're both very sweet. I recommend anyone with a cat to buy beds like this. For the first time ever, I saw that they really liked something I bought for them by paying money. Cat owners know that cats are never interested in what you buy for them. The only thing they care about is the cardboard boxes of the things you buy. Cats do whatever they want. You will never be able to convince them of this. 😀
That's why I haven't bought anything for them for a long time. They didn't care about what I bought and now I buy them food instead of wasting money. If you want to buy something, this bed is for your cats. If you have more than one cat like me, be sure to bookmark one. Then they fight over the bed. I found the second bed and already placed the order. Soon they will both have separate beds 🥰
By sharing these beautiful moments with you, I know that your day will be good. Thank you all in advance for your support and comments. Until we meet again, take care of yourself and your cats.
love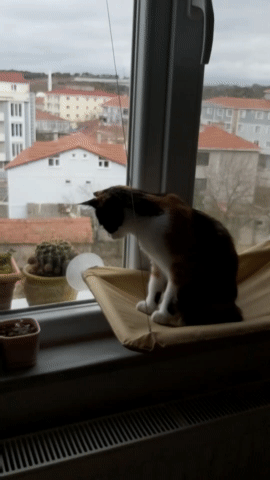 ---
For the best experience view this post on Liketu
---
---