Senecio Rowleyanus Rooting Experiment Results🪴🌱😊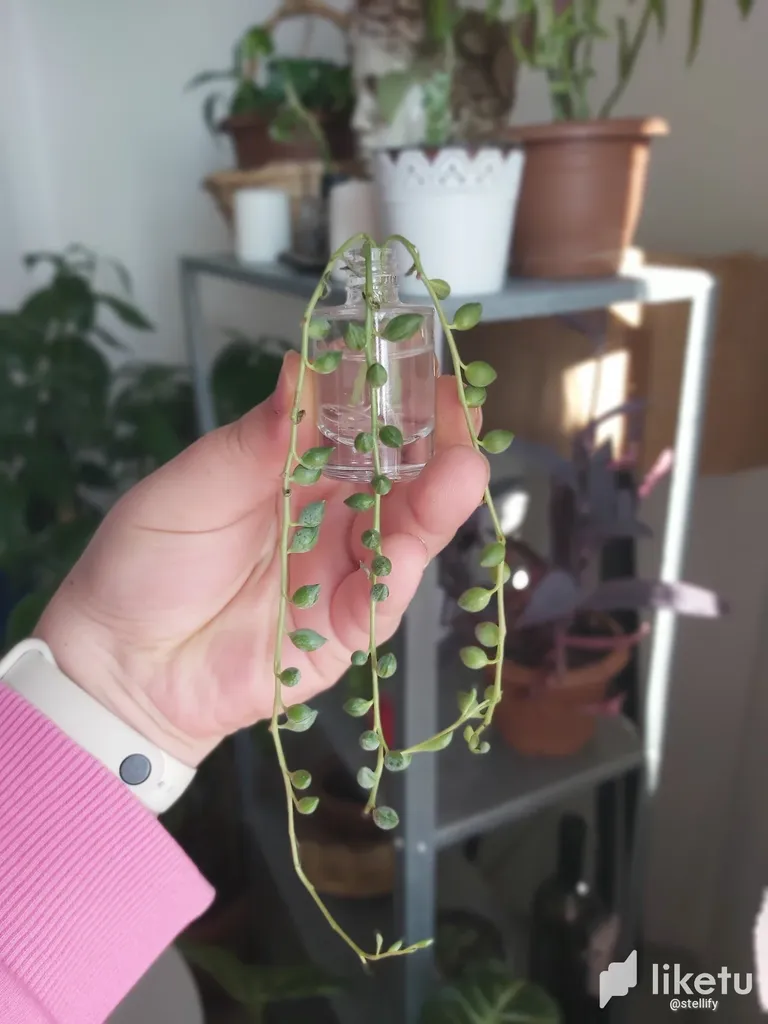 _Hello.

How are you? I hope you are okay. I'm very good😊 Last month I told you that I had the experience of rooting String of Pearls branches in water. I didn't know how it would turn out, but I still wanted to try it._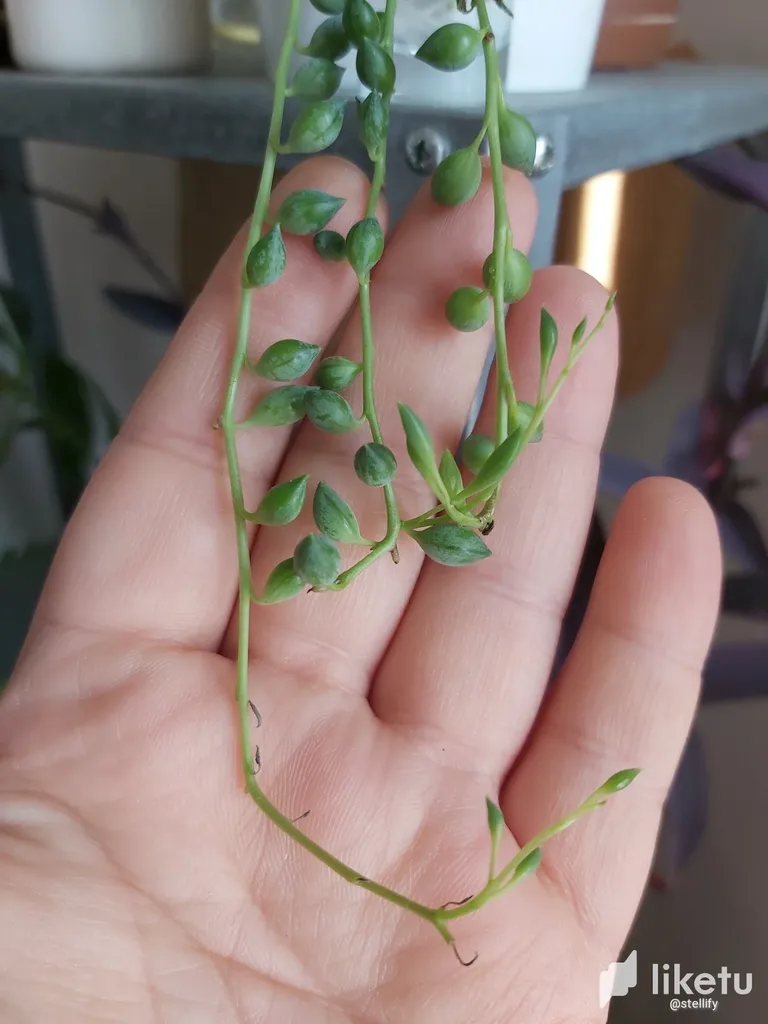 I've been having a busy but sweet fuss about the house lately. That's why I can't post much. I noticed that my rooting experience went well in the past time, but I could not share it with you.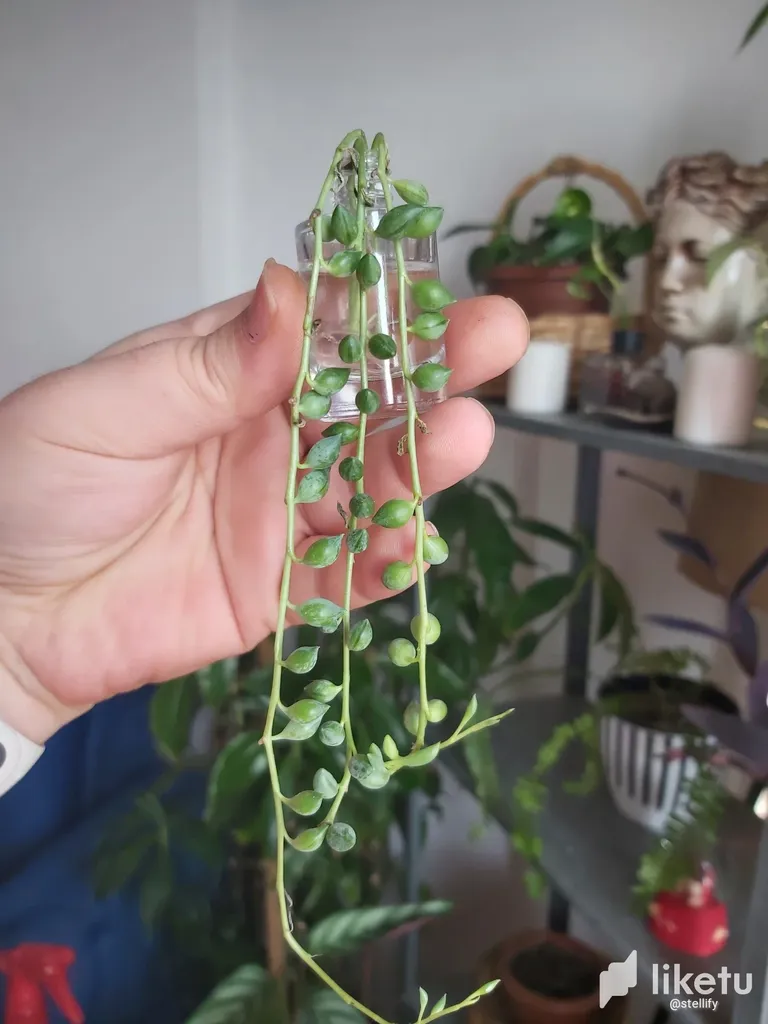 Senecio Rowleyanus is one of my favorite species. A total of 5 pots in my house are filled with this plant. I love how it thrives without much maintenance. There is definitely this plant in every room.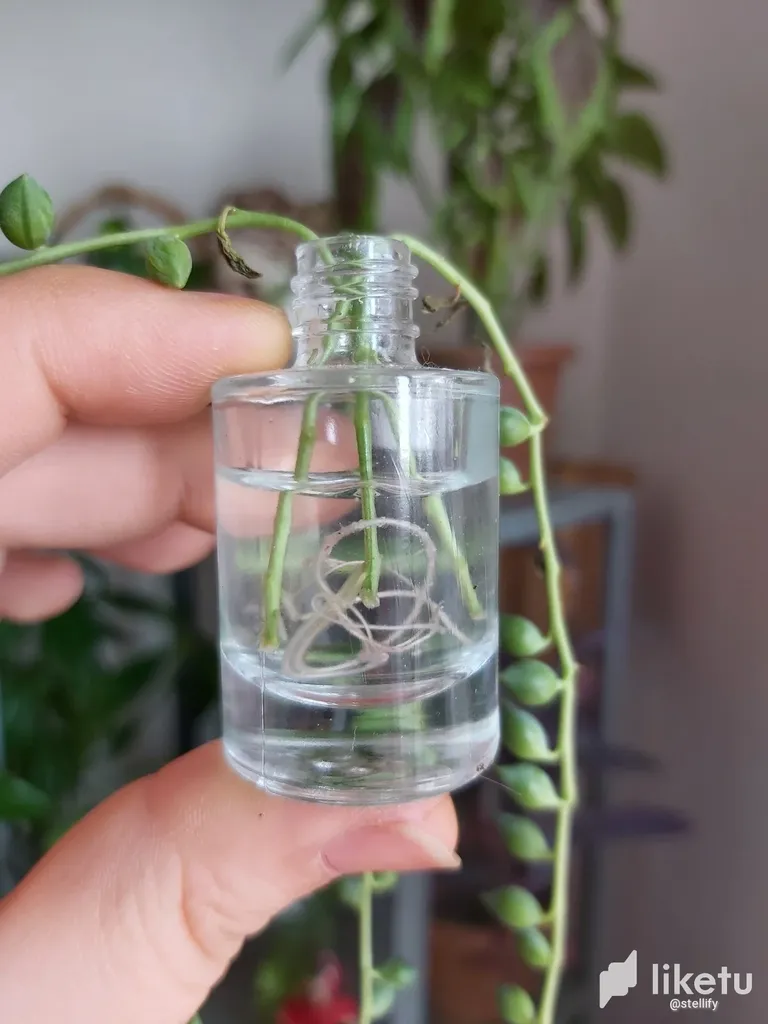 In general, I always pluck it from its branches and plant it in the ground so that it takes root. I always wondered if it would root in water. I rooted for the first time by waiting in water.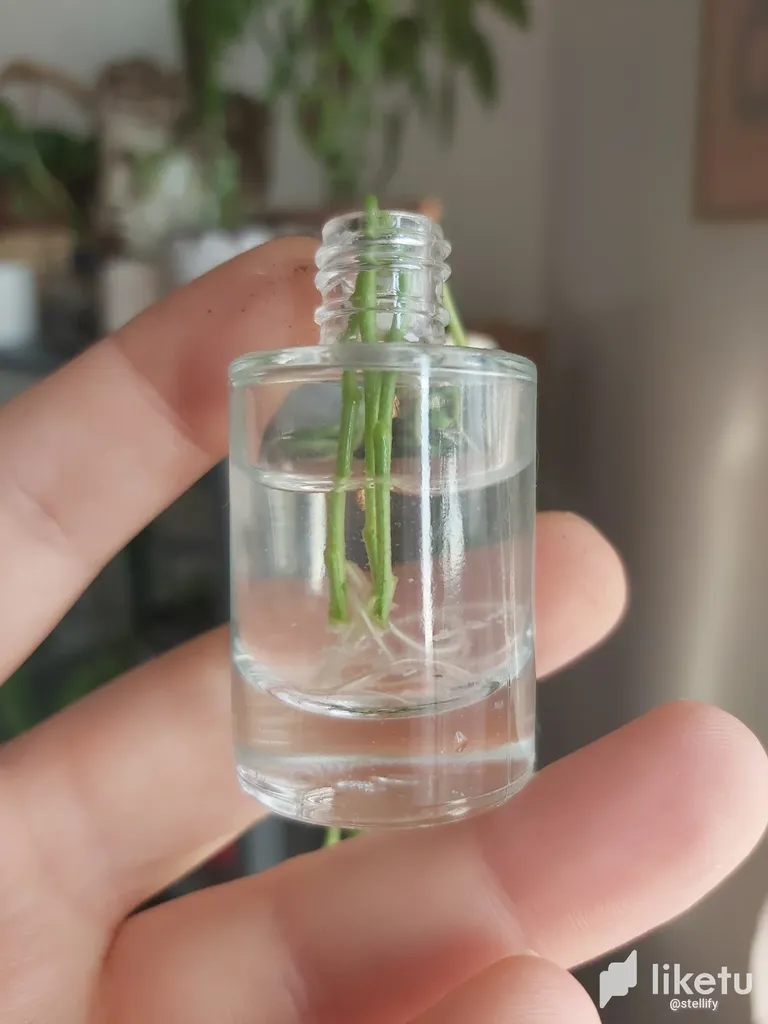 I added 3 branches of Senecio Rowleyanus to the nail polish bottle I made. I filled it with water and left it there to root. For the first two weeks there was no change.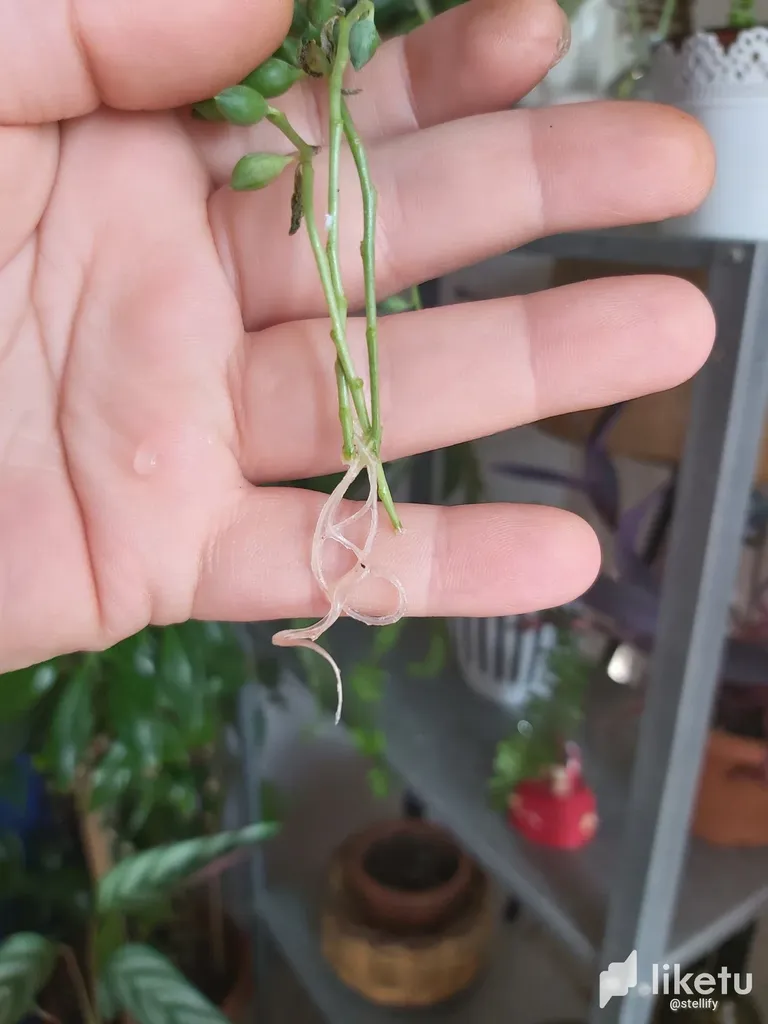 After two weeks there was little improvement and I saw that it gave tiny roots. After 20 days, I now have completely visible roots. The result satisfied me. Only two of the 3 branches gave root.


In this way, I learned that I can root in water whenever I want. I was already wondering about this and as a result, my questions were answered. Such experiences are useful for our understanding of plants.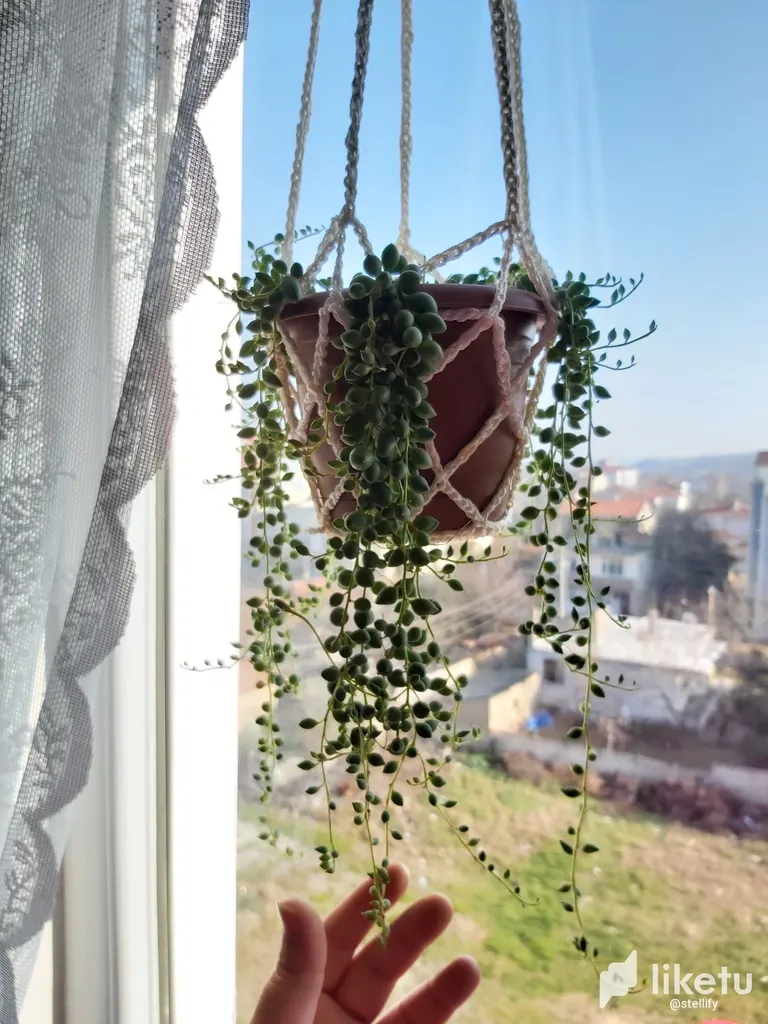 I don't plan on planting them yet. I already have a lot of Senecio Rowleyanus plants as I mentioned. As you can see, I have a Senecio Rowleyanus planted in the window of my living room this summer.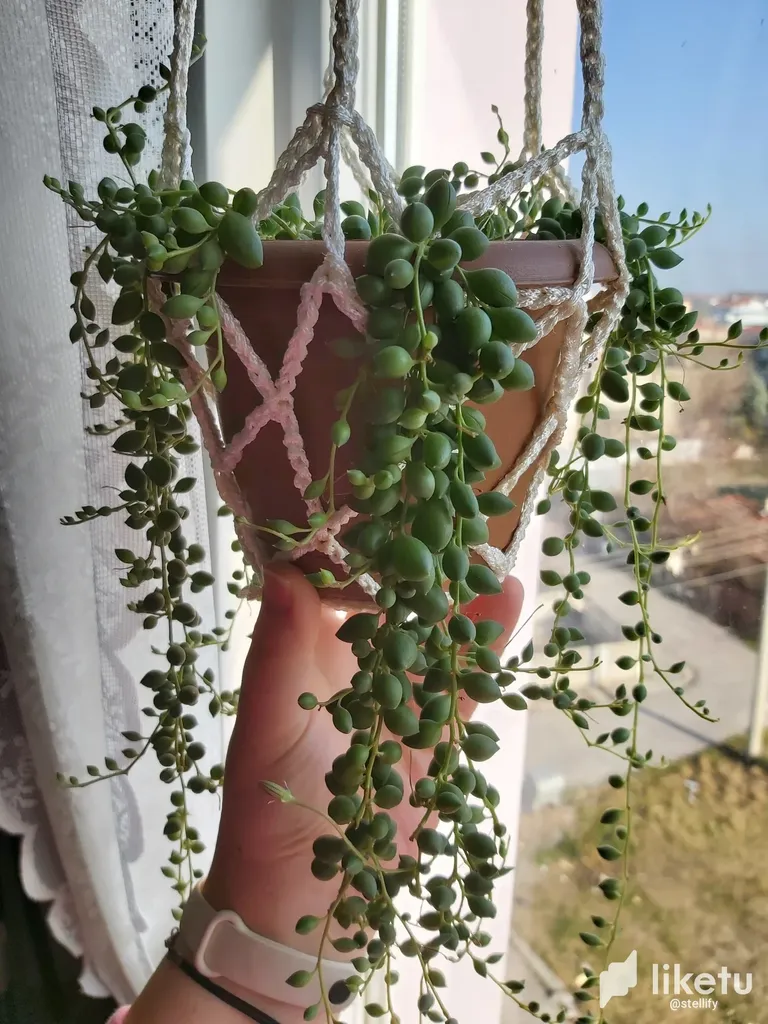 I will continue to keep those in the water there. The plants in the bottle look very decorative. When the roots get too big I will switch it to another clear bottle.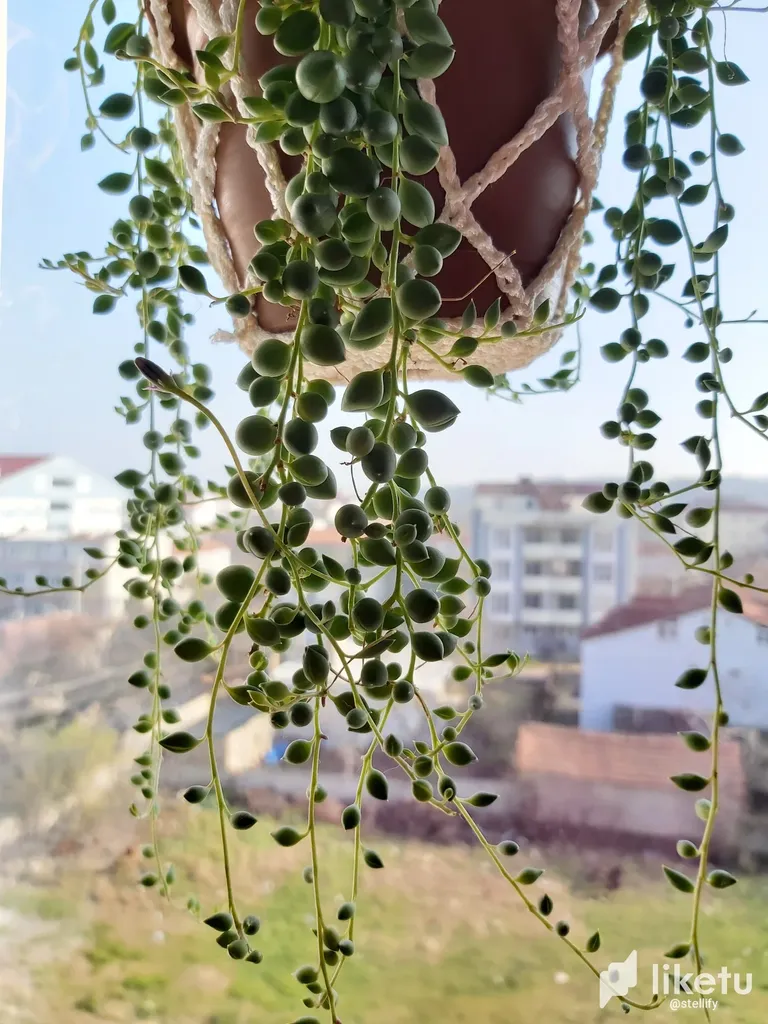 Let's see how Senecio Rowleyanus will develop when he stays in the water for a long time. In this way, I will learn that too.
I told you about my experience to give you an idea. Hopefully it benefits your business. Take care until we meet again.
loves.❤
---
For the best experience view this post on Liketu
---
---