Trip to London to pay our respects to Her Madge 👑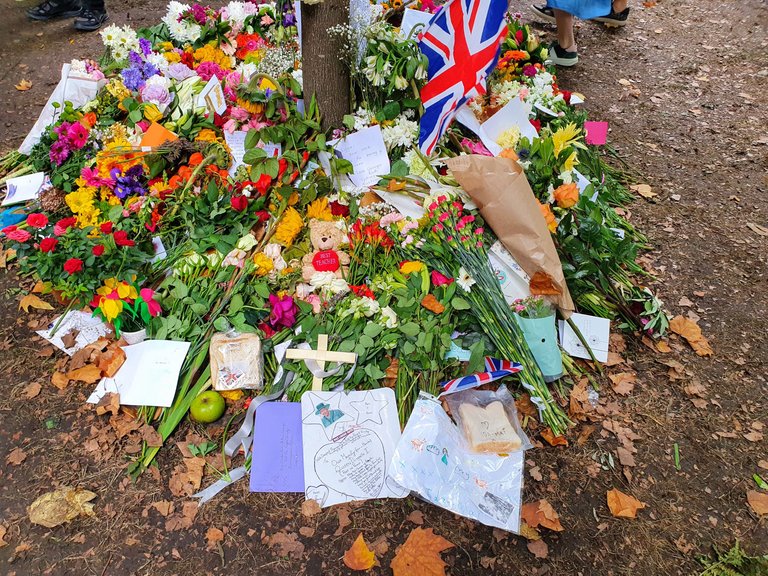 A trip down to London yesterday to pay our respects and to lay some flowers for Her Madge 👑.
There were islands of flowers around trees all across Green Park. You could walk between them yesterday, but I suspect that by the weekend it will be almost impossible to walk as piles of flowers were being laid every minute. Oh, and lots of marmalade sandwiches... 😢
Quite a surreal atmosphere. You can't help but feel that this weekend and obviously Monday's State Funeral will be a huge event. The sheer amount of camera crews and work underway is massive.
Pleased we went down to be a part of history, but slightly disappointed that we didn't have enough time to queue and enter Westminster Hall to pay our respects at the lying in State.
Right now, history is being made in the UK 🇬🇧.
---
---