A small town South African boy wondering the streets of Hong Kong and loving it.


One of many shopfronts in Hong Kong airport.
It is already Thursday in South Africa but I hope it is still Wednesday somewhere in the world as I wanted to do this Wednesday walk post.....yip, sneaky :)
My eldest sister, her husband and their three very young kids (at the time) emigrated to New Zealand from South Africa 28 years ago. Five years ago I was blessed to be able to do a month long trip to visit them and I regard it as the trip of my life (I will do a seperate blog on the New Zealand part soon.)
My flight route from South Africa to New Zealand was via Hong Kong where I had a 14 hour daytime stopover.
I am no seasoned international traveller (this is the sadly the only one I have done for many reasons) besides having a total gypsy heart around South Africa travels & a couple of neighbouring countries. In the towns & areas I go to I always want to explore to see as much as possible......Hong Kong was no different and I wasn't going to miss this opportunity by catching up on needed sleep on an airport bench.
.
Before leaving home and just after landing I did google searches of ideas of where to go or what to see. Many ideas were shown that looked beautiful and interesting.......about half an hour after landing, my normal mantra of wanting to see the "real life" of a place as opposed to the fancy "touristy" spots kicked my butt and madam google was tossed out the window.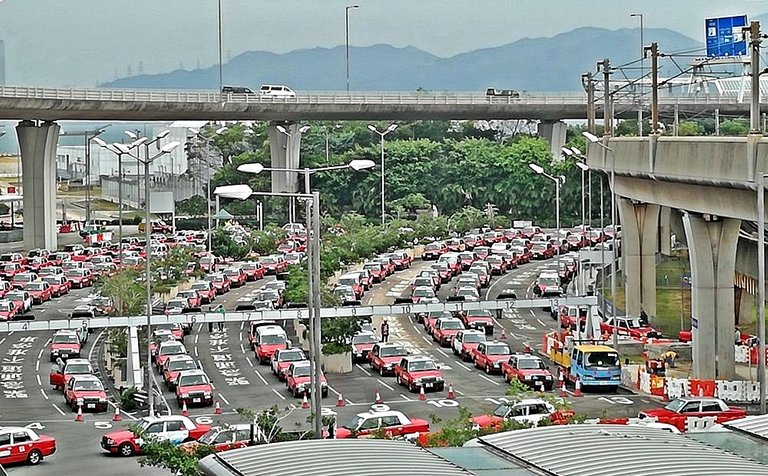 The first view that I had out the airport window was the above photo.
To cast some idea of the "small oceanside town boy" seeing the big wide world for the first time.......my mind was already blown when just after disembarking the plane........ I had climbed on an underground train that had whisked me to another station within the confines of the airport.......what the hamburger patty is going on I had thought lol.......so as I blinked my eyes to make sure I was seeing the above view correctly it dawned on me........I was looking at the most sedan vehicle taxis I have ever seen in my life & they were all together in one group.....wowzer!!!! (the photo doesn't actually do it justice as they stretched around the corner. )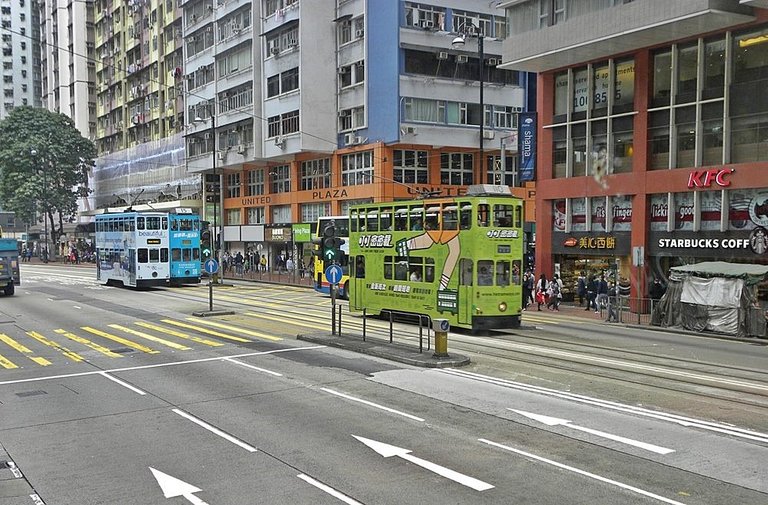 Electric trams travelling down a busy road
Eventually I finally managed find my way out of the airport building/s (embarrassingly I did do a long repeated loop about three times before I clicked that something was wrong hehehe....the place was like a city on it's own to me.)
I then found a bus terminal that had about 15 - 20 immaculate, shiny red double decker busses in it. Each one was going to a different destination around Hong Kong.
Without a clue of where in the world it was headed, I selected one and jumped on.
The trip & sights en-route were amazing and I seem to remember it lasting about forty minutes.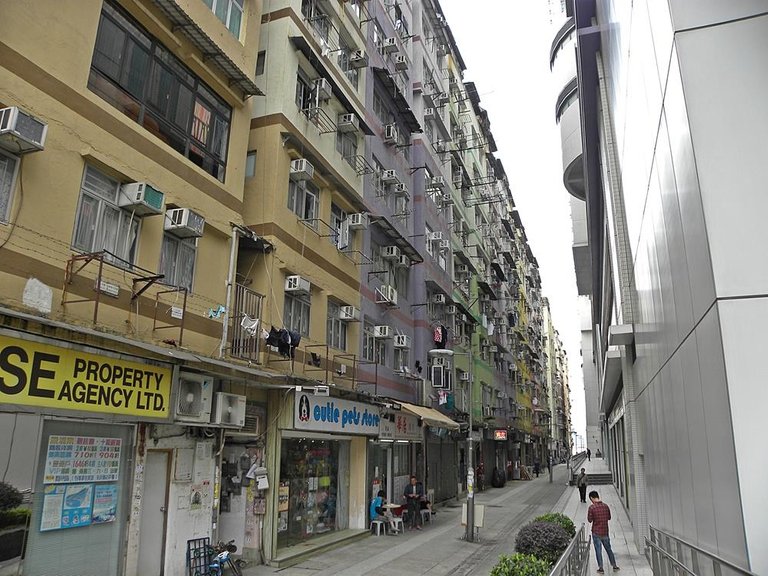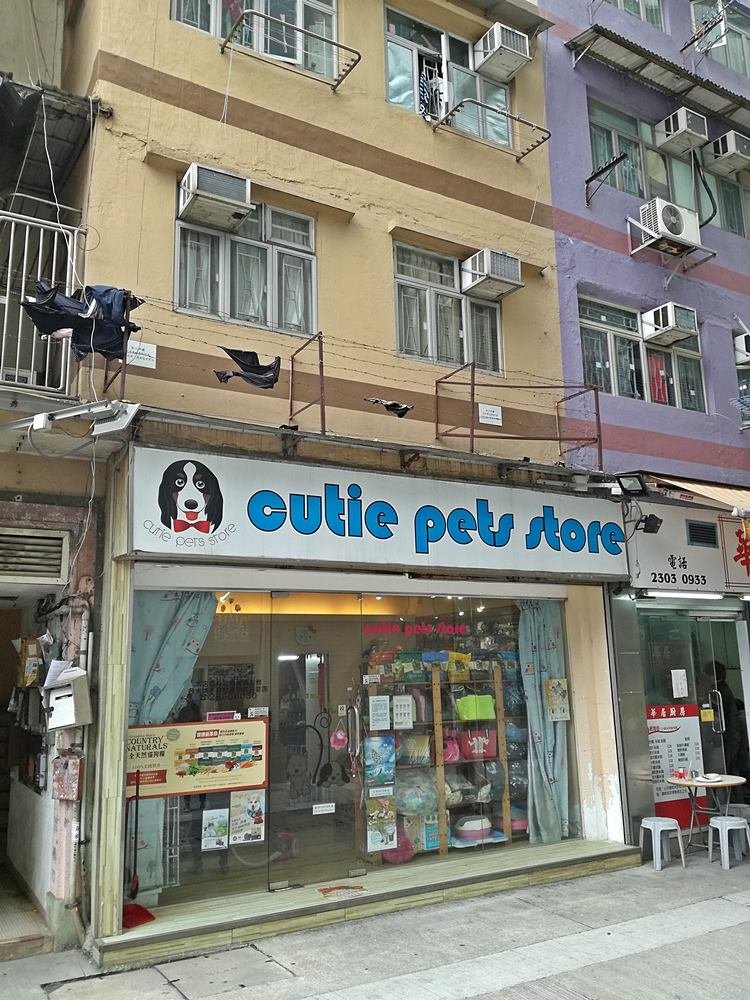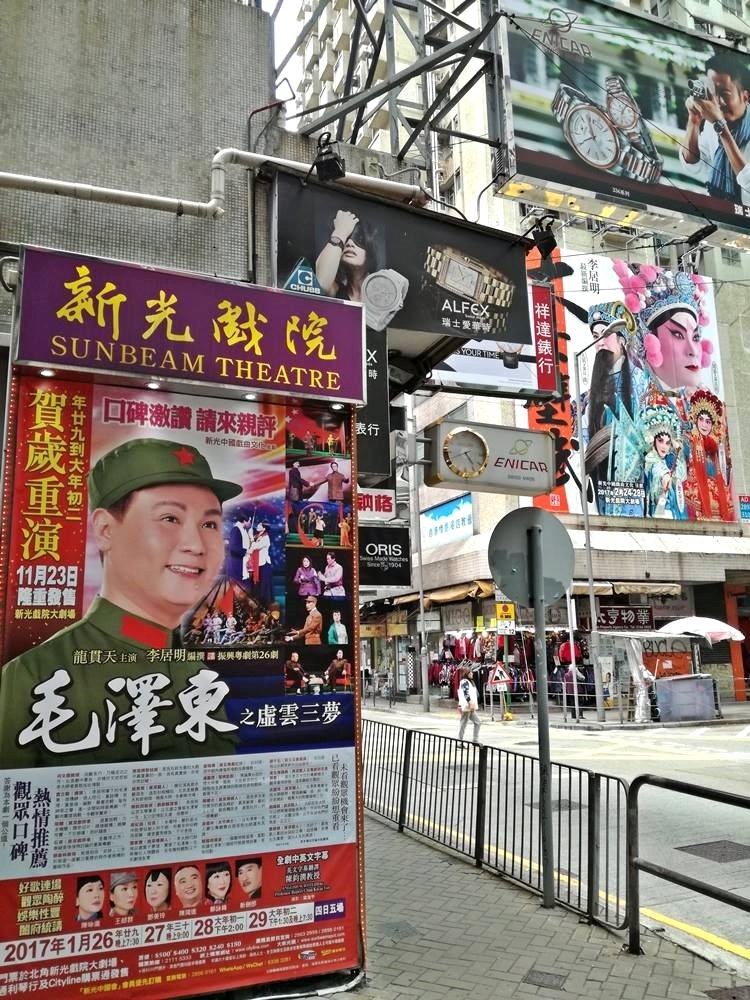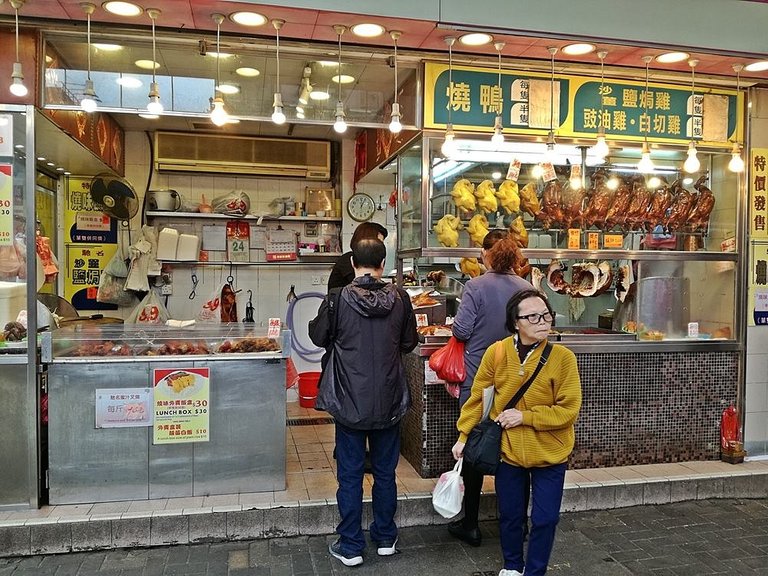 I ended up in a place called North Point. Here I ambled around the streets seeing shops, markets, day to day living including backstreets with dodgy looking panel beater shops behind zinc iron sheet fences etc......
I was in my element with the experiences although I later got told that I am "not normal in the head" for what I did....."normal" is boring to me hehe.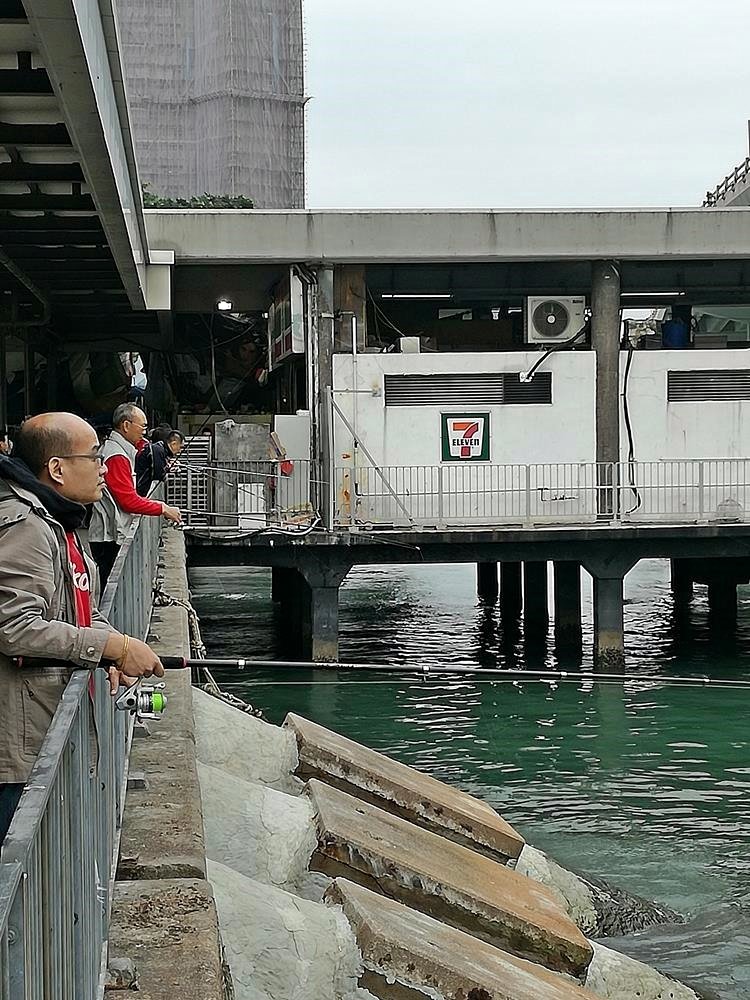 Locals fishing off North Point pier
I eventually found myself at the North Point "jetty/harbor terminal"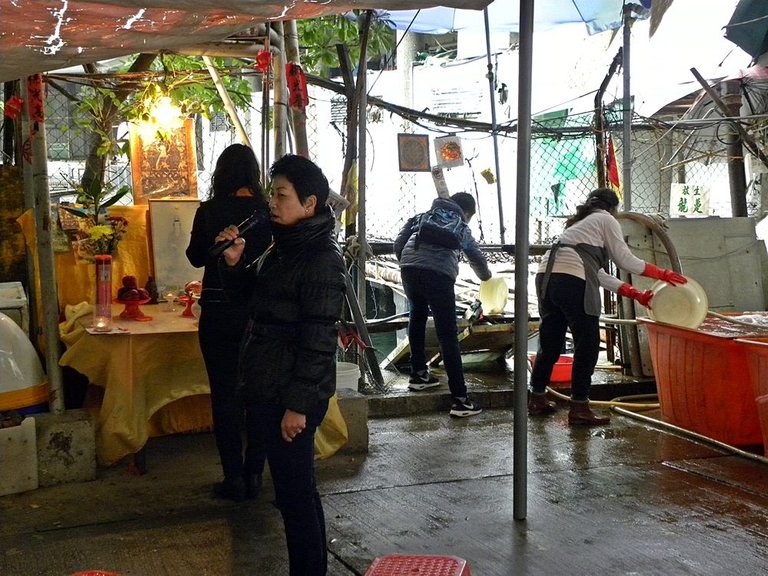 Here I witnessed one of the most moving & beautiful ceremonies/ rituals that I have ever seen.
A group of about twenty elderly locals were dancing with one at a time singing/ humming a beautiful song over a karaoke type setup that I presume was in Chinese while a few took successive turns doing something on the waters edge next to large plastic containers.
I must have stood watching for about half an hour in awe & enjoyment, a respecting distance away & did take this one photo but didn't take more like a papparzi out of respect & love of what I was experiencing, till an elderly lady, who had been glancing at me every so often, ambled over, took me by the hand and led me back into the middle of the group.
Thankfully she could speak some broken English and explained what was going on .....taking turns on the waters edge they were putting piles of live fish back into the sea. They believe that they can possibly return in an afterlife as a fish and they were doing the ceremony to honour their ancestors.
After about an hour I left feeling incredibly humbled & honoured that I had been led into the group & had this experience. (Note.....it was day to day humans and not at all a display for tourist attraction......there were no other visible tourists or bystanders.....it was day to day life.)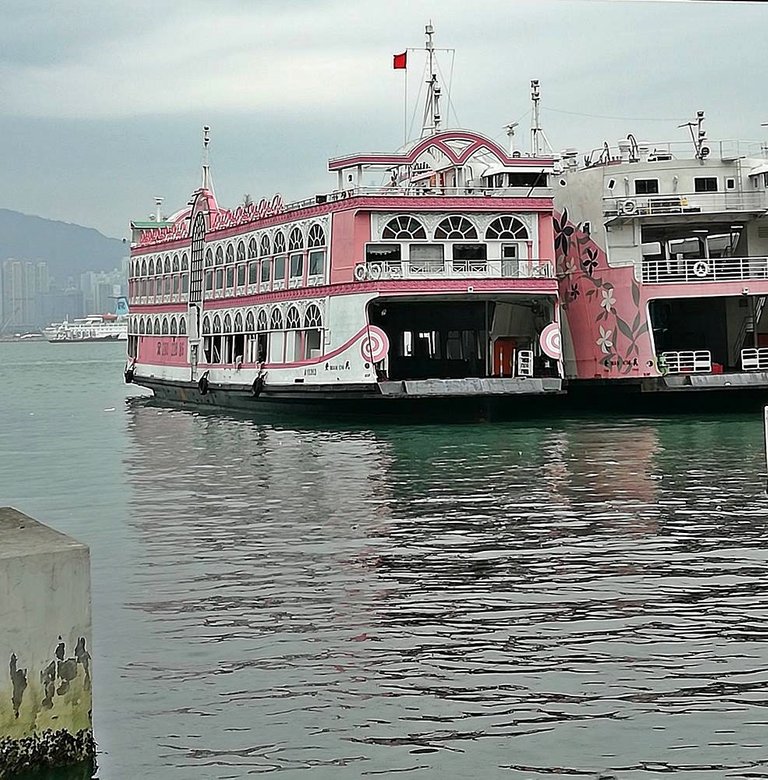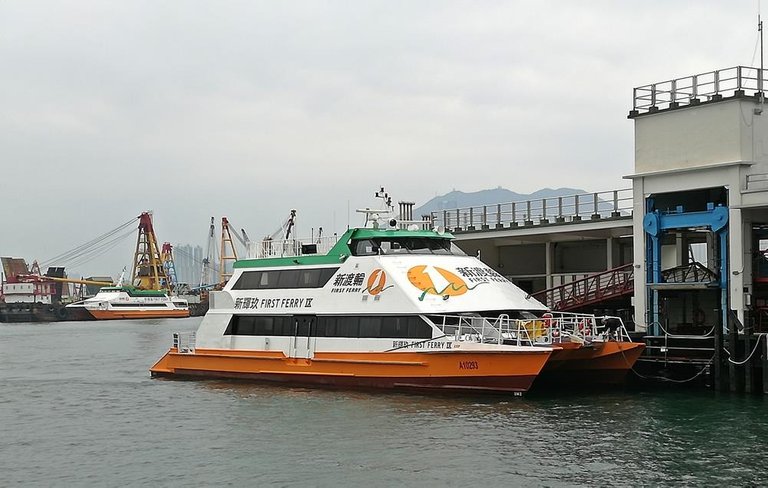 I then climbed on the daily commute public service ferry at the pier as opposed to the "tourist" ferries a couple of hundred metres away that are pictured above . Another great " real" experience and I climbed off on the other side in a place called Kowloon City.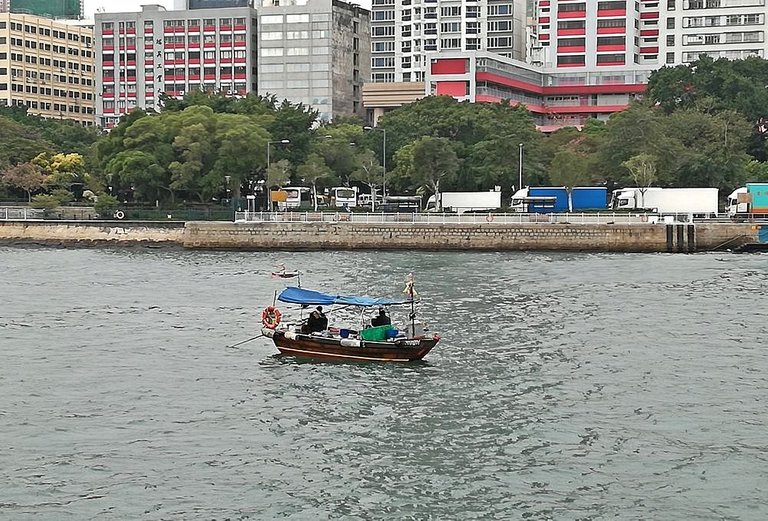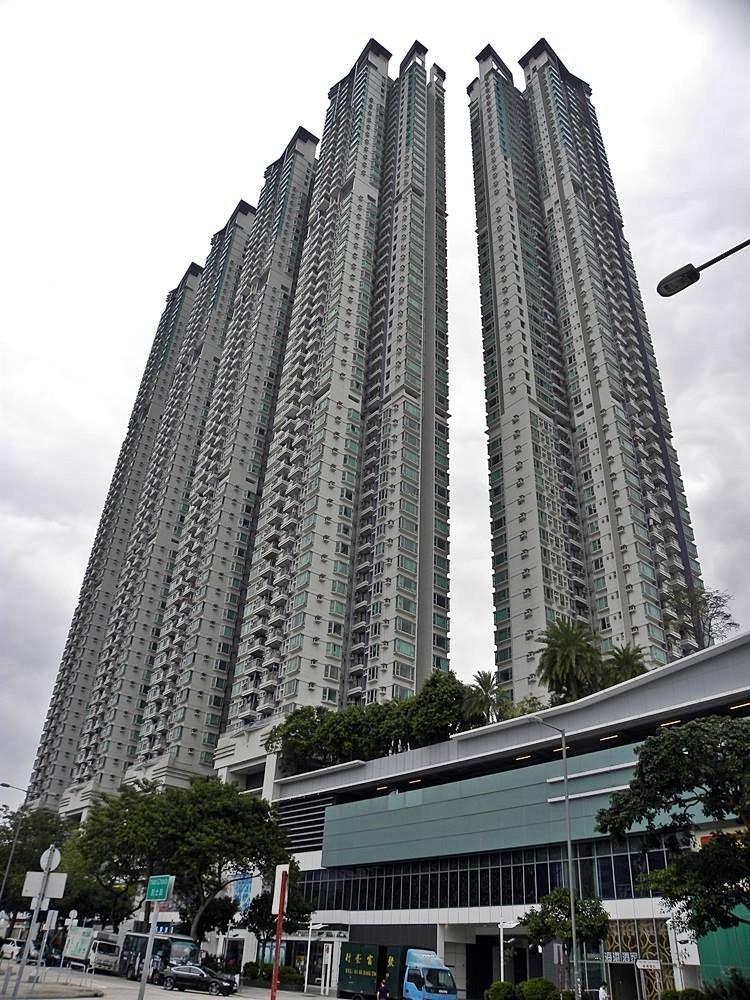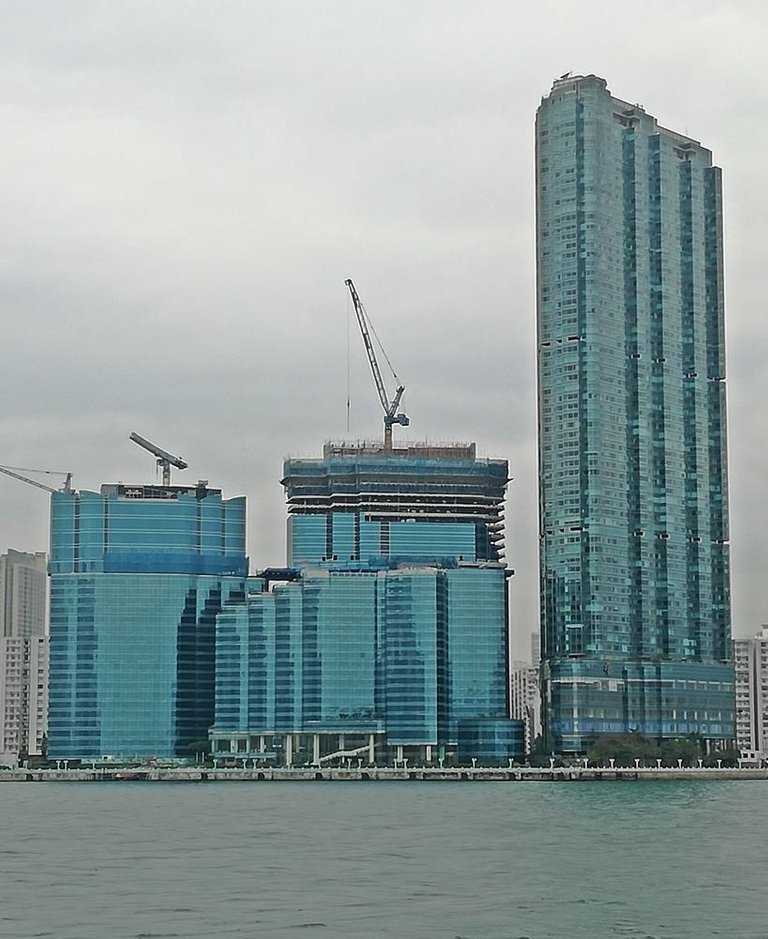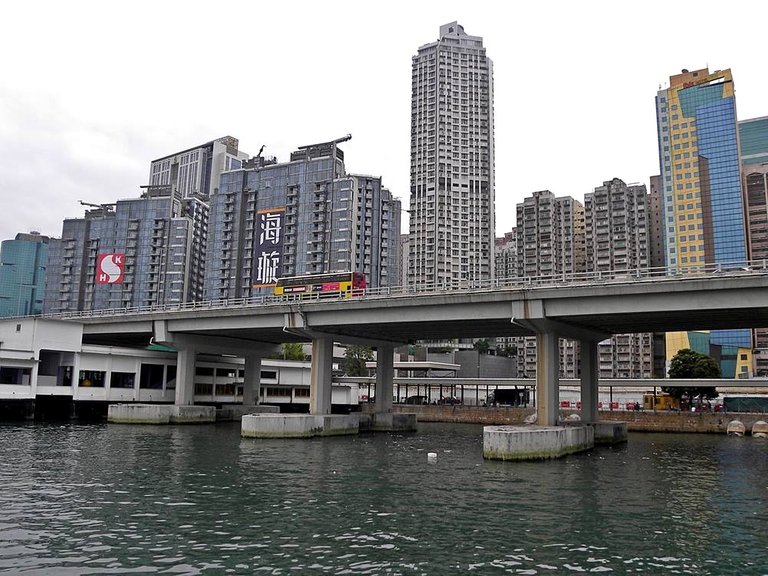 Sights from the ferry crossings
I did the same wandering around the streets of Kowloon for a couple of hours and then returned to the airport via the same route & manner.
This has been a long one and thanks if you made it this far & hope you enjoyed my walk.
Always keep it real
This is my post for this week's #wednesdaywalk challenge amazingly hosted by @tattoodjay in collaboration with #makemesmile hosted by @elizacheng.....thanks so much to both of you.
All photos used were taken by myself.
[//]:# (!pinmapple 22.319960 lat 114.169931 long d3scr)
---
---