New Snow!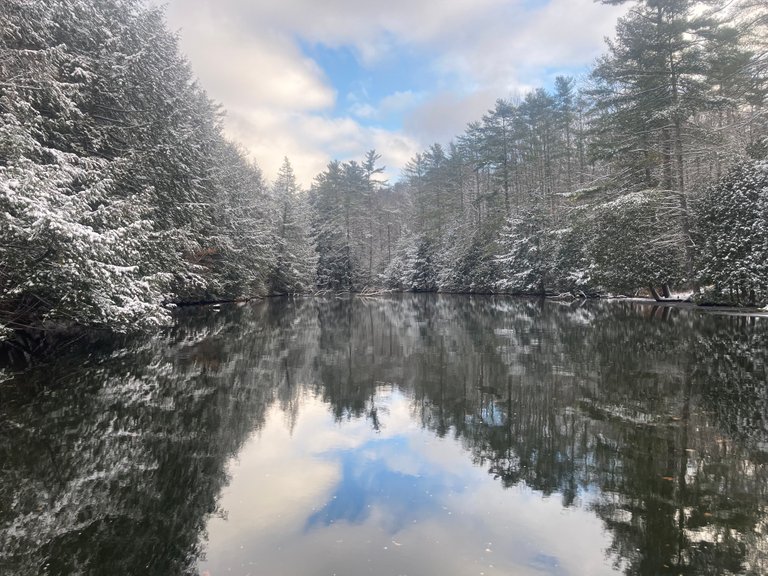 New snow is so pretty 😍 Especially with blue skies.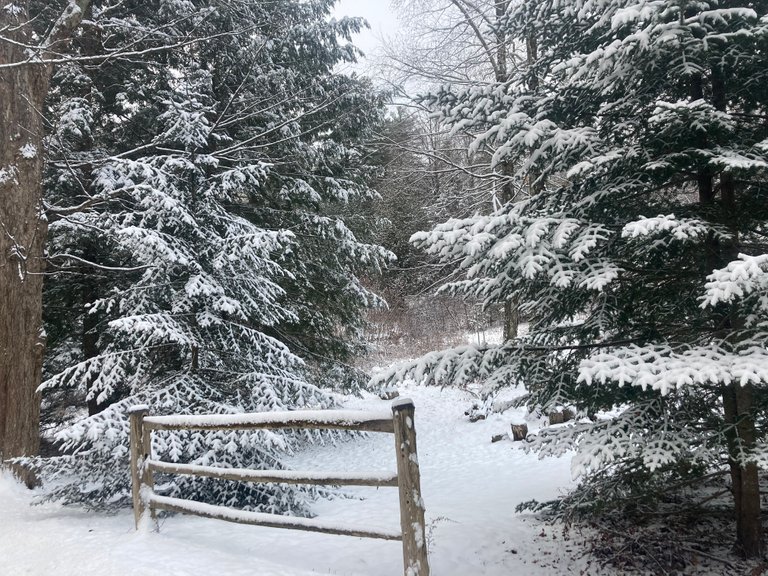 It was a gentle snow that fell straight down. Makes for nice photos.
The lake had a thin layer of ice so the snow covered much of the lake.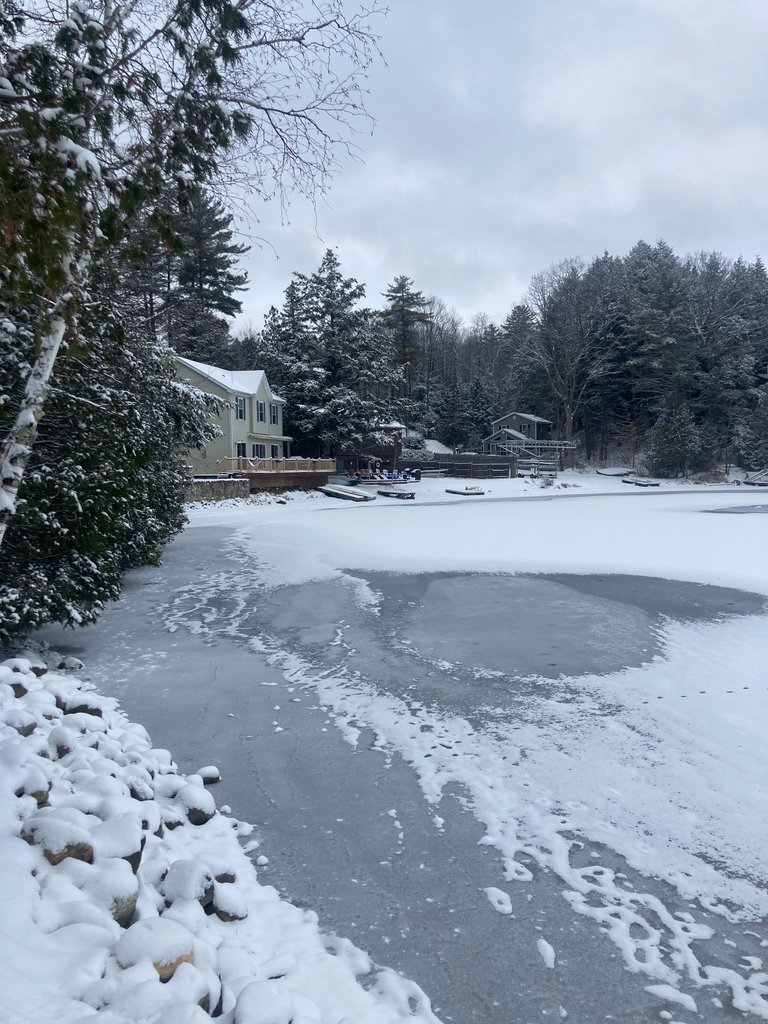 We got about one and a half inches which is also nice because you don't really have to shovel at all.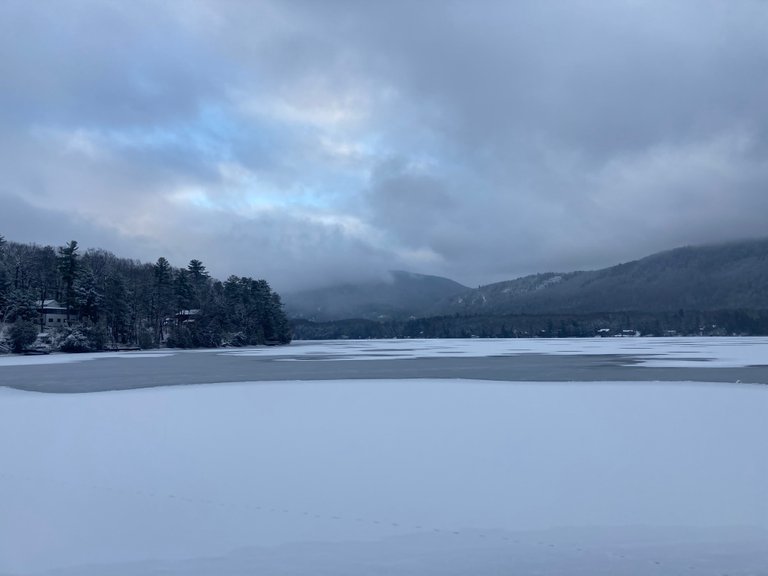 This is my favorite view of Lake Dunmore. The Green Mountains are obscured by the clouds but there is a bit of blue sky peaking through.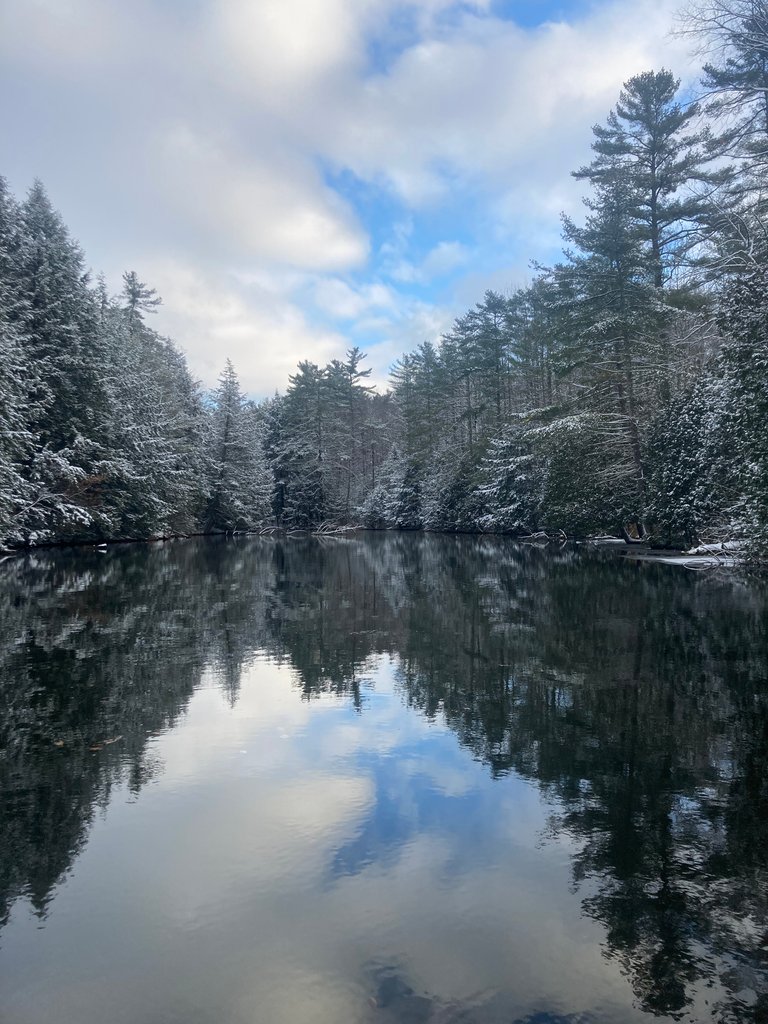 I'll end with another view of the blue sky reflecting on a still pond.
---
---