And the Truth shall set you free - One of us is Lying S2
One of the all-time greatest animated series on Netflix (in my opinion) is Bojack Horseman. Not just for its rash and corrosive humor, but for its genuine wit, and sheer relatability and similarity to reality. It's like the story-writers wanted to talk about real-life problems, and then they decide to tackle them through animation as it gives them a lot of flexibility. It's just so deep. I can't quite articulate it properly. In one of the scenes, Bojack, the main character of the show, said;
It gets easier, it does get easier, but you have to do it every day, that's the hard part.
That singular quote has lived with me for a long time because it makes so much sense. That's what the show is exactly about, "making sense".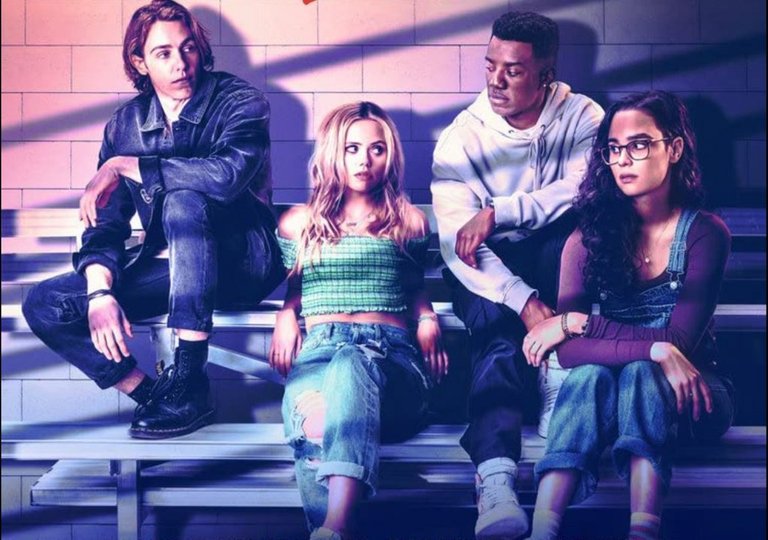 image source

I wrote about season one of this series a year ago (I think). It was a great series. The unraveling of events, with the fast-paced mystery, coupled with a typical teenager's inherent impulsion to do dumb things made it a decent watch. I also went in search of the book and found it. Started reading it, then abandoned it halfway (typical). The season came out a week ago or so, and I was pretty eager to see it. I saw it... and...
About
The TV show is about a group of teenagers who get caught in a web of lies, death, and endless tragedy. It started off when four of them ended up in detention with a sinister kid. Only for the sinister kid to lose his life from a prank gone wrong and the other four were suspects. The who series spirals from that very moment, as the teens continue to find ways, sometimes unconventional, to exonerate themselves from the trouble that never seems to end.
THE BAD
Not gonna lie, I was a bit disappointed with the second season. Unlike the first season, the second just seemed a bit too predictable. You knew they were going to make a bad choice, you knew someone was going to betray them, and you knew that was not going to happen even though there was this intense crescendo. It was endless. Certain moments were just implausible. I mean, who leaves a yacht with a dead body open for anyone to easily gain access to it? Makes no sense. Many similar scenes like that. Maybe I just set a bar too high, but it was quite noticeable. I got irritated at some point.
THE GOOD
The one singular lesson that I picked up from this show was that lying never stops. It was such an obvious message. Every single time the guys wanted to make the right call, they lie and then it leads to more lies, and on and on and on, so much so that it starts to affect their personal life. Like Bojack said at the being of my post, for them, the lying got easier, but showing and bearing the consequences was the hard part. The acting was good too. There were different profound moments of being humane, showing affection and all. It was beautiful.
STREAM OR SKIP
This is not the best TV show I have seen. I actually liked it. It had that mystery that makes you want to see the next episode and see how things turn out. It just gave that teen-mediocre-drama vibe. I would say STREAM. It is suspense-packed, and that really gets us going, so you might enjoy that.
Well, there you have it. My two cents on the issue. Hope you enjoyed it. If you have seen the show, tell me what you think in the comment section, if you haven't, you might want to check it out.
---
---