End Of the Road - Another bad Netflix movie to avoid
In one of my posts in retrospect, I spoke about making a list of shit tv shows and films on Netflix, or in general. We talk about great TV all the time, but we don't do the same for bad ones. At least it helps people know what to expect or avoid, amongst other things. This particular one is not actually bad per see, but it's just another average movie on Netflix, with a couple of big stars but a generic plot, and nothing special. So, on today's episode of shit Netflix shows, I share with you,
END OF THE ROAD
.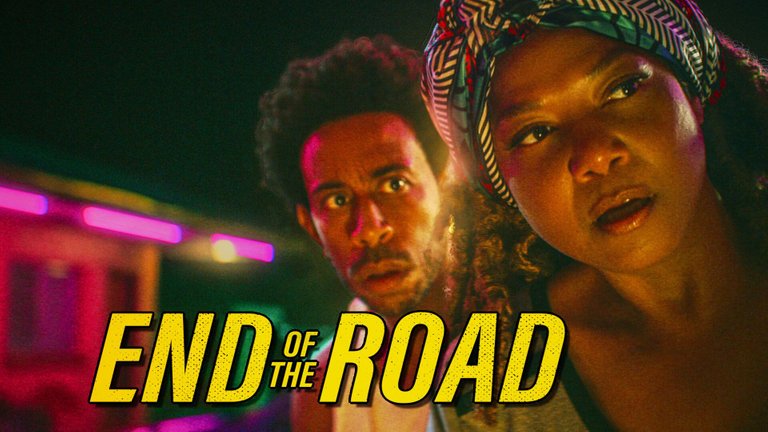 Image source

ABOUT
The movie follows the chronicles of a small family of four. Brenda Beaumont played by Queen Latifah, is the mother of two kids, a boy, and a girl, and she also has a younger brother. After spending a lot and eventually, losing her husband to cancer, she plunges into debt and she has to move her family from California to Texas. The kids sure as hell don't like it, but it must be done. Unknown to them, they are about to have a crazy adventure on their long road trip.
THE GOOD
One of the good things about the movie is that it has great actors, well, just two of them. Queen Latifah and Ludacris. Maybe that's not a good thing even, still, it has big stars. You know, thinking about it now, I honestly see no decent takeaway from the movie. Feels like a try-hard. The first part of the movie was decent, but what followed, sheesh; cringe as hell.
THE BAD
Oh Lord where do I begin? The script was bad, the plot and acting were so clumsy, and everything was completely ludicrous (pun intended). The lighting and coloring were not enticing at the very least. Oh my God, talk about the plot. From the very onset, you could quite tell who the bad guy was, but the producers just kept a weird mystery about him till the end. It felt so silly. Oh and the cliche, "every-white-person-is-a-bigot" thing. If the same thing goes for a black person, the movie would sure as hell receive a lot of criticism. Honestly, the movie just painted white people as racist assholes who don't mean well for black people, but that is hugely inaccurate, and I am not downplaying the existence of racism, just saying the movie was an attempt to paint what isn't.
STREAM OR SKIP?
I'd vehemently say skip. I know I might be going a bit too hard on movies, but the logic errors in this one was way to much. It felt like an unintentional comedy as Ludacris made subtle jokes occasionally. One time you're getting this horror, mystery vibe with the colors and sounds, next it's a complete damp-squib. So, if you are expecting some action packed, face paced thriller....NO. Lower your expectations if you have to watch this one, because it is just average. Felt like one of those movies where you make a movie because you can.
Well, there you haven't. Another underwhelming Netflix Movie. Nothing special, just a bunch of guys doing copy-paste and whatnot, and boom, a movie. Thank you for reading. Cheers
---
---