LEVERAGING THE INTERNET - why?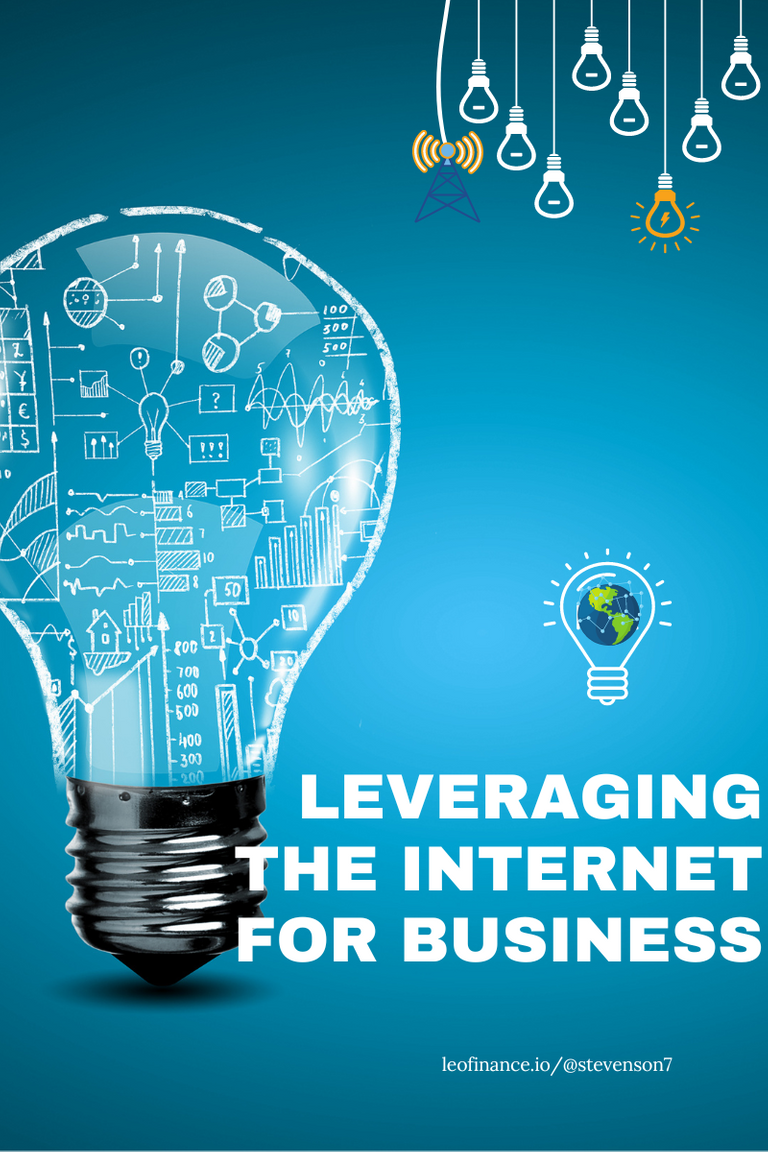 I was speaking with my sister a while back, and I told her about my idea of starting a business. I have a number of ideas, one of which was a coffee shop amongst other things. One thing I did study was market feasibility and market risk. The local market is pretty saturated here irrespective of what one wishes to venture into. I finally settled for the food business. I realized that to complement our abilities (me and my sister), I had to make a choice that'd play to both our strengths since we're in it together. She would be the kitchen genius (that's a compliment FYI) while I'd focus on managing our online presence. I saw a gap in the market and thought I'd maximize it. So, the food delivery idea was birthed. It would be limited variety at the start but offer people a pretty affordable breakfast/lunch without denting a hole in their pocket. We had an extensive discussion but the whole thing is on hold at the moment as I am without adequate capital. During our discussion, one of her concerns was marketing and how to get the word out there; hence, how this topic came to fruition.
There are tons of ways one could use the internet for good to help a business, work, investment, etc. It's just as easy as having the right information. So I'd be sharing the three key ways to achieve one's goal for maximum profit for one's business or investment and how the internet plays a vital role.
Having an Online Presence - This is the main idea of the Internet. It affords you an avenue to put your work out there at little to no extra cost. It simply improves overall visibility thereby providing an avenue to reach customers and potential customers.

Using Data Analytics - There is no way I would 't add this for sure, haha. I am a data analyst so I know how important Data is to a business. Collecting data, analyzing them, and identifying trends and patterns to help make more informed decisions; all these are what make the Internet a great asset to a business owner.

Remote Work - This well compliments me and my sister. She'd do the magic in the kitchen while I'd manage the online presence. This encompasses, digital marketing, customer value, and relationship management, communication and collaboration, etc. The internet helps you have access to a pool of talent and opportunities from anywhere in the world.

There are tons of ways and reasons how and why a typical business owner or investor should take advantage of the internet to maximize profit and potential. It's limitless. Like I always say, all you need is one piece of information. Gotta say, Writing finance and business content has been really enlightening. Well done to the Leoglossary team. You guys have done an incredible job.
Posted Using LeoFinance Alpha
---
---