Senior Year - WHAT IN THE WORLD IS NETFLIX DOING?!!!
I think we'd all agree that there is this certain level of bias in everything we do. I mean, we're freaking humans. In this context, it's watching a movie or Tv show. When you ask someone what they think of a movie, they tend to give you a subjective response sixty percent of the time, and that's not because they are dumb or because they prefer to do that or anything, it's basically just how "they" perceive it. Like every other thing in life, when it comes to judging a movie, a whole lot of other external factors can actually affect how we interpret it. It's one of the reasons I eased up on writing 'reviews' on anything. I'm just going to share my opinion; my view. Enough gibberish. Why are we here? Yeah, well I am here again to help you decide whether to see this particular new Netflix movie or not, so let's get right into it.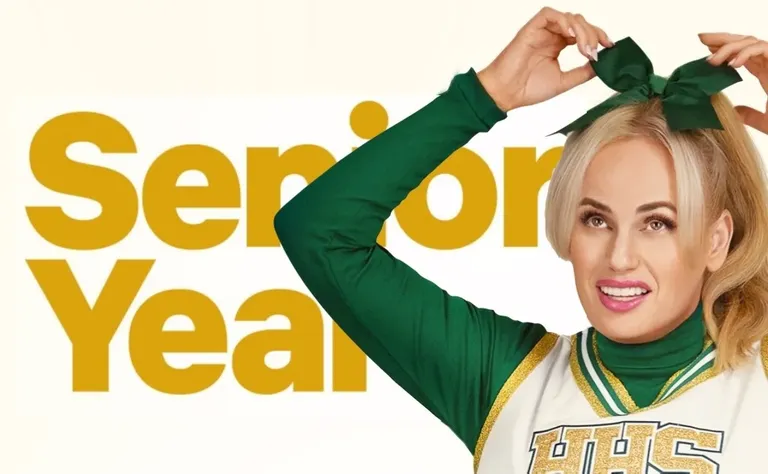 Image source

SENIOR YEAR?
Yeah I mean, wtf is this title. So this is a movie about a girl in high school who just moved to a new place but is finding it hard to fit in (insanely cliche but okay). She then takes it upon herself to become the most popular girl in school and become prom queen. The former, she was able to achieve, the latter, well... it's complicated. As the cheerleader (cheer captain), she took center stage, but as she was about to do her signature move, her jump was sabotaged by a colleague. She fell down and into a coma for twenty years. After recovering, she returns with a feeling that she has a score to settle.
THE BAD
I had trouble deciding whether to start with the good part of the movie or the bad part. Well, this movie definitely had some flaws. First off, this movie is tagged as
Comic
. A freaking comedy??!!!!! They've got to be joking. The only time I actually, legitimately laughed was at the very end of the movie, after the end credits. There was this silly sexual innuendo. Freaking hilarious, don't judge me, lol. Some of the scenes were in-plausible. I mean, how do you sabotage and almost kill someone and the movie never talked about it the whole time. This felt like a movie that was made for the oldies.
THE GOOD
The whole saying of 'everything that has a beginning, must have an end' also works in this instance. There were some glimpses of excitement in this movie. First off, I loved Rebel Wilson's acting, and of course her Aussie accent. Yeah I'm biased, but what can I see, I love people's culture and all. The movie really drove home the message about the vain and pointless pursuit of fame and popularity and how it can be detrimental to a person's life. Although it was weird how Young Stephanie's character turned from mean and rude to the newbie, to, 'f*ck yeah, go baby go', but I liked how the movie made her character take a stand against her mother. Sometimes even one's parent might be leading one to doom. If there is anything we learned from this movie, it's that you should never believe anything you see online and don't try to base your life on it.
STREAM OR SKIP?
Bloody skip this. Not worth your time. Although like I said earlier, it might appeal to certain people. It's how life is. BUT, looking at the basic criteria of judging a movie, it's not much of a hit, to be honest. What the hell is that musical at the end of the show???!!! Maybe it's your free day, and the kids are out and you've done all there is to be done in the house, and you have some free time, then and only then should you consider this.
Till next time, cheers.
---
---