TAKING DOWN THE DRAGON - DIGITAL ART

I remember when I started taking digital art classes. That was about a year ago. A friend borrowed my drawing tablet and I completely forgot about drawing and stuff. Not only do I need more lessons, but I also need to practice more. So seeing the
Zealy-Leofinance Campaign
, It was the perfect opportunity to do something. I did get some help from my teacher though, lol.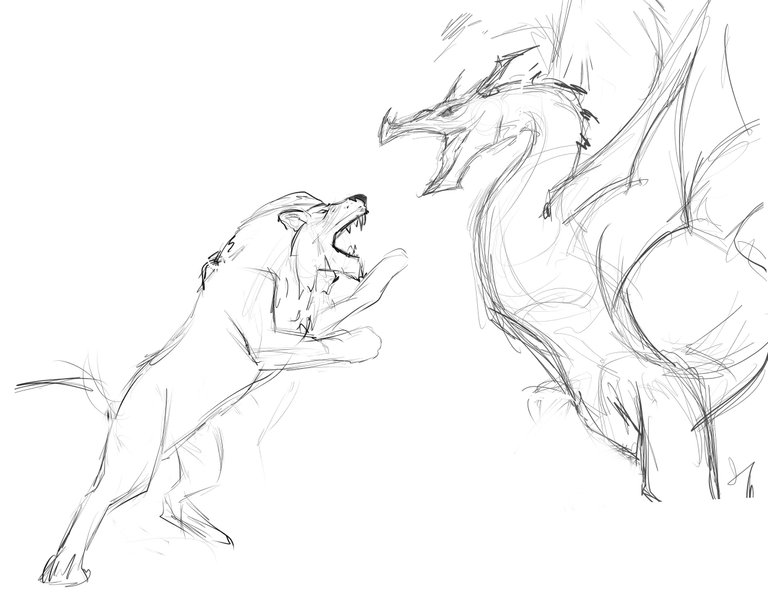 The first task was sketching. This wasn't too difficult for me, as I used just ran through it just to get an idea of what I wanted. The earlier sketches were worst than these.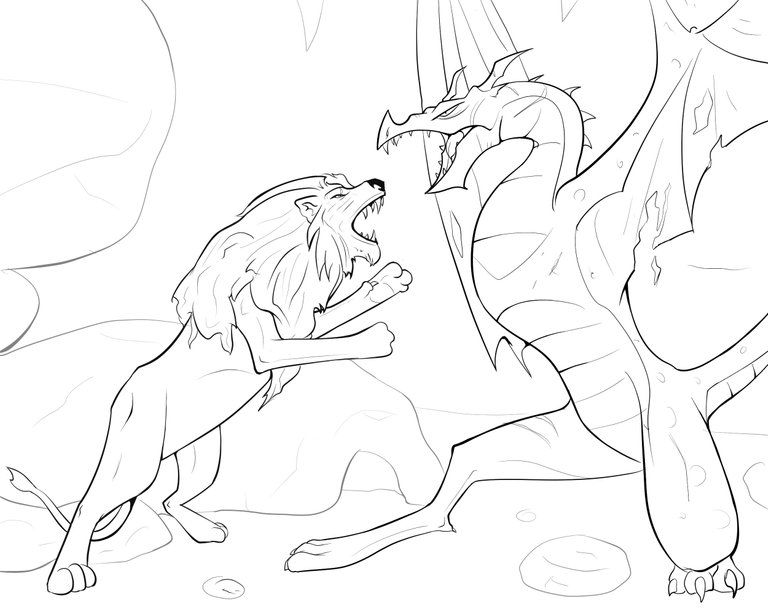 Then I did the line art. I wasn't very good with this though. The curves and the angles of the legs were a major challenge. Again, a lot of control Z in this one as I tried to create a decent scenery. I had help here too, to add some backdrop and all.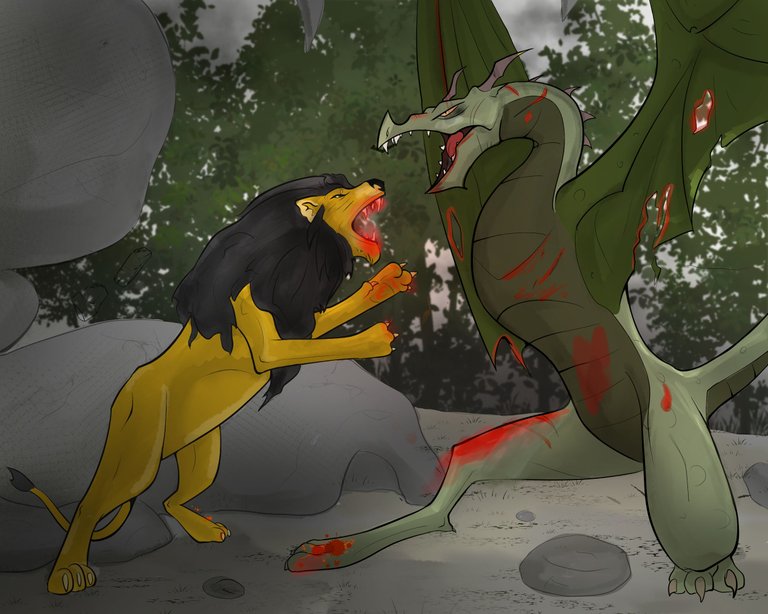 Finally, the art. I'm shit at coloring though so my boss did almost all the coloring. Also For the colors, I try to add some red coloring to show blood on the Lions teeth, claws, and on the dragon's body. Adding the blood was easy as it fully depicts that the dragon had suffered damage from the Lion which is the original intention. I wanted it to look as believable as possible in the most minimalistic and basic way. We have come so far. I would be sharing more of my art journey going forward, but don't expect it to be near perfect or at this level for now. I made the design with clip paint studio and finished off on Krita.
---
---