Equipment highlight- learn all about.....

Introduction
I wanted to start sharing some information about the equipment we use. We have so much equipment it is great to reflect on what we use and how we use it. Today I wanted to talk about the Stylophone, a quirky/annoying toy-synthesizer from the late 1960s. In the Stick Up Boys secret hideout we have a modern re-make, and it has a starring role in one of our first commercial releases, "Turn Me Up":
(Unsupported https://open.spotify.com/embed/track/1jZCblCpj66FJayb3faktg?utm_source=generator)

What's that noise?
Here's a picture of the stylophone (from music retailer Thomann):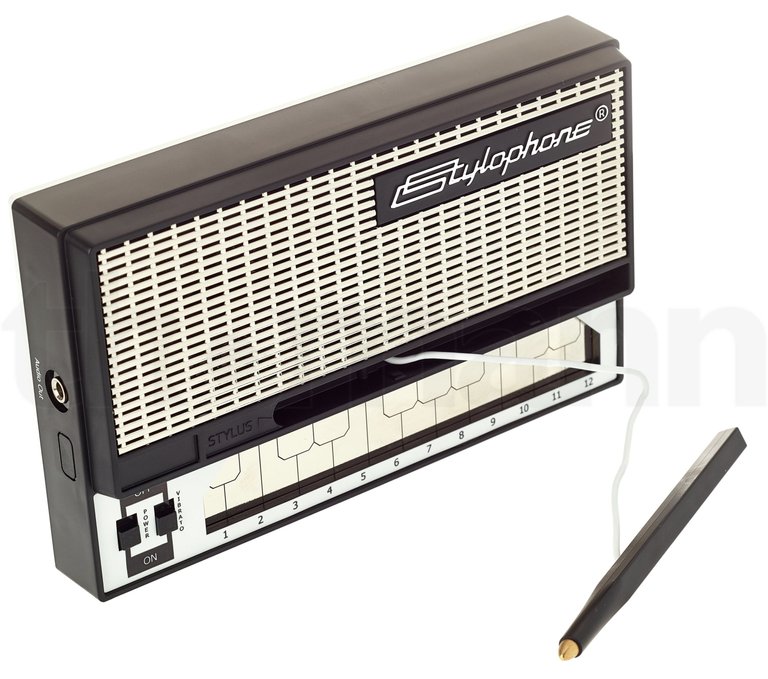 You play it by pressing the stylus (pen-looking thing) onto the metal piano-strip. This completes a circuit under the 'keys' and makes a tone that comes out of the speaker (under the white plastic grill). It will only play one note at a time. The cord that connects the stylus and the instrument itself does not serve any function other than to stop you losing the stylus. It's powered by 3xAA batteries. I'm not sure how you would descibe the sound, but in our song Turn Me Up it's something like Duh Duh Duhhh De De Duh Duhhhh.........
It does have a 3.5mm audio output, but for this song I recorded @stickupboys awesome performance with an SM58, through our audio interface directly into Cubase. We had the vibrato on because well, vibrato is almost always awesome.

Turn it down?
Ok, so perhaps it's not the coolest sound ever, and the performance options are fairly limited, but with a dash of creativity, and some Stick Up Boys magic, I think it really works in this song. What do you reckon? Stylish and sexy, or straight to answerphone?
If you have a great piece of music equipment you think we should have a look at then leave a link in the comments.
Big up all the music in the world!

the Stick Up Boys
Connect with us on different platforms - https://linktr.ee/StickUpBoys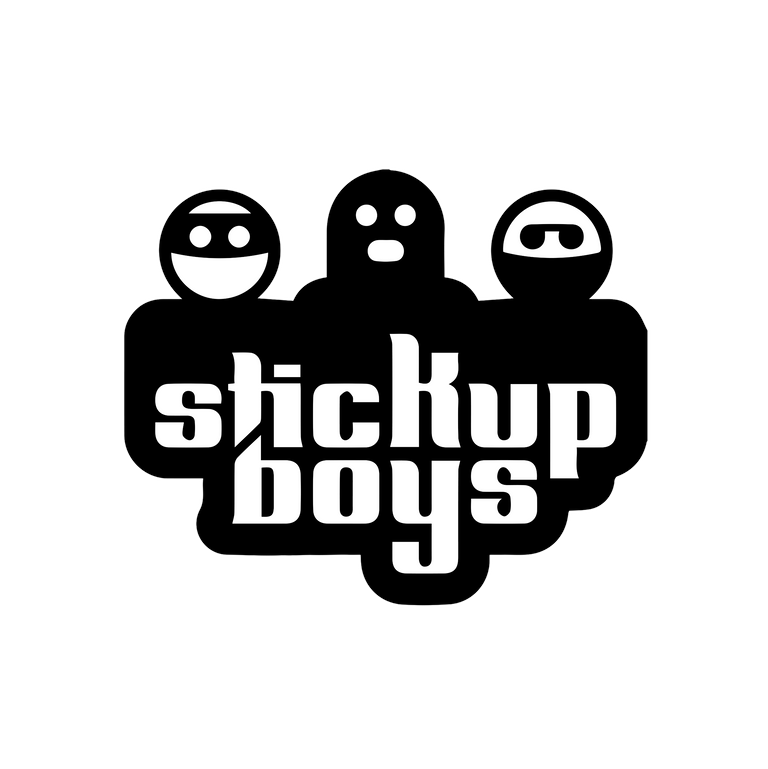 ---
---