A Tale of Two Italian Towns in Mexico

Last weekend my wife and I decided to go on a little sightseeing excursion in our vicinity. We took her mom and aunt along, so it had to be an easy and chilled trip, that also provided something interesting to see. The destinations we picked were both on the outskirts of the city of Puebla: Val'Quirico and Chipilo.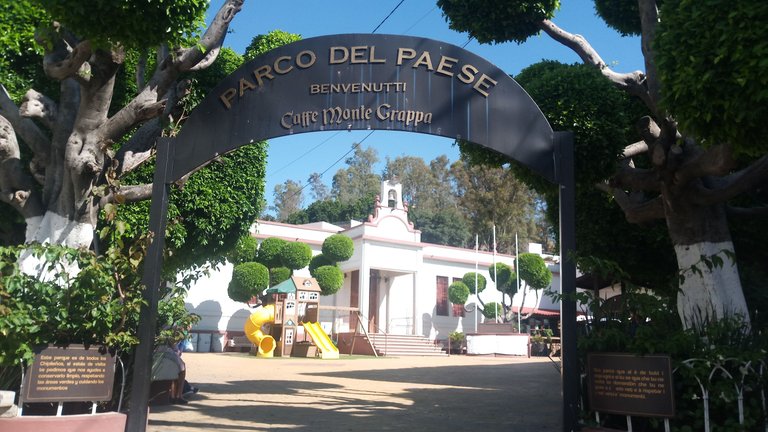 The Authentic and the Original
Both places are known to be "Italian villages" with one huge difference: While Chipilo was actually settled by Italians in the 19th century, Val'Quirico has been constructed in very recent years to look like a typical Italian town, after a private club had gone bankrupt and sold its large property. As such it is populated almost exclusively by tourists, with everyone else working in the tourist industry. Though I expected the place to have a fake feel about it, at least I knew we would see a striking difference to the typical Mexican small town. With Chipilo it was the exact opposite: though the differences to any other town would be very subtle, if at all present, at least they would be based on real culture. In either case I was looking forward to seeing them.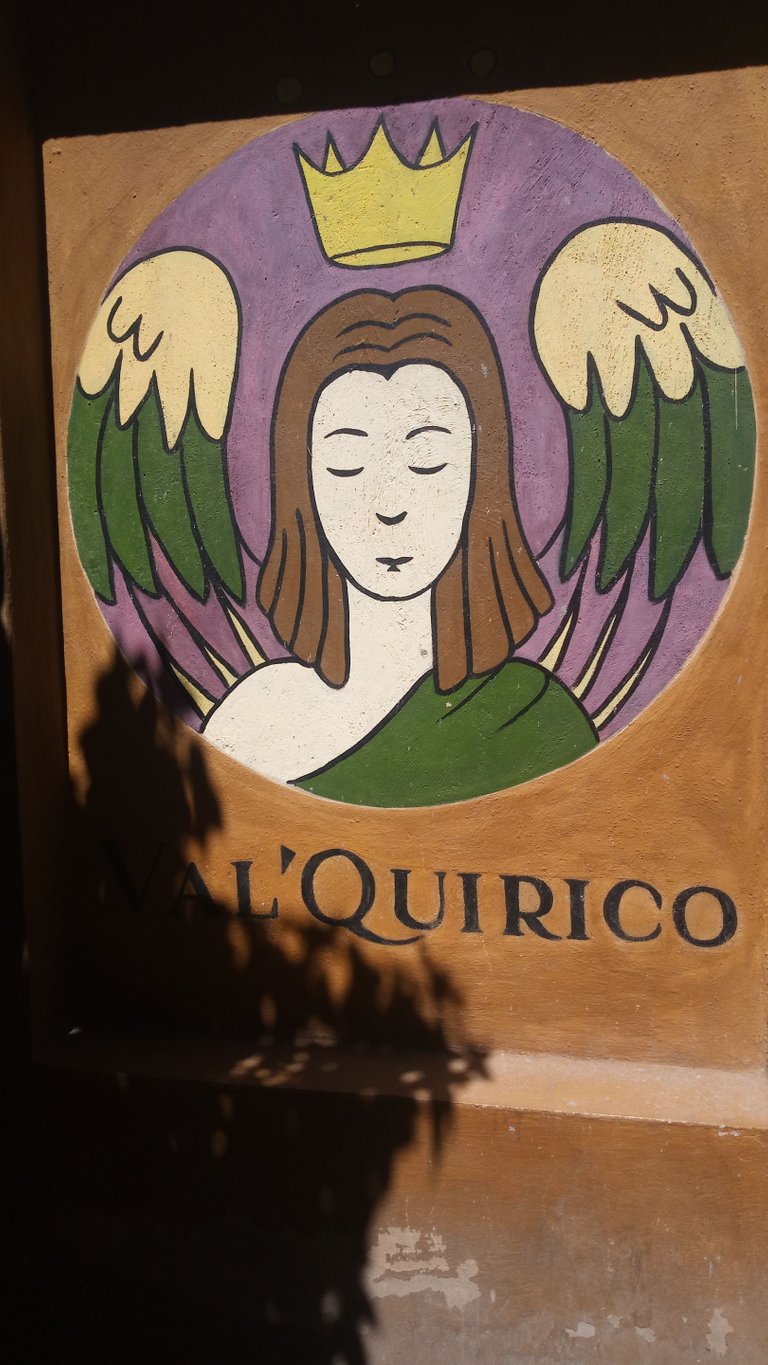 Val'Quirico: Fake but at least Not Plastic!
To give credit where it's due, it was our fellow Hive blogger @travelshots who inspired me to check out this place, after posting about it a few months ago. Judging from his pics it seemed like the town was for real in trying to appear exotic, and they seemed to have pulled it off in a credible way. So even though on the way there we kept bringing up Las Vegas or Disneyland as examples of fake structures, in the end I was impressed by the serious brickwork, stone masonry, massive wood, and adobe employed ... along with plenty of concrete of course, which they managed to hide very skillfully.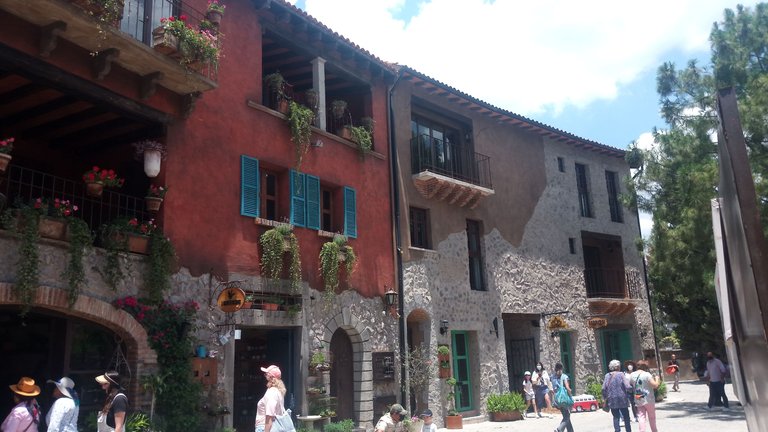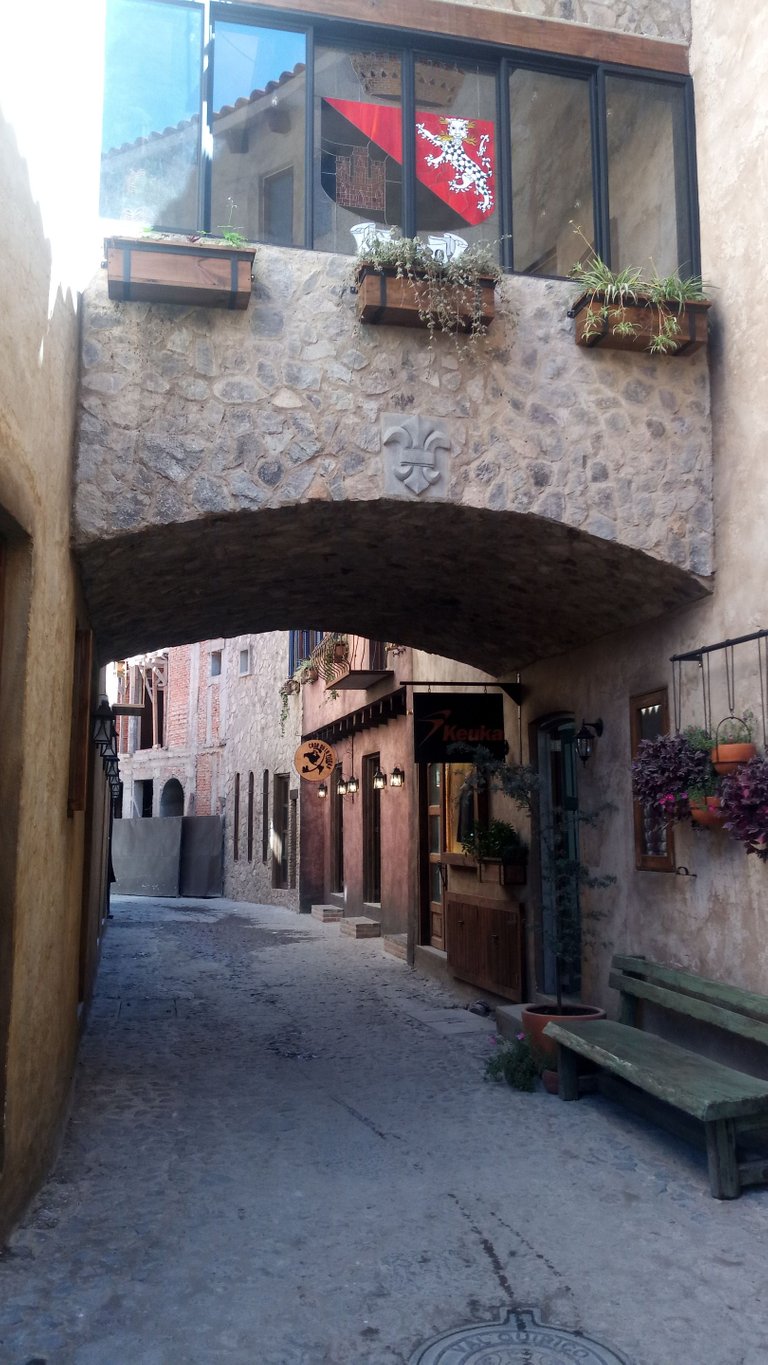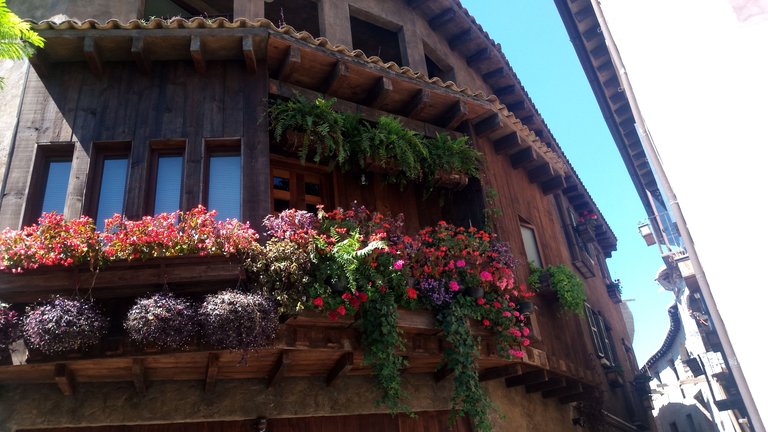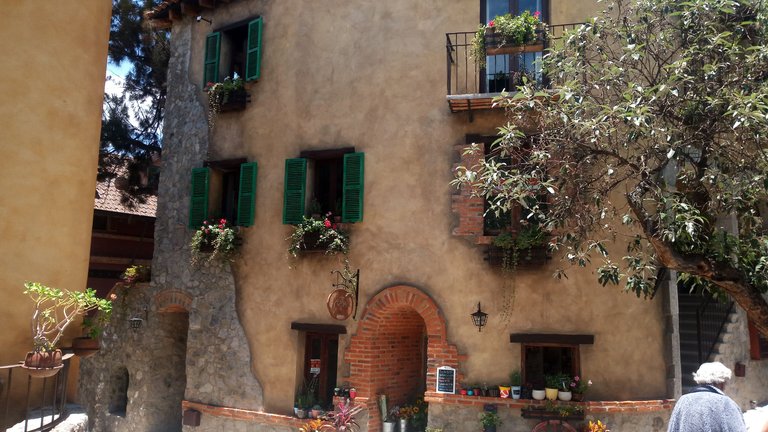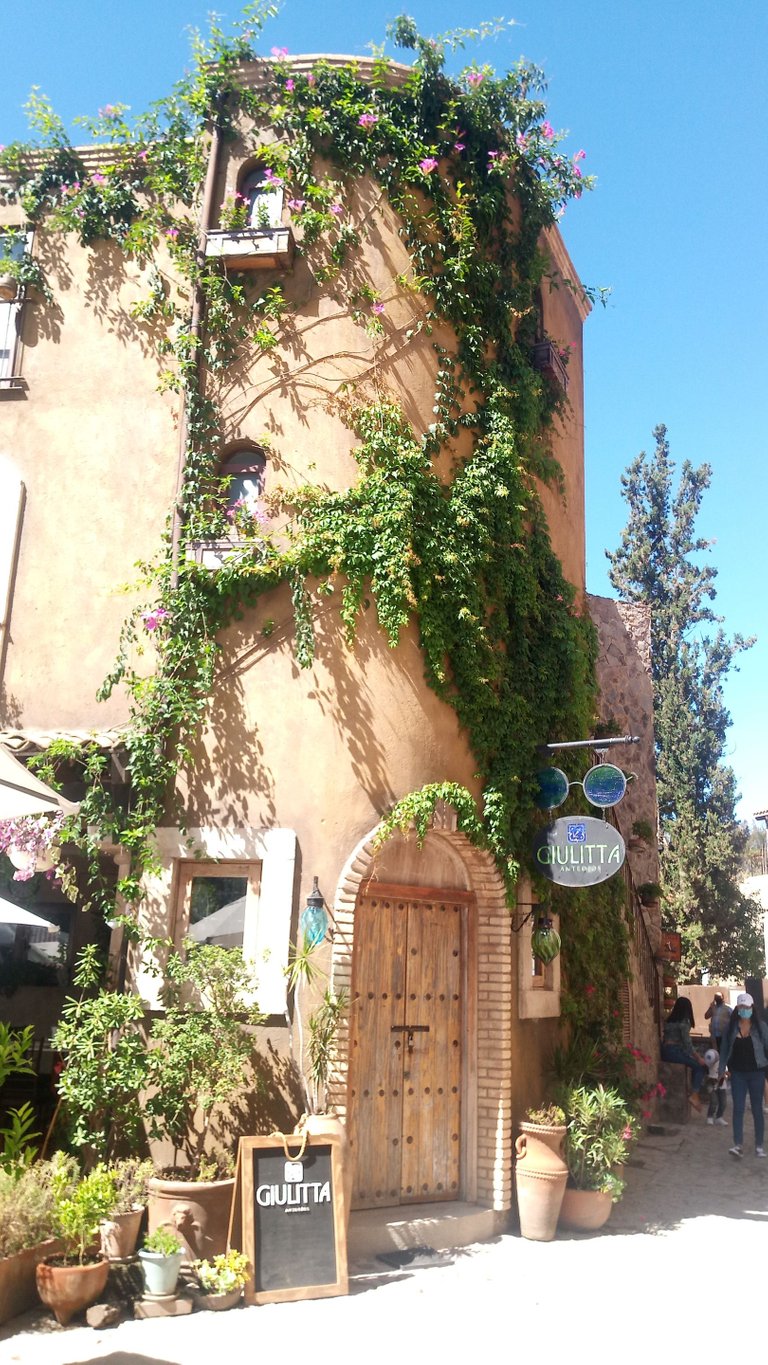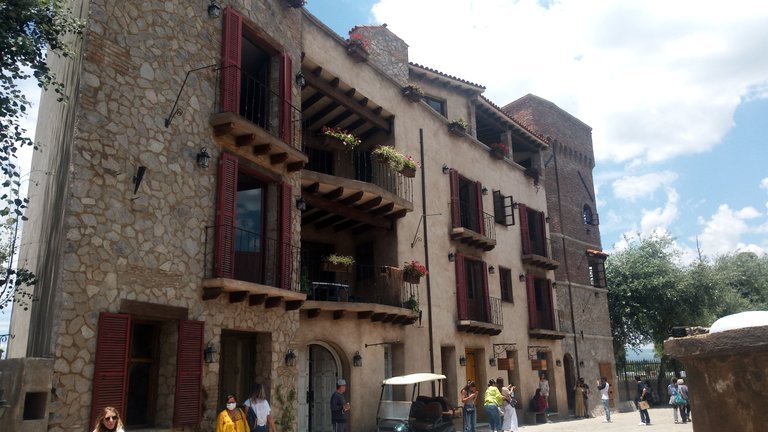 For fans of architecture or (natural) building, Val'Quirico provides a feast for the eyes, and those who are interested in real estate investment may be impressed at the potential opportunities. Being a recently built tourist site, there are numerous realtors advertising that while the price of an apartment may be comparable to Mexico City, renting it out on a nightly basis will ensure an incredibly quick return. Great! This has apparently prompted lots of investors to funnel money into this town, and new buildings seem to be rising out of the ground on all sides, all in the same allegedly Italian style.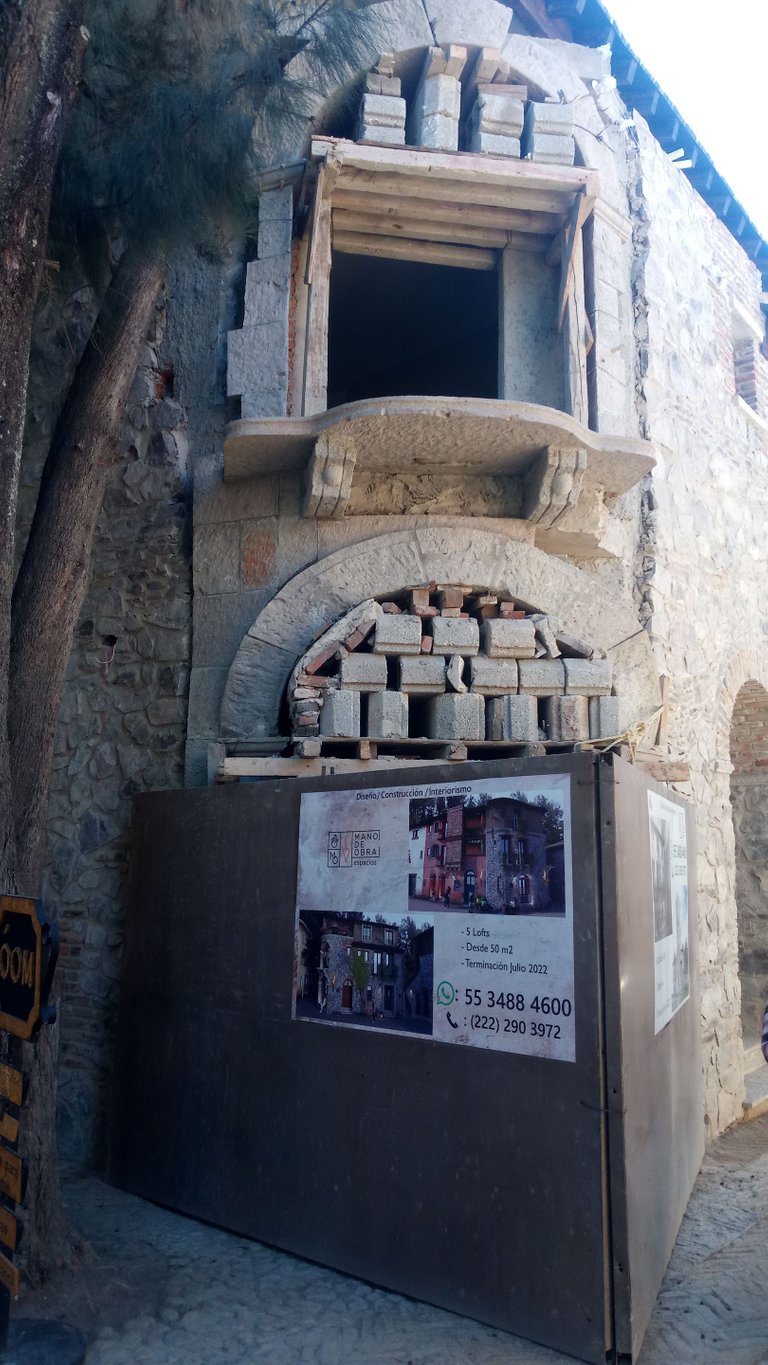 Of course being a tourist hot-spot it was impossible ignoring the droves of tourists, apparently not just from Mexico but around the world. To cater to their wishes, there were lots of cafes, restaurants, boutique shops, and plenty of live music. Trying to appear "Italian", these musicians hardly played Mexican rancheras or banda tunes, but instead classical music (with a bit of nostalgic pop) on string instruments.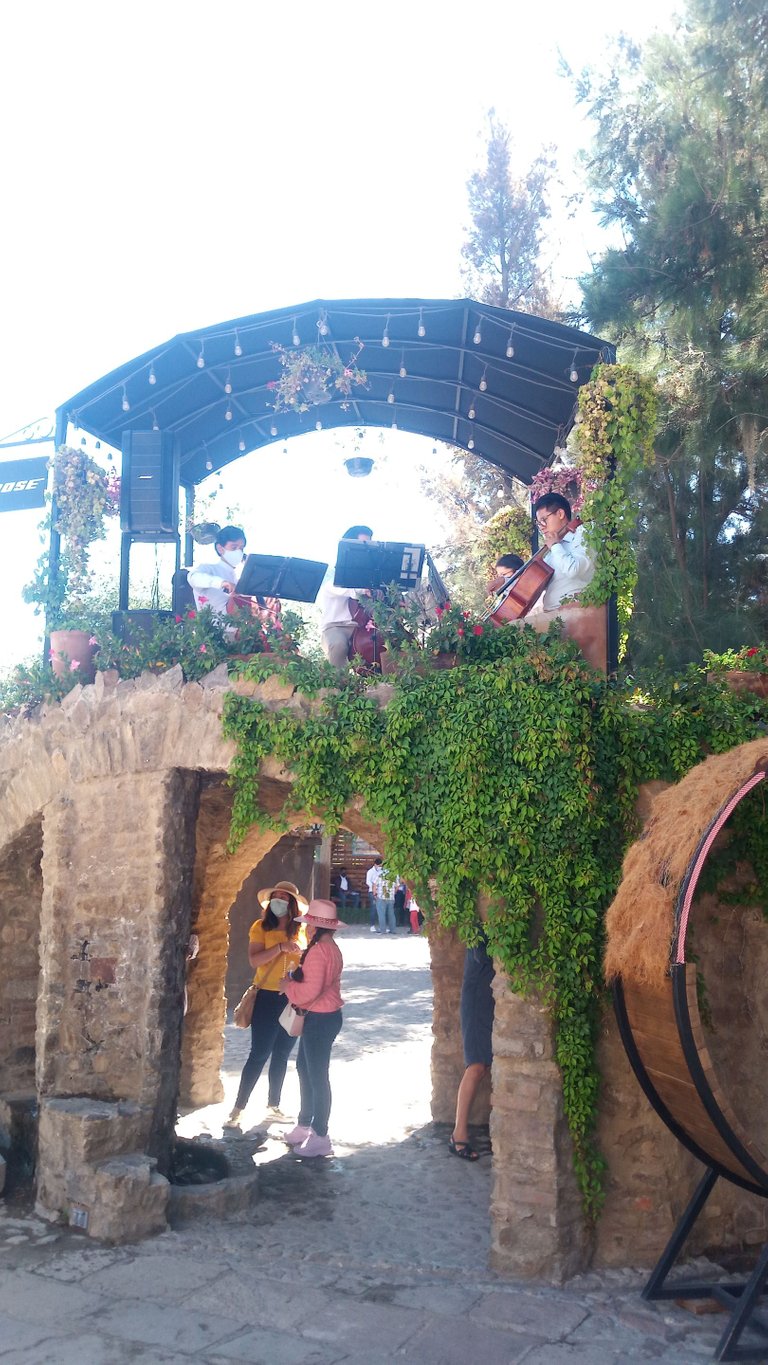 Chipilo: Italian by Origin, Mexican by Location
Once we explored Val'Quirico to the last alleyway (the place is really not that big), and eventually got tired of the tourist crowds, we decided to take a look at another Italian town, this time with real Italian history. The drive from Val'Quirico took only about half an hour, though we had to really make sure we'd arrived, as the town pretty much blended into the surrounding townscape.
The original settlers of Chipilo came from the Véneto region of Italy in the late 19th century, at which time the town was completely isolated from Puebla and its neighboring villages. As a result, the inhabitants maintained their cultural identity, so much so that half a century later they were recognized by Mussolini, who donated a school to Chipilo. Most interestingly, the town developed its own ethnicity, including the language Chipileño, a mix of the Véneto dialect of Italian, and the local Nahuatl of the region.
Unlike Val'Quirico, the town of Chipilo felt very Mexican in total. There was a church and an adjacent park, looking not much different from most town centers in Mexico. However, we noticed a few very subtle distinctive features: There were plenty of more-or-less Italianesque cafes and restaurants, advertising cheeses and tiramisu, and the Venetian symbol of the winged lion seemed to be everywhere. Also the center park had Italian written all over it, literally, in forms of signs. Having been tired of walking around in Val'Quirico, we sat down at a cafe to enjoy some espresso with Italian ice-cream, just like one would do in Italy.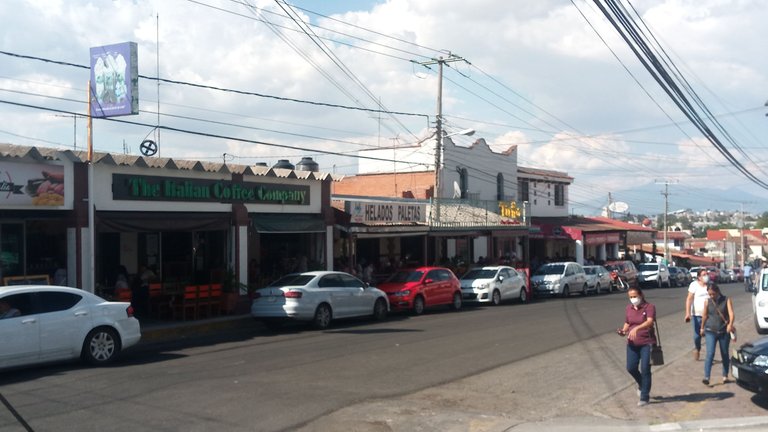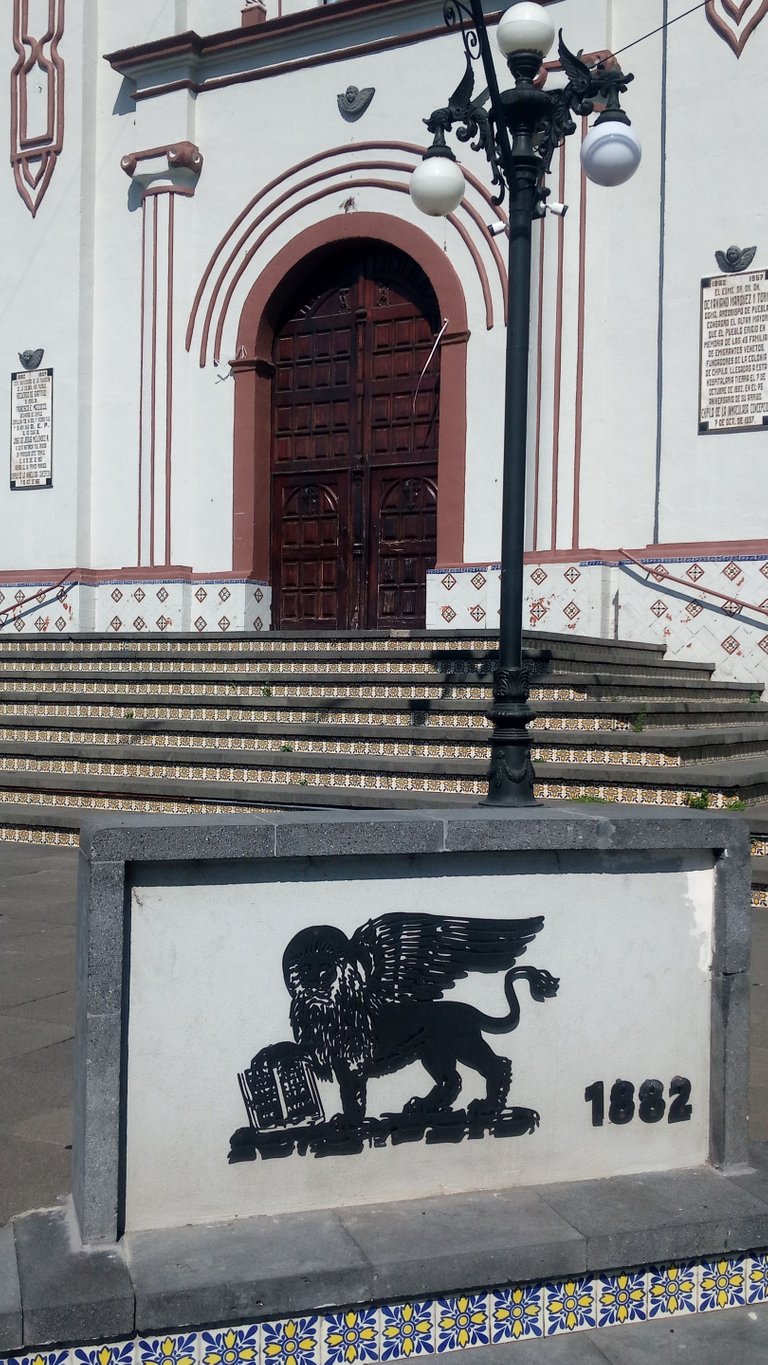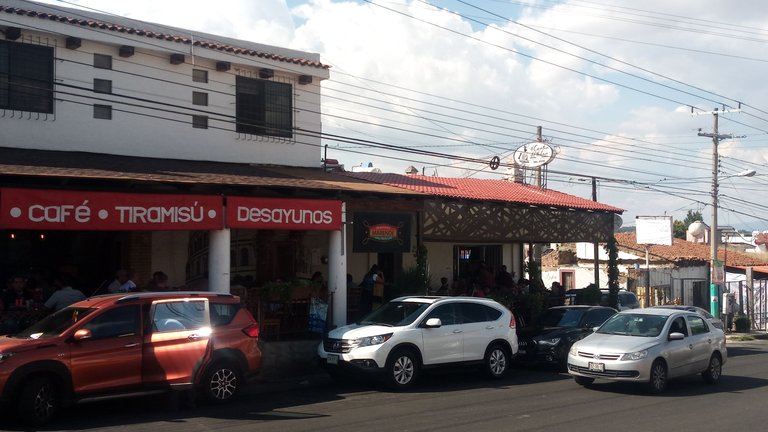 Though the visual appearance was less exciting here than in the fake Italian town, in the end it felt more real. And at some point we even got to hear some people talking in ... what we guessed must have been Chipileño, as it sounded really like a mix of Italian and some indigenous language.
---
---