Inconveniencing Others With Issues and Potests - EcoTrain's Question of the Week
What a question for this week! How could I not have an opinion on it? In its current Question of the Week @ecotrain is asking us whether Activists Who Inconvenience The General Public Are Justified. Well, let's see... There is a whole list of answers that are popping up in my mind right now, all depending on how we look at the topic. What do we mean by "inconvenience"? Who is the "general public"? And what kind of "activism" are we talking about?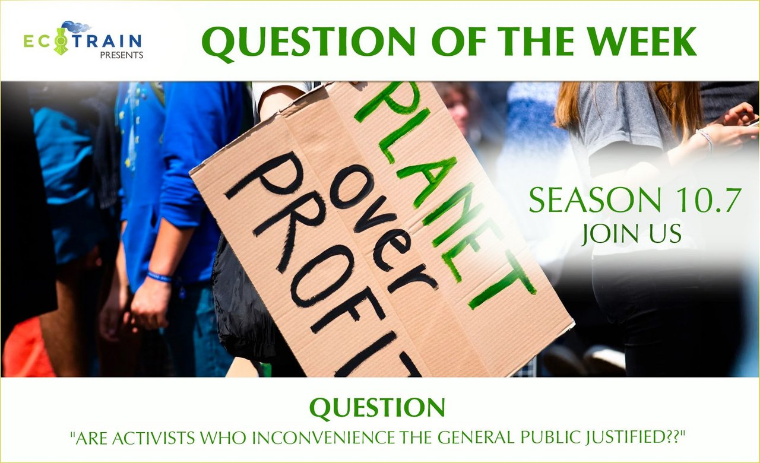 image source
Okay, the last question is made abundantly clear in the prompt post: the example cites the cases of Insulate Britain and Extinction Rebellion who have made it into the news by blocking traffic. And the general public in these cases are probably people on that highway who were inconvenienced by said protest. I couldn't help laughing, because I remember being inconvenienced myself in this exact same way a few years back, by a teachers' protest in Mexico City.
A Personal Story
They were in the public education system, and had been promised a meager raise to their abysmally low salaries for several years. And that year... after having kept their hopes up, they were told once again that there was no money left for a raise. So they took to the streets. Meanwhile I could not access the corporate offices where I myself was supposed to teach a language class. As a result I missed out on being paid for a 90 minute light-hearted chat, which may have been more money than what my marching colleagues got for a whole day of k-12 classroom management, plus preparation, plus homework, exams, etc... (all seriously hard work, as I am well aware of). Still, at that moment I was quite upset at their protest, and didn't feel the least bit of solidarity with them. Anyway, I just wanted to relate the irony and the complexity of the situation.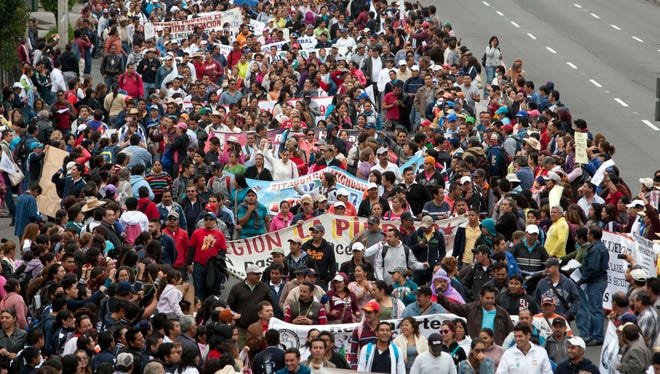 image source
Permission for Protesting?
One of the reasons that their protest managed to wreck havoc on the already chaotic inner city traffic of Mexico City, is that it came right out of the blue. Okay, that's not true, anyone would have predicted that this would happen... In fact, the teachers themselves may have threatened it in case their request for a pay raise was rejected. Still, when they started marching they sent the police scrambling to close down avenues and frantically try to redirect traffic to alternative routes, by itself causing more disturbance than the march. "But how can they just have a protest without a permission?" my inner German was wondering. When I told my wife, she almost lost it laughing: "Isn't that the whole point of a protest, that you do it without asking for permission?"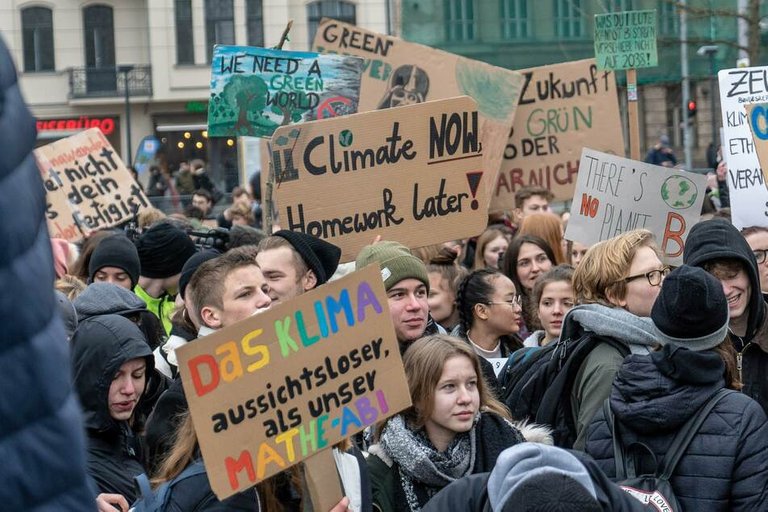 image source
Thinking about it, I had to admit that she had a point. What the Germans call "demonstration," is always well organized ahead of time, announced to the authorities, including the exact route they are planing to march on, so they can accommodate traffic and it won't cause too much disturbance. The result is more akin to a Sunday walk in the park, or maybe some folk festival. Sure, they carry signs and chant slogans, but it's usually very orderly, peaceful, up to the point of being boring. This also means that they need substantial numbers to be even mentioned in the news, and so I have always questioned how effective such a march actually is in bringing a message across... not to mention having their demands met.
The Issue Is Irrelevant
Okay, so maybe it is necessary to inconvenience the public in order to be heard. And I can imagine the frustration of climate activists who keep going on marches for years, only to be completely ignored not only by decision makers, but by most everyone too. What makes the situation worse, is that they are doing it for all of us! Our climate concerns everyone, not just those who need more money to survive. So in the case of Extinction Rebellion and even Insulate Britain, they have my full sympathy. But here I should add that in principle every cause should be treated equally. Or who am I to pick one over another?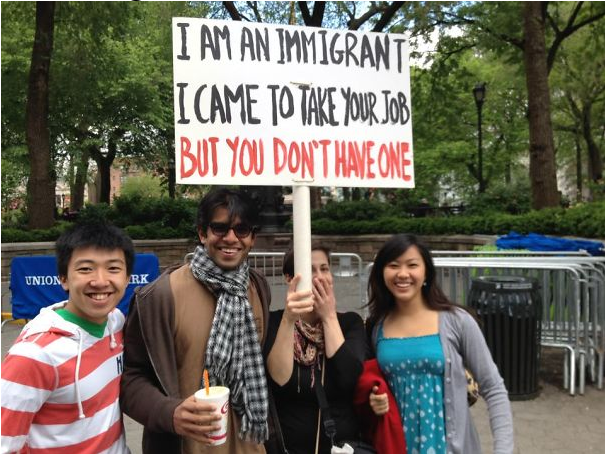 image source
If we decide certain issues to be more valid than others, that would be the end of democratic discourse. If some group were to protest for forcing everyone to drink a cup of mint sauce every day, I still think they should have the same right to demonstrate for their outlandish idea, even though I am against force-feeding by principle, and despise the taste of mint with a passion. And sure, if one group can inconvenience others, then everyone should be allowed to... of course up to a certain point!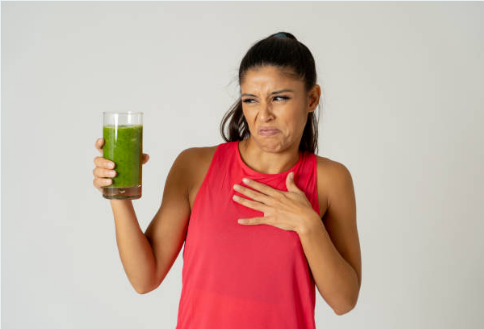 image source
Levels of Inconvenience
This brings us back to my question at the beginning about what "inconvenience" means. Being late for work (or your date, or your grandma in the hospital) is bad enough, but sometimes a protest brings physical damage with it. As much as I dislike fur coats, I think throwing blood on someone wearing one oversteps the line of inconvenience. (Not to mention, it's probably as counterproductive as you can get, since the affected fur coat wearer is most likely to get another one!) And yes, then there is the whole smashing of windows, tipping cars, and burning down whole blocks in angry protest. I don't think I need to get into how bad all these things are, no matter how noble the cause might be. Though in these cases I should acknowledge the desperation that may drive people to do these things. Not that it excuses destruction in any way, but it should be treated as a serious warning sign that something is really going wrong.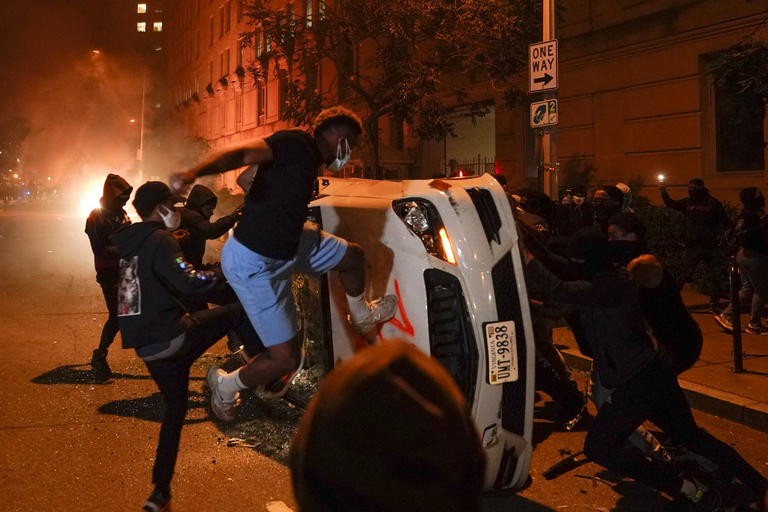 How Effective Is a Protest?
One of the issues mentioned in the QOTW post is whether inconveniencing others will help find supporters of the cause. Speaking from personal experience, I'd say no! But then again, I don't think that's the idea either. As I said, getting into the news might be more important, raising awareness by any means possible. But even then, I kinda doubt whether many people will be prompted to join the cause, simply because they saw people protesting on TV. And as for their goals... I'm even less sure about them.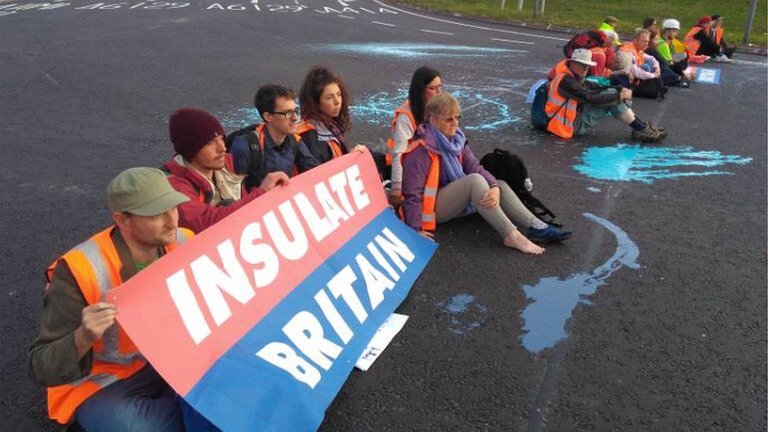 image source
Insulate Britain may actually speed up the process of forcing homes to be decently insulated, but that's because it is something that has been on the way to begin with. (Though honestly, the real problem they are inadvertently highlighting is a deeper rooted one having to do with limited home ownership. - Clearly if people owned their homes they would insulate without being forced to do so.) As for Extinction Rebellion, my doubts are much greater. Are they actually going to affect the ongoing climate change by forcing the powers that be to implement radical changes? Maybe it's just me, but I really don't see it happening. Still, if they want to protest by glueing themselves to the pavement, let them have it. It may cause the rest of us some inconvenience, but at least we can be sure that our freedom of expression is protected.
---
---