My cryptocurrency experiment with Cryptex24/HE/Binance : Day 1
Today I decided to start a great experiment - to check how much can be earned by cryptocurrency trading with help of Hive-engine, Binance and, of course, Cryptex24.
The last exchange is especially interesting for all Hive investors as it not only gives opportunity to trade Hive and HBD but also has Hive-Engine tokens, such as CRYPTEX (C24 Cryptex exchange Token) , BEER, CBM (CryptoBrewMaster game) and LEO. Also it has very interesting for investing token ASH (I will talk later more about it).
My target will be to increase balance of Hive tokens and the duration of the experiment - 30 days from this date :)
If this experiment is succefull I'm going to launch own token that will allow other Hiveans increase own balances of Hive :)
So, my initial balance/portfolio on Cryptex24 is following:

As you can see from this screenshot, at the moment I keep mostly CBM and LEO and small amount of BTC and BEER.
Time to look at the charts:
BEER
Cryptex24 :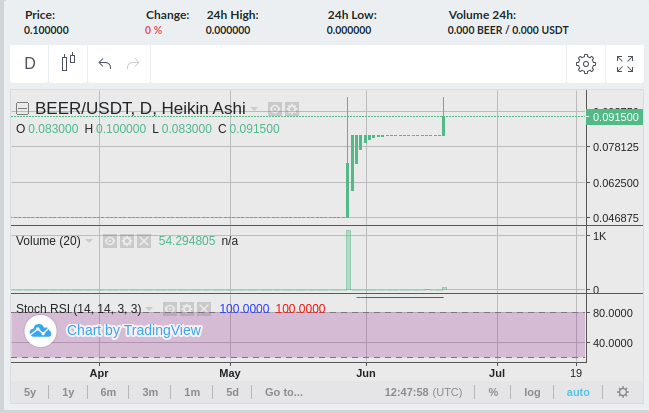 HIVE-ENGINE: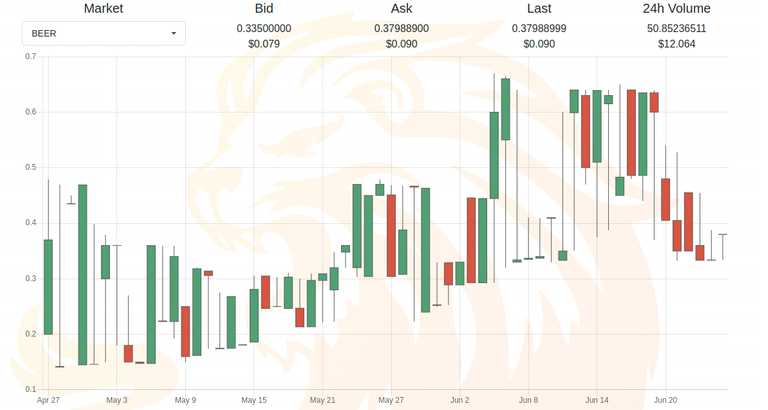 I found there is sometimes good gaps between prices for BEER on Cryptex24 and HIVE-ENGINE (once I bought for 0.047 C24 exchange and sold for 0.10 on HE) and that is why this coin is still in my portfolio. Now it looks to be going to test the level 0.45-0.47 HIVE/BEER again and the behaviour at that level will let me know
whether I will continue to keep it or not.
CBM
If you didn't invest in this token earlier, you'd better hurry up. The game is about to launch pretty soon and charts say CBM is good investment at the moment:
Cryptex24 :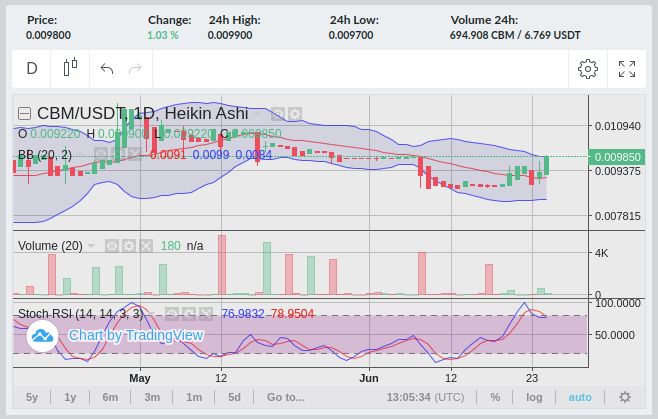 The pair CBM/USDT is traded above the middle level of Bollinger Bands and I expect the 0.011 USDT (+10% from current level) as first targer
HIVE-ENGINE: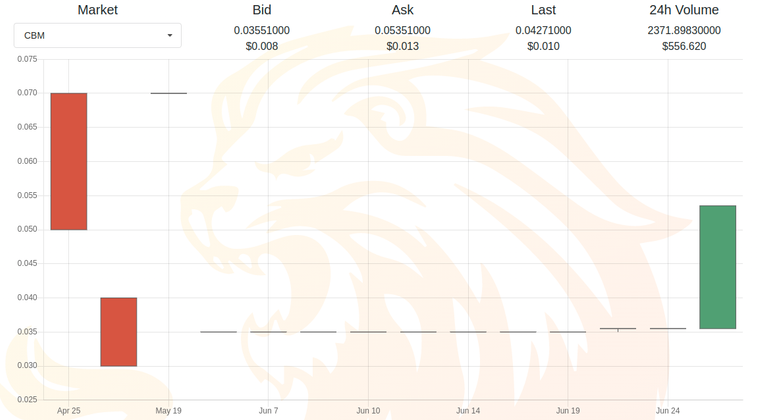 The trading history shows that delay with the launch of the game had some negative effect for CBM price but now last green candle says all is good :) I do believe that Cryptobrewmaster game will be great, funny and unique and that's why I hold CBM in my portfolio and I'm pretty sure that after reading the post Invest in Cryptobrewmaster Beer Brew v 0.1 | Lets celebrate upcoming Alpha Version with an ALPHA BEER you will do the same :)
LEO
In the recent interview of @rollie1212 with Khaleelkazi - a creator of Leo Finance community @Khaleelkazi said:
I think the coming 3 projects will really surprise people on Hive. Especially #3.
These news and current situation on the charts (I think LEO token at the local bottom now) let me expect the further growth of LEO value.
Cryptex24: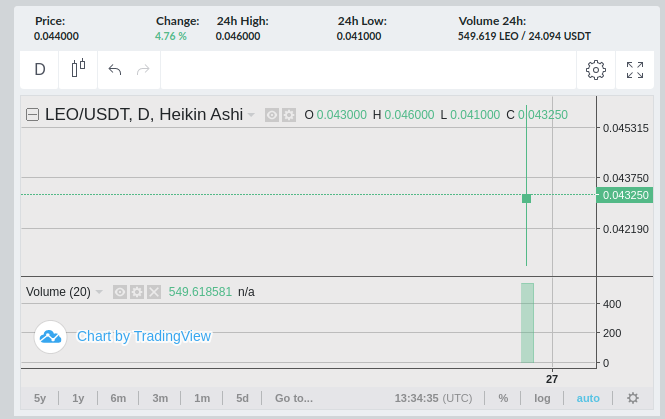 Here we can see that after launch on Cryptex exchange LEO holds its position.
HIVE-ENGINE: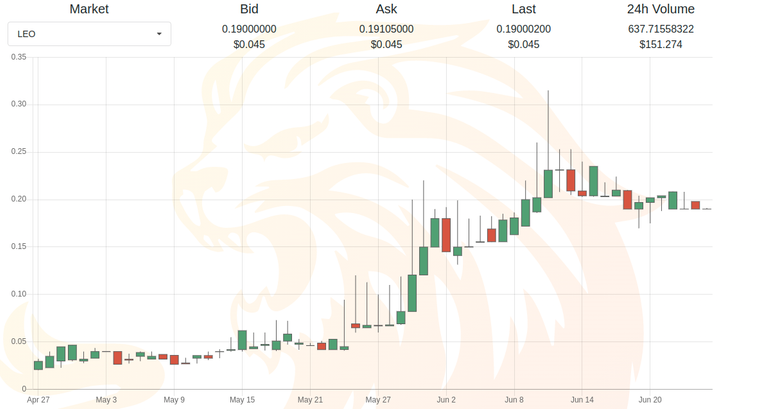 Here Leo is also pretty strong and if you take a look at market depth: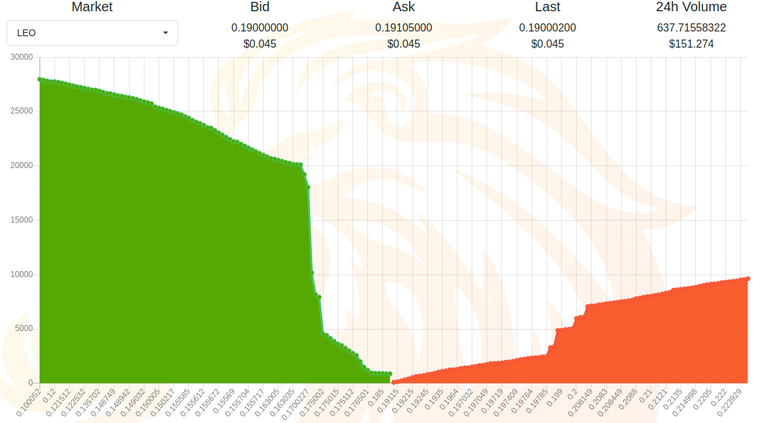 you will understand why I have chosen LEO for my investments :)
At the end of this post I'd like to share with you my vision of Hive state: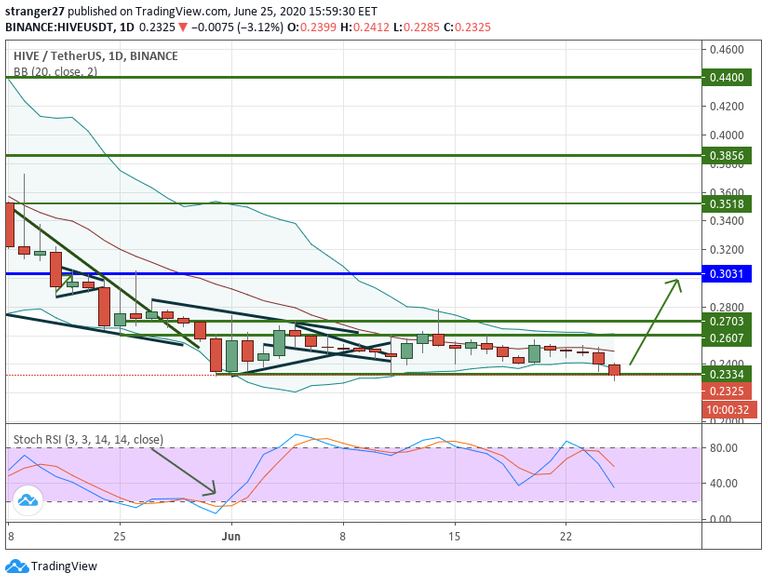 I think Hive is forming double bottom. If the Bulls will hold the price at the current level and in next few days HIVE/USDT will stay above 0.2330 then I expect this double bottom figure to be valid and wait for reaching 0.30 HIVE/USDT for further trade decisions.
---
Have nice profit!
---

---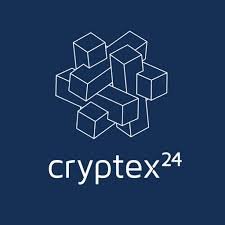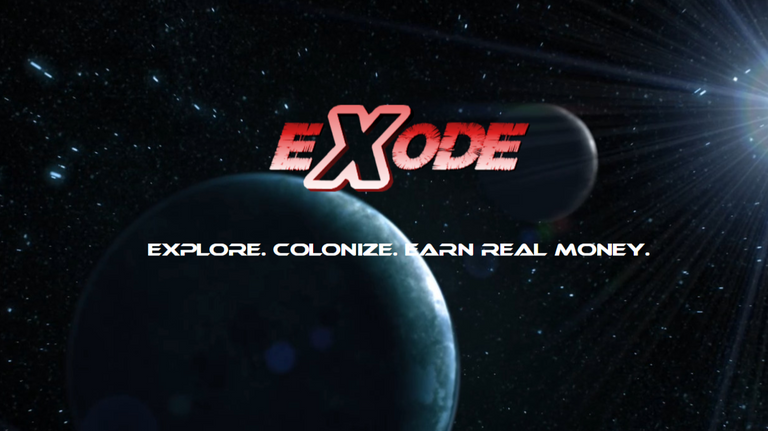 ---
---