2023 New Year's Celebration
Happy New Year!!
Everyone were surely busy during New Year's Eve. From family gatherings, preparing foods, and washing the dishes after the celebration. It was exhausting! But it was fun! That's why I am only writing my entry now. Yup, 2 hours before the deadline. I only slept few hours on December 31st and January 1st so I took the time to rest early last night.
This week's Asean Hive Community Challenge is "How Will/Did You Spend Your New Year" and I will share to you how my New Year's celebration went.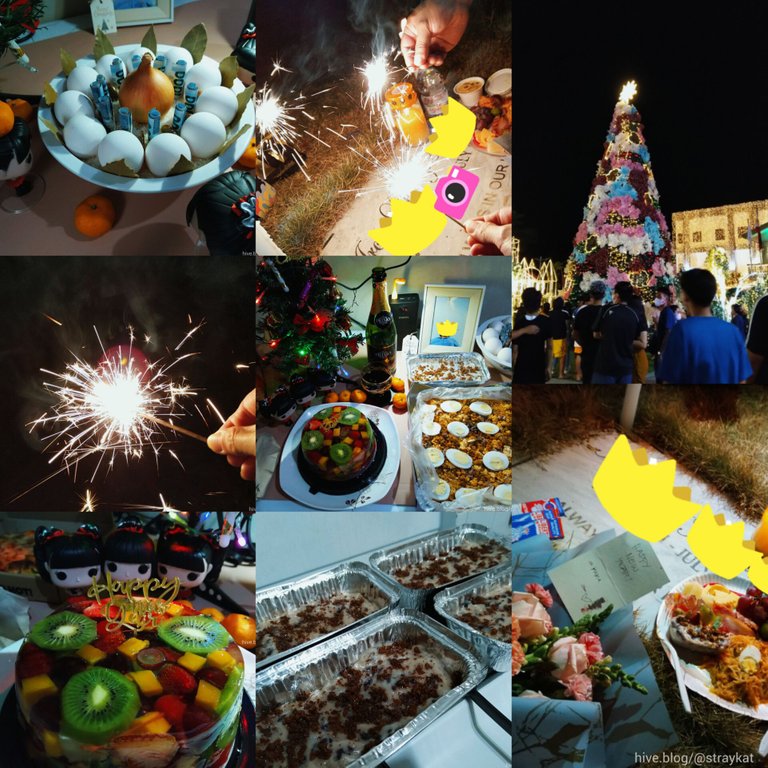 My initial plan was to prepare the 2 desserts on December 30th to avoid cramming on the 31st. However, my brother used the kitchen on the 30th and told that he'll just wake me up early on the 31st. Since I won't be cooking that day, I just went cleaning my bathroom so at least I could have a clean bathroom on New Year. I wasn't able to calculate time, however, and ended up cleaning for 3 hours. I finished cleaning around 1 am and took a bath after. Slept around 5 am (I can't remember what else I did after taking a bath. Lol) and woke up around 8.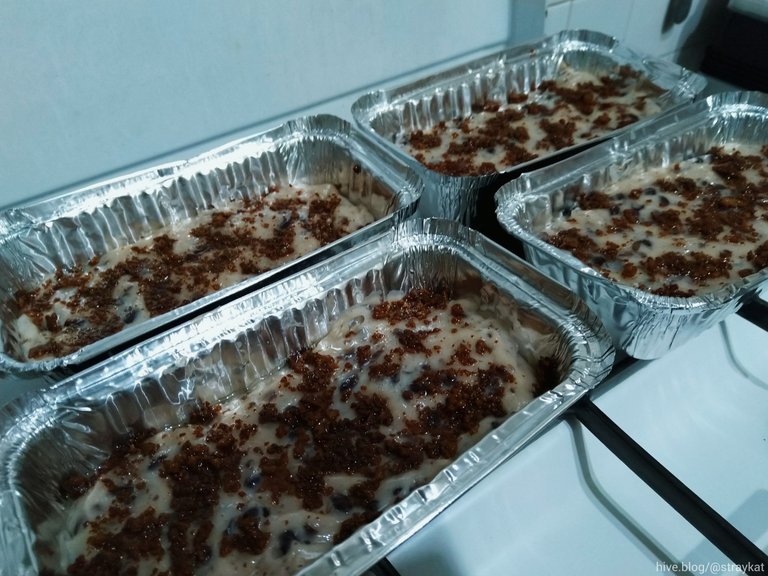 I started cooking the Maja Munggo dessert since I already made a similar dessert last All Saint's Day. I now have an idea how long will it take me to create it. Then at 1 pm, we picked up the fruity jelly cake I ordered two weeks ago. We then went to other stores to buy the other foods we have on our list.
We went home an hour after to store the jelly cake into the fridge because it will get watery if it's out of the fridge for a long time. Then we headed back to the city to go to the grocery and buy other foods on my brother's list.
Before my brother left, he gave me some sparklers and let him open the red grape juice because I'm scared of the 'pop' sound when removing the cork.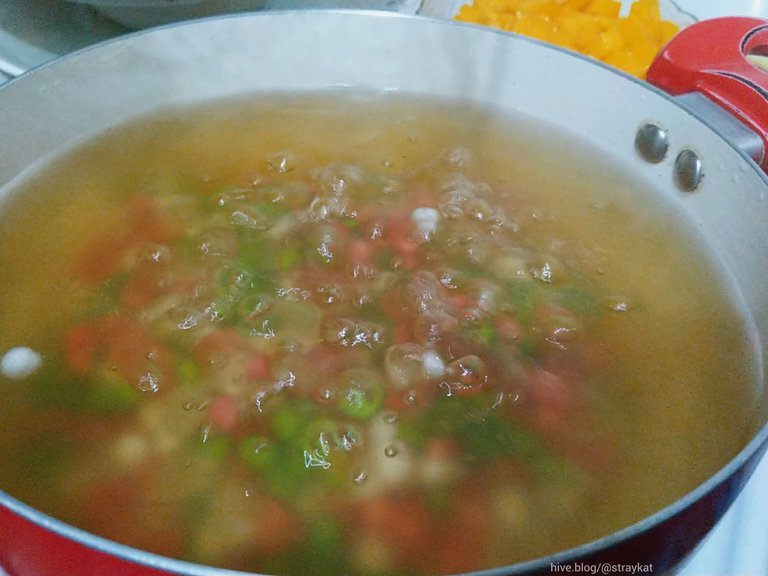 I immediately started making the mango jelly, the second dessert on my list but then I'm surprised that the tapioca pearls needed to be soaked for 12 hours. Haha! Yup, mango jelly didn't make it on New Year's Eve but I was able to make it afternoon of January 1st!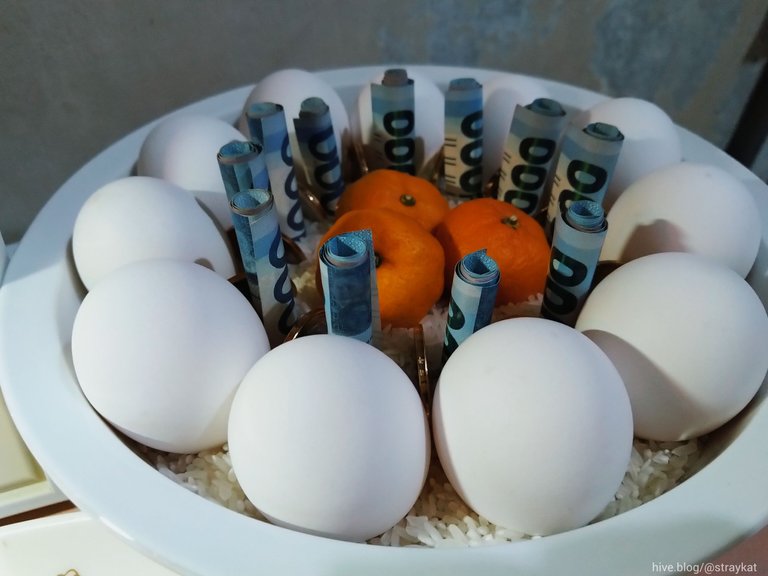 I took a bath and began preparing for New Year's Eve. First thing I did was prepare a prosperity bowl. I wasn't supposed to make one but my sister sent me a photo of her prosperity bowl and I thought I should make one too.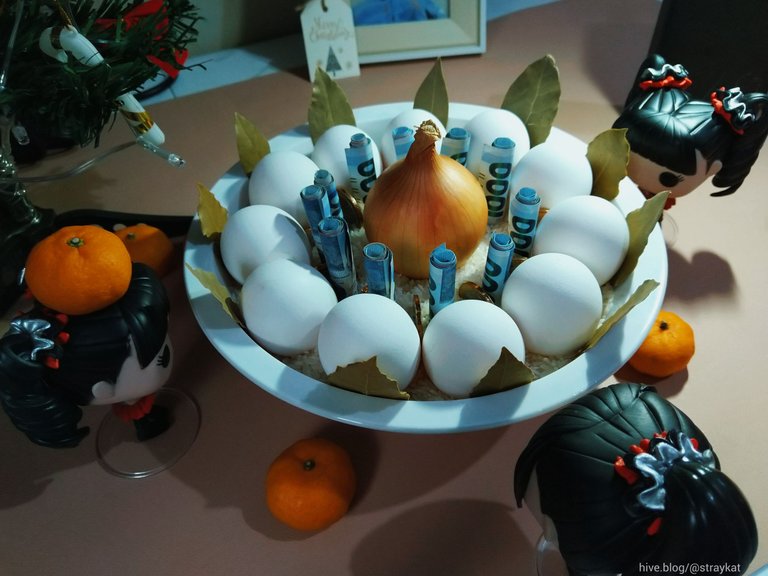 There's two versions of my prosperity bowl actually. The second have bay leaves and onion. Lol.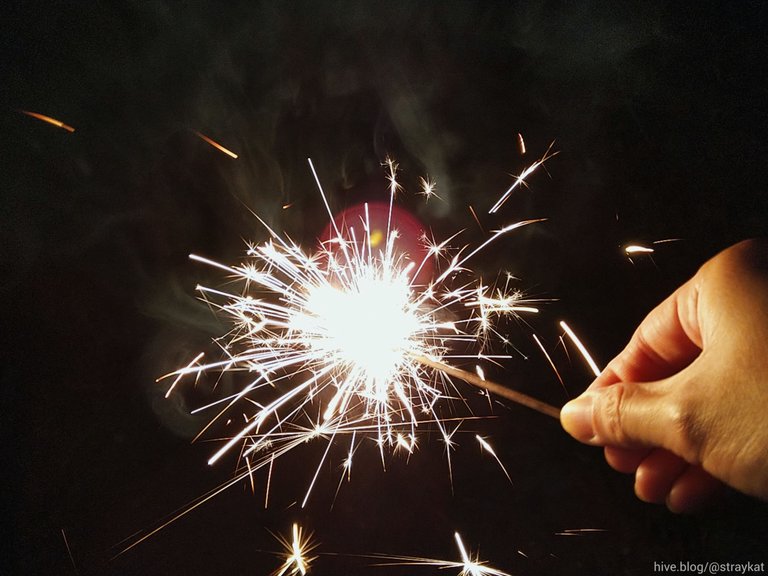 It was already midnight so I went out to our backyard to light the sparklers while my father was doing his usual way of celebrating New Year. Hitting whatever things with a stick to make noise. Lol. I also video called my sister while lighting the sparklers.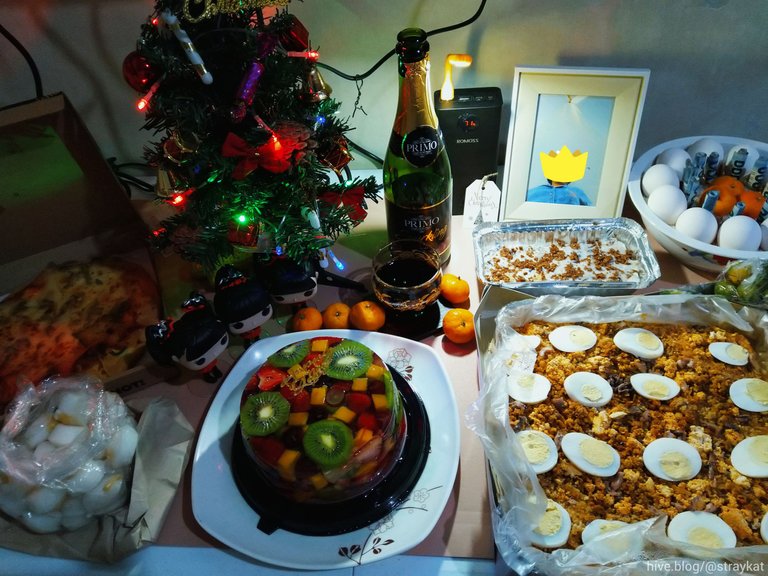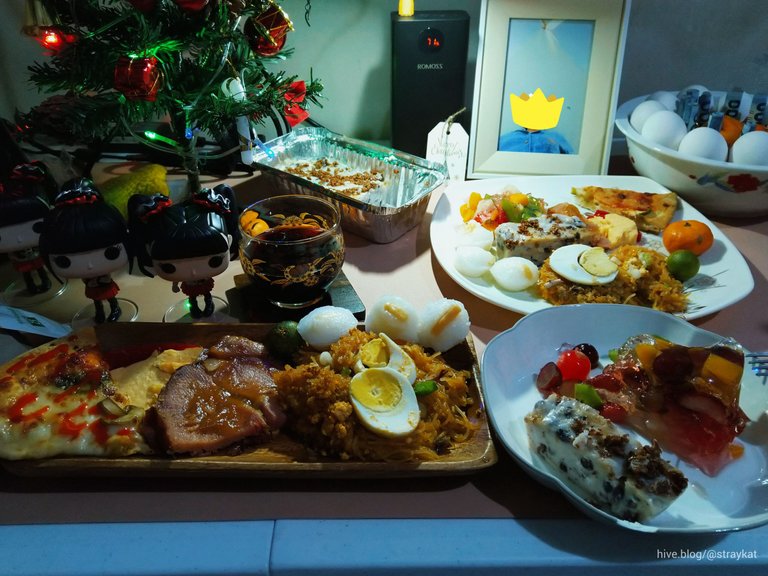 Then I proceeded to prepare the New Year's Eve foods. My eldest brother and I also prepared foods for our mama. We placed a photo on the table with her plate. Hopefully, she visited and celebrated with us. :)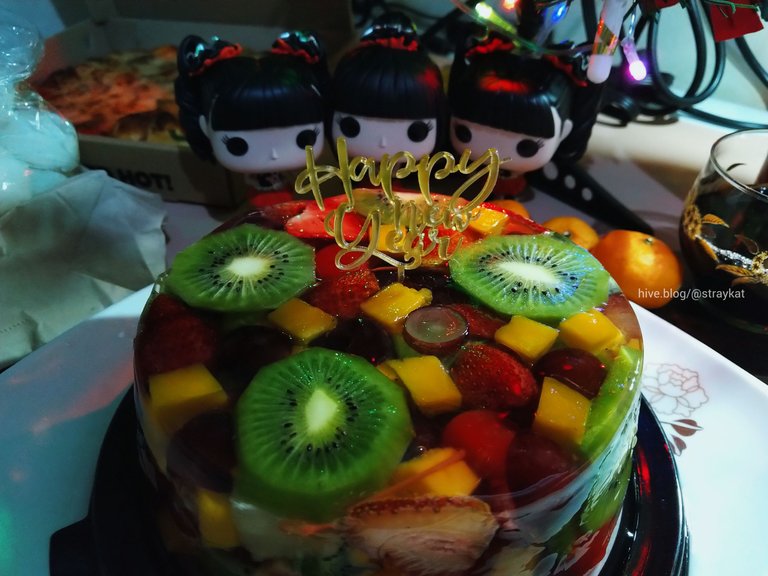 Oh, do you see those three funkos too? I finally decided to put them out of the box for some photos. Hehe. They made my photos cute.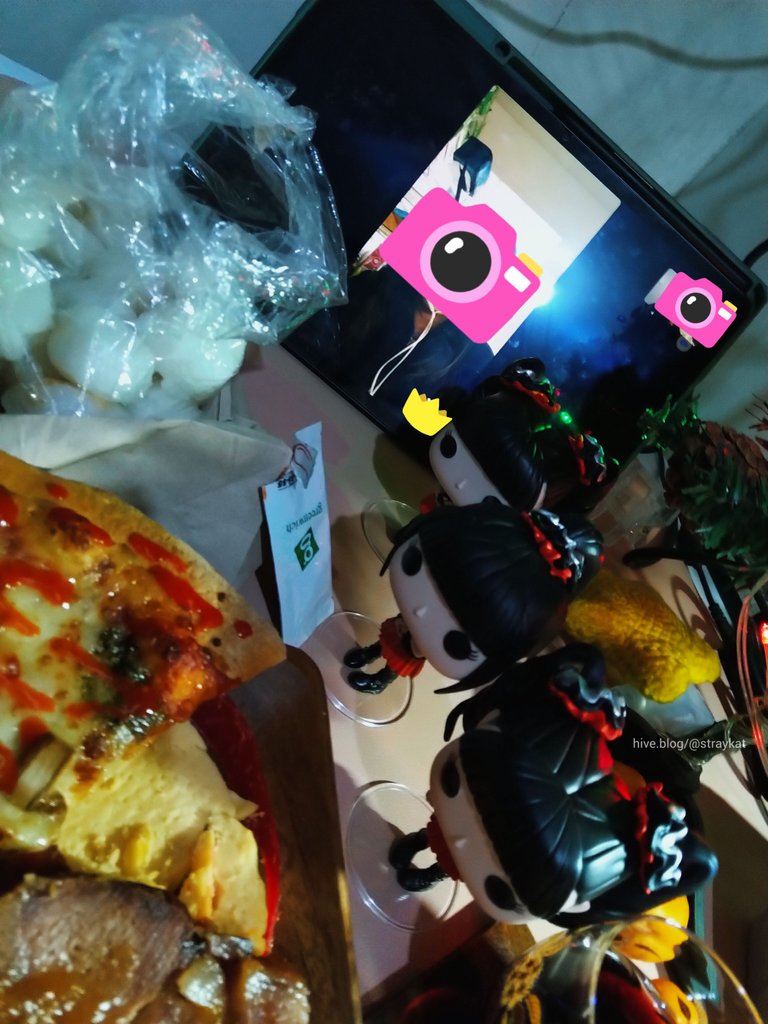 My video call session continued until 5 in the morning. We were just talking about anything while she watched me eat. Free live mukbang, eh? Lol. My brother was also in the room talking to my sister but he was camera shy so he was somewhere in the room not captured by the camera.
I woke up around 8 am but got out of bed at 10 to prepare the mango jelly and prepare the foods we will be bringing for our mom at the cemetery. My other brother and his wife got stuck at traffic and was able to fetch me around 5 in the afternoon. We bought flowers before going to the cemetery that's why we arrived at 6. It was already dark and we thought there will be no people around but we're surprised to see people, mostly families gathered eating together at the grave of their departed loved ones. Some were even lighting firecrackers and fireworks.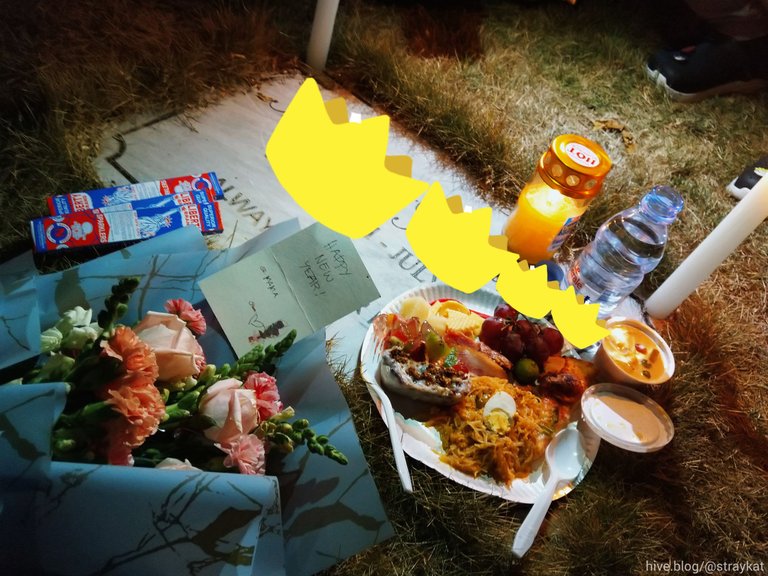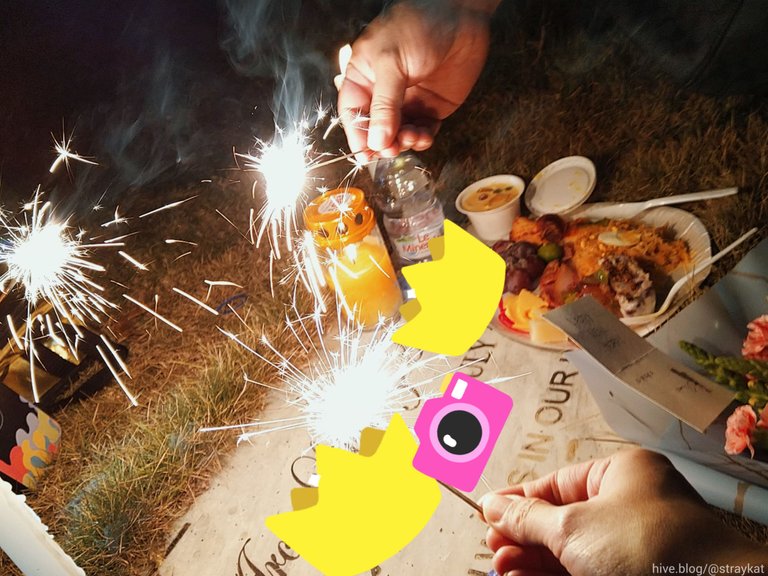 We then called our sister again to let her see what we prepared for our mama. After praying, we lighted the sparklers I brought. We stayed until 7 in the evening before heading to a Christmas village at a town here in our province.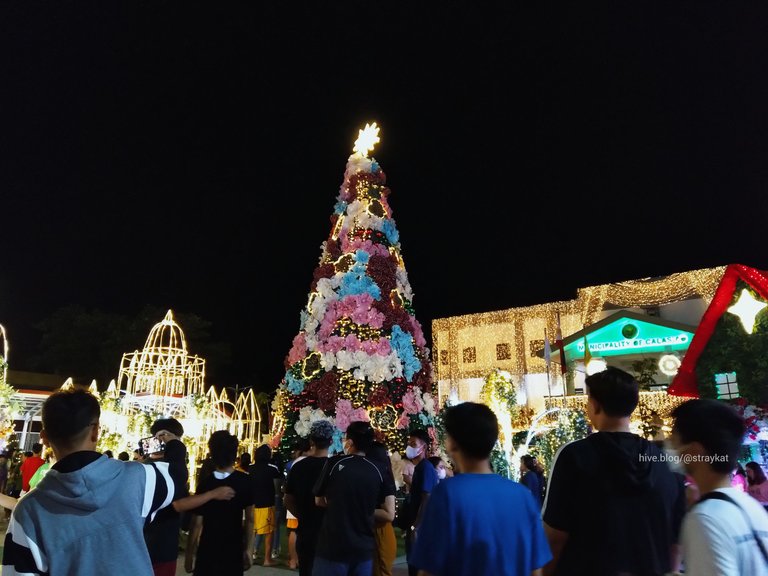 It was a nice New Year's celebration for me although it would be perfect if our mama was here and my sister was home. Anyways, may we all have a blessed and fruitful year ahead!
Happy New Year!
(Today is January 2nd, so let me also take this chance to greet my fellow introverts a Happy World Introvert Day! Yay!)
🐾
Straykat
---
---