Family Heirlooms I Never Thought Would Own Soon

"Ma, you got lots of things. Maybe you should start decluttering?"
"No. Someday (when I'm gone), these and along with my other things, will be handed down to you and your sister."
And yup, all of mama's things has been passed down to me suddenly months ago. My family have entrusted me her things and important stuff even without telling me.
For the past months, I've been decluttering my room and organizing mama's stuffs. She has tons of things I think I've only sorted a third of it. This week's ASEAN Hive Community Contest is about family heirlooms and I'm glad to share some heirlooms from my mama.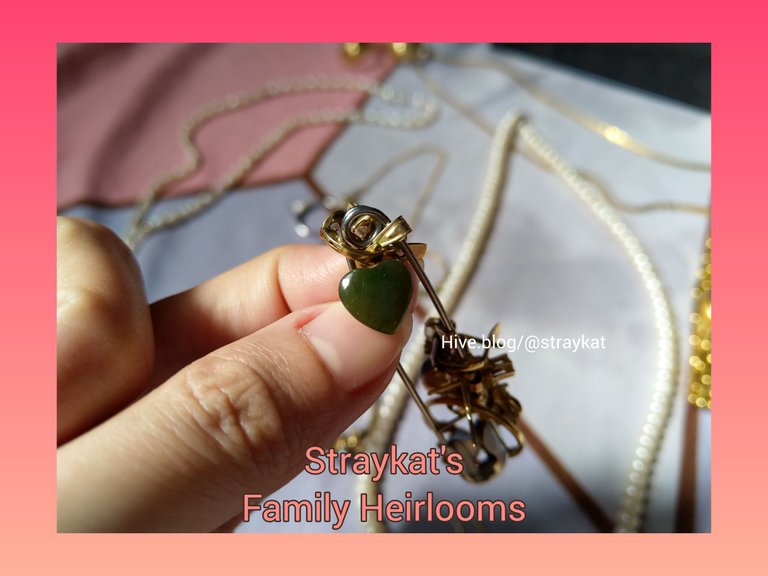 Mama loves bags and jewelries. And being someone who only owns very few bags and no expensive jewelries, I am confused how to properly take good care of these.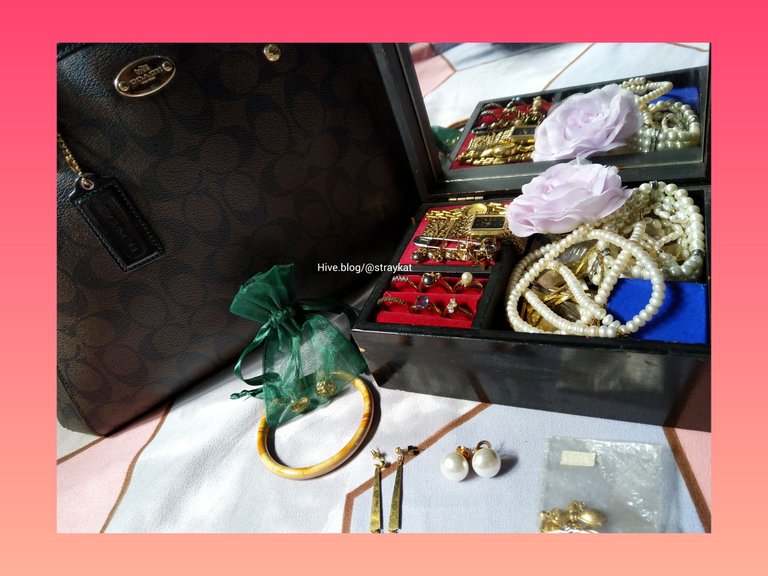 Most of her bags were handed down from her sister living in the U.S. while some were also given by my sister. Some are new, some are used. Some have no brands and some are designer brands. And regardless of the name, mama treasured each of the bags equally.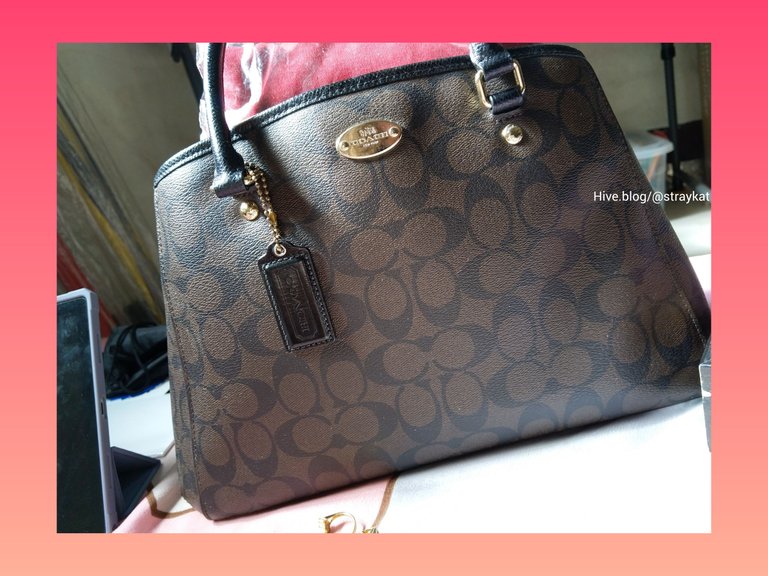 This bag was only given by my aunt last January and mama had never used it on special gatherings. Although this bag is very important because by the time her sickness manifested and showed signs of confusion, this was the only bag she has been requesting to bring every time we visit the hospital. She would hardly let go of it from her hand. The nurse would even have to call me to negotiate and take mama's bag while she gets examined. This is why I will be taking extra good care of this bag from now on because I know this is very precious for her.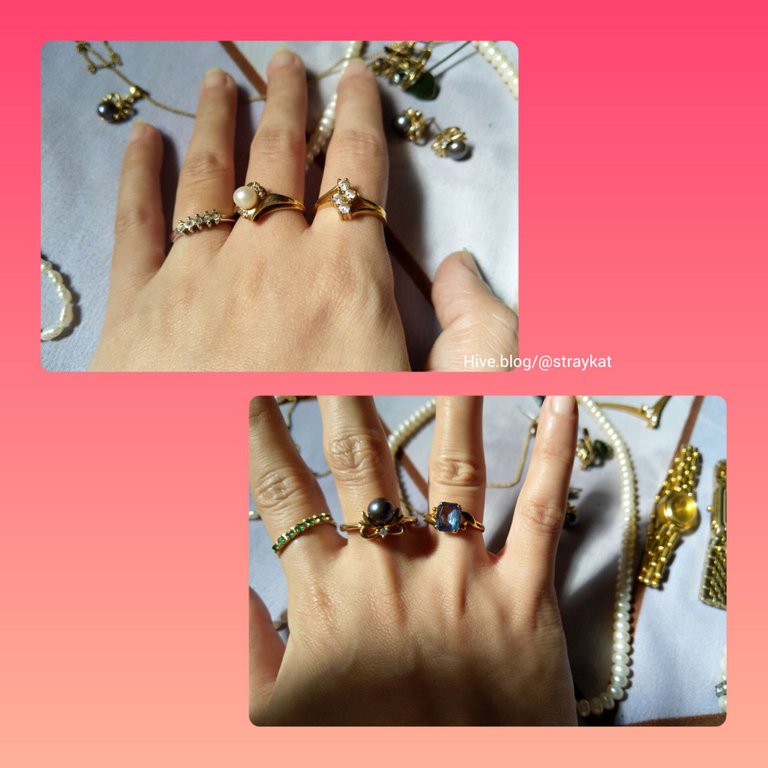 And of course, probably the most common family heirloom are the jewelries. Mama loves jewelries and she have tons of it before. She would always let me wear some every Recognition Day and Graduation Day. But about 15 years ago, life was difficult and mama had to resort pawning most of the jewelries to be able to financially sustain my brother's studies who was currently on college that time. Mama decided to sell them later on, including the golden bangles given by her mother. It was so precious for her and it makes me sad that she sold it too.
These were the only jewelries left that I could get access of currently as I believe there's still a few more kept somewhere in one of her cabinets but there's clutter blocking it and I still need to find the keys.
Just like her bags, most of her jewelries were also given by her sister. She has a very generous sister as you can see. When my sister came home four months ago, I showed the jewelries and had her take what she wants because that's what my mama have told. That these will be for both of us. My sister got the set of gold necklace and earrings with black gemstone. It was beautiful and elegant-looking. I hope she doesn't misplace it.
Out of all the jewelries, I've only worn the pearl earrings after my mama passed on. I wore it during the birthday and christening of my goddaughter last September.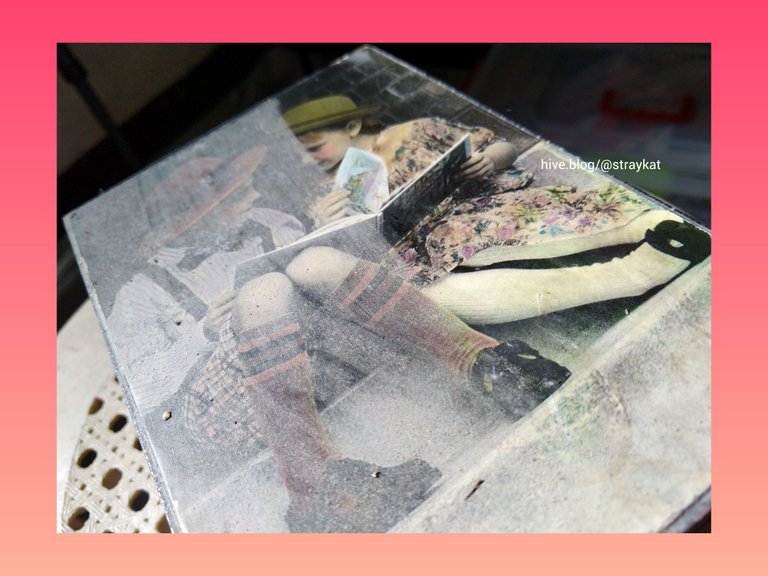 I've only known of the contest this morning and I rushed to take these things including mama's music and jewelry box. Thanks for this contest because I finally got to clean the box and store her jewelries in it. See how thick the dust is. Yikes!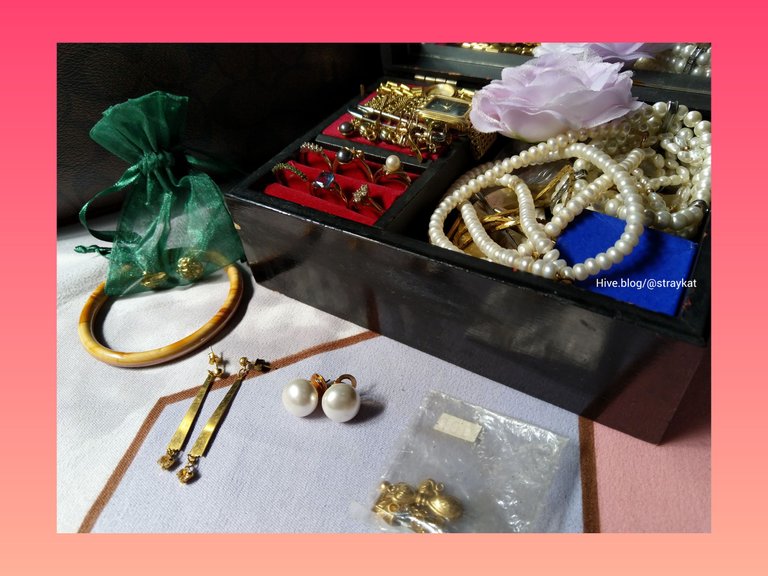 Now they look more organized. The music box plays the song "Memory" from the Cats Musical when you open the box. My mama loves that song. I'm not sure how old this music box is but this is important for sure because my mom takes care of it. She even fixed it last year so the music plays when you open it. :)
Thanks and have a wonderful day!
- Straykat -
---
---