Tiny Space, Tiny Christmas
Ho, ho, ho! How was your Christmas?
For people who celebrate this holiday, their homes are surely adorned with Christmas ornaments. Dazzling lights. Colors of red, white, yellow, silver, gold, and green. Ah, the most wonderful time of the year! Even though most people in my country have toned down their expenses for the holiday due to inflation, the holiday spirit is still in the air. People still go to church to attend the Simbang Gabi (Misa de Gallo / Dawn Masses), go to Christmas themed places, and do exchange gifts.
This year will be my family's saddest Christmas after losing our mom, and so the more I felt that I should hype up my space. Some say grieving gets worse during the holidays and that's true. Witnessing the jolly spirit of this season makes me sad, to be honest, so I bought something last month to uplift the mood in my room.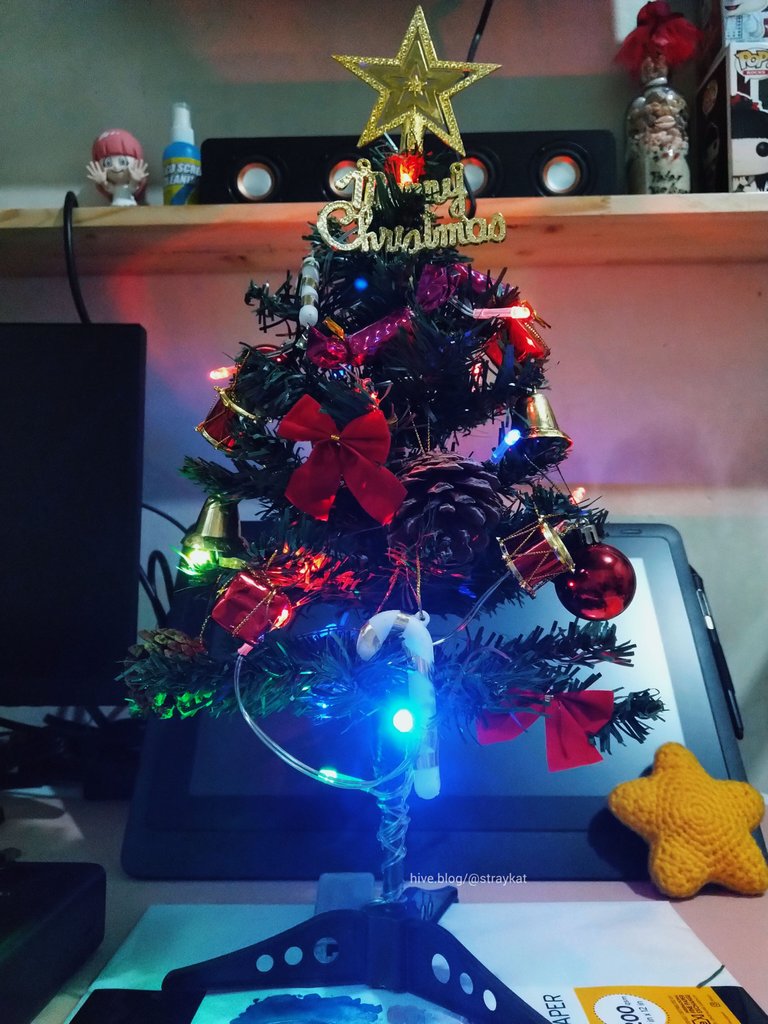 A tiny Christmas tree for my tiny space
My last memory of our family setting up a Christmas tree was way back grade school. The Christmas tree is still packed at the laundry area but it's dirty and most of its pieces are already missing. That's why I am utterly delighted when I searched on the online shopping app and found a tiny Christmas tree.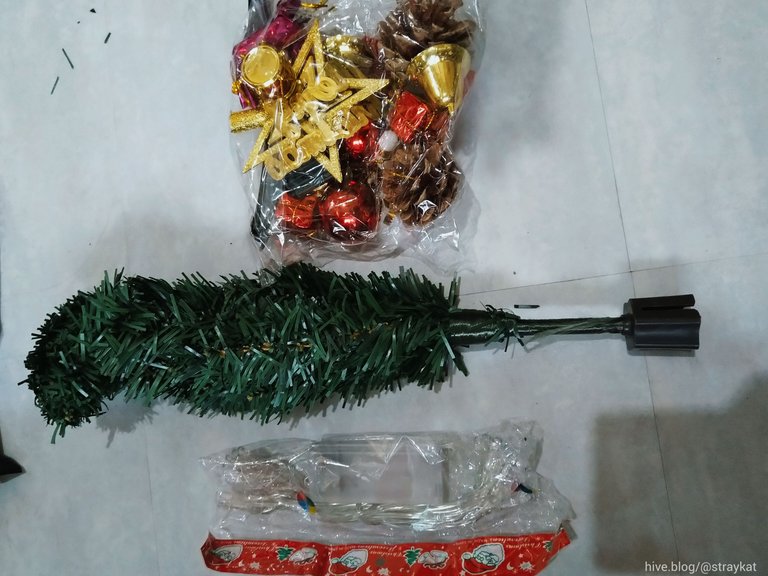 Not only it is a tiny Christmas tree but it is literally a miniature Christmas tree. From the base to the branches and leaves of the tree. It's just like the regular-sized Christmas tree. It also comes with ornaments that you have to hang into the tree.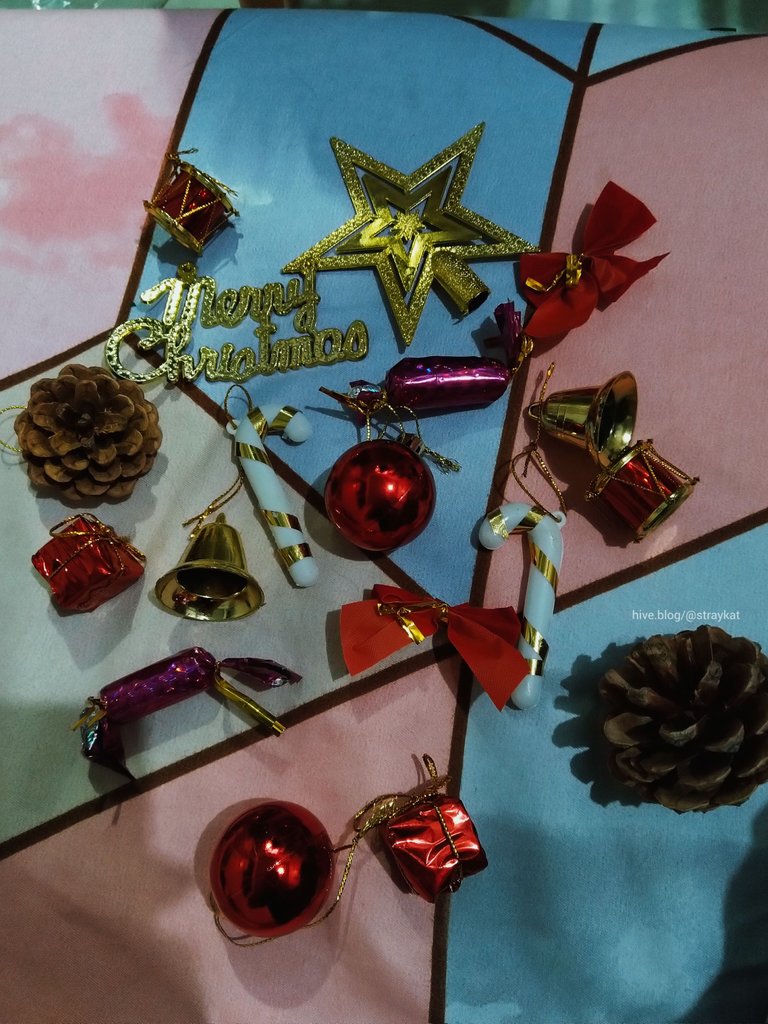 There's also a "Merry Christmas" signage ornament which you can hang. I chose to just stick it into a branch instead of putting a string and hanging it. And of course.. The star. A Christmas tree wouldn't be complete without the topmost decor. And you know what makes this tiny Christmas tree even more special?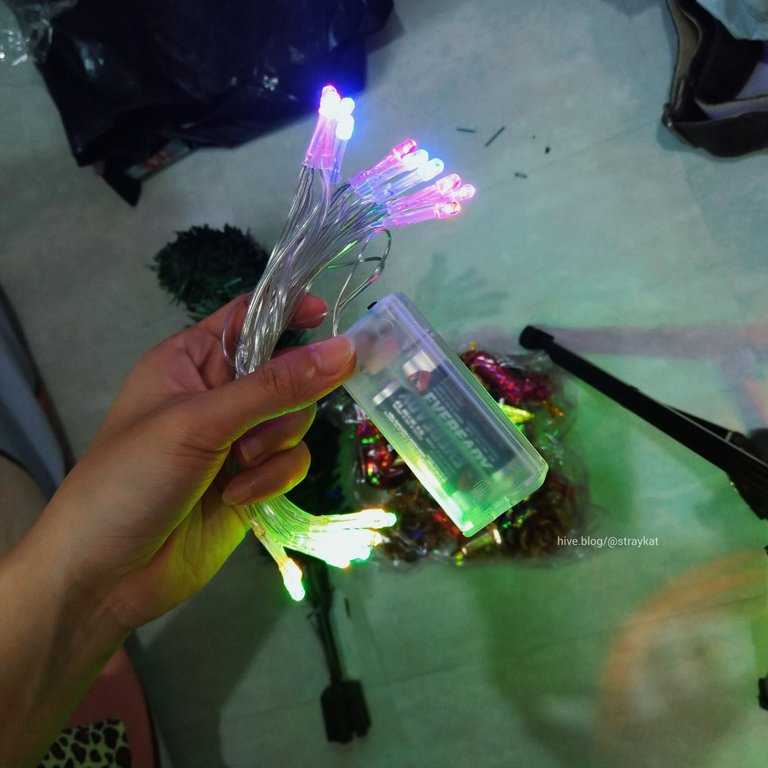 Christmas lights! Gosh. This is the cutest and coolest little Christmas tree I've seen. It is battery-operated (2 AA batteries) so I just switch it on whenever I eat, else, the batteries woukd get drained fast. I had some difficulty putting the lights around but putting lights on a regular Christmas tree was even more difficult and tiring! He he! (How I wish the lights come with music too. 😅)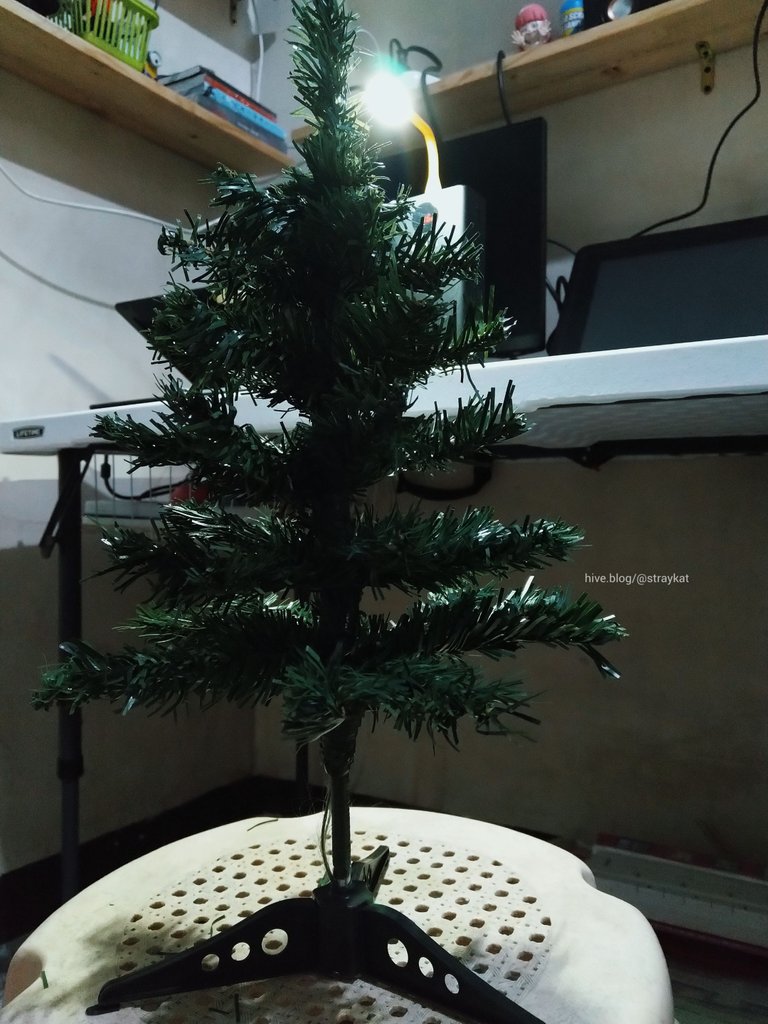 I thought it will only take me minutes to set up this tiny tree, little did I know it was also time-consuming. It took me like 2 hours to set it up and distribute the ornaments evenly into the tree. The ornaments are only few so I only placed them all in front.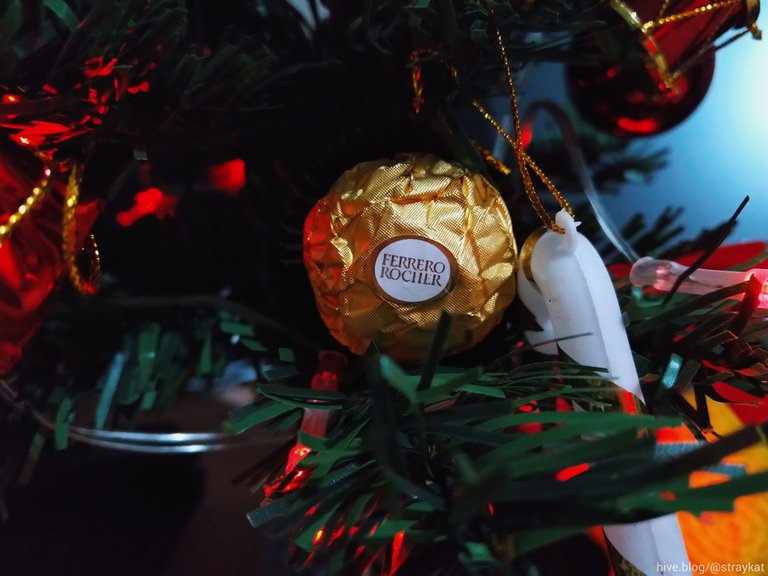 How about a chocolate ornament? Lol
However, seeing the tree finally standing on my table makes all the effort worth it. It brought life into my dull-looking table and even to the entire room. Its tiny size is perfect for my small room, plus, this is surely easy to store when the holidays are over. This tree is only 50 cm tall although I can't remember how much it costs as I can no longer find it on the list of items I purchased on the app. I believe though that the price is around Php 150 ($3 USD).
And this is how I counter the sad holiday vibes in my little corner. Sure it blocks my pen display and a bit of my monitor but it's alright. I'm still not doing digital art anyways. :)
Happy Holidays, everyone!
🐾
Straykat
---
---