De camino al Versus por Modalidad y Premiaciones [ESP | ENG]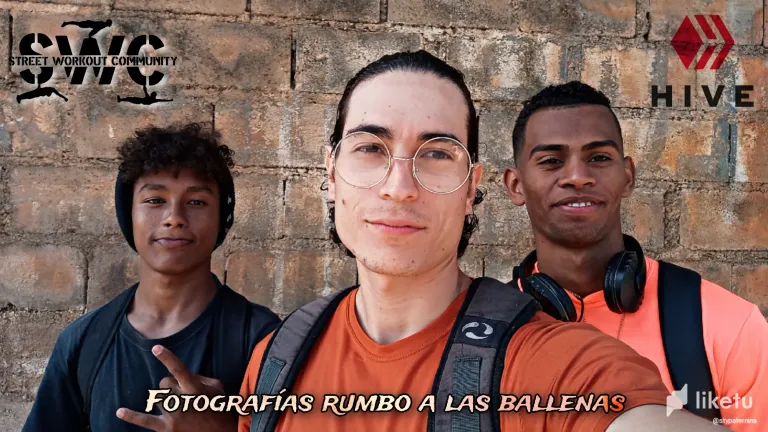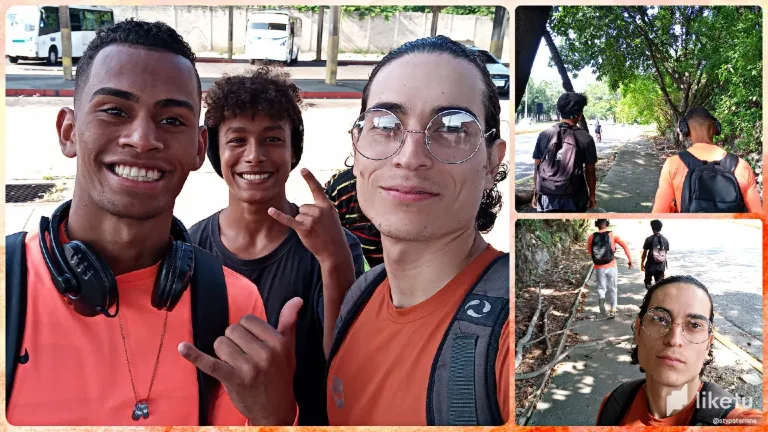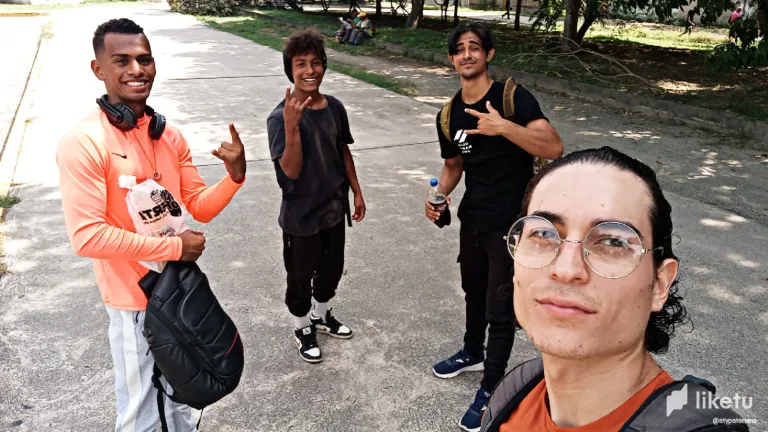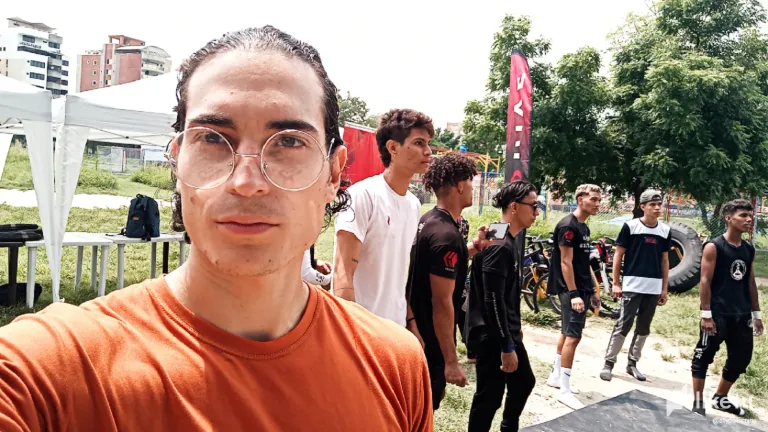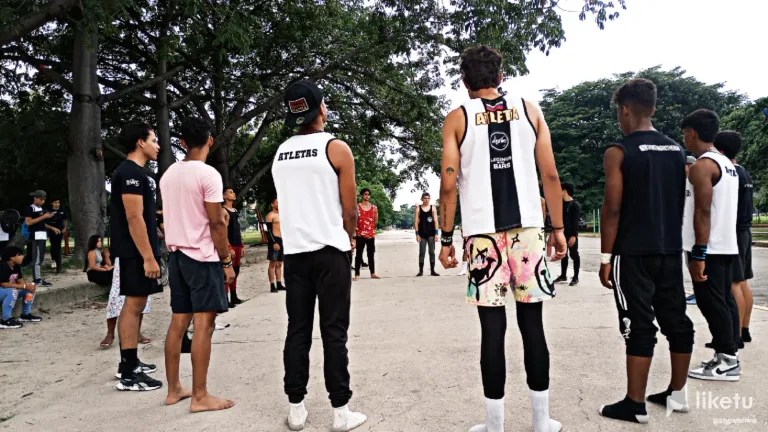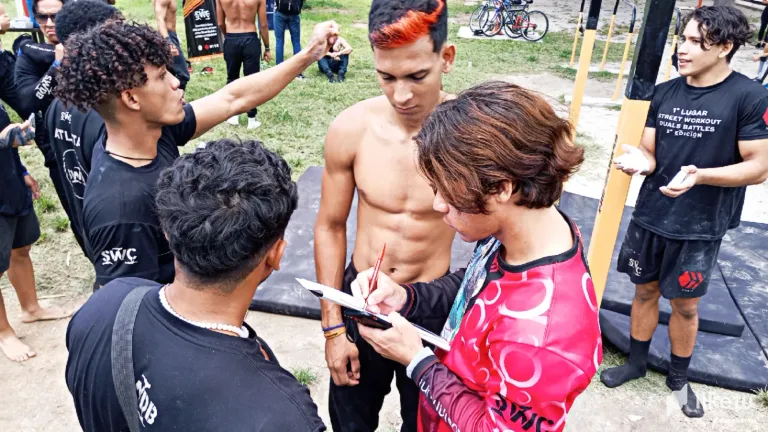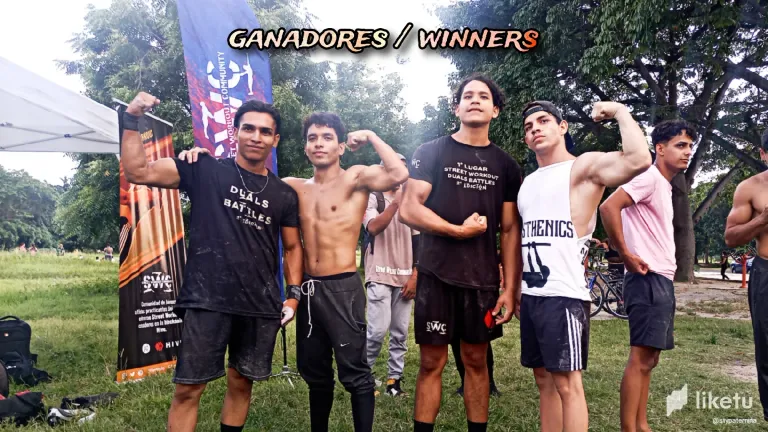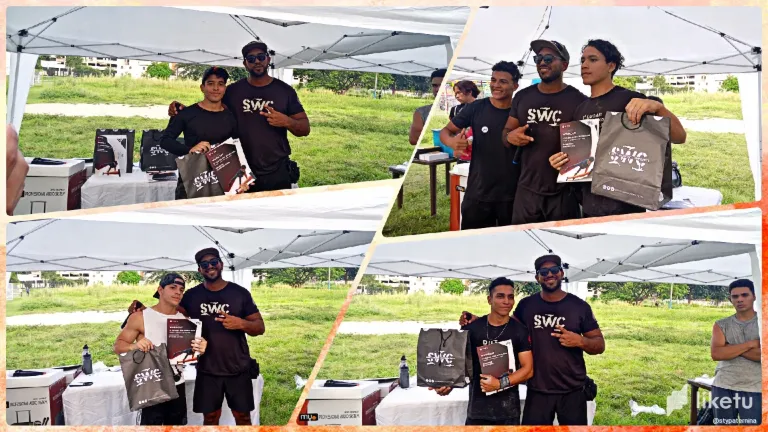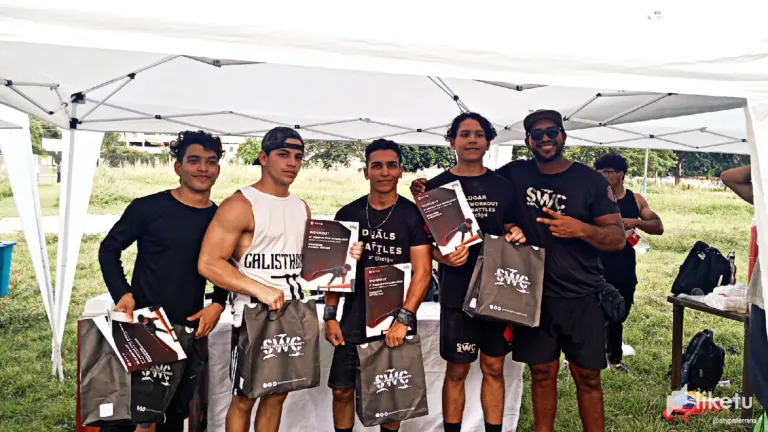 ¡Saludos amigos y Atletas de Hive! Hoy quiero compartirles mi experiencia en el Parque Ejército Las Ballenas, donde se llevó a cabo una emocionante competencia de Street Workout por modalidad en la ciudad de Maracay. Fue un día lleno de energía y habilidades impresionantes, y estoy emocionado de contarles sobre los cuatro ganadores destacados. Desde temprano en la mañana, partí desde la ciudad de La Victoria con dos compañeros, @vroxsser-black y Juan Hernández. El el terminal de pasajeros tomamos el bus hacia la ciudad de Maracay, en donde tomamos otra ruta interna que nos dejó lo más cerca posible al parque donde se realizaría el evento, caminamos un tramo un poco largo, y en el camino nos encontramos a otro colega de la comunidad, @dilanbrad, recorrimos juntos la zona y nos perdimos un poco en el camino, pero luego contactamos a otro compañero (@jose-sw31) y nos guio hasta el punto de concentración de atletas en el cual se desarrollaría la actividad.
Greetings friends and Hive Athletes! Today I want to share with you my experience at Las Ballenas Army Park, where an exciting Street Workout competition by modality took place in the city of Maracay. It was a day full of energy and impressive skills, and I'm excited to tell you about the four outstanding winners. Early in the morning, I left from the city of La Victoria with two companions, @vroxsser-black and Juan Hernandez. At the passenger terminal we took the bus to the city of Maracay, where we took another internal route that left us as close as possible to the park where the event would be held, we walked a little long stretch, and on the way we met another colleague of the community, @dilanbrad, we walked together the area and got a little lost on the way, but then we contacted another colleague (@jose-sw31) and he guided us to the point of concentration of athletes in which the activity would take place.
---
---
     El ambiente en el parque era vibrante. Los competidores estaban calentando y preparándose para mostrar sus mejores movimientos en las barras y estructuras de entrenamiento. La emoción estaba en el aire mientras los espectadores se reunían para presenciar el evento. Los movimientos fluidos y el control corporal de los atletas eran impresionantes. Con cada postura, giros y movimientos de poder, nos dejaban a todos boquiabiertos. Fue inspirador ver cómo dominaban cada movimiento con tanta facilidad y elegancia. Los ganadores fueron @jisus-swyc, @dimas-deikartz, @joel-sw y @hectorvr, cada uno galardonado en su mejor cualidad, entre las cuales evaluaron Estáticos, Dinámicos, Combinaciones y Movimientos de Poder. El jurado calificador estuvo conformado por @manuelcancine, @alvisorozco, @jesusaguilarvz y @angelosw. Todos demostraron una increíble fuerza y determinación en cada una de sus habilidades. Sus hazañas estaban llenas de creatividad y originalidad, dejando claro que son promesas brillantes en el mundo del Street Workout. Además de los ganadores, todos los competidores mostraron un nivel de habilidad impresionante. Cada uno tenía su propio estilo y técnica, lo que hizo que la competencia fuera aún más emocionante. El público los animaba y aplaudía en cada movimiento, creando un ambiente de apoyo y fraternidad.
The atmosphere in the park was vibrant. Competitors were warming up and preparing to show off their best moves on the bars and training structures. Excitement was in the air as spectators gathered to witness the event. The fluid movements and body control of the athletes were impressive. With every stance, twist and power move, they blew us all away. It was inspiring to see how they mastered each move with such ease and elegance. The winners were @jisus-swyc, @dimas-deikartz, @joel-sw and @hectorvr, each awarded in their best quality, among which they evaluated Statics, Dynamics, Combinations and Power Moves. The judging panel consisted of @manuelcancine, @alvisorozco, @jesusaguilarvz and @angelosw. They all showed incredible strength and determination in each of their skills. Their feats were full of creativity and originality, making it clear that they are bright promises in the world of Street Workout. In addition to the winners, all of the competitors showed an impressive level of skill. Each had their own style and technique, which made the competition even more exciting. The audience cheered and applauded them on every move, creating an atmosphere of support and fraternity.
---
---
     Las fotografías capturaron momentos históricos durante este viaje y las premiaciones. La competencia de Street Workout en este Versus por Modalidad en el Parque Ejército Las Ballenas fue un evento inolvidable, y una oportunidad para admirar el talento y la dedicación de estos atletas, así como para celebrar la comunidad que se ha formado en torno a este deporte. Sin duda, fue un día lleno de inspiración y motivación para todos los presentes. Si tienes la oportunidad de presenciar una competencia de Street Workout, no dudes en hacerlo. Es una experiencia única que te dejará sin aliento y te hará apreciar el esfuerzo y la disciplina que estos atletas ponen en cada movimiento. ¡No puedo esperar para ver qué nos depara el próximo evento!
The photographs captured historic moments during this trip and the awards ceremony. The Street Workout competition at this Versus by Modality at Las Ballenas Army Park was an unforgettable event, and an opportunity to admire the talent and dedication of these athletes, as well as to celebrate the community that has formed around the sport. Without a doubt, it was a day full of inspiration and motivation for all present. If you have the opportunity to witness a Street Workout competition, don't hesitate to do so. It's a unique experience that will take your breath away and make you appreciate the effort and discipline these athletes put into every move. I can't wait to see what the next event has in store for us!
---
*
Créditos

Credits

Cámara

Camera

@stypaternina

@stypaternina

---

---

| Muchas gracias por leer mi publicación! | Thank you very much for reading my post! |
| --- | --- |
| Redes Sociales | Social Network |




---

---

---

For the best experience view this post on Liketu
---
---