Been Dragging My Feet..... Gotta Stop! | My Hive Goals 2022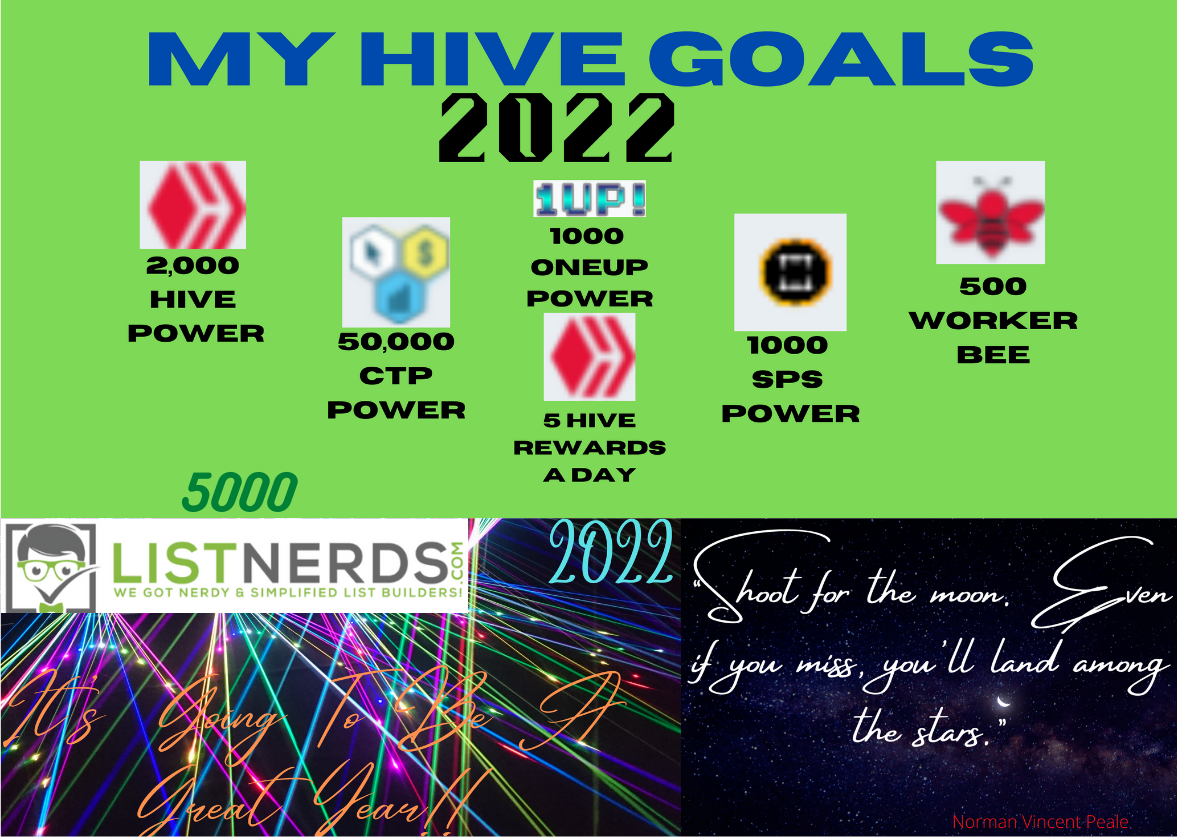 Made in Canva
I've been dragging my feet these last couple of weeks, and that's bad. It doesn't havve a big effect on some of my goals but some of them are hrting bad.
Let's take a look at this week .......
2000 Hive Power
This is an area that has truly suffered due to my feet dragging. It's difficult enough trying to meet my goal without dragging, but this week (which is a result of last weeks work, of course), shows just how much I haven't been doing as I should.
While it's growing, it's not due to my efforts, which to me is the eays way out. I've been trying to make the monthly power up badge so that means I've been powering up daily, but I still didn't make it this month due to 1day toward the end of the month while I was dragging my feet. This has made me made & wake up.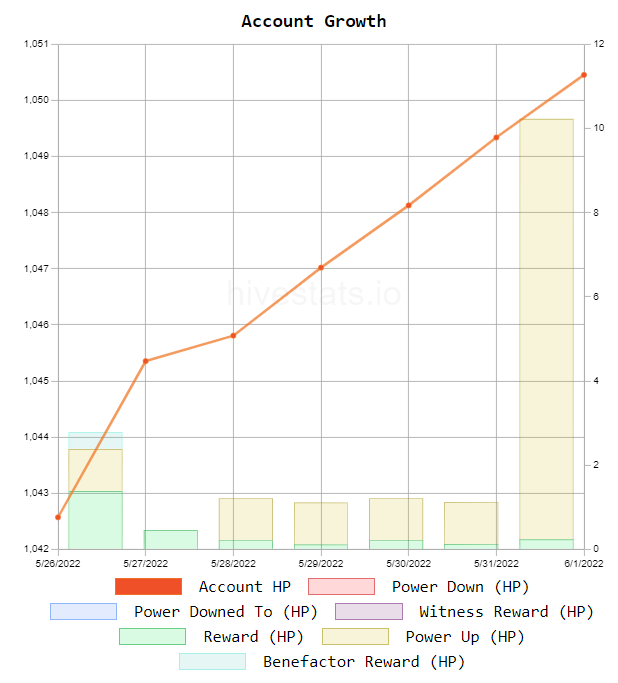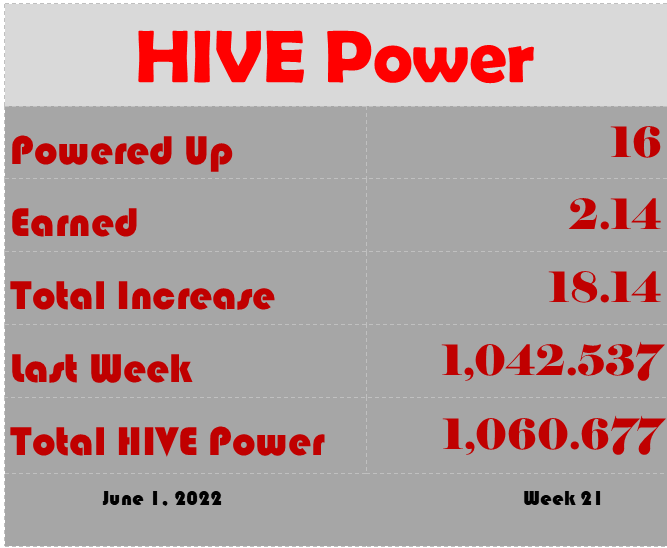 50,000 CTP Power
There's just no excuse for this nonsense. I've barely being earning 3-4 CTP from reading my emails which is a discrace. Those dragging feet even missed a couple of days of reading any emails at. This is what happens when you drag your feet & let others things get in the way. I'm sooo dissappointed in myself this week.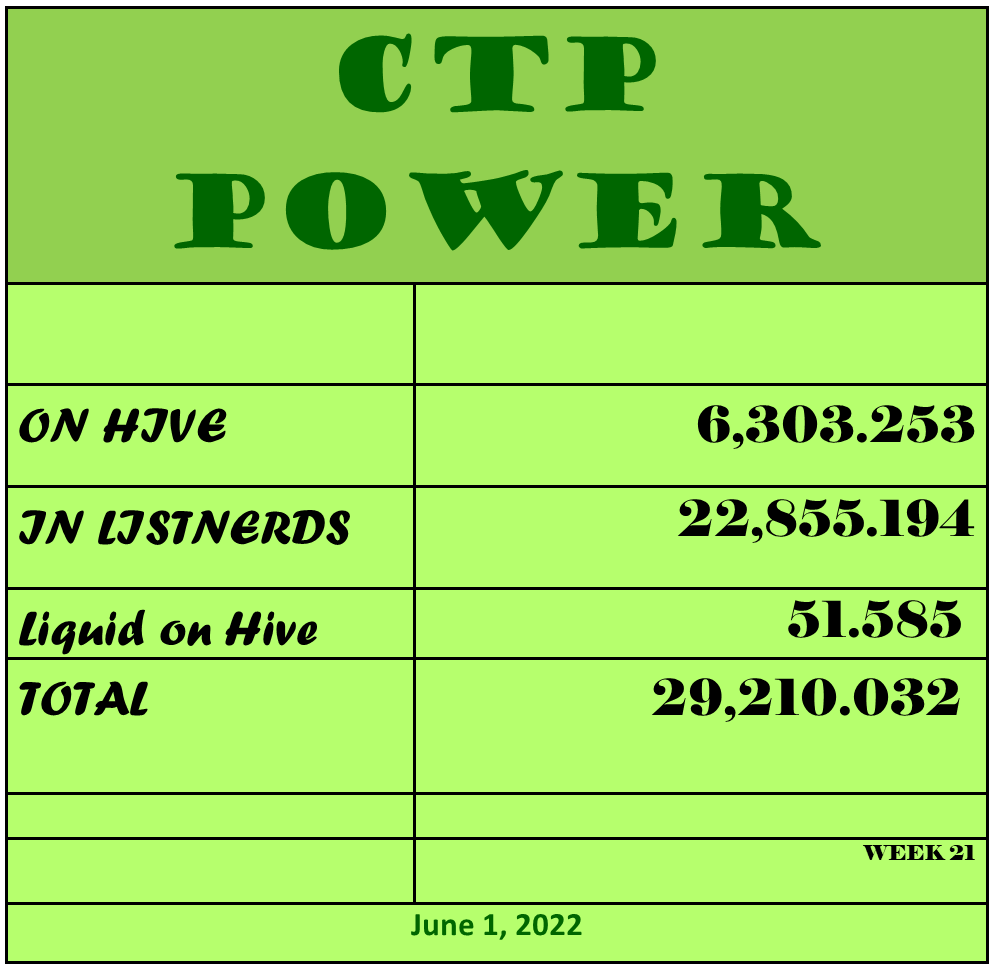 1000 OneUp
I don't know what happened with 1Up & I never really earned very much here, but I usually do better than 3+, gotta get on the ball.

Splinterlands
1000 SPS
The thing about SPS is, as long as your stacking, it never let's you down. Kudos to #SPS!!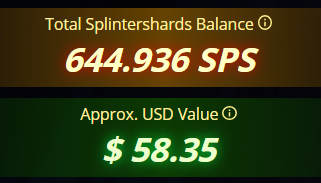 10,000 SPT
Well, I wish I could say the same for SPT, but last week I actually sold a little SPT in order to help get up enough HBD to buy something that was very important to me, "THE PIZZA PLAN". So this week my SPT has taken a dip, but at least it's not because I was dragging my feet.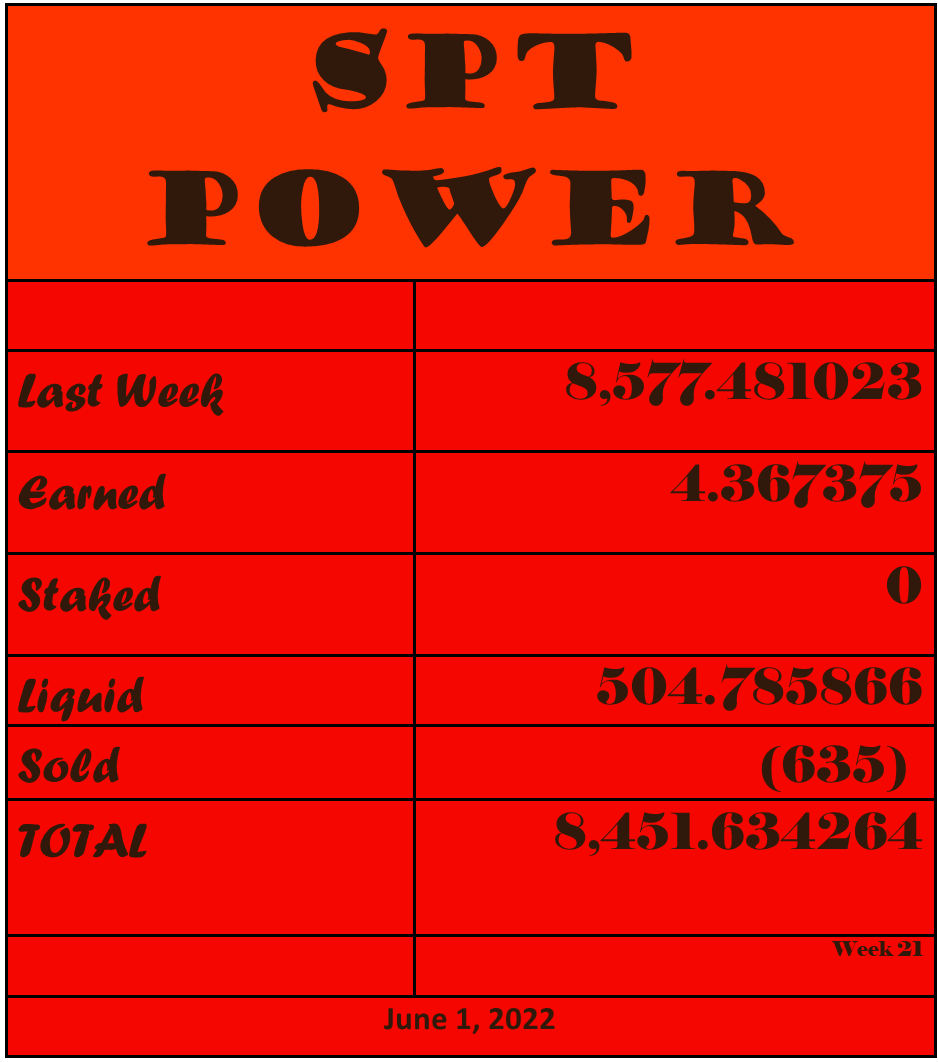 500 WORKERBEE
Concentration was elsewhere this week so no buying here.Holdings remain at 165+.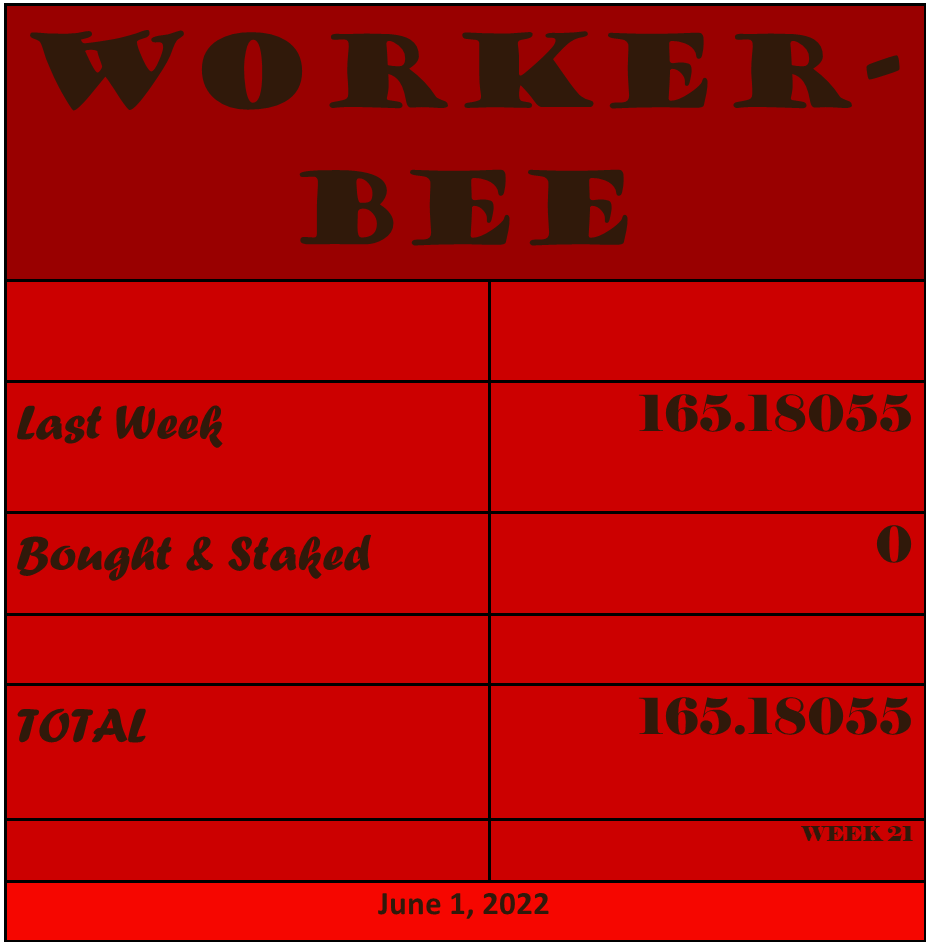 5 Hive Rewards A Day
This is where you really can see the affects of me dragging my feet. Barely earned anything, everyday, not even 1 Hive. I should be ashamed of myself, and guess what? I am!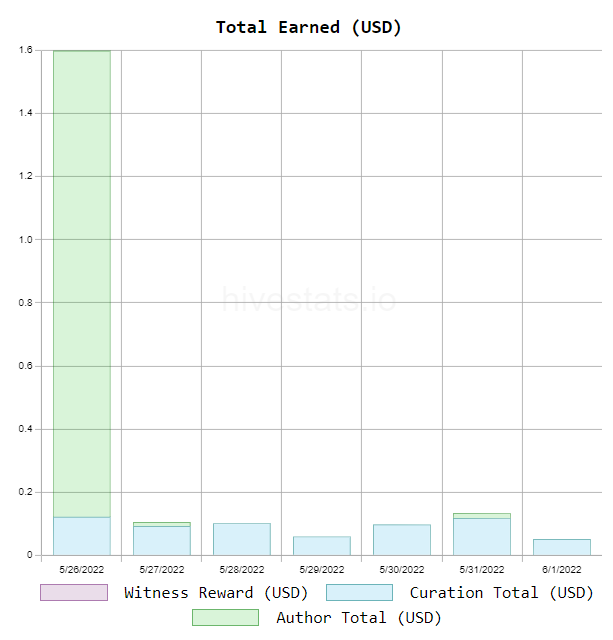 5000 Listnerds
This is the one area that seems to never fail me. Look at that, I still managed to earn 500+ ListNerds even when dragging my feet & unstaking a little. I didn't send all my emails over the last couple of weeks but still managed to pull off earning a couple hundre from emails & now earning about 60+ on stake each day. I'm still 'WOWED" @ the growth of this!!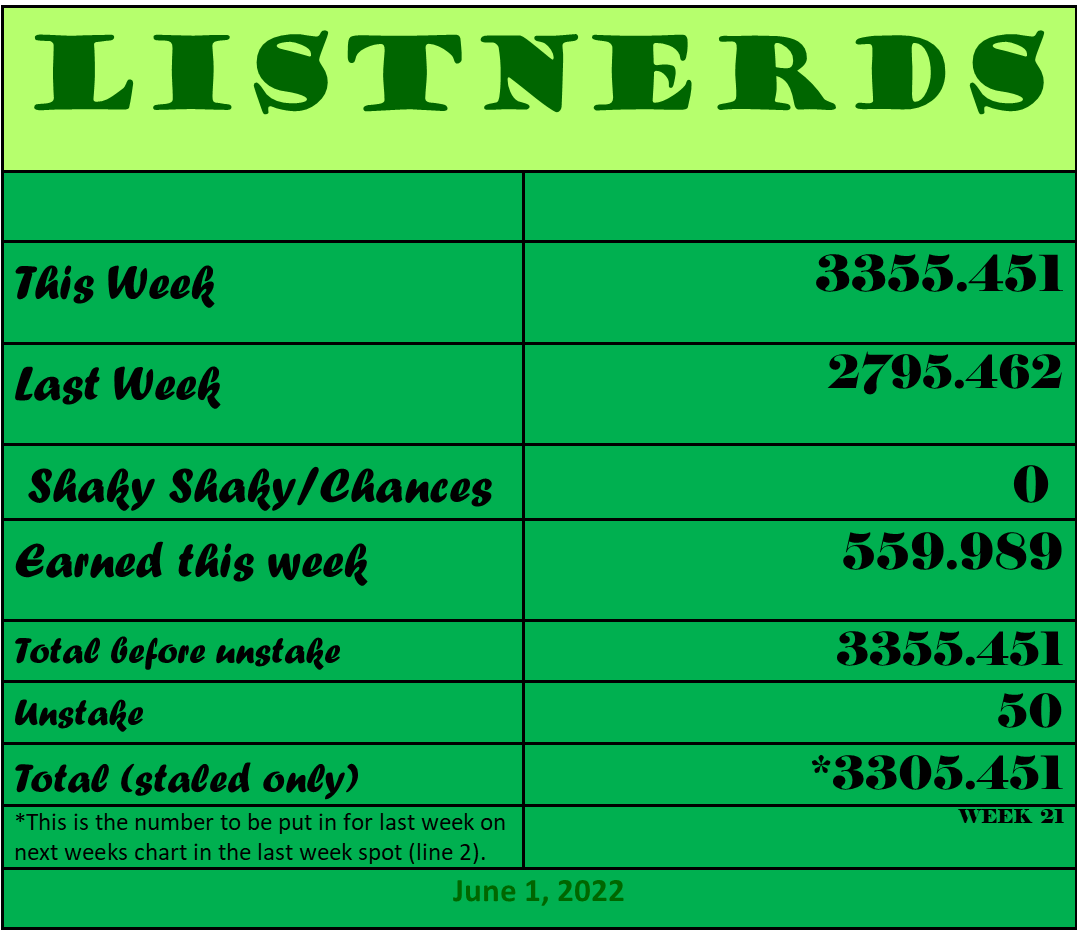 Conclusion
All-in-All, it still turned out to be a pretty good week! That's the beauty of Hive & the blockchain, full of surprises. Now I just have to pick my feet up and get back to work and all will be even better!
Thanks for reading!!
See Ya next week!!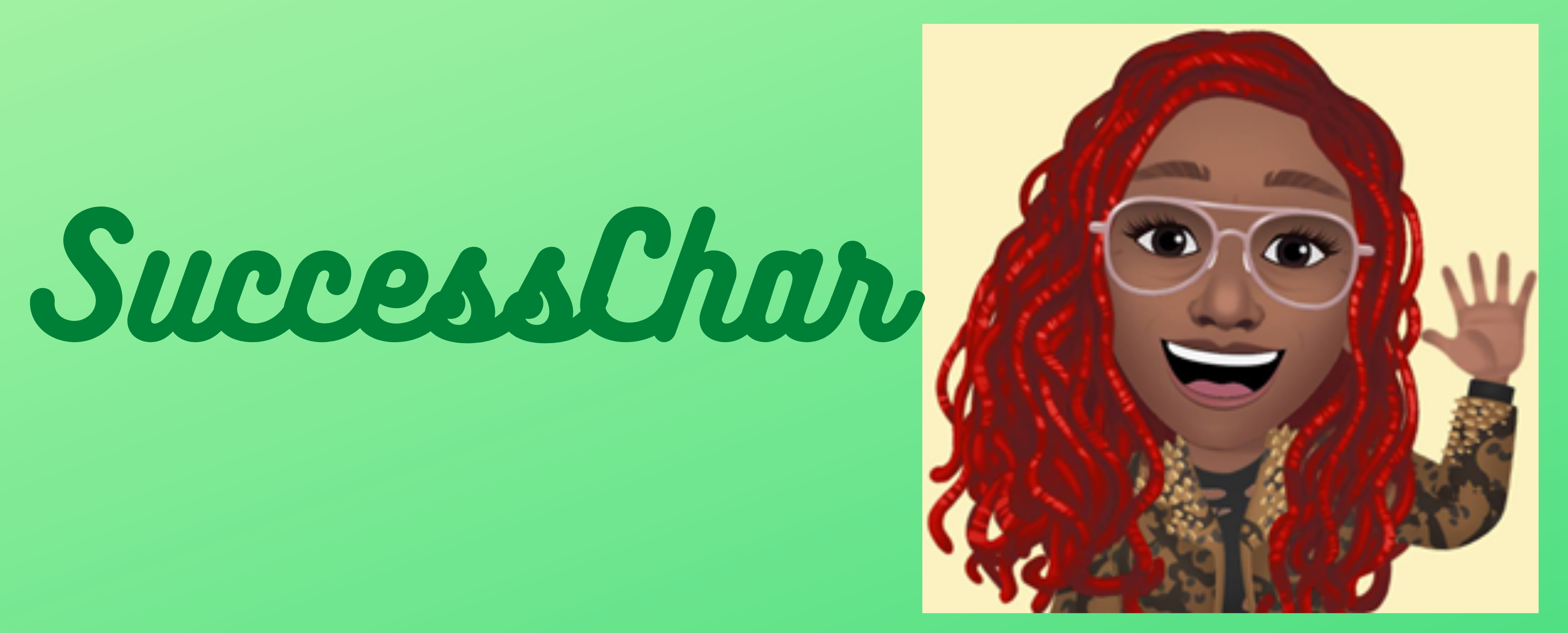 If you like to earn #CTP/#listnerds tokens click the link below the picture and get started today!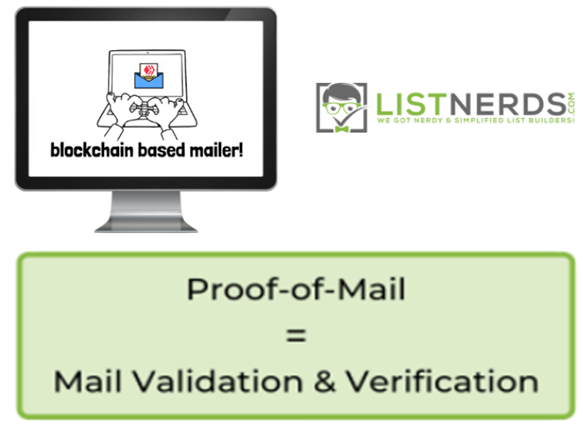 ListNerds- Click Here!

---
---