Rolling Right Along | My Hive Goals 2022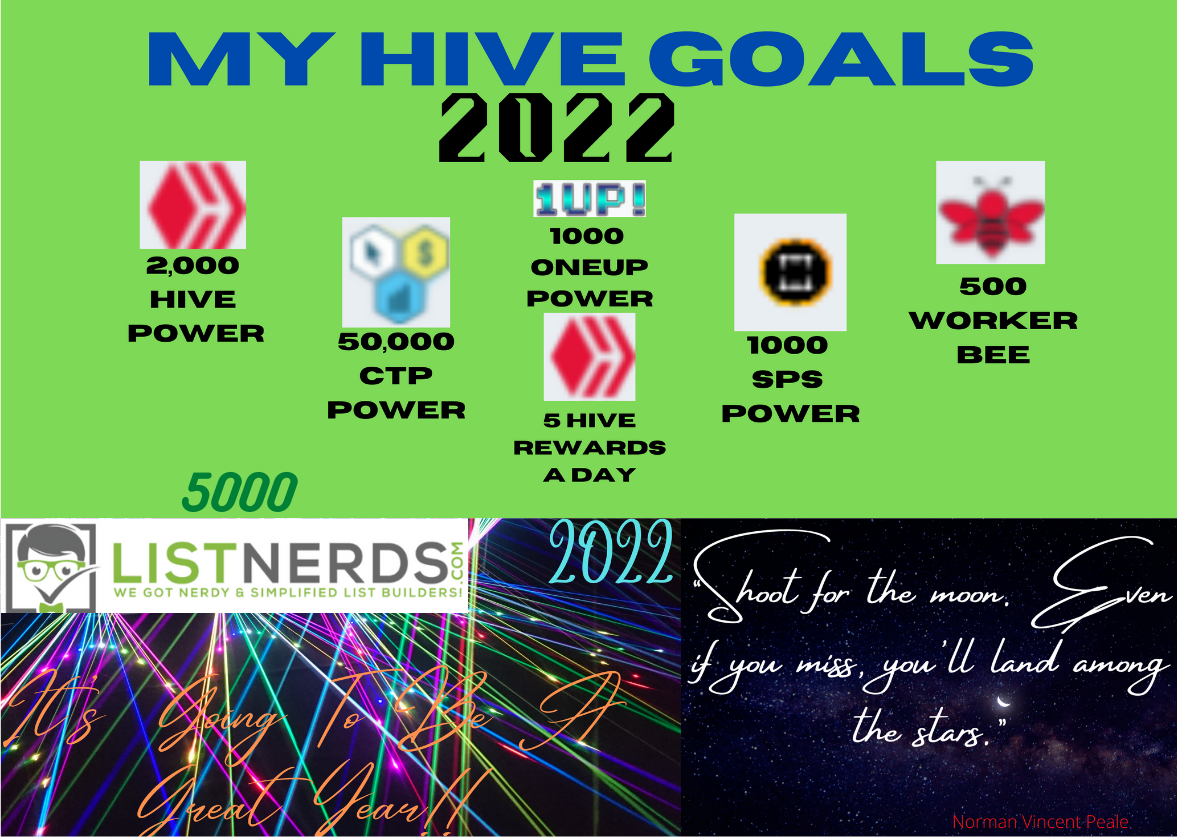 Made in Canva
Rolling right along.....
Although I'm at a point where I have no fiat to contribute to my buying power, things are still growing at a good pace. Powering up just 1 Hive each day has really helped.
Let's take a look at this week .......
2000 Hive Power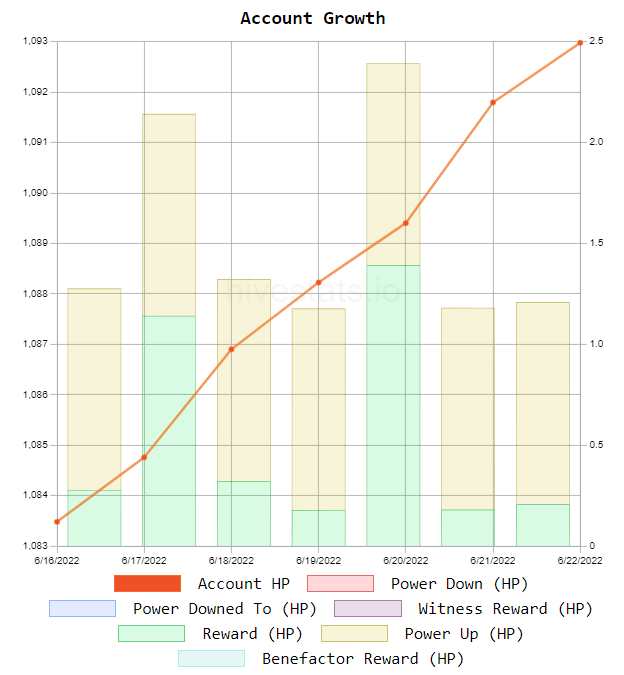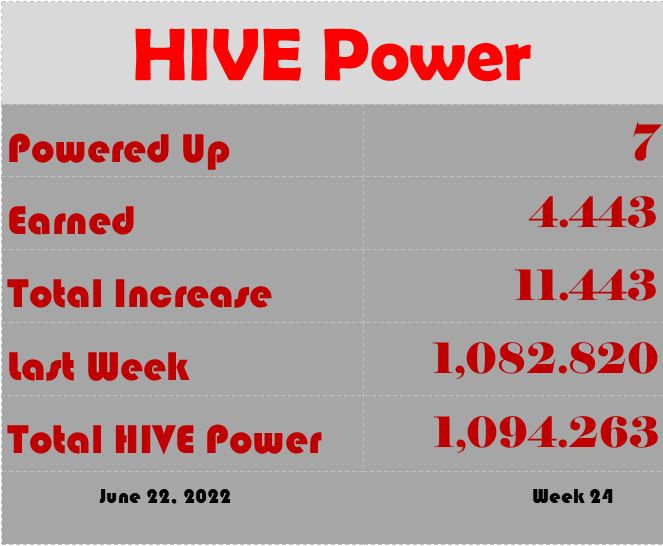 5 Hive Rewards A Day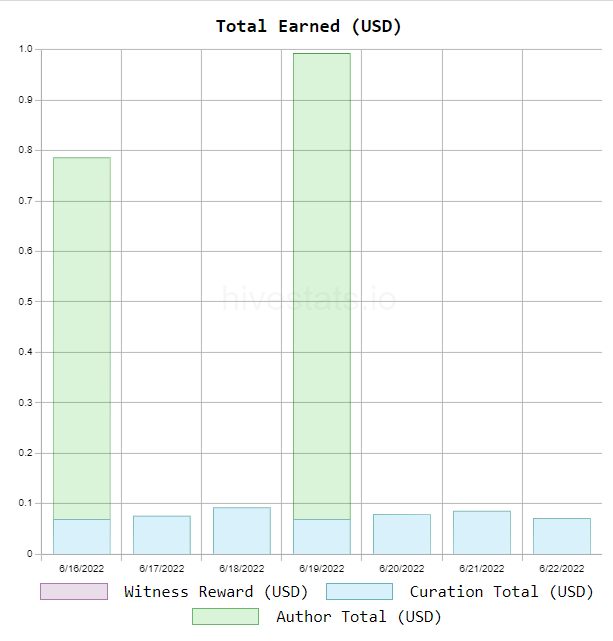 50,000 CTP Power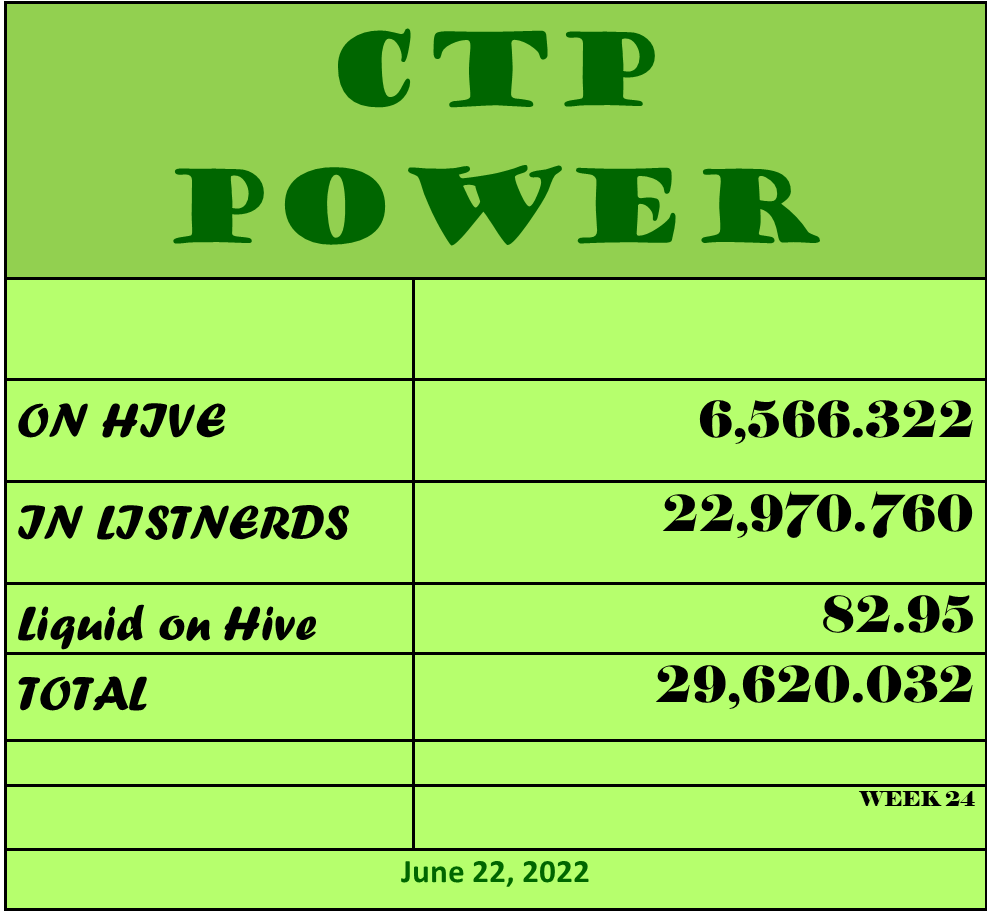 1000 OneUp

Splinterlands
1000 SPS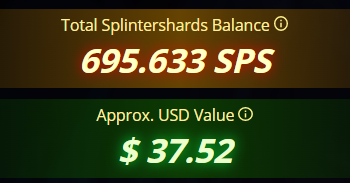 10,000 SPT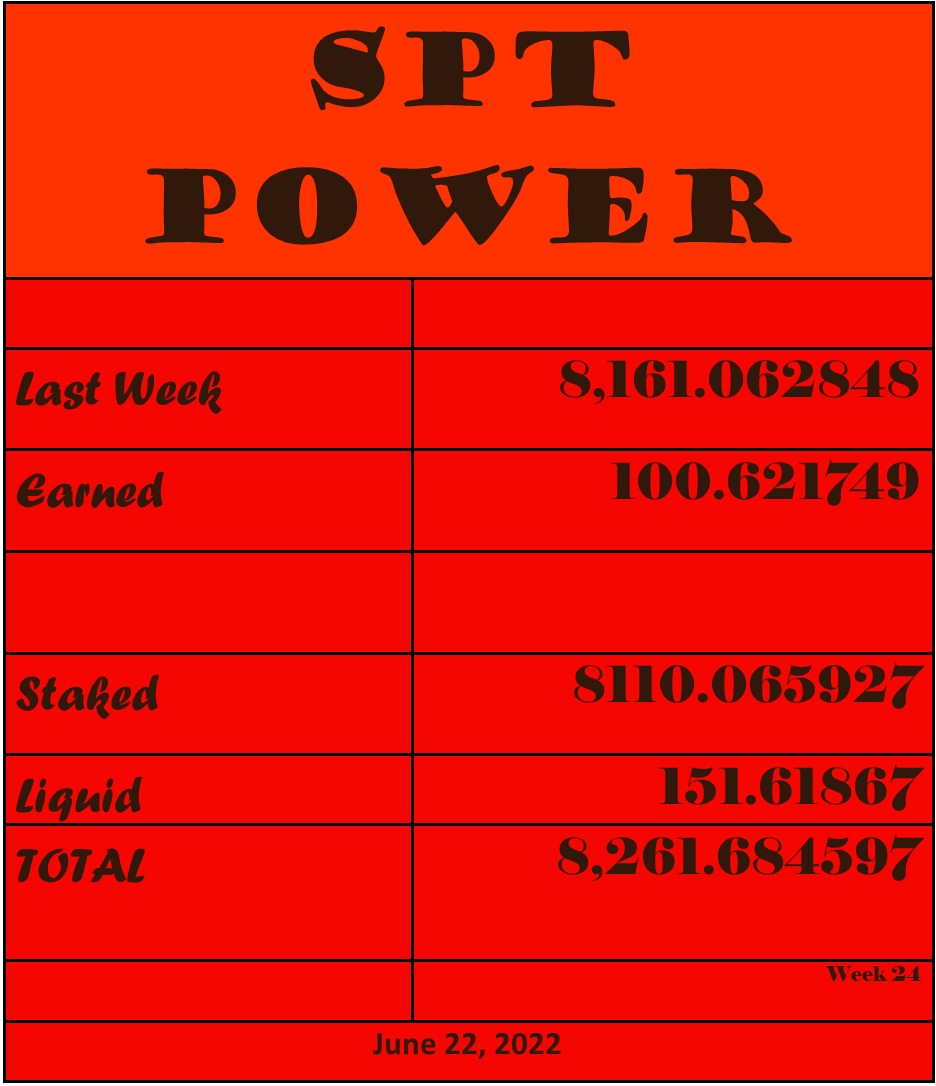 500 WORKERBEE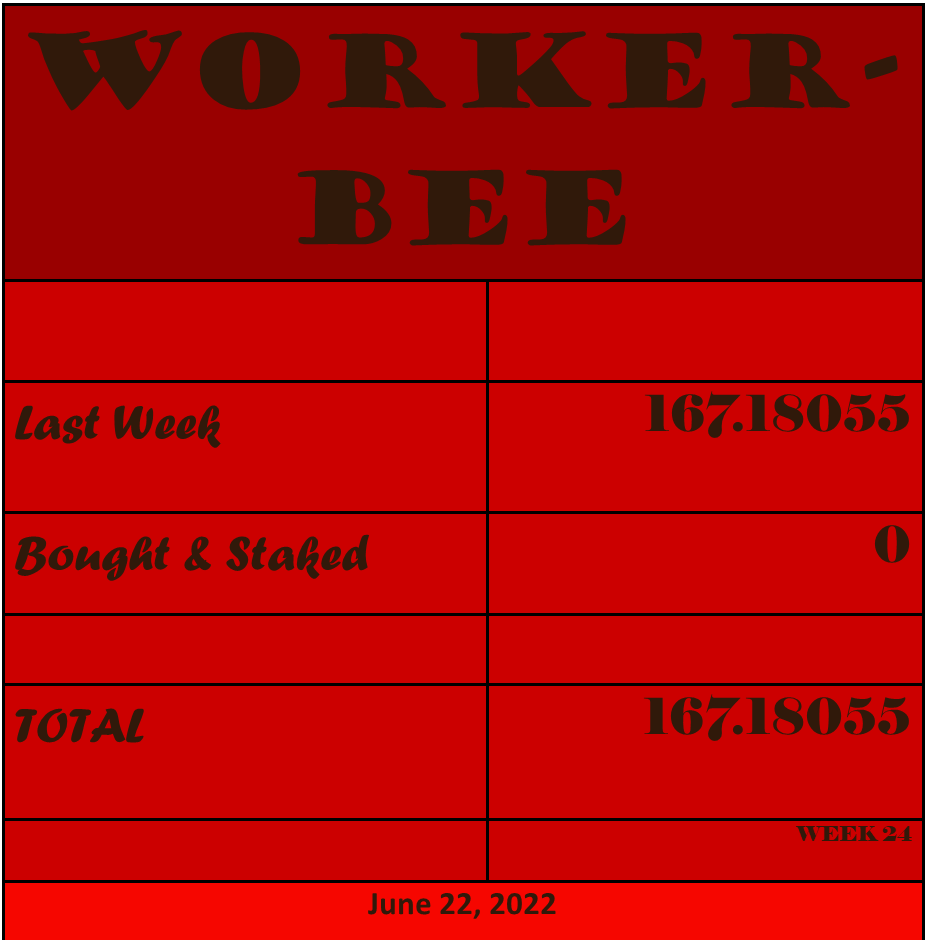 5000 Listnerds
What a way to end the report??
This is the best progress of all! I have once again reached my goal for ListNerds and even with the unstaking process things are still growing at an unbelievable rate.
This week I hit my 5000 ListNerds goal and even though my 100 unstake bought me back under 5000, it's right back the next day. Due to the fact that I'm earning approx. 95 ListNerds each day just from my stake alone, I'm not only doubling my goal at this point, but I'm trippling it.
That's right, 15,000 ListNerds is my next goal!!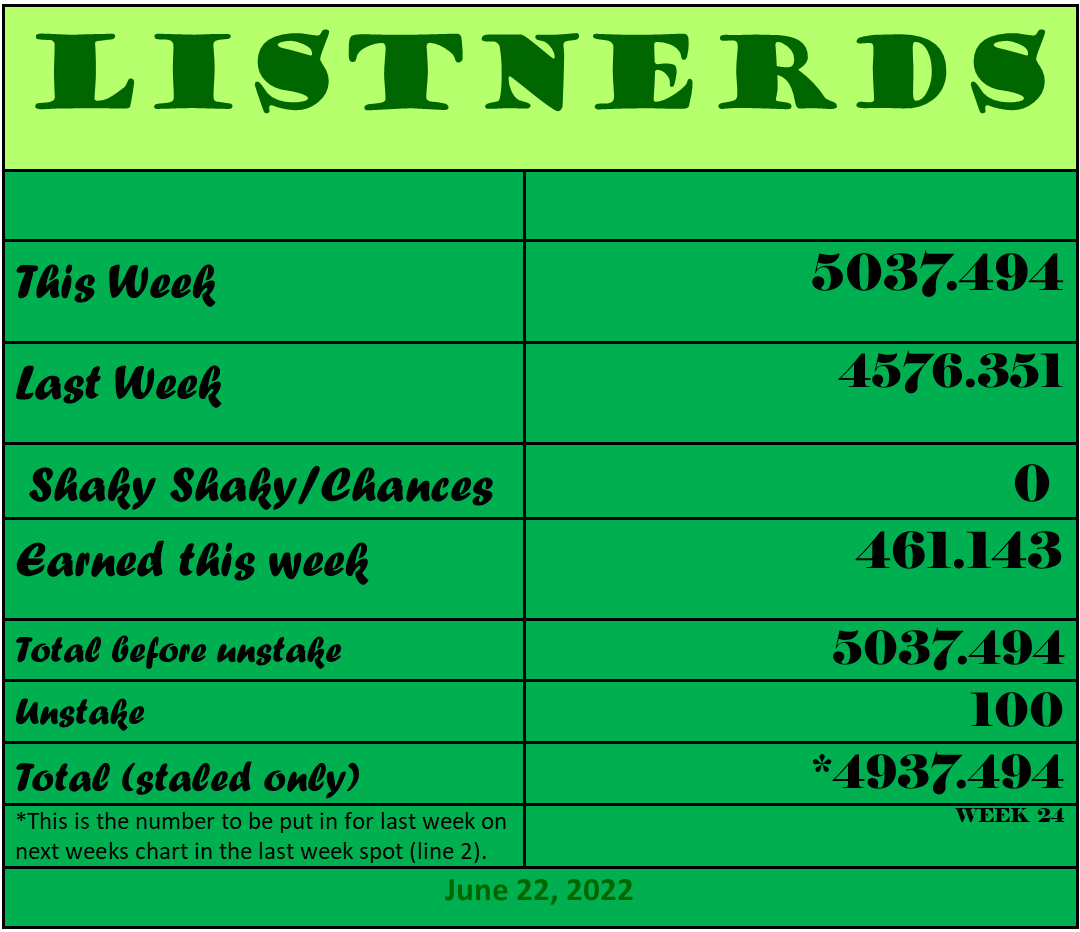 Thanks for reading!!
See Ya next week!!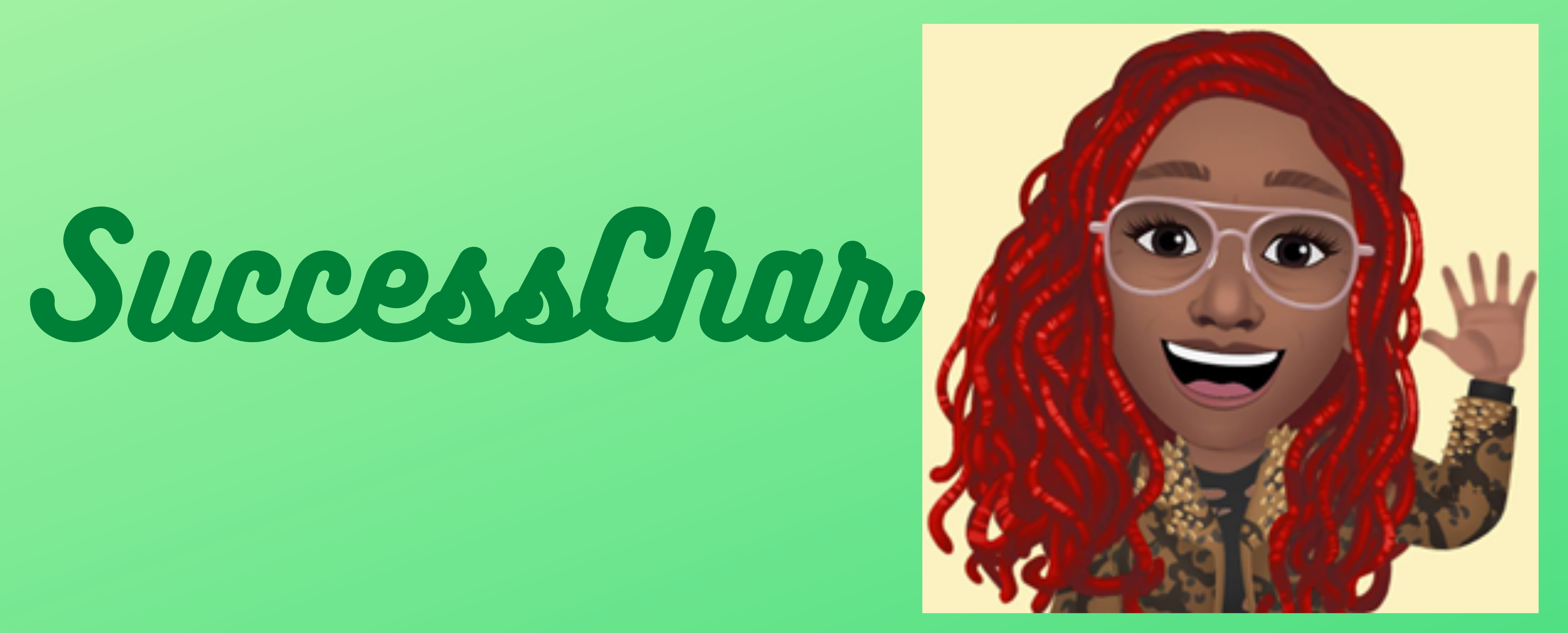 If you like to earn #CTP/#listnerds tokens click the link below the picture and get started today!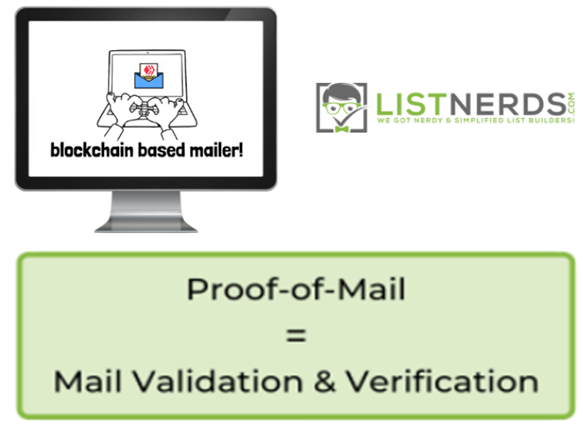 ListNerds- Click Here!

---
---