(ESP/ENG) Apreciando la belleza de un gato negro / Appreciating the beauty of a black cat 😻🖤
¡Hola a todos mis colegas felinos! De nuevo nos encontramos con el momento de mostrar nuestra mejores fotografías obtenidas en estos días. Aunque, la semana pasada nos apartamos de esa idea y les mostré algunas de mis fotos con malos ángulos (aunque sabemos que todos los ángulos nos van bien, son los humanos los que juzgan 🙄), así que para ésta oportunidad, les ofrezco unas fotografías que mi padre humano me tomó cuando algo de luz solar entraba por la ventana que tiene la puerta.
Hello to all my feline colleagues! Once again we find the time to show our best photographs obtained these days. Although, last week we moved away from that idea and I showed you some of my photos with bad angles (although we know that all angles are good for us, it is the humans who judge 🙄), so for this opportunity, I offer you some photos that my human father took me when some sunlight came through the window that has the door.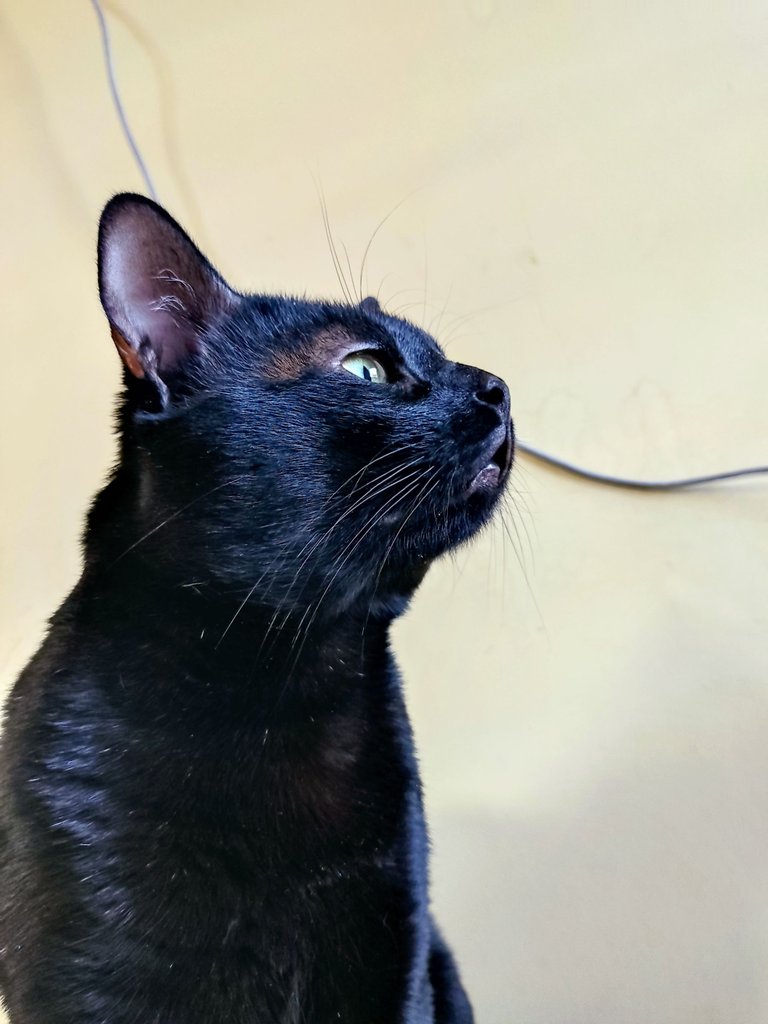 (Mirando de lado, ignorando al humano / Looking sideways, ignoring the human)
Para todos los gatos negros, no es un secreto mencionar que si no hay suficientemente luz, nuestra magnifica majestuosidad majestuosa, no puede ser apreciada. Y es que, estando encerrados en casa, con las luces artificiales, es difícil que las cámaras (esas horribles cosas con flashes 😵), muestren lo hermosos que somos.
For all black cats, it is not a secret to mention that if there is not enough light, our magnificent majestic majesty cannot be appreciated. And it is that, being locked up at home, with artificial lights, it is difficult for cameras (those horrible things with flashes 😵), to show how beautiful we are.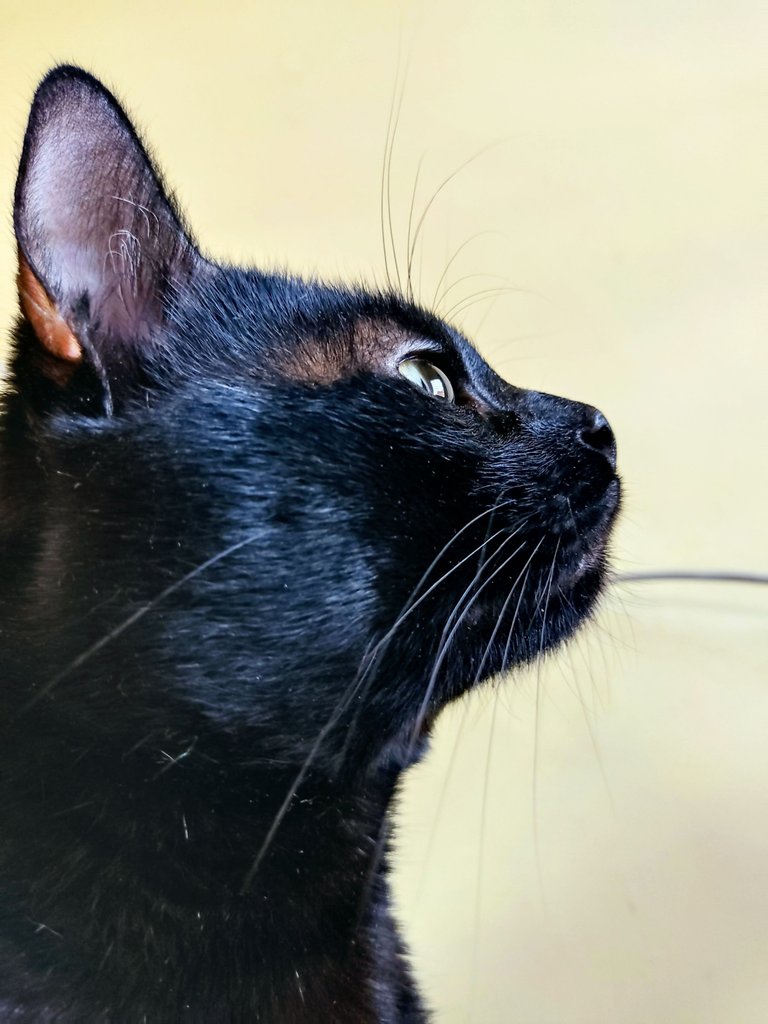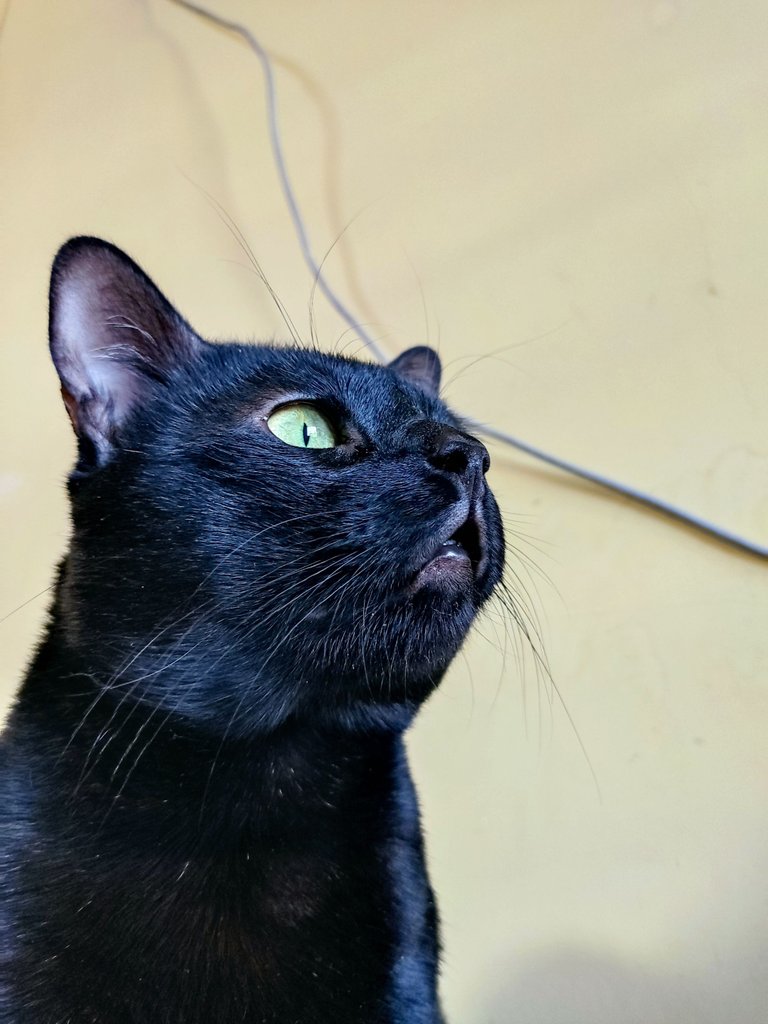 (Aprecien esos ojos y lo brillante de mi pelaje / Appreciate those eyes and the shine of my fur)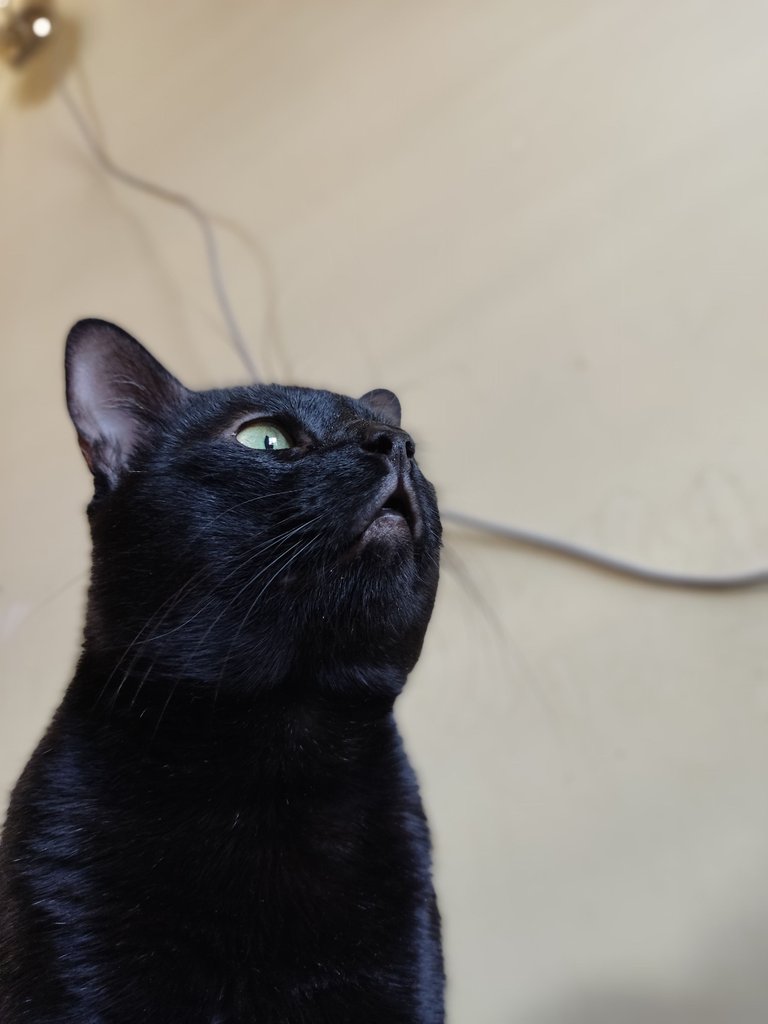 Mis padres humanos siempre se asombran cuando me sacan un ratito al patio a llevar sol, dicen que mi color negro es más intenso bajo el sol y que es muy hermoso. Eso es obvio, pero en esos momentos, ellos se quedan encantados admirándolo. Yo aprovecho entonces y trato de alejarme un poco. Pero en la claridad, nuestro color no nos ayuda de camuflaje. Ese es un punto negativo para tanta belleza.
My human parents are always amazed when they take me out to the patio for a while to get some sun, they say that my black color is more intense under the sun and that it is very beautiful. That is obvious, but in those moments, they are delighted to admire it. I take advantage then and try to get away a little. But in the light, our color does not help us camouflage. That is a negative point for so much beauty.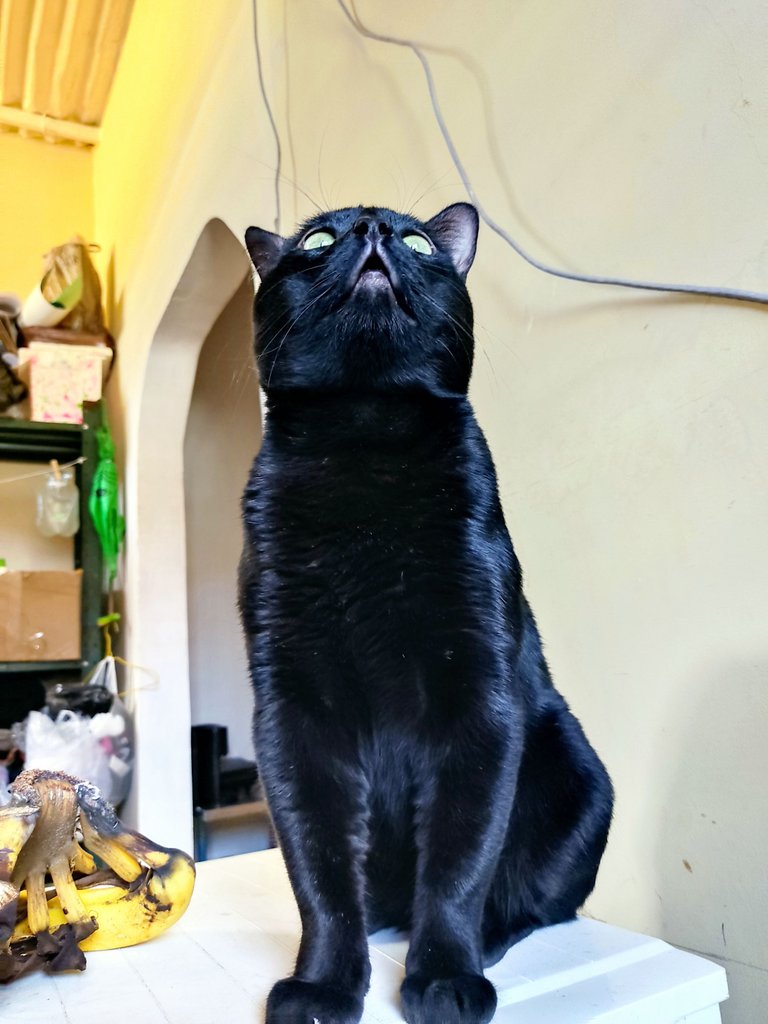 (Admírame. Soy majestuoso, dame croquetas y pollito / admire me I am majestic, give me croquettes and chick)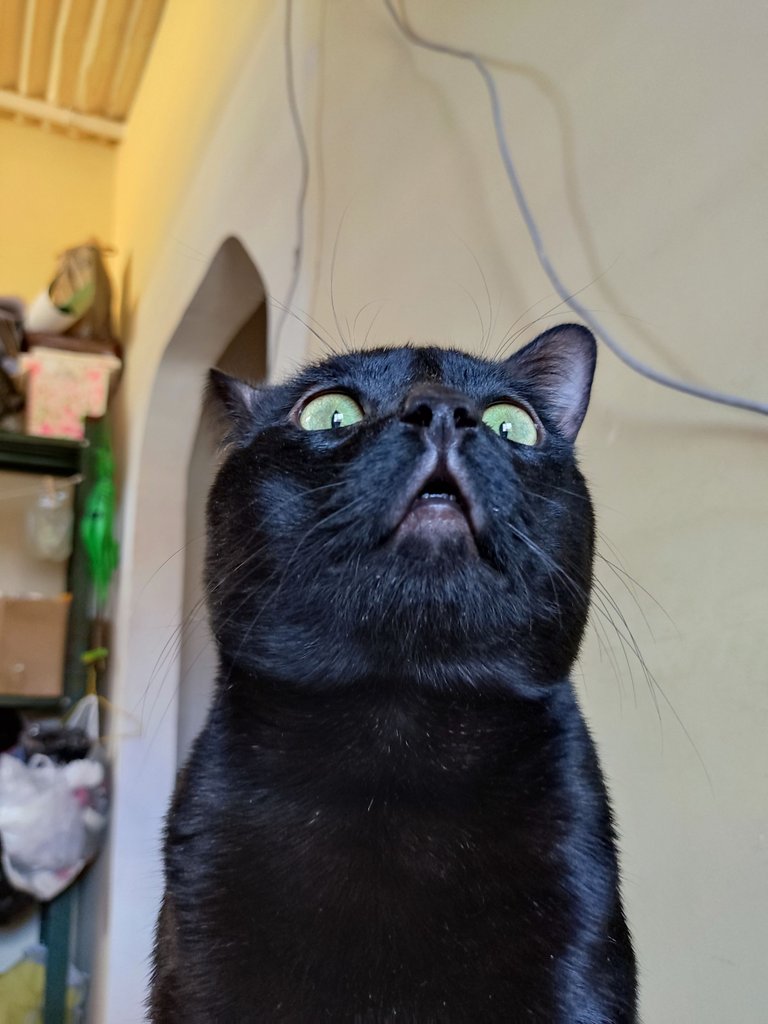 (Una de las expresiones favoritas de mi mamá humana / One of my human mom's favorite expressions)
Bosteza Disculpen... ya es la hora de echar una pequeña siesta, dentro de un par de horas llegará la hora gatuna y deberé dar mi patrullaje nocturno habitual... Dulces sueños 😴
¡Hasta un próximo Caturday!
Yawns Excuse me... it's time to take a little nap, in a couple of hours it will be cat time and I'll have to do my usual night patrol... Sweet dreams 😴
See you next Caturday!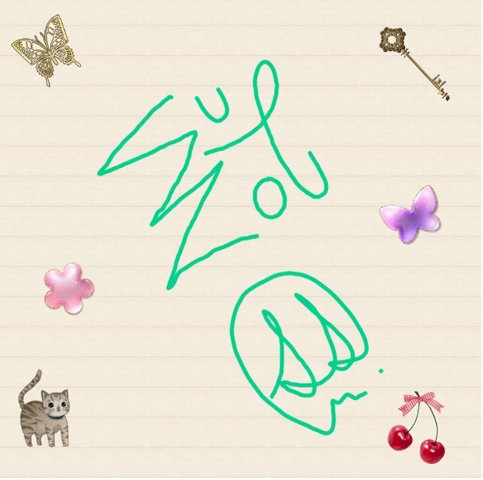 ---
---