(ESP/ENG) El atractivo arte visual de la película Tekkonkinkreet / The attractive visual art of the movie Tekkonkinkreet

¡Hola a todos! Tenia tiempo sin venir a dejar mi aporte en ésta maravillosa comunidad y qué mejor manera de declarar mi retorno que hablándoles de una de las películas que sin lugar a dudas, tienes que ver así sea una vez en tu vida, Aunque créanme, que el arte es tan detallado y minucioso, que sentirás el deseo de volverla a mirar simplemente para admirar lo hermoso de sus dibujos, encontrándote siempre con un detalle diferente.
Hello everyone! I hadn't come in a while to leave my contribution in this wonderful community and what better way to declare my return than by telling you about one of the movies that, without a doubt, you have to see even once in your life, although believe me, that art It is so detailed and meticulous that you will feel the desire to look at it again simply to admire the beauty of its drawings, always finding a different detail.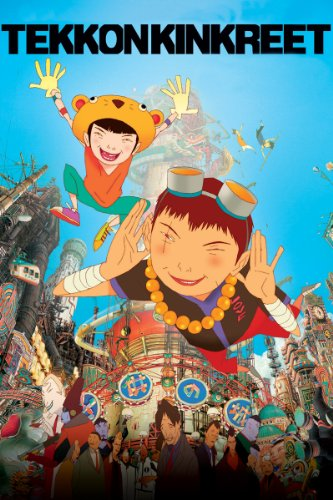 Fuente
Recuerdo que hace años, leí en una revista acerca de ésta película, el diseño de personajes me resultaba bastante inusual, dado que como la mayoría de los que vemos animaciones japonesas, ya nos hemos acostumbrado que los personajes sean más estético o "atractivos", pero que eso no te engañe amigo lector, como toda buen obra el contenido radica en su historia, en su esencia en sí y Tekkonkikreet tiene todas las herramientas para ser una película atractiva, no sólo en el aspecto del arte sino el en sentido figurativo. Ahora, sin extendernos mucho más les hablaré más o menos de que va y quienes son los protagonistas.
I remember that years ago, I read in a magazine about this film, the character design was quite unusual for me, since like most of us who watch Japanese animations, we have already become accustomed to characters being more aesthetic or "attractive", But don't let that fool you, dear reader, like all good works, the content lies in its history, in its essence itself, and Tekkonkikreet has all the tools to be an attractive film, not only in terms of art but also in a figurative sense. Now, without going much further, I will tell you more or less about what is going on and who the protagonists are.
Sinopsis/ Synopsis
Todo transcurre en la Ciudad Tesoro o Takaramachi, ciudad ficticia ubicada en Japón. Esta metrópolis colmada de colores y diseños extravagantes, está llena de delincuencia y luchas entre bandas, que es en donde se enfoca la historia. Los niños huérfanos andan por las calles defendiendo sus territorios y entre ellos se encuentran los gatos, niños que son capaces de dar saltos tan altos que pareciese que pudieran volar (y ciertamente, son unos saltos que te hace pensar que son capaces de manipular la gravedad). Entre esta guerra entre pandillas, están vinculados los yakuza, cuando uno de los niños termina interviniendo en un enfrentamiento de la yakuza con uno de sus conocidos, aumentaran los problemas y las persecuciones.
Everything takes place in Treasure City or Takaramachi, a fictional city located in Japan. This metropolis filled with extravagant colors and designs, is full of crime and gang fights, which is where the story focuses. Orphaned children walk the streets defending their territories and among them are cats, children who are capable of jumping so high that it seems that they could fly (and certainly, they are jumps that make you think that they are capable to manipulate gravity). Between this war between gangs, the yakuza are linked, when one of the children ends up intervening in a yakuza confrontation with one of his acquaintances, the problems and persecutions will increase.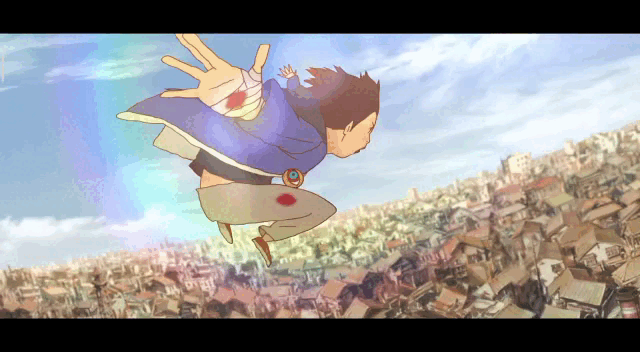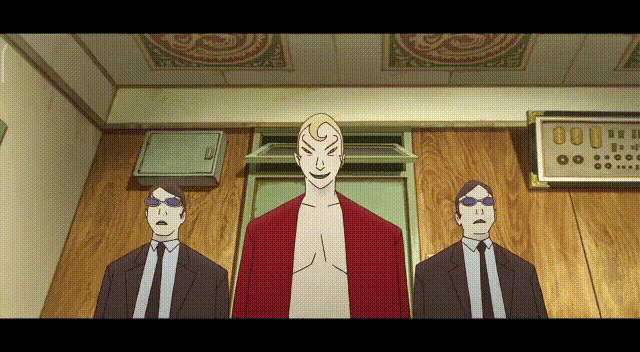 La aparente apacible vida de los chicos, acostumbrada a la defensa de su territorio con bandas pequeñas y cometiendo fechorías menores, se ve mermada cuando la lucha entre mafiosos los termina absorbiendo, demostrando la caótica verdad existente en la sociedad, en donde el dinero y la corrupción, son el eje principal. La lucha constante entre la luz y la oscuridad, reflejada a través de Kuro y Shiro, que tratan de cumplir con su sueño de poder irse a vivir juntos a orillas del mar.
The apparently peaceful life of the boys, used to defending their territory with small gangs and committing minor misdeeds, is diminished when the fight between gangsters ends up absorbing them, demonstrating the chaotic truth that exists in society, where money and corruption, are the main axis. The constant struggle between light and darkness, reflected through Kuro and Shiro, who try to fulfill their dream of being able to live together by the sea.
Personajes / Personajes
KURO (NEGRO) es un niño bastante rebelde, rudo, pero muy sobreprotector de su compañero Shiro, dado que al ser mayor que él y prácticamente al estar a su lado todo el tiempo, siente que debe protegerlo. Muy ágil para las batallas de cuerpo a cuerpo, dado que sus sentidos están bastante agudizados. Posee una agresividad casi maniática que libera con bastante facilidad y que extrañamente, es apaciguada por la presencia de Shiro.
KURO (BLACK) is a rather rebellious, rude boy, but very overprotective of his partner Shiro, since being older than him and practically being by his side all the time, he feels that he must protect him. Very agile for melee battles, as his senses are quite sharp. He has an almost manic aggressiveness that he releases quite easily and that is strangely appeased by Shiro's presence.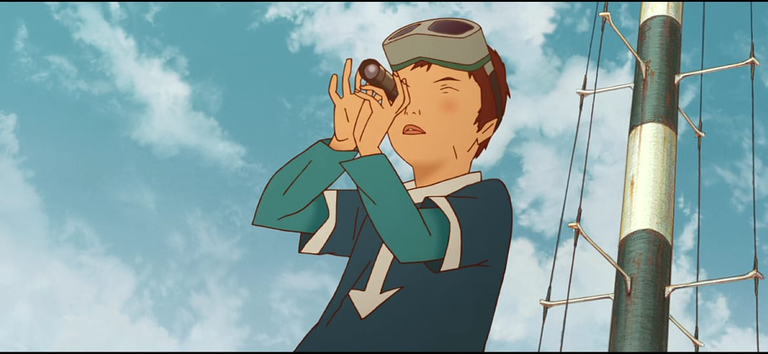 SHIRO (BLANCO) podría decirse que es la contraparte del otro niño. Alegre, risueño, muy imaginativo, entregado a su infancia a tal grado que a pesar de tener once años, se comporta más como un niño de cinco años. Kuro está pendiente de todas sus necesidades, incluso lo viste y le ata las agujetas, como todo un hermano mayor. Tiene una colección de relojes y de sombreros, de diferentes figuras y colores. De carácter volátil, siempre anda sumergido en su mundo, llegando incluso a desvariar, poseedor de una mente sensible que es capaz de ver lo que hay más allá de lo perceptible por los demás... eso o tiene problemas mentales ja ja aún no estoy segura.
SHIRO (WHITE) could be said to be the other child's counterpart. Cheerful, smiling, very imaginative, devoted to his childhood to such a degree that despite being eleven years old, he behaves more like a five-year-old. Kuro is aware of all his needs, he even dresses him and ties his shoelaces, like a big brother. It has a collection of watches and hats, of different shapes and colors. Of a volatile nature, he is always immersed in his world, even going astray, possessing a sensitive mind that is capable of seeing what is beyond what is perceptible by others... that or he has mental problems ha ha I'm not here yet safe.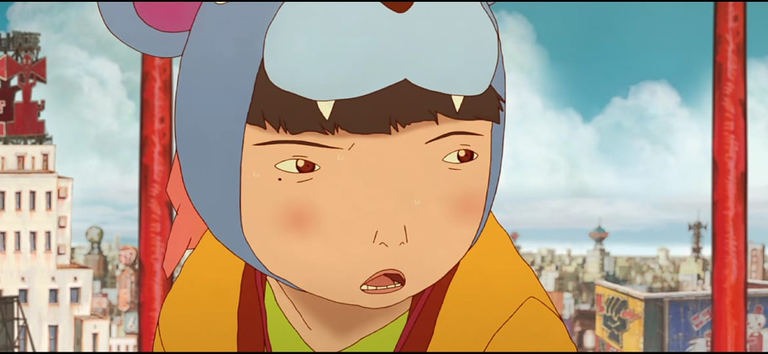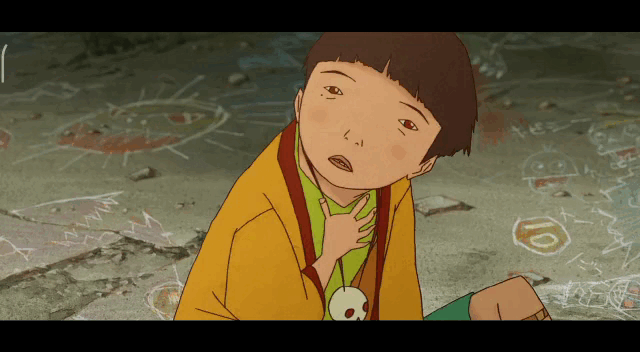 Ambos niños tienen una conexión muy fuerte con el otro y como menciona Shiro en una parte:
"...a Kuro le faltan varios tornillos en el corazón. Pero yo tengo todos los tornillos que le hacen falta".
Siendo visualizados como el ying y el yang, la luz y la oscuridad, necesitan de uno para que exista el otro, ya que juntos existe la armonía y separados, se rompe el equilibrio, volviéndose ambos completamente inestables.
Both children have a very strong connection with each other and as Shiro mentions in one part:
"...Kuro is missing several screws in his heart. But I have all the screws he needs".
Being visualized as ying and yang, light and darkness, they need one for the other to exist, since together there is harmony and separated, the balance is broken, both becoming completely unstable.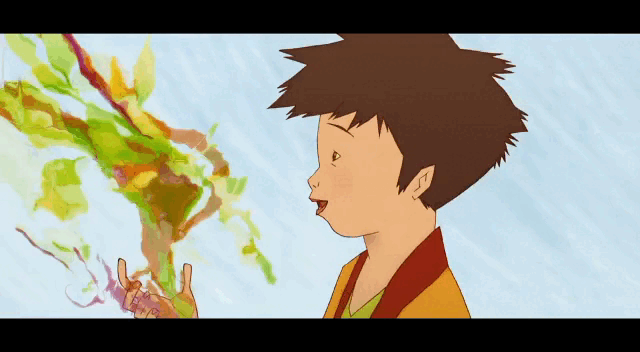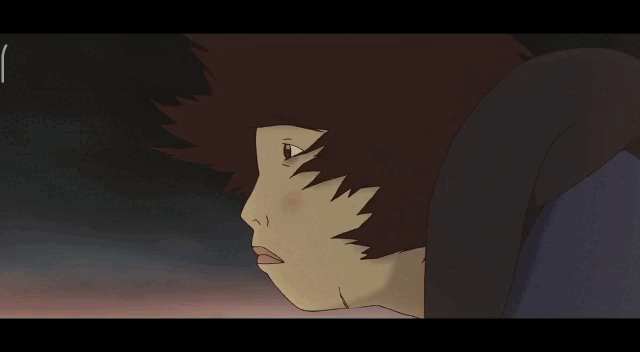 Sin lugar a dudas quedé fascinada con ésta película de principio a fin, no sólo por los maravillosos escenarios y arte conceptual bastante bizarro, colmados de muchos y minuciosos detalles, sino de la manera en que es llevada la lucha interna de sus personajes, me agrada mucho cómo es reflejado y según mi opinión es una verdadera joya de la animación, muy a pesar de que sea tan poco conocida. Muchísimas gracias por haber visitado mi publicación. Espero que les haya parecido interesante y que se animen a verla, sin duda, no se arrepentirán.
¡Hasta una próxima oportunidad!
Without a doubt, I was fascinated with this movie from start to finish, not only because of the wonderful settings and rather bizarre conceptual art, full of many minute details, but also because of the way in which the internal struggle of its characters is carried out, I like it. much how it is reflected and in my opinion it is a true jewel of animation, despite the fact that it is so little known. Thank you very much for visiting my publication. I hope you have found it interesting and that you are encouraged to see it, without a doubt, you will not regret it.
See you next time!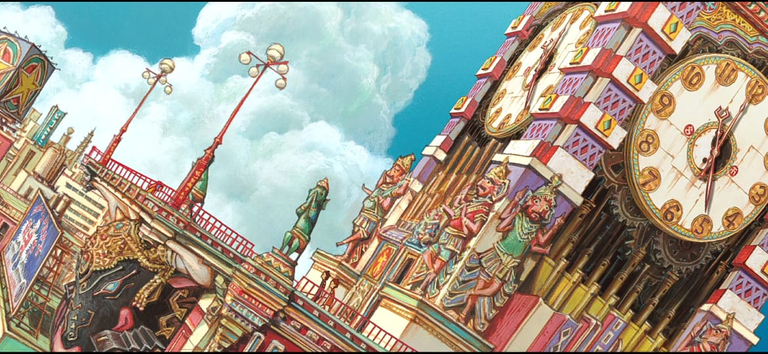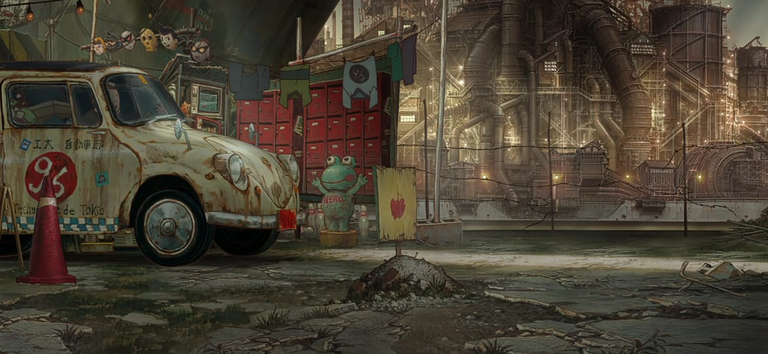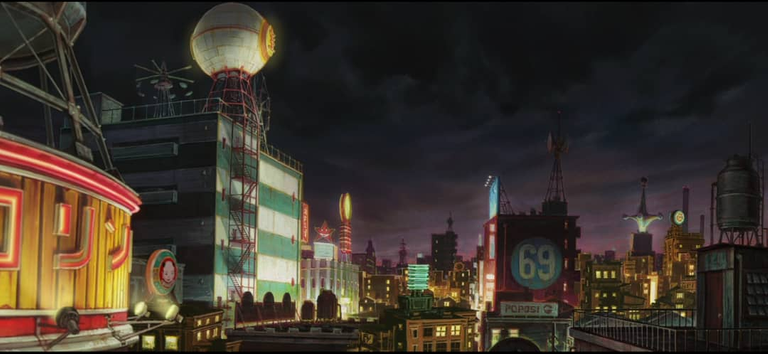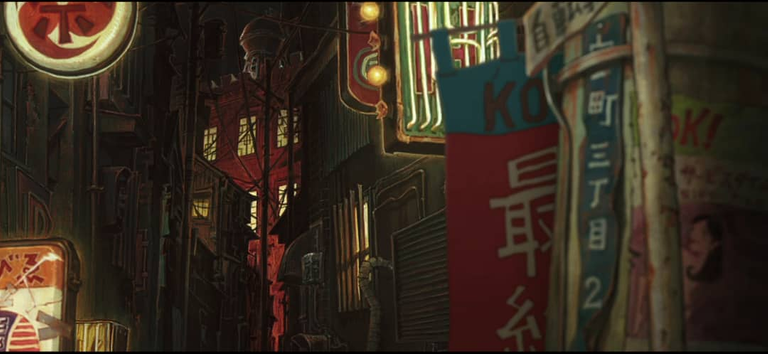 Nota: Todas las imágenes (excepto la portada de esta publicación) y los gifs, fueron hechos por mi, tomando capturas de pantalla de la película para las imágenes y grabando trozos de la misma que luego convertí a gifs.
Note: All images (except the cover of this publication) and gifs were made by me, taking screenshots of the movie for the images and recording pieces of it that I later converted to gifs.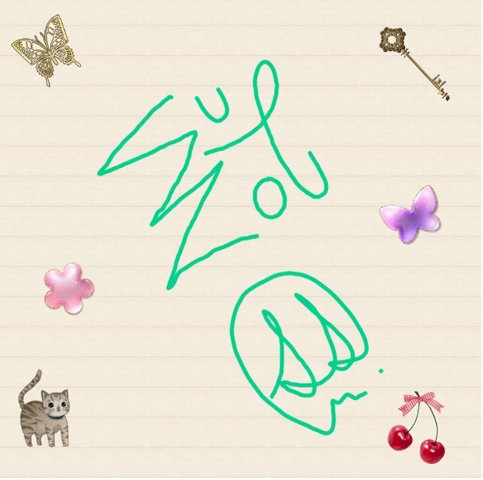 ---
---