Daily Drawing Challenge : Drawing of Parrot (Pet)
I don't know whether parrot like this really exists or not;however, I would love to see such parrot with beautiful plumage.
I drew this drawing for #featheredfriends community.
I used colors , markers and pointers for this drawing.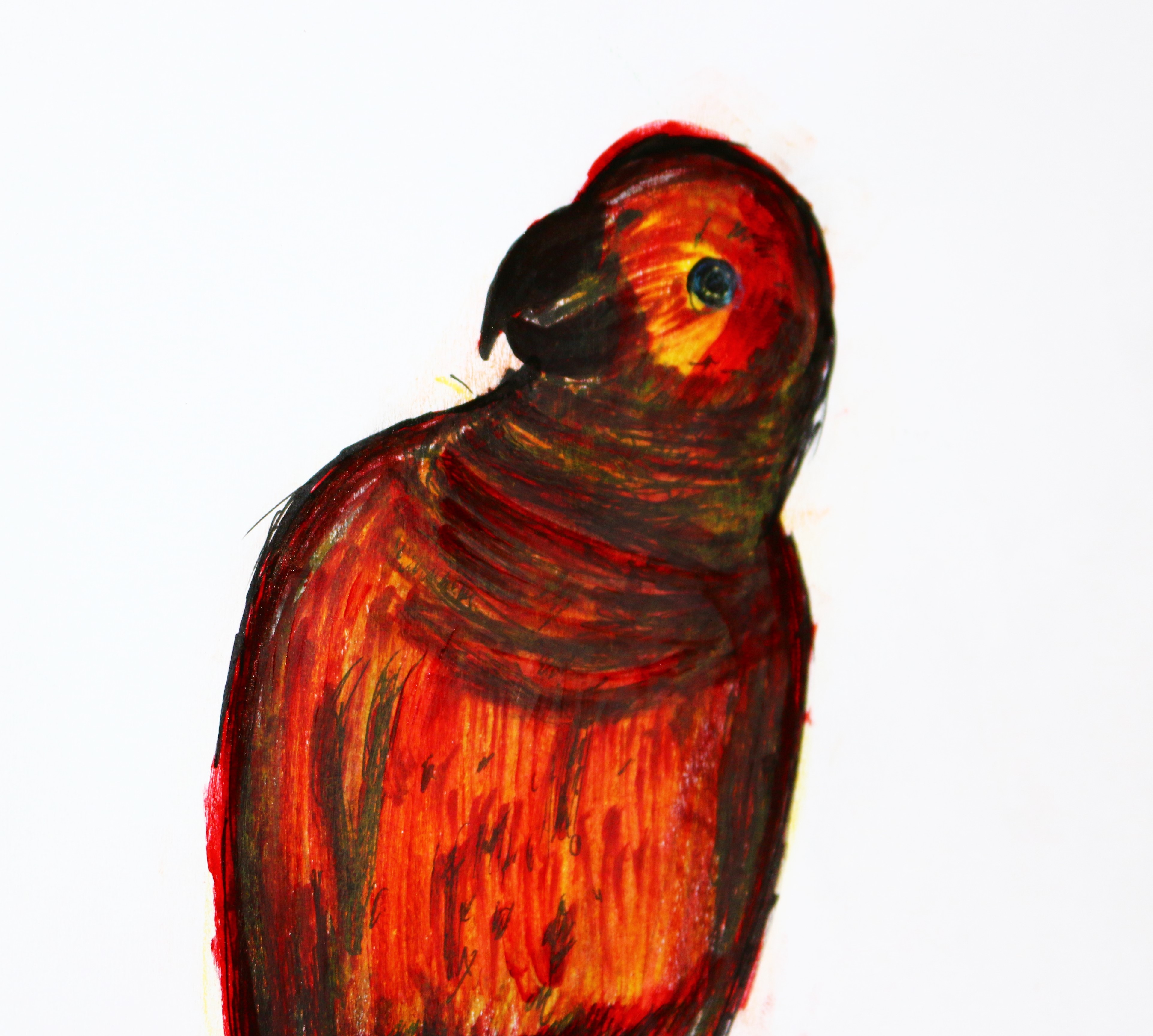 Earlier version
Thank you for stopping by.
---
---