Drawing of Great Horned Owl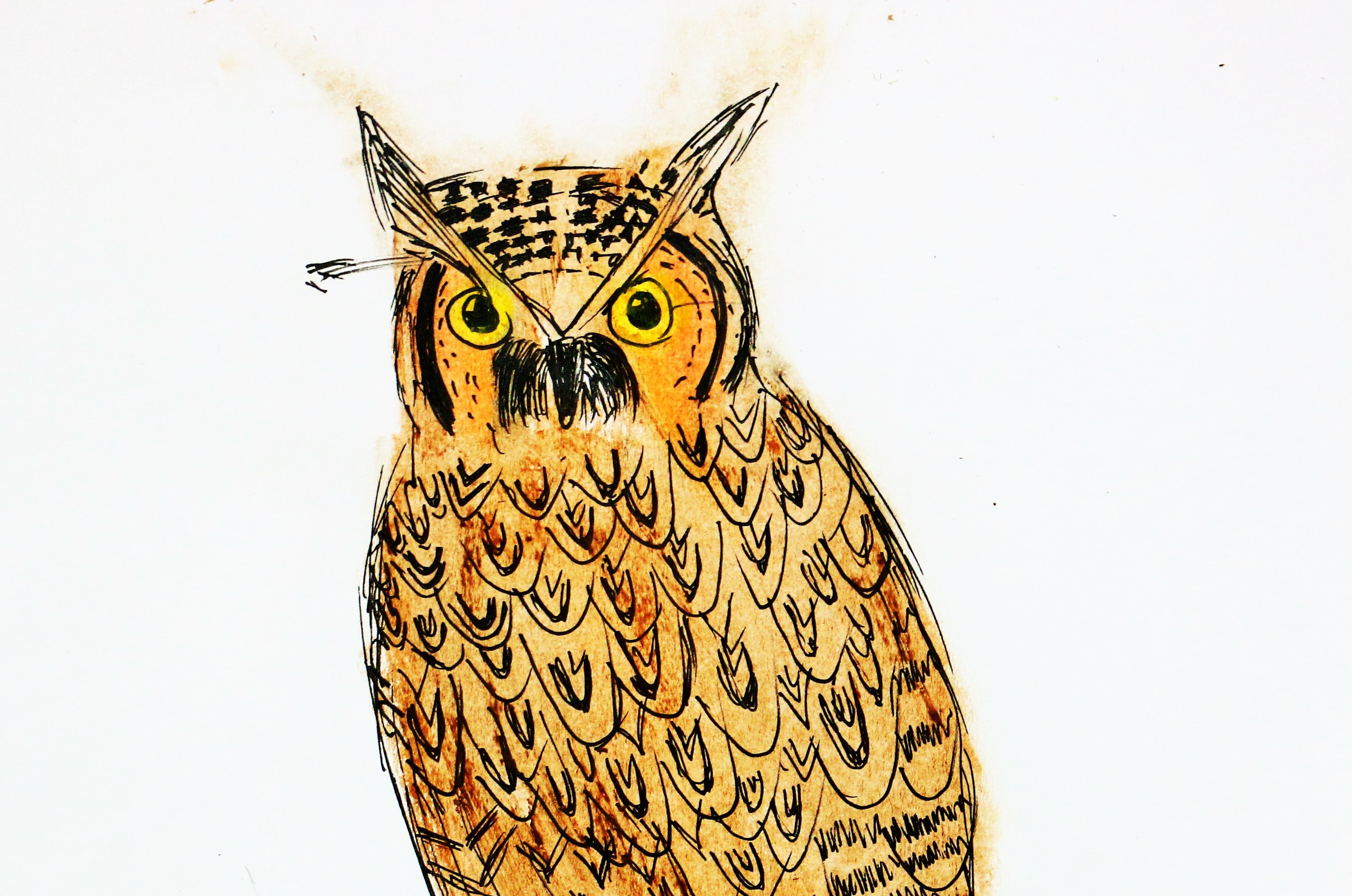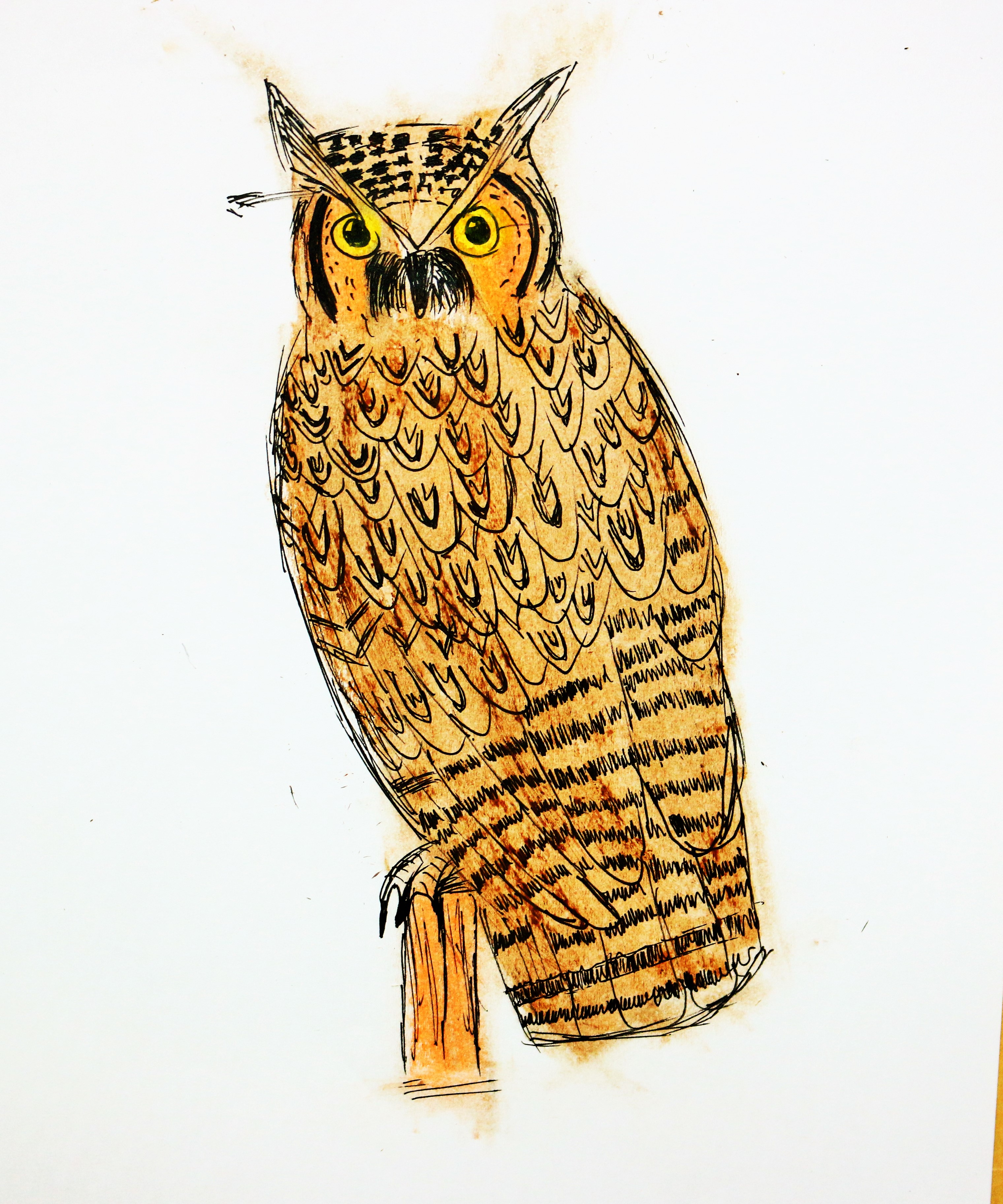 I hope you're having a wonderful day. Today I made a sketch of one of the most powerful American owls ⁠— Great Horned Owl .
Great Horned Owl:
It occurs in North and South America. It is known as aggressive predator. It's life span is approximately 30 years. With excellent vision , Great Horned Owl hunt silently.
I used pointer and colors for this art.
Steps in Sketching
Step 1:
In the first place, I sketched out facial disks, ear tufts and eyes.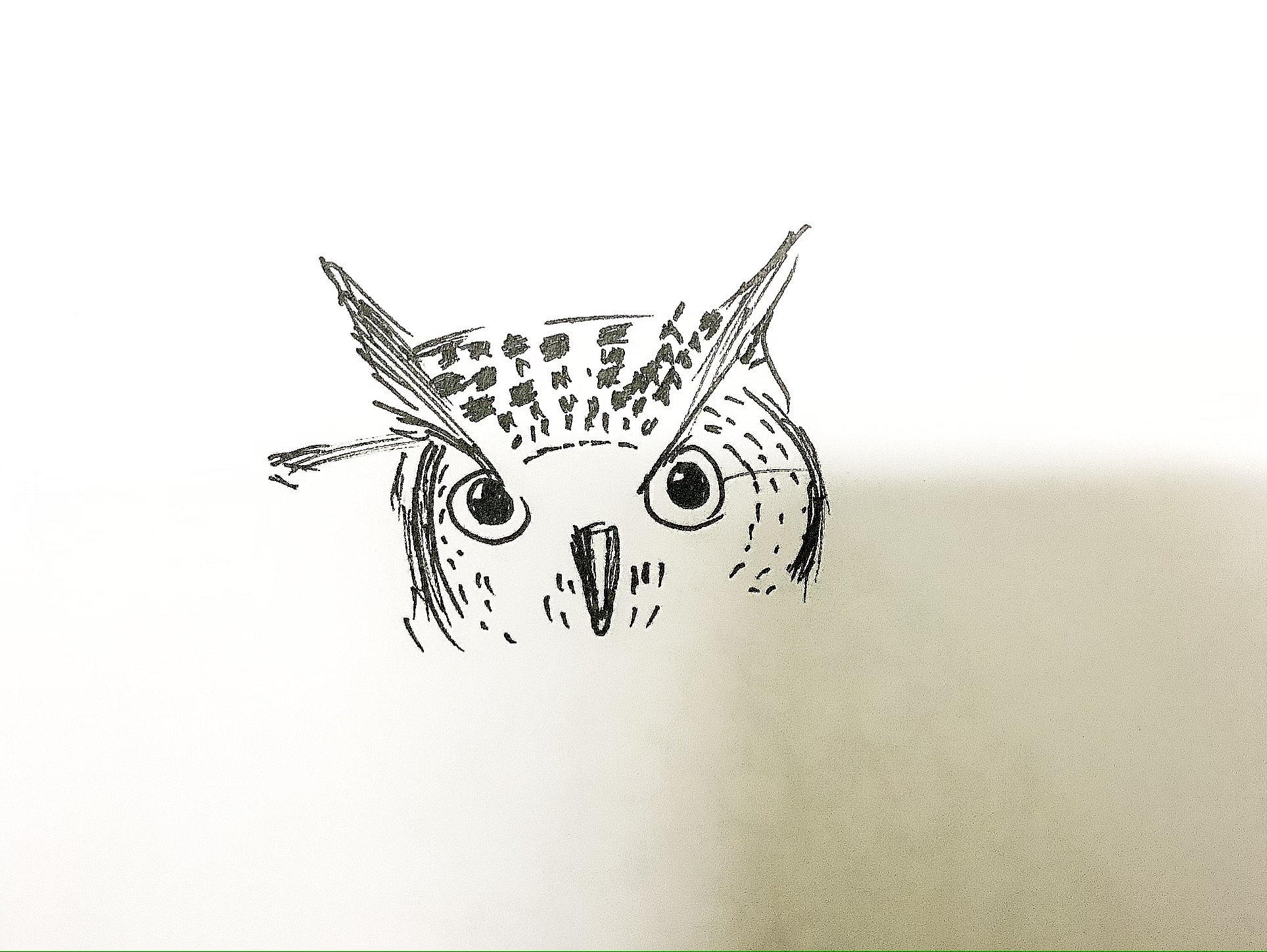 Step 2:
Second, I developed its plumage.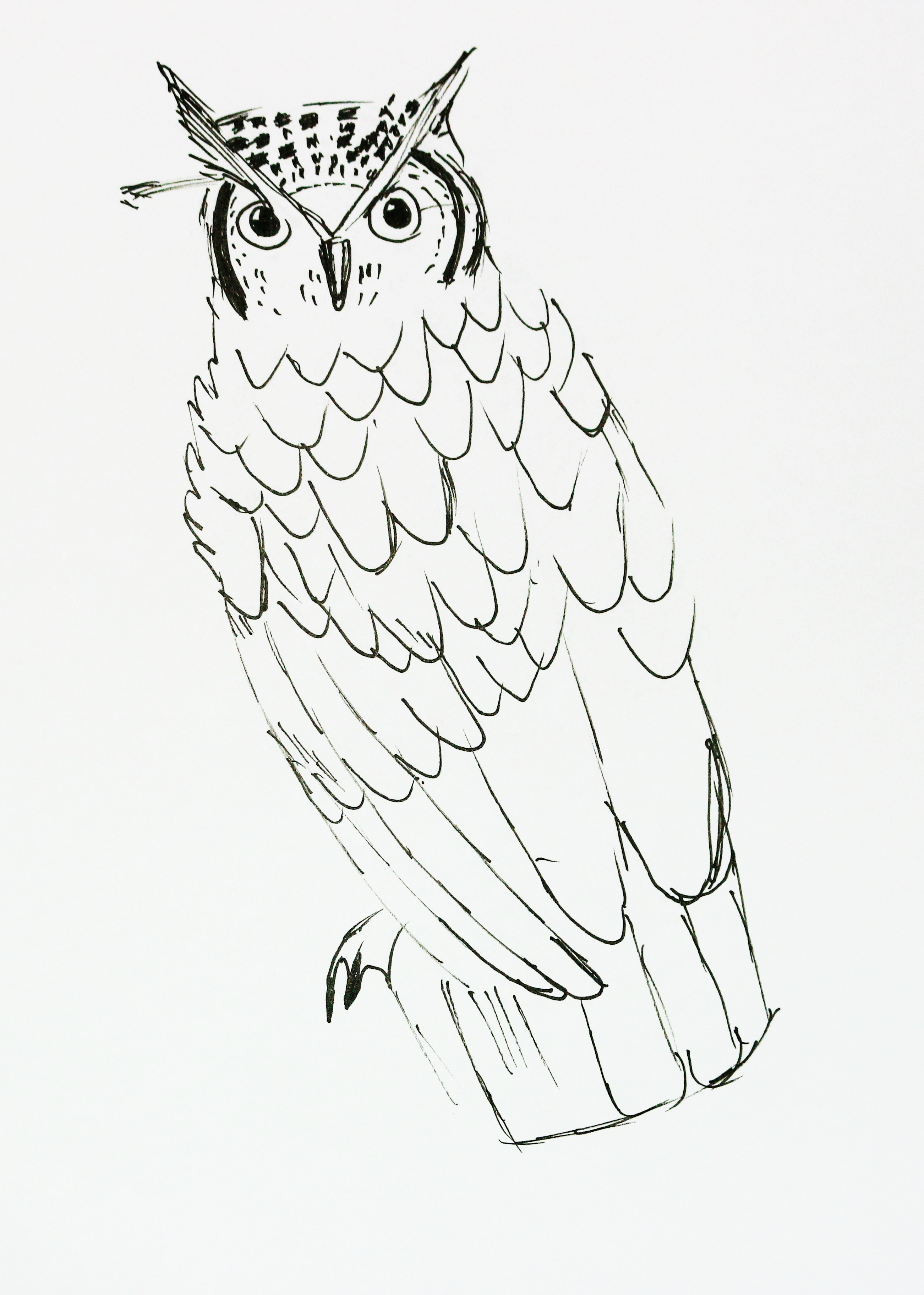 Step 3:
Finally, I added details to plumage.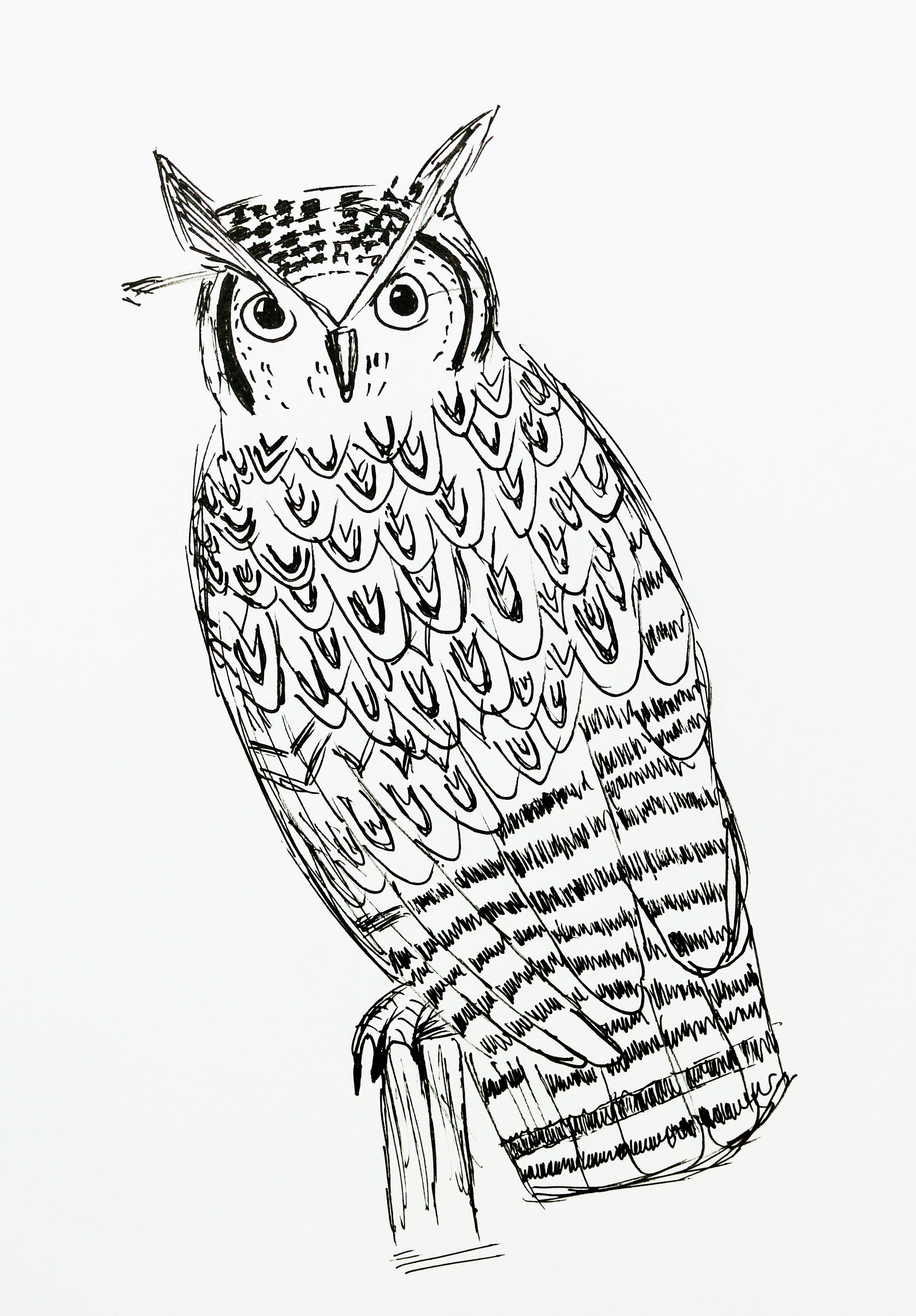 I colored drawing.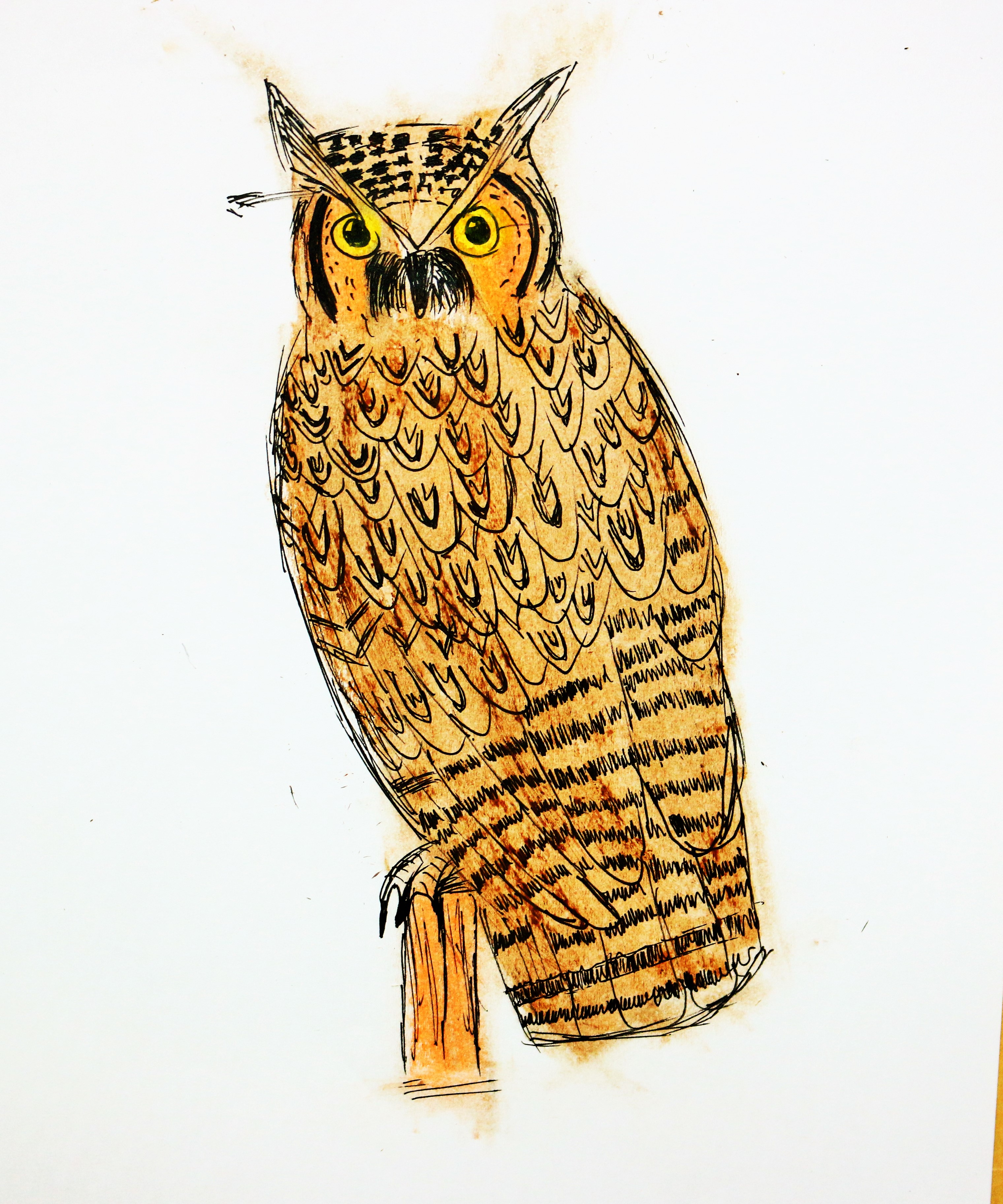 Mention name of your native bird species , I will try to draw it for you.
Thank you for stopping by.
---
---